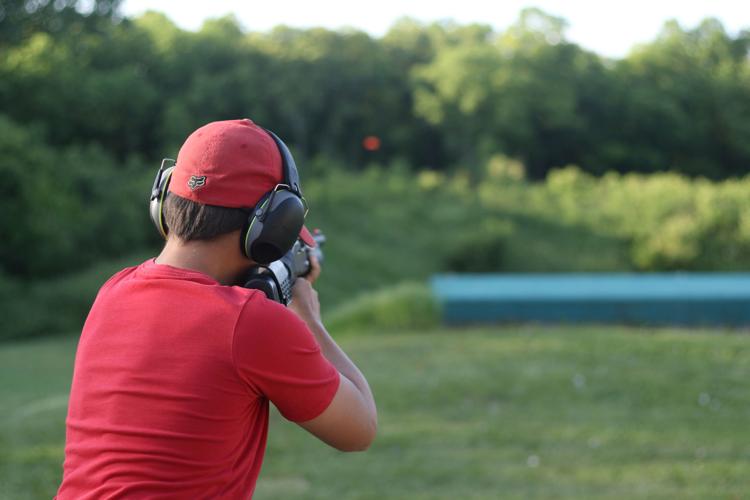 GUN DEBATE
More Central Illinois counties pushing for 'gun sanctuary' status
WINDSOR — Shelby County may join more than a dozen other Illinois areas to symbolically pronounce itself a "gun sanctuary" in response to various firearm-restriction measures introduced since a series of mass shootings.
"Our general assemblies are wanting to regulate, regulate, regulate," said Shelby County resident John Warren, a member of the Kaskaskia River Valley Friends of National Rifle Association, which raises money for shooting sports.
Warren last month asked Shelby County Board members to consider the move because gun rights are such a critical importance to a large part of the county. It also has a significant participation in shooting sports and youth gun clubs, rivaled only by Effingham County, he said. 
The Democratic-controlled legislature in the session that ends Thursday has been considering legislation to put new age restrictions on certain weapons, ban bump stocks and limit the size of gun magazines. The House on Tuesday approved legislation creating rules to temporarily seize firearms from those threatening violence. GOP Gov. Bruce Rauner previously vetoed legislation that would have required more registration for gun shops.
The focus comes amid a national debate related to large-scale shootings across the country, ranging from the death of 59 on the Las Vegas strip in October to a series of school violence incidents.
Ten were killed at Santa Fe High School in Texas when a 17-year-old student suspect opened fire May 18, police said. A Feb. 14 shooting rampage at a high school in Parkland, Florida, killed 17, spurring the state's legislature to pass a gun-control package.
In Illinois, a 19-year-old is accused of firing shots during a graduation rehearsal in Dixon. And a Mattoon student is facing charges of firing shots in the high school cafeteria in September.
A sharp increase in violence in Chicago also has driven discussions about additional measures. Illinois gun rules also came under scrutiny by lawmakers following the shooting of four people in a Nashville Waffle House. The accused gunman is from the Peoria area, and his father had previously taken his son's firearms away from him after trouble with police, only to return the weapons, law enforcement has said. 
The Effingham "Resolution of Support of the Second Amendment" came in April, and its language says officials might not enforce gun-control measures passed by state lawmakers if deemed as an interference with the Second Amendment. Officials have said they chose the wording in the resolution intentionally. The word "sanctuary" is often associated with a policy used to protect immigrants from deportation in certain cities, like Chicago.
In the weeks since the passage, of 102 Illinois counties, the Christian, Cumberland, Fayette, Iroquois, Jefferson, Monroe, Perry and Saline county boards have enacted similar measures. Officials in Clark, Franklin, Hamilton, Hardin, Pope, Perry, Shelby and White counties are considering legislation.
Effingham County officials told the Chicago Tribune that at least 20 Illinois counties and local officials in Oregon and Washington have asked for copies of the resolution.
Aaron Barringer, an instructor at the Shelby County Junior Shooting Sports Club, said it's clear state lawmakers are going too far. He spoke as, on one recent day, young people practiced target shooting, something they do regularly at county ranges.
"If they don't do something, they are eventually going to get to where these kids can't shoot," Barringer said.
'It sends the wrong message'
The growing number of gun sanctuary counties is starting to make waves, said Richard Pearson, executive director of the Illinois State Rifle Association.
Pearson said the trend, what he considers a protest of Chicago-led gun legislation, has gotten people to talk and pay attention to what is being considered by state lawmakers.
Critics say the sanctuary plans do little more to guard gun rights than the Second Amendment already affords as part of the U.S. Constitution's Bill of Rights.
"I don't think you can say, 'I don't agree with the law so I won't enforce it,'" Kathleen Willis, a Democratic state representative from suburban Chicago who sponsored some of the gun legislation, told The Associated Press. "I think it sends the wrong message."
Macon County Board Chairman Jay Dunn earlier this month said resolutions don't have an impact. There are plenty of issues they could apply that to, he said.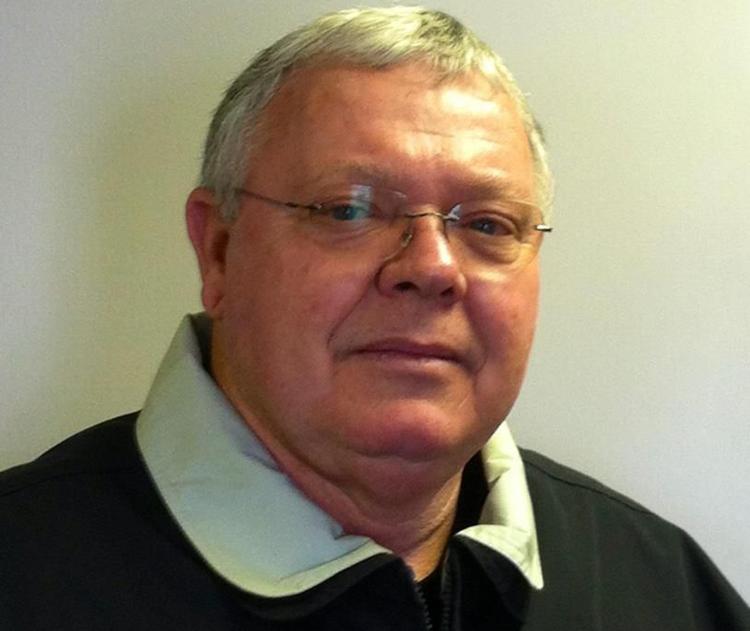 "If we wanted to start doing that stuff here in Macon County, I'd probably propose a resolution every month that the state pay its bills on time," Dunn said, adding, "which again, would be a nonbinding resolution that they wouldn't listen to."
Dunn said there's no appetite for such legislation in Macon County. The Edgar County Board also has not touched on gun sanctuaries in any official capacity, said clerk August H. Griffin.
Coles County Board Chairman Stan Metzger said they have no interest because these resolutions have "no teeth" to support drafting one of their own. He added the Second Amendment is sufficient in protecting those rights.
Clark County also considering designation
Gary Wallace, president of the Clark County Sportsman's Club, said it's OK if the proposals are largely symbolic.
"Sometimes symbols mean a lot," Wallace said.
Wallace's county has become another venue for the "sanctuary" legislation, which the county board is considering in June. The board tabled the vote last week to allow time for the county's attorney, State's Attorney Kyle Hutson, to review the resolution first.
Clark County resident Warren Le Fever, who proposed the resolution, said he went to the board at the suggestion of several community members who had heard the news about the Effingham County resolution. Le Fever is concerned county board members are simply dragging their feet.
"Whatever action is taken on the resolution will openly show the true character of the states attorney and the county board in Clark County regarding Second Amendment rights so the citizens will know and that's a good thing," he said. "More counties will be passing this resolution — whether Clark County does it or not."
But Paul Wieck, a lawyer in Clark County, said officials would be overstepping responsibilities should the board vote approve it. He sees no issue with the board addressing opposition to state legislation, but views the resolution under discussion as "unconstitutional."
"This resolution asserts the Clark County Board will determine the constitutionality of laws, and if it feels they're not, then requires its employees to violate those laws," said Wieck, who spoke out against the resolution at the last meeting.
Wieck warned this might be a "slippery slope," and more social issues might be added into the mix as in Effingham, where the county is also considering becoming a "sanctuary for the unborn," according to the Effingham Daily News.
"The county board is just not a proper forum to debate social issues for someone else's agenda," Wieck said.
Other legal questions
There also are other practical implications.
In Cumberland County, for example, officials used different wording on their resolution than Effingham to be more clear that residents can't violate state law just because of the gun sanctuary status. Board Chairman Floyd Holkenbrink said during their meeting that Sheriff Stephen Ozier was worried that community members might mistake the resolution as a protection from these gun control measures.
Different from other counties, Cumberland's resolution does not directly require county employees to ignore state gun law should the county deem it unconstitutional.
Shelby County Sheriff Don Koonce also said he is sworn to abide by and enforce state and federal law and that will not change. Should state gun control legislation become law, he would have to enforce it, he said.
But Effingham County State's Attorney Bryan Kibler, who came up with the idea, said a lot of discretion is already afforded to prosecutors in the state, according to AP.
Kibler even gave an example in which he gave a gun owner a break. He dismissed charges against a man after police found a gun in the car he'd driven from Mississippi, where it is legal to carry guns openly, to Illinois, where it's not, AP reported.
The Shelby County request has been turned over to the Law Enforcement and Legislative committees of the county board, board Chairman Dan Cruitt said.
"We are looking at different options," Cruitt said. A vote may happen as soon as June 13. 
Cruitt said he has reservations himself about the potential action: To him, the symbolic move could possibly hurt more than help.
"Shelby County relies heavily on tourism with the lake here," Cruitt said. "With 2 to 3 million visitors a year coming to the lake, I am just kind of concerned about what these people are going to think when they find out that Shelby County is a gun sanctuary. Are they going to get the wrong impression?"
Warren, of the NRA group, said something needs to be done about what he sees as over-regulation.
"We need to, somewhere, as a community, say, 'enough is enough," he said.
Contact Jarad Jarmon at (217) 238-6839. Follow him on Twitter: @JJarmonReporter