PONTIAC — For some, a road is just the means by which they reach their vacation destination. For travelers on old Route 66, the road is the destination.
It didn't start that way.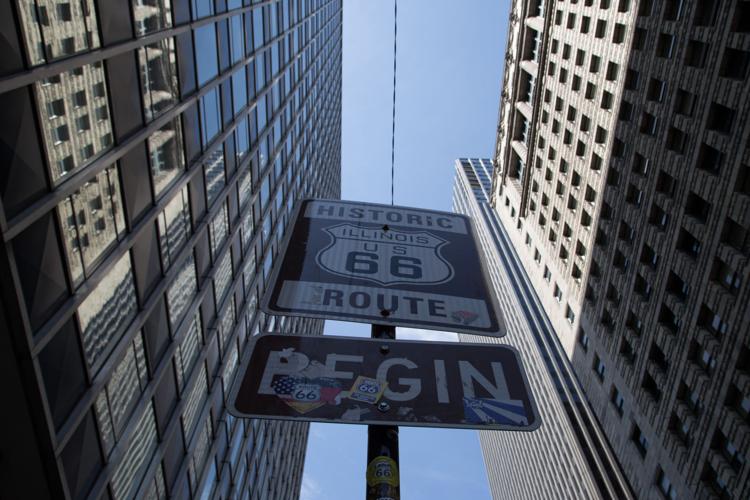 When Route 66 was established in November 1926, the road from Chicago to Los Angeles was among the first in the U.S. highway system. But it grew to be more than that — even as it was replaced by interstate highways.
Christened "The Mother Road" by author John Steinbeck in "The Grapes of Wrath," Route 66 continues to attract travelers more than 30 years after it was officially removed from the U.S. highway system. It even played a prominent role in the 2005 animated movie, "Cars," introducing the iconic route to a new generation.
The 1946 song, "Route 66," invited people to "get your kicks on Route 66" — and they still do.
"Illinois has the most unique, authentic stops along the route of any state," said Cory Jobe, director of the Illinois Office of Tourism.
Baby boomers remembering trips with their parents or their children may see "giants" they recall from their youth, such as the 19-foot-tall fiberglass statue of Paul Bunyon holding a hot dog in Atlanta, which bills itself as the halfway point of Route 66 in Illinois.
They can eat in refurbished restaurants that feel like traveling back in time, such as Springfield's Cozy Dog Drive-In, where the corn dog on a stick was invented.
For millennials and Gen Xers, Route 66 offers places for "the iconic selfie or Instagram shot," said Jobe.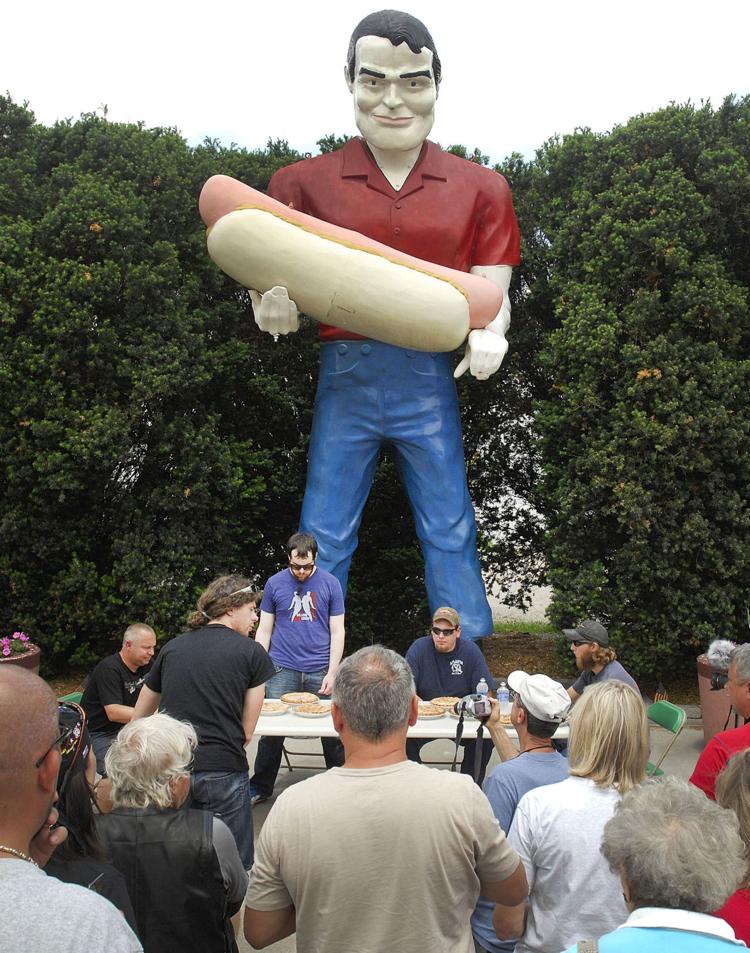 Regardless of age, "78 percent of visitors travel for something unique and memorable," he said, and that's what Route 66 offers.
There are 31 Illinois Route 66 Wayside exhibits in 17 communities, including six in Pontiac and four in Dwight.
Although Route 66 covered about 300 miles from Chicago to St. Louis, there are actually 435 miles of "Historic Route 66" in Illinois when one includes various alternate routes added Route 66 was reconfigured over the years.
John Wille, curator of the Route 66 Hall of Fame and Museum in Pontiac, said part of the allure is "a fascination with the way things used to be, a sense of nostalgia."
But it's also a matter of current-day authenticity.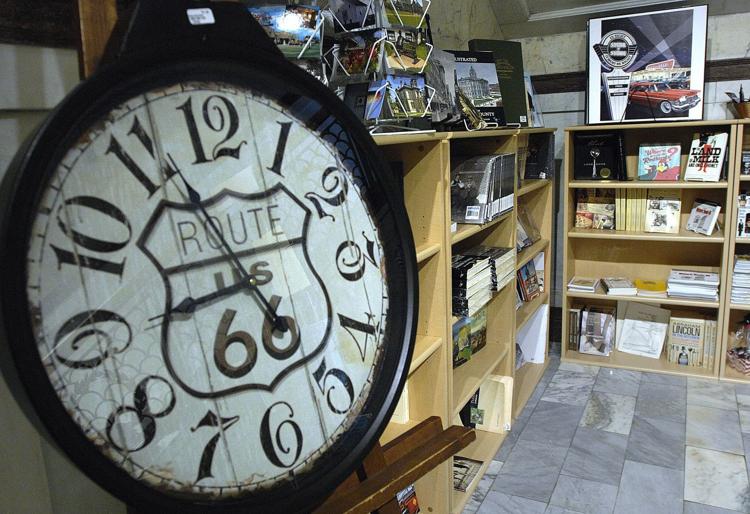 Wille recalled a man from Northern Ireland who stopped in at the museum on a cold winter's day.
When Wille asked why he had come to Pontiac, the man told him he could go to big cities such as New York or Chicago but visiting smaller towns, "that to them is what America is," Wille recalled.
Jobe described it as "living like a local and thinking like a local."
Rose Geralds, who has worked as a docent at the museum in Pontiac for nine years, said she has given tours to people from "as many as 19 different countries in one day."
"One that sticks out in my mind was a group of school students who won a contest to travel anywhere they wanted and they chose Route 66," she said, noting that the students from South Africa were following the entire route from Chicago to California.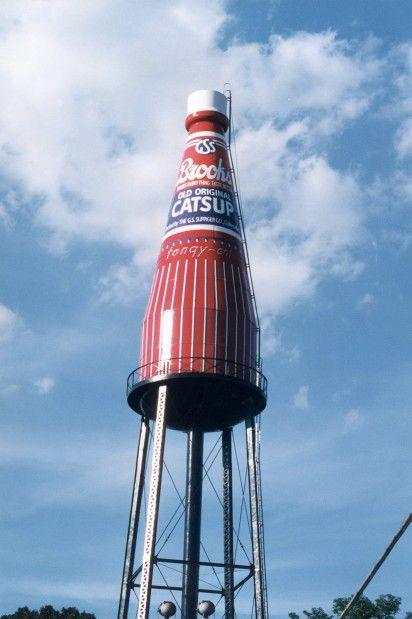 She laughed saying, "Everybody knows about it (Route 66) except people from Chicago."
Some people, especially international travelers, follow the route on organized tours. Others travel by car, motorcycle or bicycle. Bike paths follow several sections of the old route.
Route 66 is one of seven National Scenic Byways in Illinois. The state has combined its "Illinois Made" program — highlighting the state's makers, creators and artisans — with byways, such as Route 66.
Among the Illinois Made sites along Route 66 are Funks Grove Pure Maple Sirup just outside of Bloomington, Henry's Rabbit Ranch in Staunton and Mississippi Mud Pottery in Alton.
"We're showcasing these gems who have made a success out of the Route 66 heritage," said Jobe.
The state also is linking Route 66 to other attractions.
"Springfield is a twofer with its (Abraham) Lincoln sites," said Jobe.
Bloomington also connects its Lincoln heritage with its location along Historic Route 66 with its Cruisin' with Lincoln on 66 Visitors Center inside the McLean County Museum of History. One of the state's 31 wayside exhibits is outside the museum.
While the state of Illinois is putting money into promoting Route 66 domestically and internationally, word of mouth also helps spur travel, according to Wille.
"When people go back home and they talk it up, others come and want to see it," said Wille.
With the route's centennial coming up in less than 10 years, tourism officials expect interest to continue to grow.
People have "a love affair with the road," said Jobe.