COMMUNITIES
Pana residents look to revive a thriving city
PANA — A detachment of slender young trees was planted recently in downtown Pana, the advance guard of a bridgehead to a brighter future.
At least, that's the hope.
The $8,000 tree project saw more than 50 trees with names like Bradford Pear, Cherry Snow Goose and Maple Red Rocket set in place in a static march along Locust Street. The trees will eventually reach heights of 25 to 30 feet and dazzle passers-by with their foliage and blossoms, a pretty sight for a town that could sure use a shot of something uplifting.
If towns, like people, can hit a run of bad luck, Pana has certainly had to suffer more than its fair share. A persistent economic decline dating back decades has left the town and downtown dotted with zombie homes and stores: buildings that are still standing but are empty and dead, their facades in various stages of crumbling.
And then there have been the tragedies: a 2-year-old girl and her 3-month-old brother died in a house fire April 2, followed barely a week later by the death in another house fire of a man aged 43. A spate of seven arson fires since January torched both abandoned homes and former businesses.
All that was followed on June 14 with a horrific accident in which two married couples and third woman, all aged between 77 and 89, died after their van was hit by a train in a collision at a railroad crossing.
Pana residents say they have learned to lean on each other and their faith in times of tribulation, and that's how they are getting through it. Pure tragedy isn't easily explained, and must simply be borne. "Grief takes time," said the Rev. Amanda Richards of First United Methodist Church, where four of the train accident victims were members of the congregation.
"However, I think here in church and in the broader Pana community there is a deep steadiness, a will to move forward. The weight of tragedy hasn't stopped us from living and wanting to improve our community, to make it a better place."
For Pana, the issue now is how this community of 5,700 is getting over its challenges, binding its wounds and moving forward.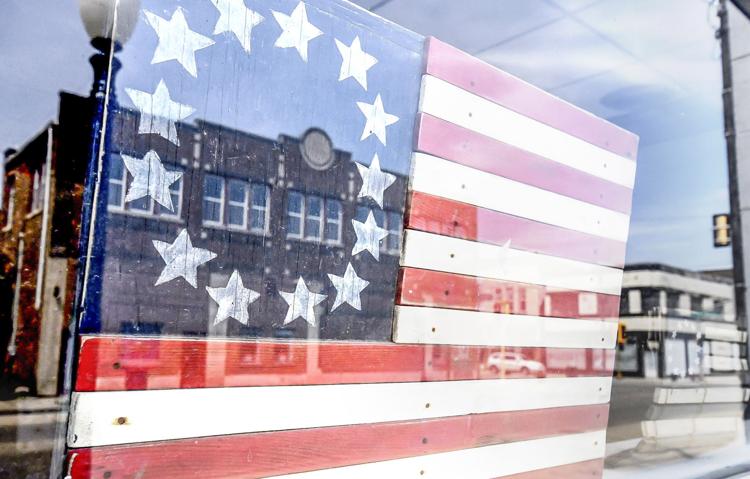 'City of Roses'
Drop in at the Pana Area Senior Center if you want a Memory Lane snapshot of Pana's glory days. Viola Armstrong, 87, talks of acres of greenhouses growing roses and other plants back when the 20th century was young. The greenhouses were fueled by coal from local mines. "Back in 1950, the roses they hung on the winning horse in the Kentucky Derby were Pana roses," she said.
But the mines died as the world turned away from Illinois high-sulphur coal and the greenhouses faded away until they were gone completely by the early 1990s. Pana is still known as the "City of Roses" but the roses grow now only in the rich beds of memory.
"They get a lot roses from South America these days," said Richard Nohren, 65, one of a group playing cards with Armstrong. "They can grow them cheaper down there, even with flying them up here, that would be my guess."
Rhodes France Scout Reservation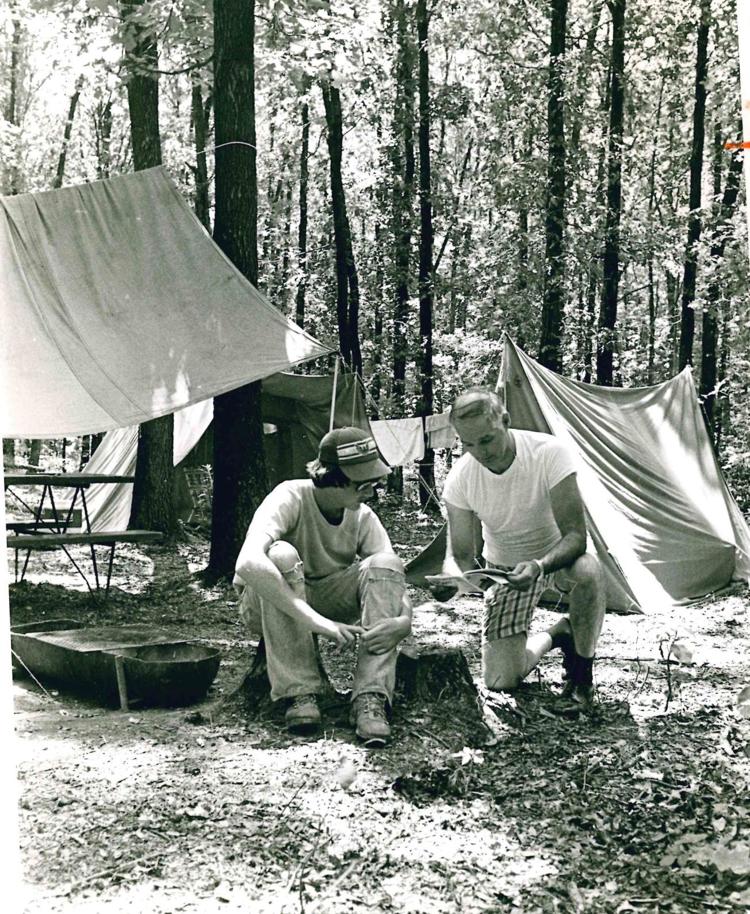 Rose City Classic Race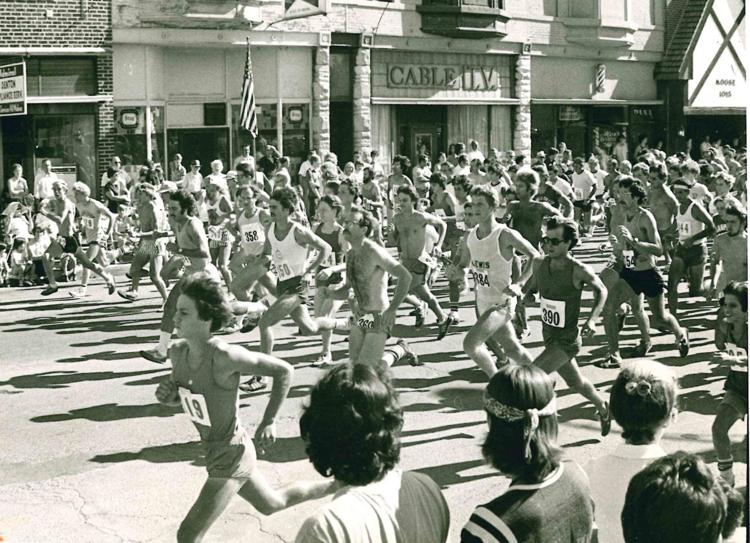 Senior Citizens Club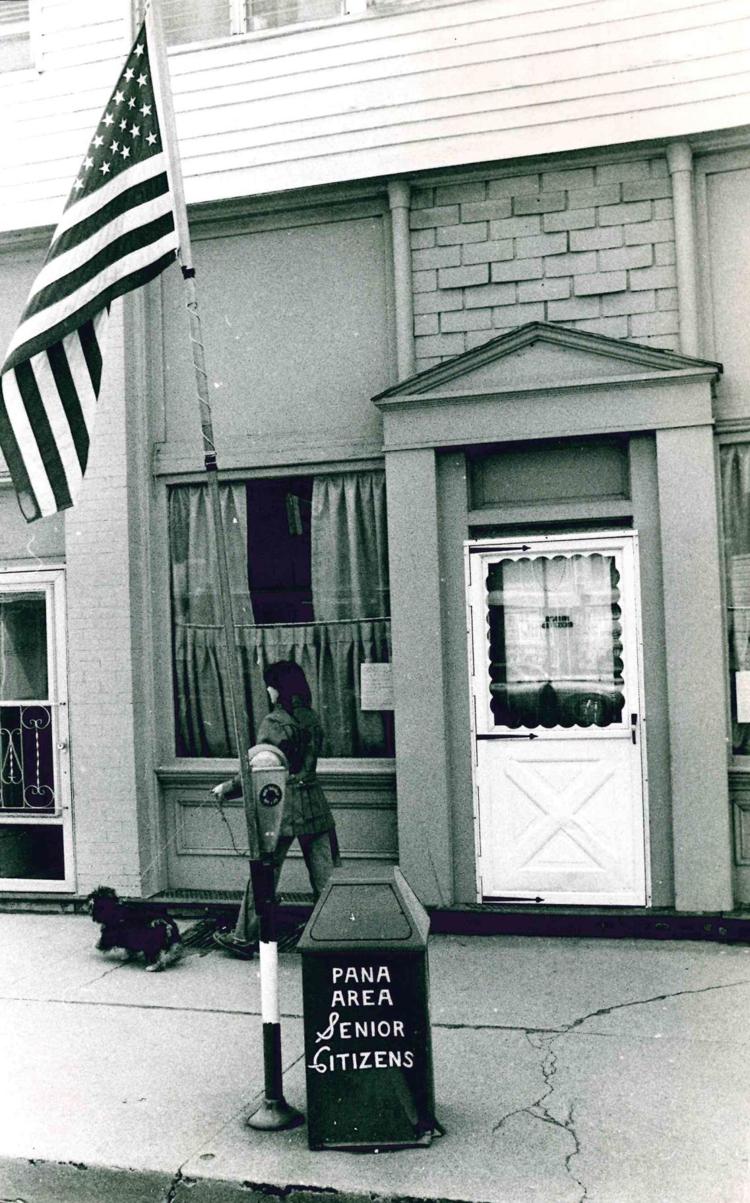 Senior Citizens Club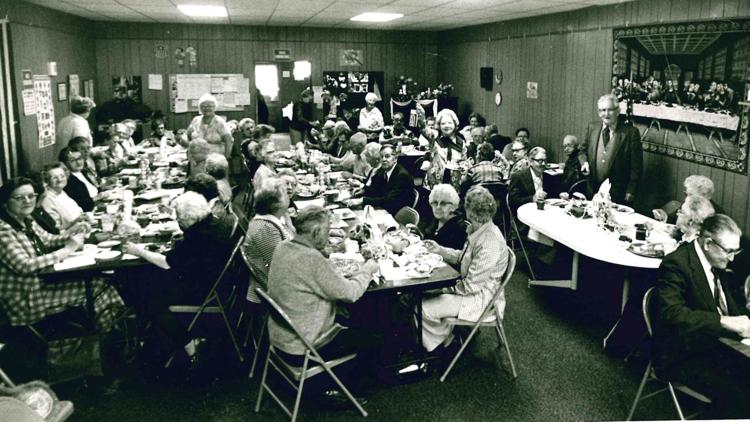 United Methodist Church-First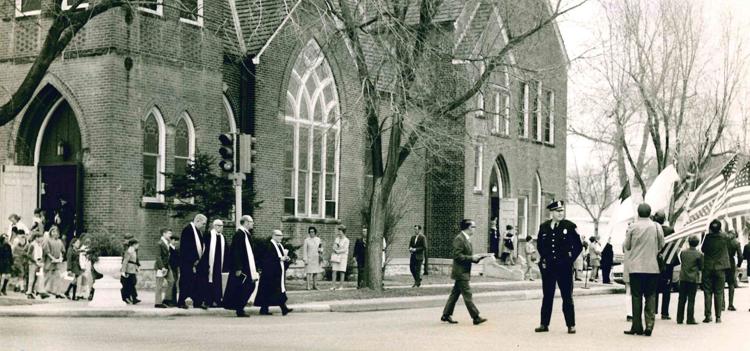 Virgin Mary Grotto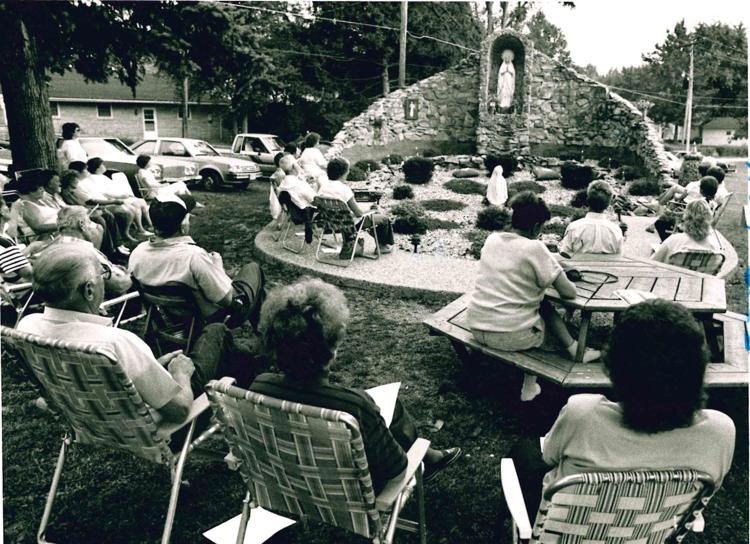 Kitchell Park
Kitchell Park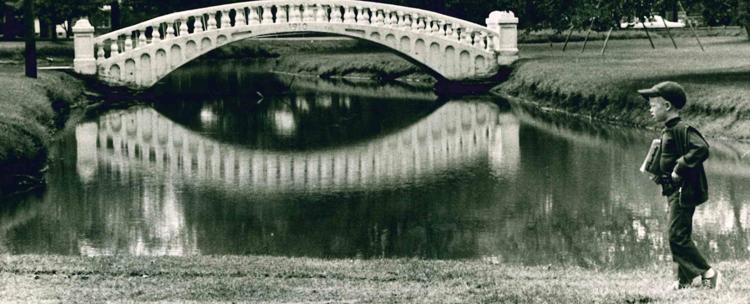 Kitchell Park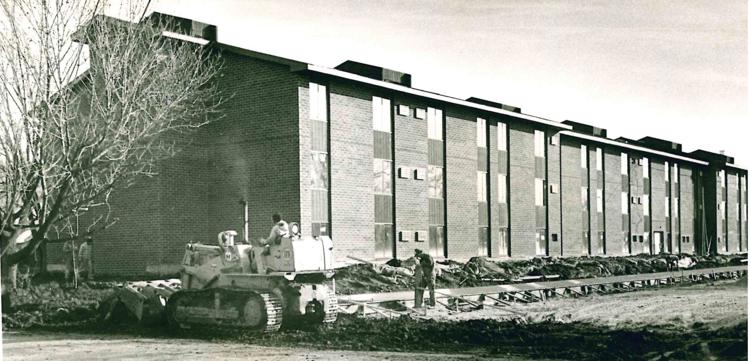 Kitchell Park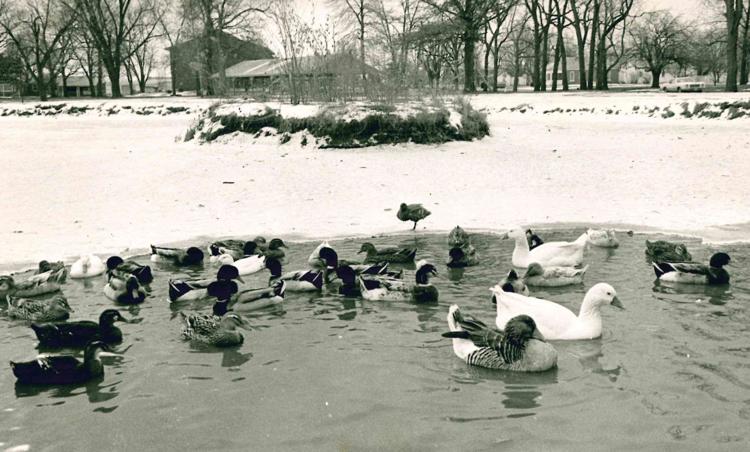 Kitchell Park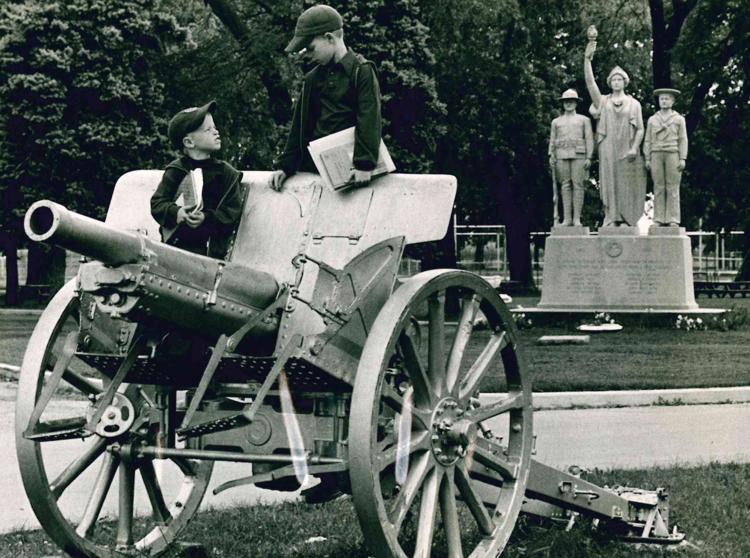 Kitchell Park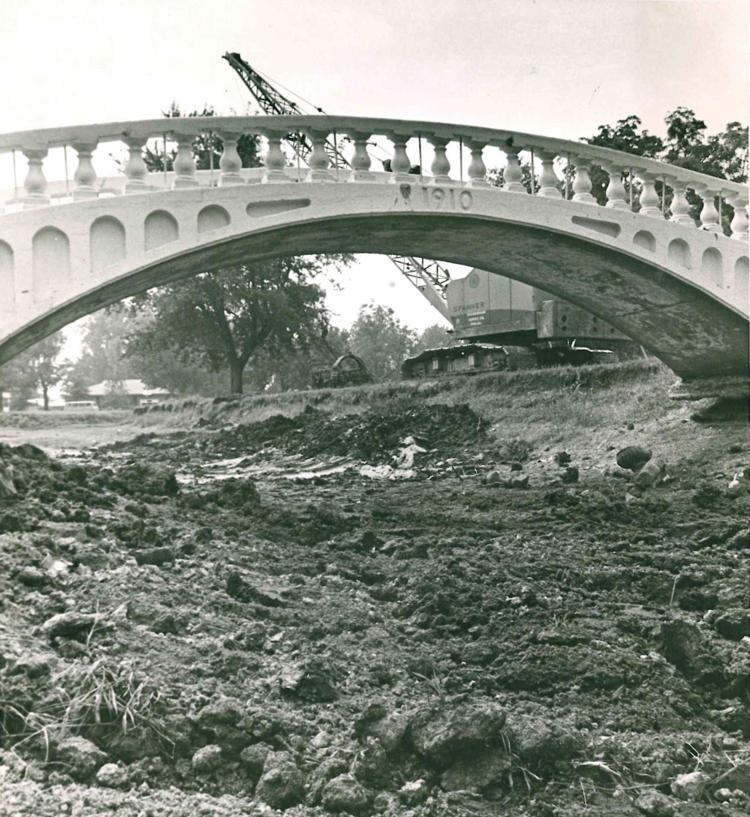 Kitchell Park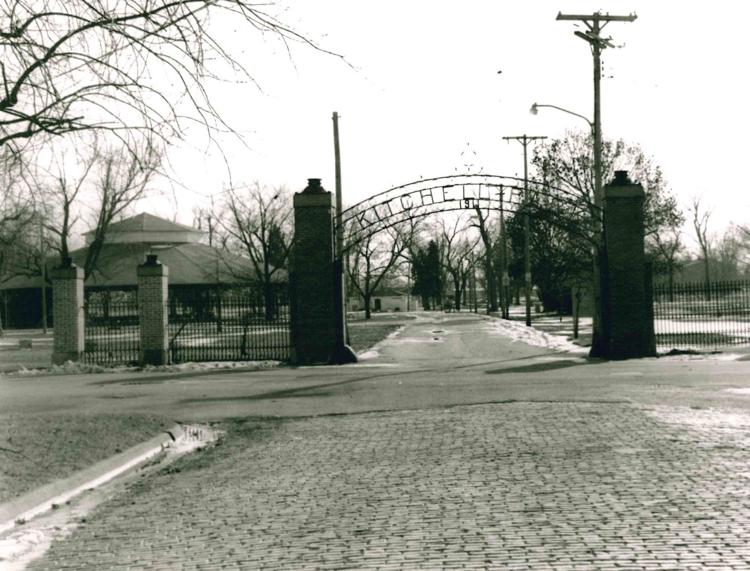 Chautauqua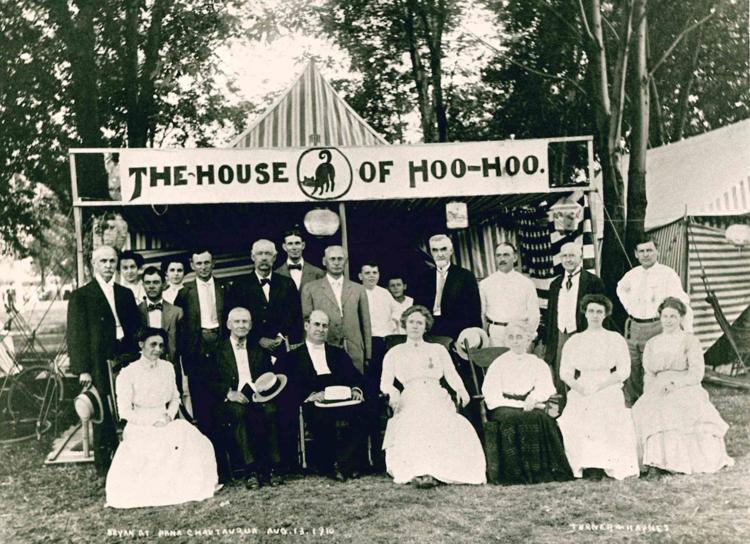 Christmas House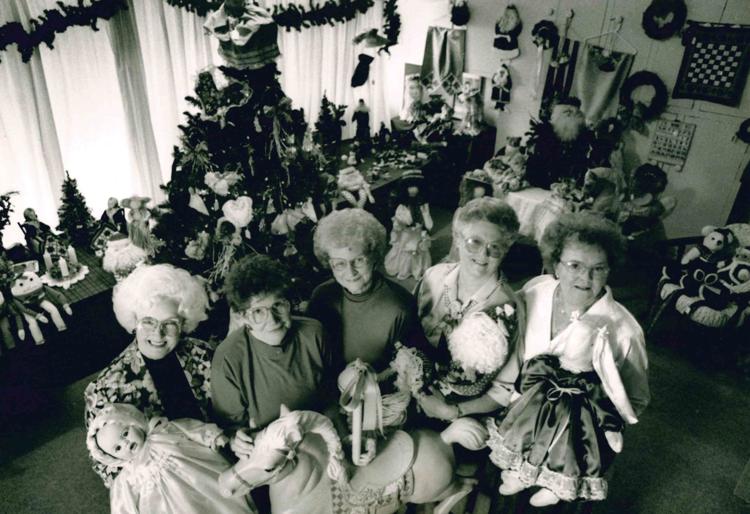 George's Candy Shop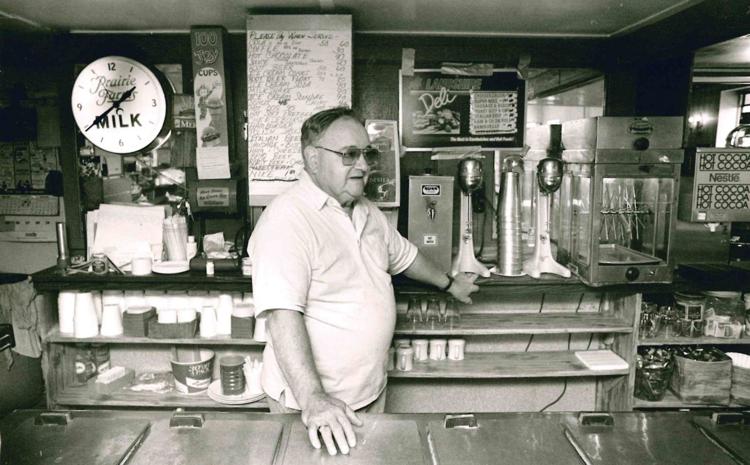 George's Candy Shop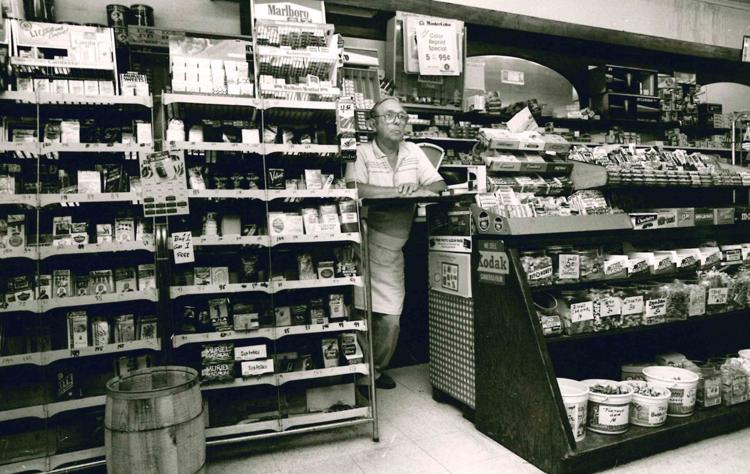 Hawthorne Lodge-Lobby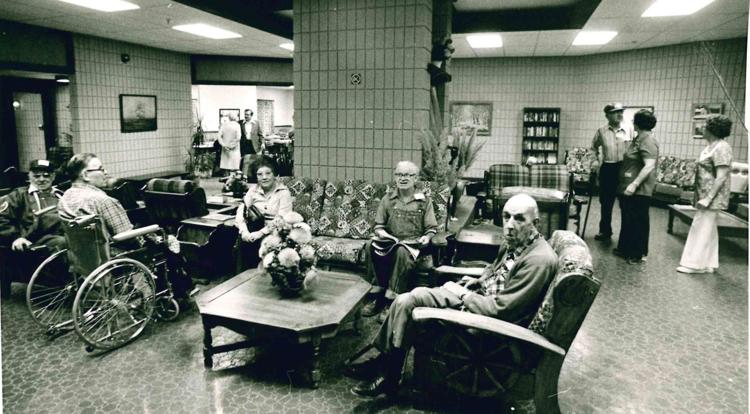 Greenhouse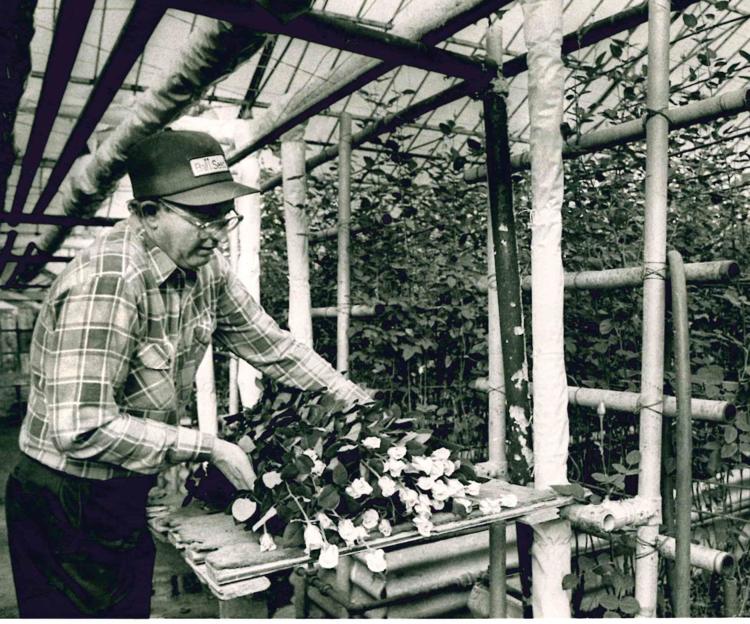 Greenhouse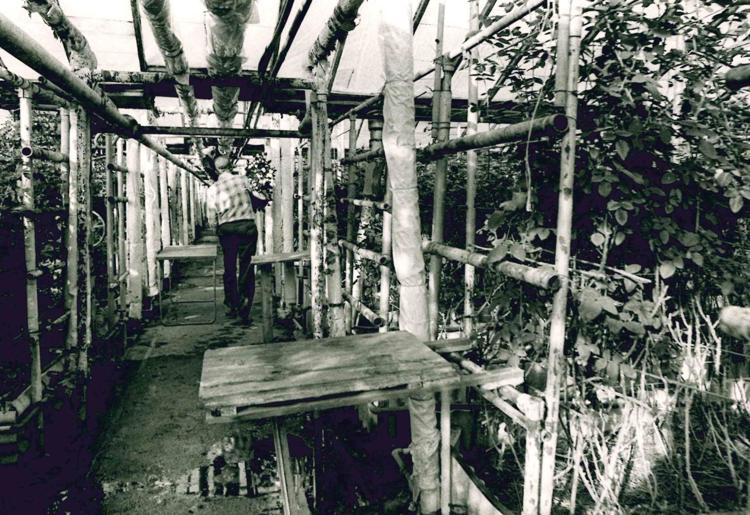 Greenhouse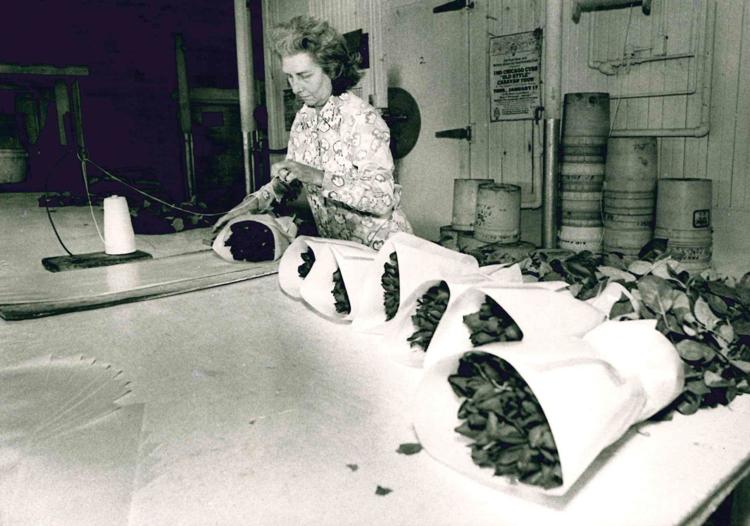 National Greenhouse
Police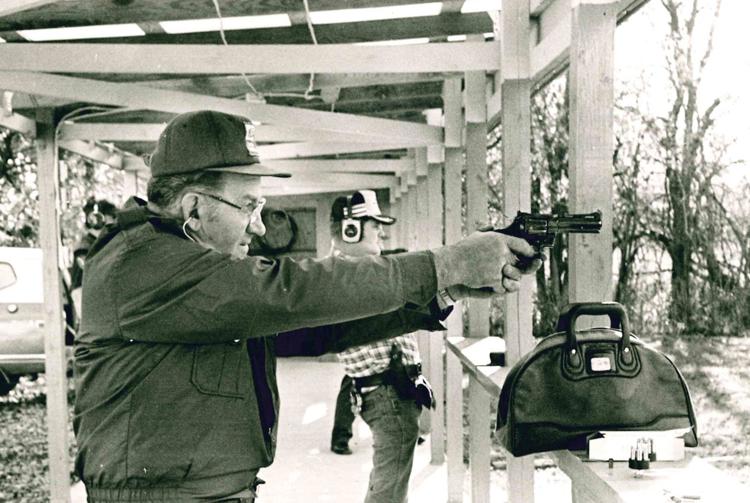 Reeder Air Conditioning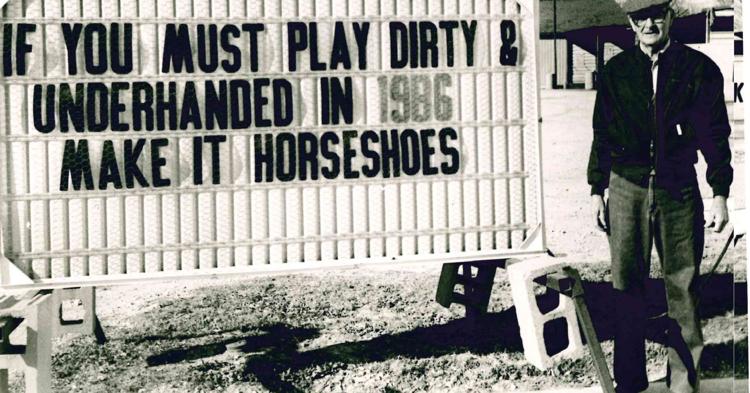 Rhodes France Scout Reservation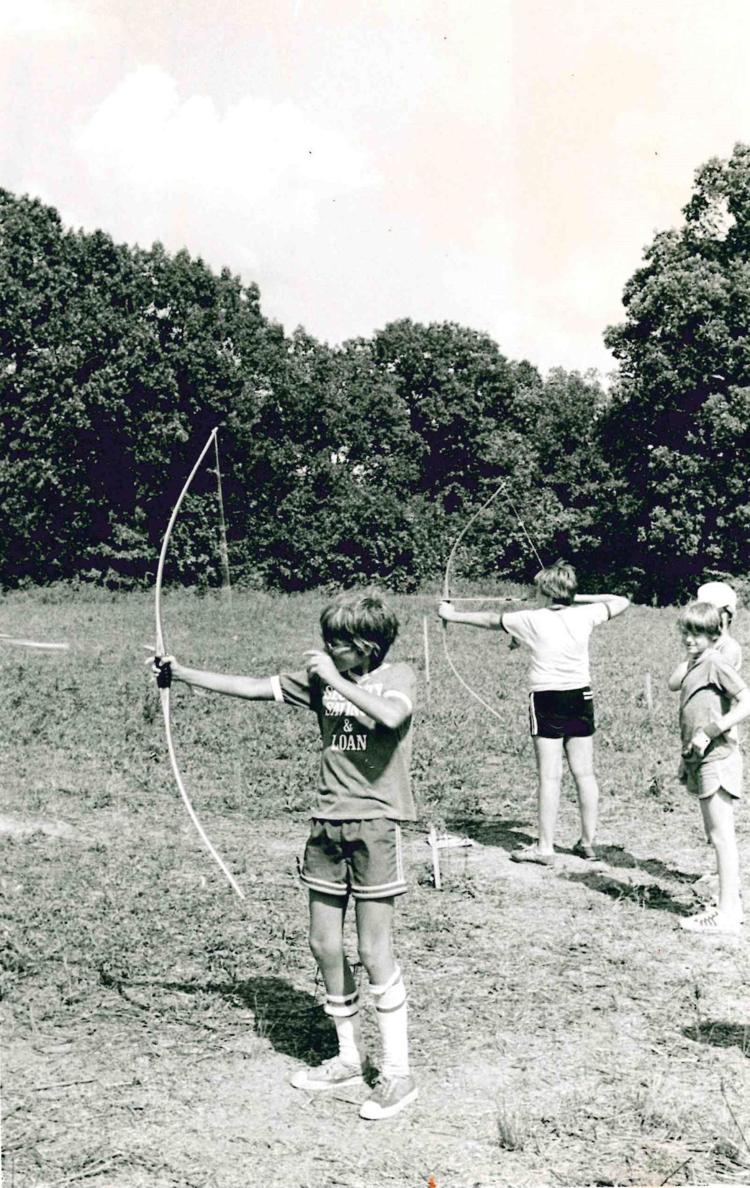 Rhodes France Scout Reservation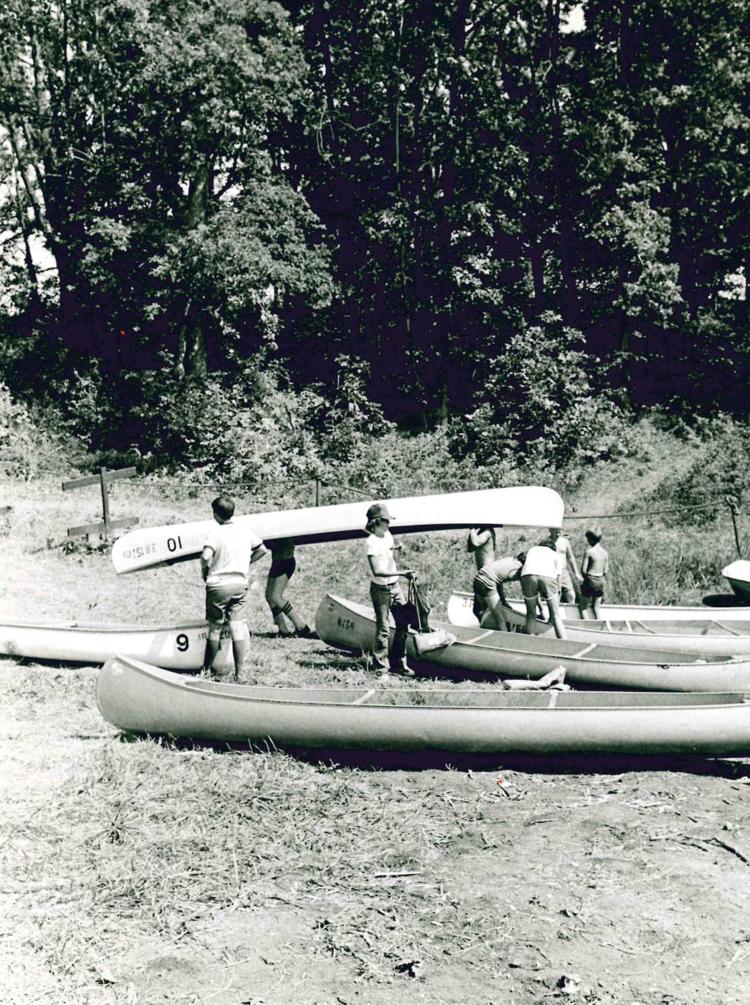 Factory jobs in surrounding towns like Decatur were the next to wither and that hurt Pana, too. The whipsaw winds of economic decline ate into Pana's once vibrant downtown area leaving it, as in so many Central Illinois small towns, a pale shadow of what it once was.
Yet many of those who have settled their lives here don't want to move away. Pana's sense of cozy camaraderie exerts a powerful appeal. "I love Pana," said Armstrong, who socializes at the Senior Center and plays spoons in a kitchen band. "I've got lots of friends here."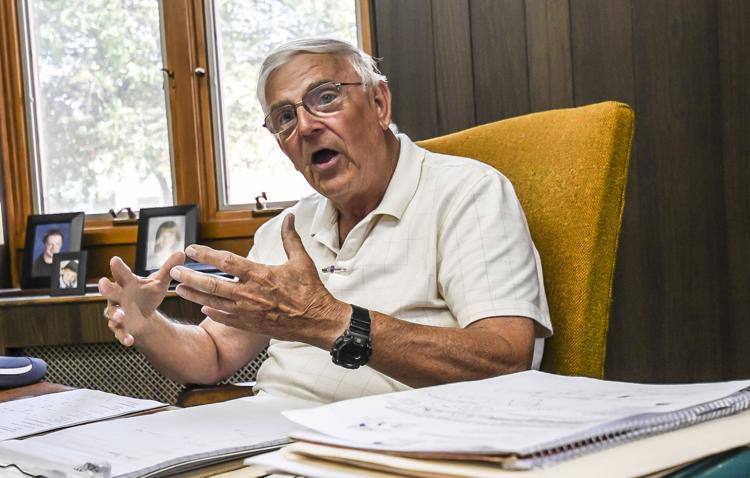 And those friends like to help out people of all ages. The Senior Center members talk of fundraisers to help the family of the children who died in the house fire and generally leaving no worthy cause unsupported. "Just for instance we made noodles for about a week to sell to help send our high school band to Washington D.C.," said Rosie Jones, 85. "The Senior Center matched what we raised."
Shirley Jones, the Senior Center president, says a traditional sense of generosity inside the center's walls is being matched by a new spirit outside aimed at making Pana a better place to live.
"They've got people cleaning up their yards now and they are focusing on particular streets and giving out plaques if someone has done some nice landscaping and things like that," she explained.
Improvements from the ground up
Persuading people to pretty-up their yards is one of the pet projects of a new force for good in town, the Pana Pride organization. A volunteer group, it was formed in 2014 and is a community-funded not-for-profit. In 2016 it worked with experts from Western Illinois University to execute a "MAPPING" project to identify and target areas of Pana life that need improvement.
"Action teams" meet regularly to work on goals that range from streetscape upgrades to beautifying downtown, growing the economy and enhancing family activities and events. The new trees downtown are a partnership between Pana Pride and the city council. 
"We were able to hire a city planner who works for Pana Pride and we loan him to the city," said Jack Nollman, Pride vice-president. "He spear-headed the tree planting project."
They've found a more-than-willing ally in Pana's new mayor, Donald Kroski. He's got a direct way of talking and doesn't care to mince words. "I've survived cancer, my wife as survived acute leukemia," said Kroski, 77, a former educator. "We just keep battling, we don't give up."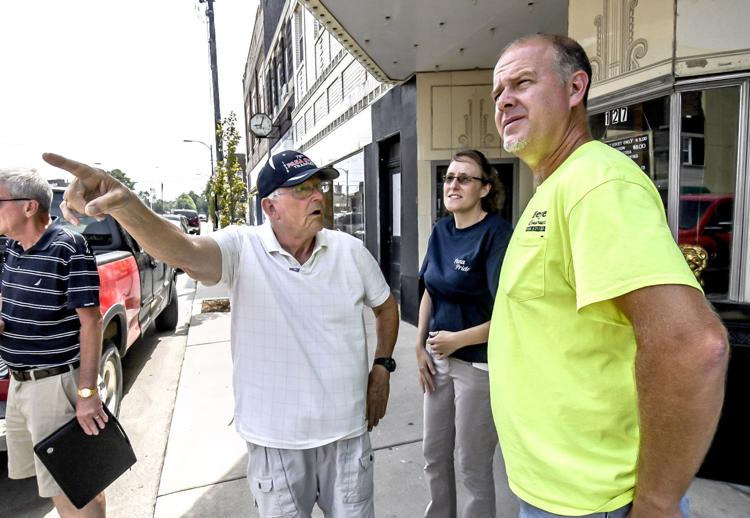 Which sums up his attitude to saving Pana. He said he ran for mayor because he was sick of watching his town slide downhill. Kroski believes more should have been done in the past to head off the problems Pana's got now, but won't waste breath lamenting the failings of others.
"I know that maybe this and that should have been done 50 years ago but they didn't do it," he said, cataloging infrastructure problems that include an ancient, leaky city water system. "So, they didn't do those things back then and the question is: what are we going to do now? It's time for us to step up to the plate."
He said the city is getting ready to borrow $10 million to enhance the water system, a new assault in an improvement war being waged simultaneously on multiple fronts. The city is going after those zombie buildings, too. The mayor said several dilapidated properties have been razed and the city is crafting new ordinances, with a new ordinance officer to enforce them, to target structures that either need to be fixed or be gone.
Nollman from Pana Pride says it's about time, lamenting how many derelict buildings are part of elaborate real estate investment schemes tied into complex tax arrangements. The absentee landlords have no interest in doing anything with the buildings themselves, which are left to rot and decay.
"Up until now the city hasn't had the ordinances or the power to do anything about that, but that is going to change," Nollman said.
The city and Pana Pride have facade grants available to help interested building owners enhance their property, making them offers it would be best they didn't refuse if they wish to avoid being at the wrong end of code enforcement action.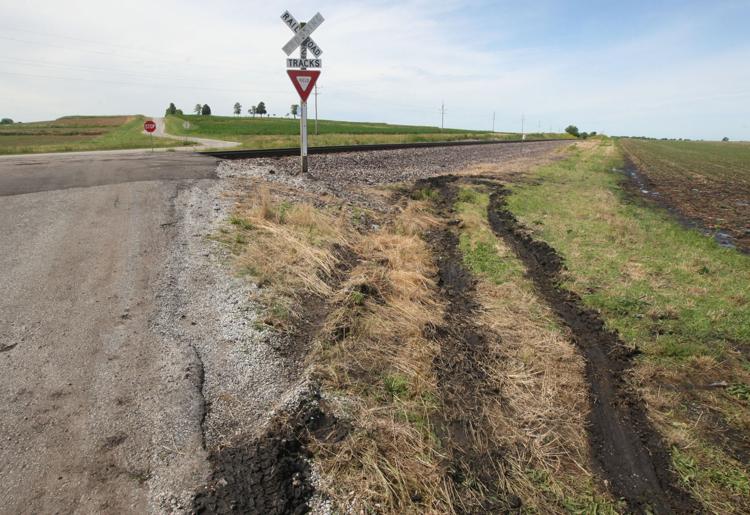 It's going to be a long road, given the fact the Pana fire chief identified 70 empty and decaying homes in a survey that didn't count vacant business properties. But Pana's city engineer, Greg Holthaus, believes the important thing is to make a start. He says good news feeds off itself, just like bad news.
"Pana residents drive through downtown and they don 't see anything, because it's always been the same thing, it's just slowly falling apart," he said. "But you fix up a couple of those buildings, they will see that. Those new trees we've planted, they notice them. It's a positive, and it's attitudinal: your action motivates others to do something."
And people are noticing, including some of the younger ones who have decided to make a home in Pana. Eric Hutchinson, 26, reads city water meters for a living and is well-acquainted with worn out equipment and infrastructure. But he's also seen some of the changes, too, and is encouraged by the new sense of purpose he feels flowing through the town: "We've got a good group of people here trying to help the city and we've got some good stuff going on," said Hutchinson.
"I think this town is going to hold its own just fine."
Trees and sympathy
Pana Fire Chief Rod Bland likes to go above and beyond in his duties. So it was no surprise to find him taking a fire truck on a sweltering day and watering the newly-planted downtown trees.
Bland loves his community and it's clear his community loves him and his volunteer fire department right back. Pana residents recently provided a meal for the 34-strong department in the city's Kitchell Park as part of an elaborate public "thank you" for all they've endured recently, like handing the fire deaths of the two children.
"It was very nice of them to do that for us," recalled Bland, 60, a department member for 41 years who has served as chief for the last 10. "We do this job because we want to, but you do see some terrible things that stay with you, they don't leave you."
Bland says in some ways, though, his town is at its best in crisis situations, when people pull together for the common good. Whether it's rallying around the fire department or finally bulldozing the fire hazard of derelict buildings or planting attractive trees to counter a backdrop of decay, he senses a resilient will to win a brighter future.
"I can see a kind of attitude change where people are thinking 'Yes, maybe we can make some positive change happen in Pana,'" added Bland, smiling.
"And we could always use some good luck, too; that wouldn't hurt at all."
The fire chief was also full of praise for the work of the Pana Police Department, where his nephew, Police Chief Daniel Bland, has come up with some innovative ways of tackling major crime problems, like drug use.
One of those ways has four legs and a tail and is a Belgian Malinois police dog called Brahm. A grant from the Decatur-based Howard G. Buffett Foundation paid the more than $80,000 cost of the dog, its training package and specialist canine vehicle, which the nine-strong police department could never have afforded on its own. Bland says Brahm and K-9 officer Jeremy Cox soon got busy taking a bite out of crime.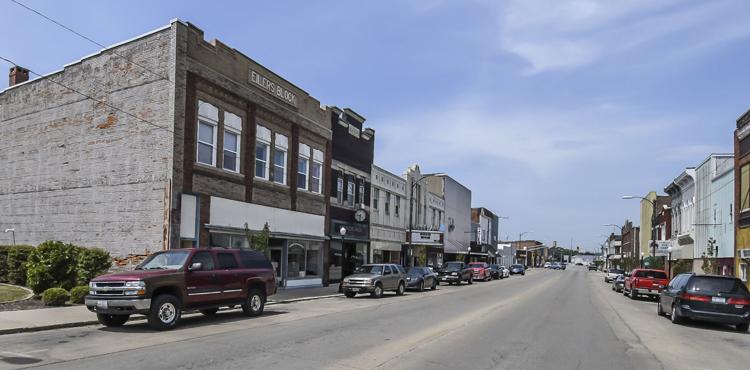 The chief explains that intercepting drug dealers bringing trouble to your town is a lot easier when you have a trained police dog and therefore probable cause to search their vehicles. "It's a huge resource for a small town as far as intercepting, interdicting and locating drugs and drug dealers," explained Bland.
When he took over as chief in 2013, Bland said Pana was in the grip of a major drug problem that metastasized into more calls for everything from domestic violence to overdoses. He says a more proactive drug policing approach, with the dog in the lead, has done much to intercept illegal narcotics and get pushers off the street.
He has also joined wider law enforcement efforts to urge Illinois legislators to keep up with the latest drug trends, like synthetic marijuana, and give police the legal tools to arrest criminals selling this poison. But perhaps surprisingly, Bland is up front about the limits of law enforcement.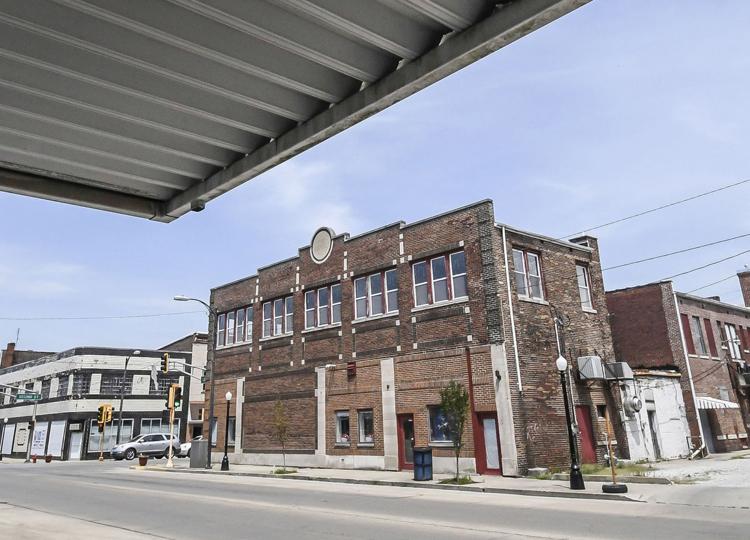 "You can't just incarcerate your way out of a drug problem," said the chief.
He believes prison is the answer for dealers who seek to profit from others' misery but, for many addicts, treatment and recovery is the best long-term solution. Bland supports a group of law enforcement agencies seeking to create a program where addicts can turn in their drugs at a police station and then be taken to a treatment center.
Bland points to several church-based addict recovery programs doing good work in Pana and highlights his own church, Christ Tabernacle in nearby Herrick, which is running one such program. "Probably half of the 100 people involved down there are from our area in Pana," he said.
"No program is perfect, but when you see people successful in recovery and staying sober, families being restored and able to bring their kids back to the family structure, that's a positive direction that affects this whole community."
School and work
From the police chief to the mayor and people you bump into on the street, Pana residents talk of two main things that will shape Pana's future: the quality of its education system and the availability of decent jobs.
Schools superintendent Jason Bauer has just taken over and has only been on the job barely 30 days. He doesn't have to dig too far, however, to come up with the biggest challenge facing his school district: money. Illinois' dysfunctional school funding system, constantly coming up short or threatening through political gridlock to deliver no funding at all, doesn't make classroom planning easy.
On top of that, Pana is far from a rich area. Bauer says roughly 60 percent of the school's 1,300 students in K-12 qualify for free and reduced lunch, for example. "If we have the resources in place, the funding in place, then we have a lot more to offer kids who need additional help," said Bauer, 39.
The superintendent says he also knows that a strong school district delivering solid results is a major factor that plays into the location decisions of everyone from companies to families when considering a move. "The schools will work closely with the community to make sure we are providing the best service," he added.
"We're going to do everything we can to be part of the solution for a better Pana community."
The schools' performance so far gets a steady round of applause from parents like Reggie Ademi, who runs one of Pana's most recognized eating spots, the Rosebud Cafe just outside town.
"Every town like Pana has got its ups and downs, but I think Pana is holding its own and I've been very impressed with the quality of the school system," said Ademi, 57. "I've got three kids in the schools here and they are doing well; the teachers are impressive."
Lisa Mooney, 56, manages the Rosebud kitchen and while she says she has been "shocked" at some of the deterioration she has seen in Pana, she serves up nothing but praise for the school district. "I have grandchildren in the Pana schools and, yes, those schools are really good," she added.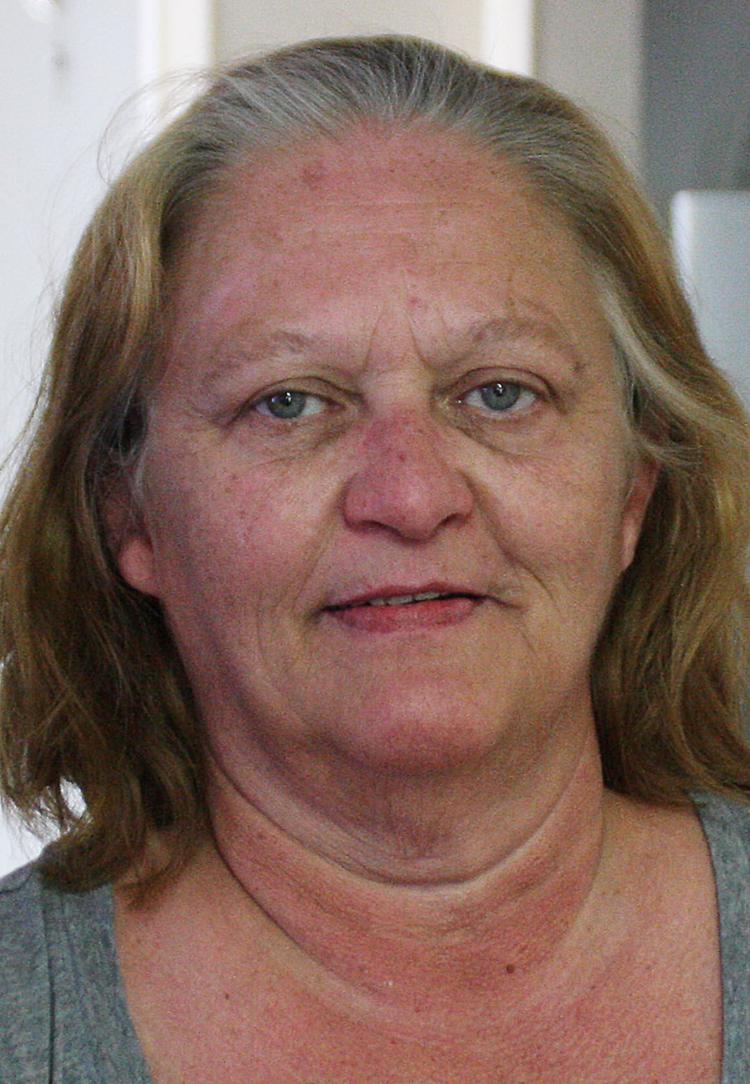 Mooney says Pana could sure use more job opportunities for those students when they leave school and college, but points out the prairie business horizon isn't all storm clouds.
Pana Community Hospital, for example, has announced a more than $20 million expansion plan to both modernize the facility and increase its space. And smaller businesses, seen by the mayor and Pana Pride as the most viable source of future economic expansion, have also been willing to give Pana a shot.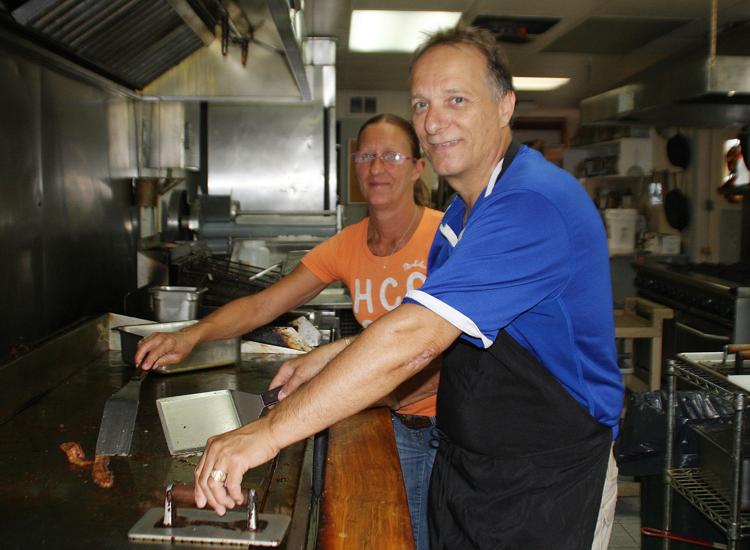 The Locked & Loaded full service gun store on Illinois 16, located not far from the Rosebud, represents, with inventory, an investment of around $1 million. The log cabin-like store was built in 2014 and has already undergone two expansions to add a shooting range and more sales space. The light and airy interior, complete with comfy chairs and a faux fireplace under a big screen television, is antiseptically clean and blows away the traditional vision of dusty and oily mom and pop gun stores.
Jarred Agney is one of the owners and also the Locked & Loaded gunsmith. He's from Shelbyville and feared at first that sinking this kind of investment in Pana might prove to be a misfire. He's been happy to be proved wrong.
"We had a revenue goal for the first year and far surpassed it," said Agney, 28, a former Marine whose wife, Regina, is now president of the Pana Chamber of Commerce. "And every year since has been better than the year before."
Agney has come to believe that the right store targeted in the right place has a good chance of making it in Pana. "I think it's easy to underestimate the city," he added. "But there is opportunity here."
Back in the downtown area, Mayor Kroski is walking around looking at more zombie retail buildings he wants to take care of and gazing with affection at the new trees, that expeditionary force from a hopeful tomorrow. "Like I said before, I don't give up," he said.
"And I hope when I'm gone that people will say 'Well, he helped Pana turn the corner and we're on our way.' What a wonderful statement that would be. That is all I want."