DECATUR — Webster-Cantrell Hall's emergency shelter care program for homeless teens is closing at the end of the month after the state ended funding for three of the eight available beds.
The shelter, at 1220 Underwood Court, just north of Mound Road, served youths ages 12 to 18 who didn't have a place to stay. With a lack of similar shelters in the region, those teens will have to be taken to Chicago, said Holly Newbon, Webster-Cantrell director of development.
"They're (Department of Child and Family Services) wards who have been kicked out of foster care, run away from another residential program or they were just on the streets," Newbon said. "DCFS could call day or night and place a youth there. "We would bring them in and provide case management and therapy. We'd work with them to find appropriate placement."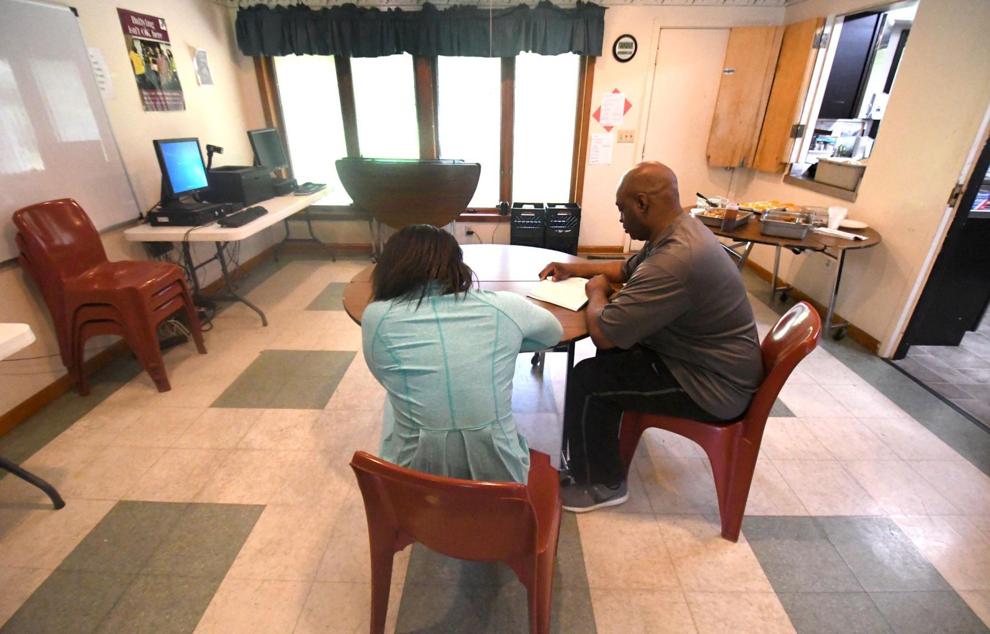 Newbon said Webster-Cantrell couldn't afford the cost of running a shelter with just five beds.
"It would have been a loss of $300,000 a year for us; we can't sustain that," Newbon said. "We had to completely cut it."
The cut won't affect Webster-Cantrell's other services, which include support and counseling for families and children. Webster-Cantrell has more than 1,500 clients.
Newbon said the shelter was one of the few of its kind in Central Illinois, and those that were being placed there will now go to Chicago.
"The majority of the youth there were from Central Illinois," Newbon said. "Now they're going to be taking them to Chicago, where the per diem rates are higher and the cost of service is higher, not to mention the travel. It's very sad."
Newbon said Webster-Cantrell will try to place most of the staff from the shelter in new jobs but between eight and 10 employees would lose their job.
"We're in the process of seeing if we can assimilate any of those workers into other programs at the agency, if they're interested. But some of them, because of what their degree and background is in, we may not have a spot for."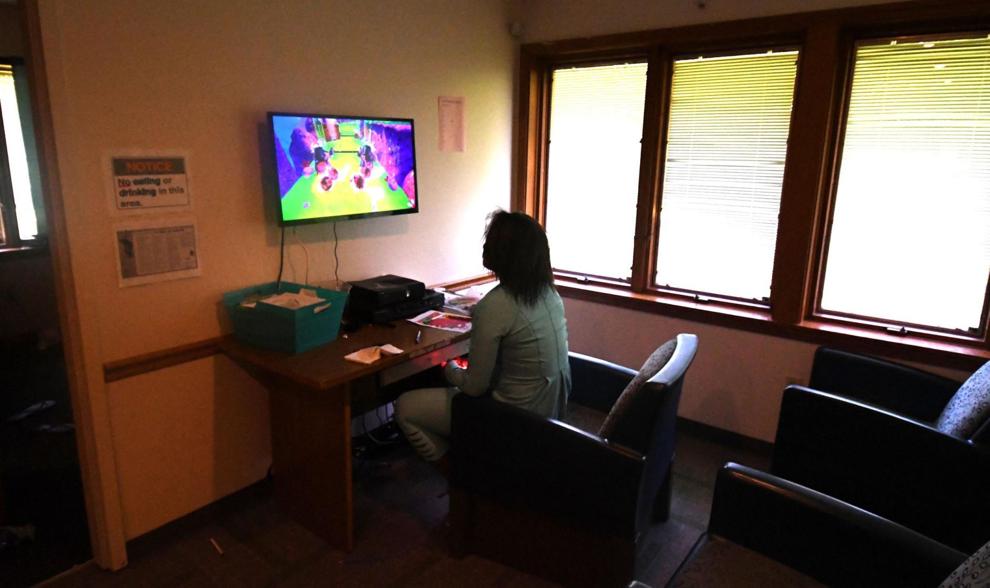 State Rep. Bill Mitchell, R-Forsyth, said he was "sad and sorry" to hear about the closing of the program.
On Wednesday, the last day of the General Assembly's session, lawmakers for the third straight year failed to pass an annual operating budget.
The budget plan at hand, borne of months of bipartisan Senate negotiations, called for spending $37.3 billion fueled by $5.4 billion in tax increases. The House did not vote on the measure. A legislative rule means it will now take more votes to pass a budget.
Webster-Cantrell released several letters CEO Martin Harris wrote that reveal the timeline of events. Webster-Cantrell was first contacted by DCFS about cutting the beds on May 12, according to the letters, and Harris wrote two letters asking DCFS to reconsider.
On May 23, Harris sent a letter to DCFS representative Antwan Turpeua formally withdrawing Webster-Cantrell's contract with the state to provide an emergency shelter. In a letter Harris wrote to Webster-Cantrell staff, he explained why the contract was terminated.
"Given licensing regulations as it pertained to staffing requirements, financially the program would operate in a deficit position that was unsustainable given the loss in bed space capacity," Harris wrote.
A Department of Child and Family Services spokesperson who did not want to be named said DCFS is relying less on residential shelters and has moved toward specialized foster care and homelike settings instead.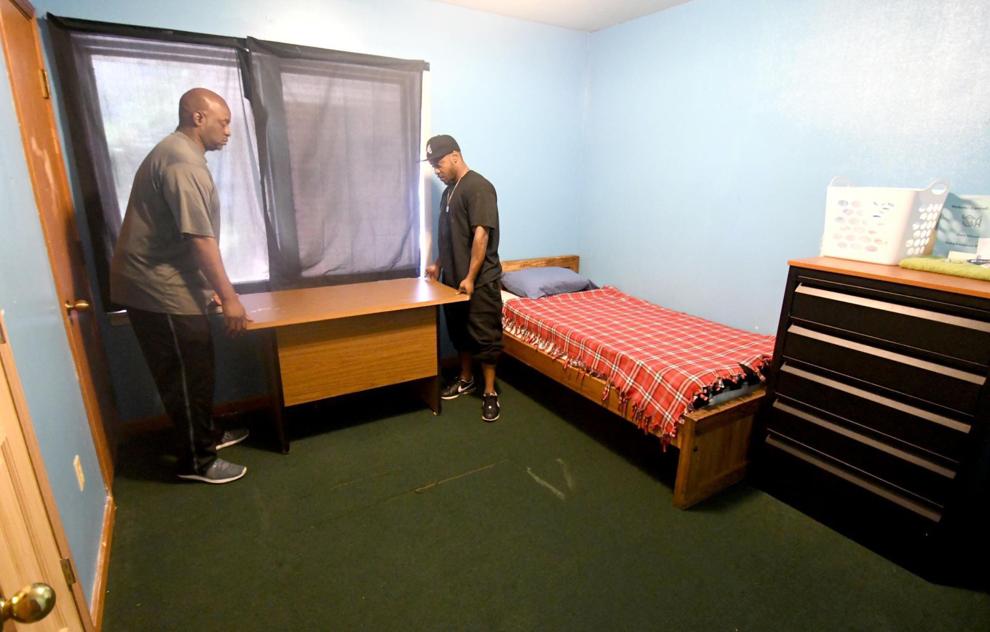 Newbon and Dot Jackson, therapist and clinical case manager at the shelter, said foster care is great for some youths, but not all are ready for it.
"They're saying children deserve to have homes, not be in shelters, and in a perfect world, that's wonderful," Newbon said. "But there are children who may be too dangerous to put in a family situation. We're worried something serious will happen and cause the state to rethink this.
"You're talking about a 16- or 17-year-old in your home who is angry and upset. I don't know how they think these foster parents will sleep at night. Here, we have someone prepared to deal with situations at all times."
"Foster care is great, and it's worked out for a lot of kids, but we get phone calls all the time asking us to please take a child because no foster parents will take them," Jackson said. "Some of them, when they get here, they're not ready for foster homes. When we take kids in, we teach them the skills they need. We help them get turned around before they go to the foster home."
The DCFS spokesperson said another reason it cut funding was because DCFS analysis showed Webster-Cantrell's shelter averaged three beds used per day. DCFS was willing to contract for five but didn't think eight was cost-effective.
Newbon said there had been a decline in the number of referrals the past six to eight months.
"We feel like there's been a conscious effort on DCFS' part to show there's no longer a need," Newbon said. "Last year at this time, they decided it was an area to make cuts."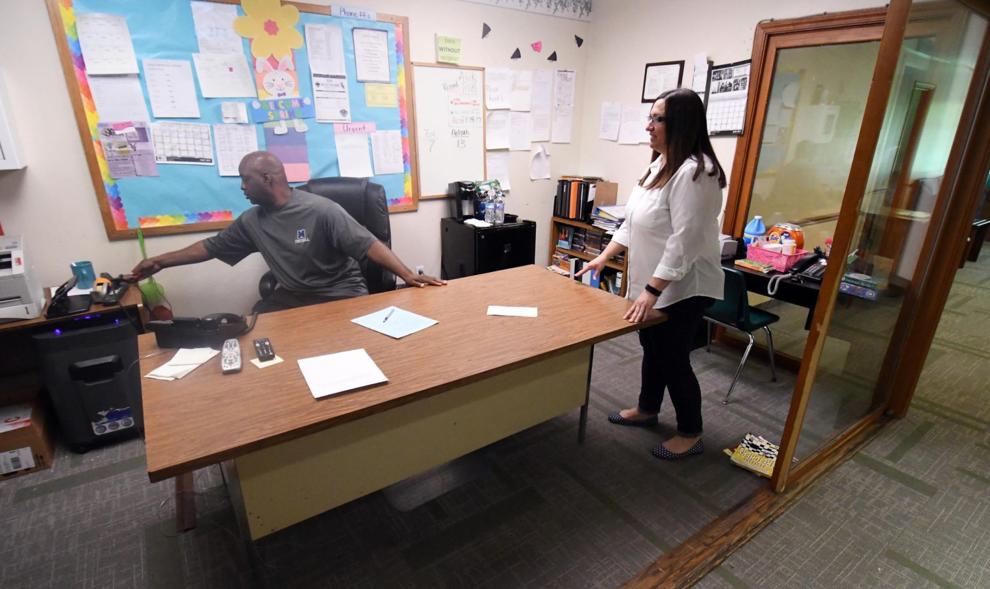 Jackson said her fear was that kids from Central Illinois will be taken away from their homes to the Chicago area, where it's easy to lose track of them.
"It will be easy for them to get up there and get lost in the system," Jackson said. "And there's human trafficking, gangs ... .
"This is DCFS trying cut corners because of the predicament the state is in. But I don't think they're looking at what's best for children."