DECATUR — State leaders are celebrating Mueller Water Products' decision to construct a state-of-the-art foundry in Decatur.
"Manufacturing has been a cornerstone of Illinois' economy for decades, and Mueller has long played a significant role in our state's success in the industry," Gov. J.B. Pritzker said in a statement. "With this renewed investment in the Decatur community, Mueller proves that Illinois has the skilled workforce and resources that businesses need to grow and thrive in our state."
Construction is scheduled to start this year on the facility planned for a 30-acre site in the 2700 block of North Jasper Street, officials said. It will employ up to 250 workers, which are already part of the company's roughly 600-person workforce in Decatur.
In addition to an existing foundry on Garfield Avenue, the company also operates a manufacturing facility on Eldorado Street.
"This new, multi-year project represents new opportunities for the people of Decatur and will create hundreds of jobs both in the construction and operational stages of the facility," said state Sen. Andy Manar, D-Bunker Hill. "With low unemployment, cutting edge workforce development, and continued economic expansion, progress is continuing in Decatur and Macon County."
Mueller said in a statement that its new facility will increase production capacity to meet current and future demands of Mueller customers and the industry.
"Mueller is committed to continuing to build and strengthen our American manufacturing footprint," said Scott Hall, president and CEO. "Mueller has been in Decatur since the very beginning, and we are proud of the products that are built by our employees there. Then new Decatur foundry is part of a multi-year project that will modernize our facility and provide operational efficiencies that will directly benefit our customers, employees and the local community."
Company officials have not said how much the new plant will cost or what will become of the current foundry once the new facility becomes operational.
Erin Guthrie, acting director of the Department of Commerce and Economic Opportunity, said, "Mueller has been a major job creator and contributor to Illinois' manufacturing industry for over 100 years. Thanks to Governor Pritzker's ongoing commitment to supporting the business community and providing them with the tools they need to grow, Mueller will be able to expand their presence in Decatur and create earning opportunities for the next generation of working people."
From the Archives: Mueller Company
Building Engineering Department
100 Years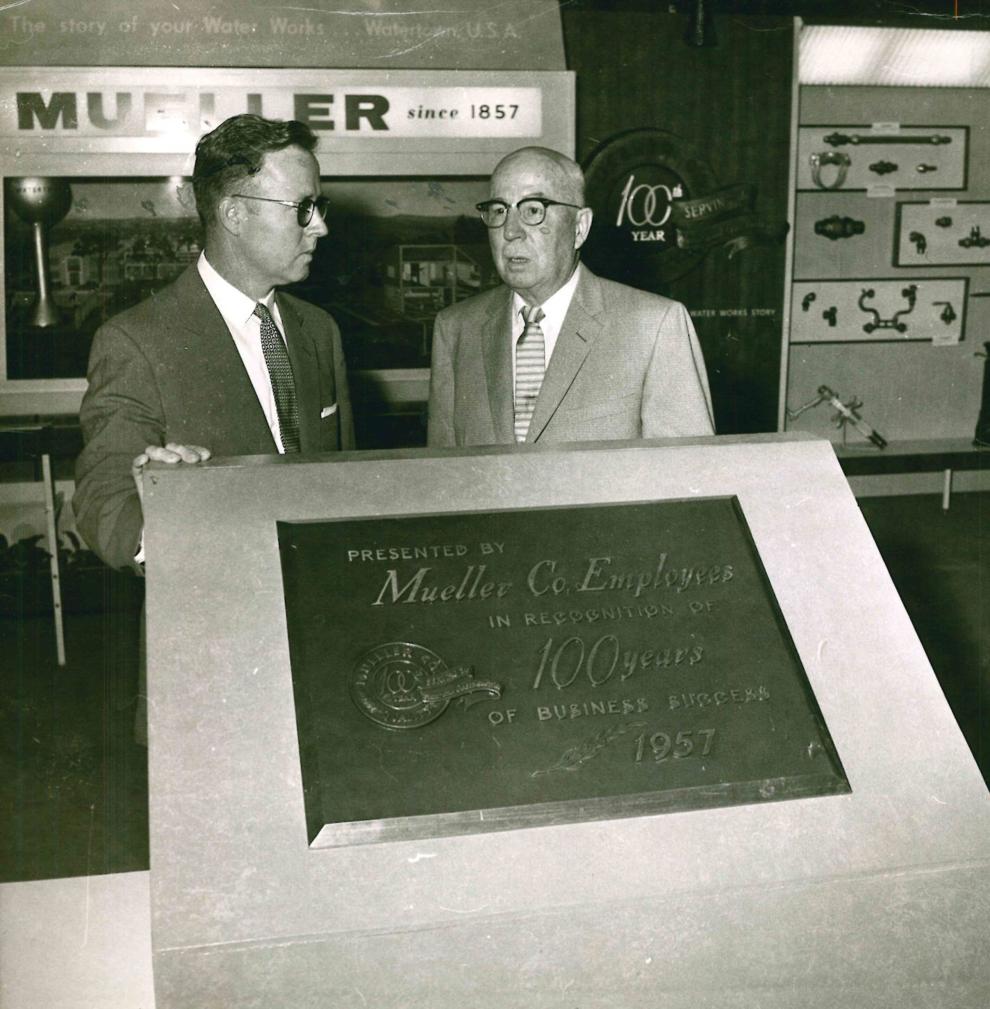 Whistle back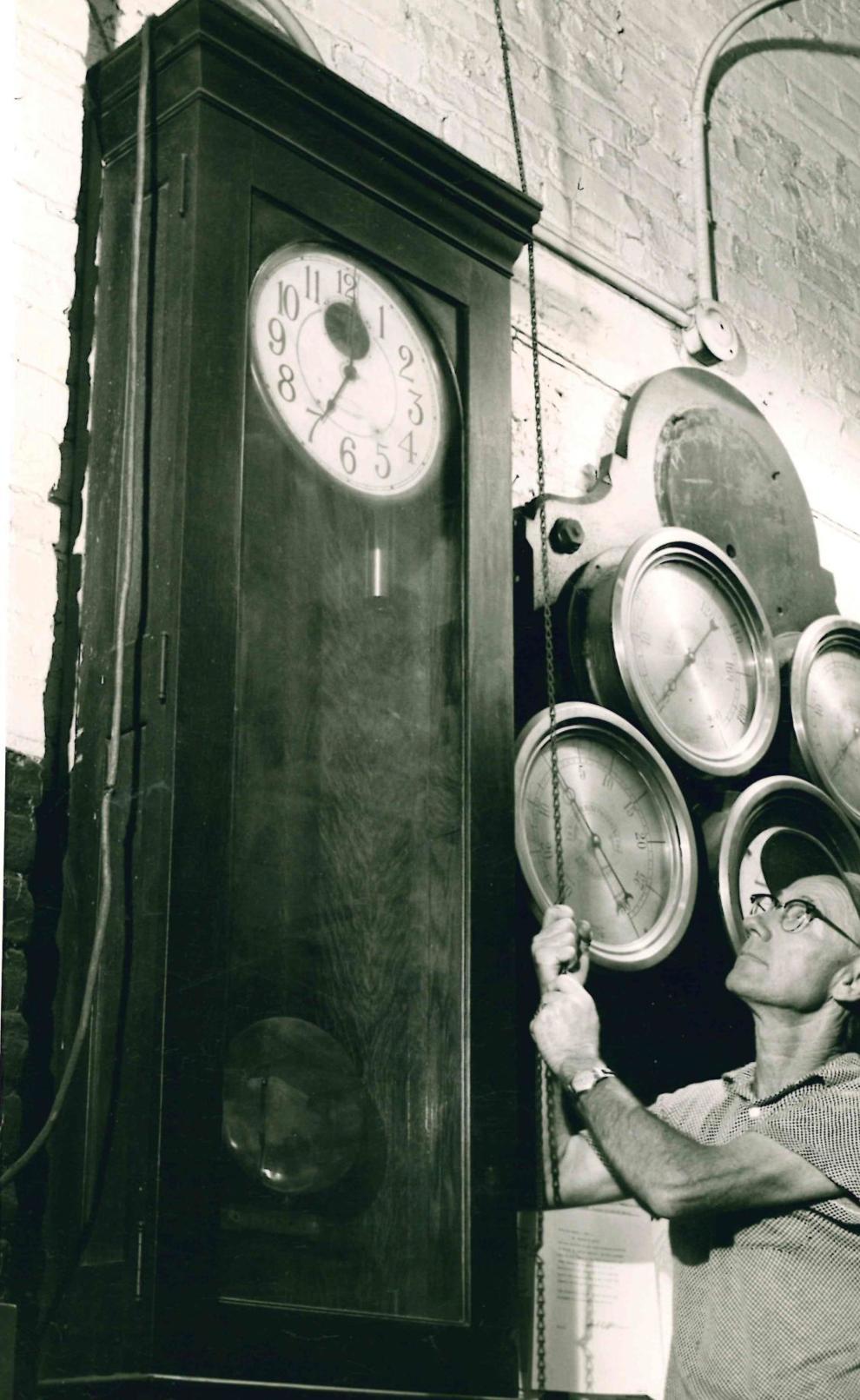 Rambo Assembles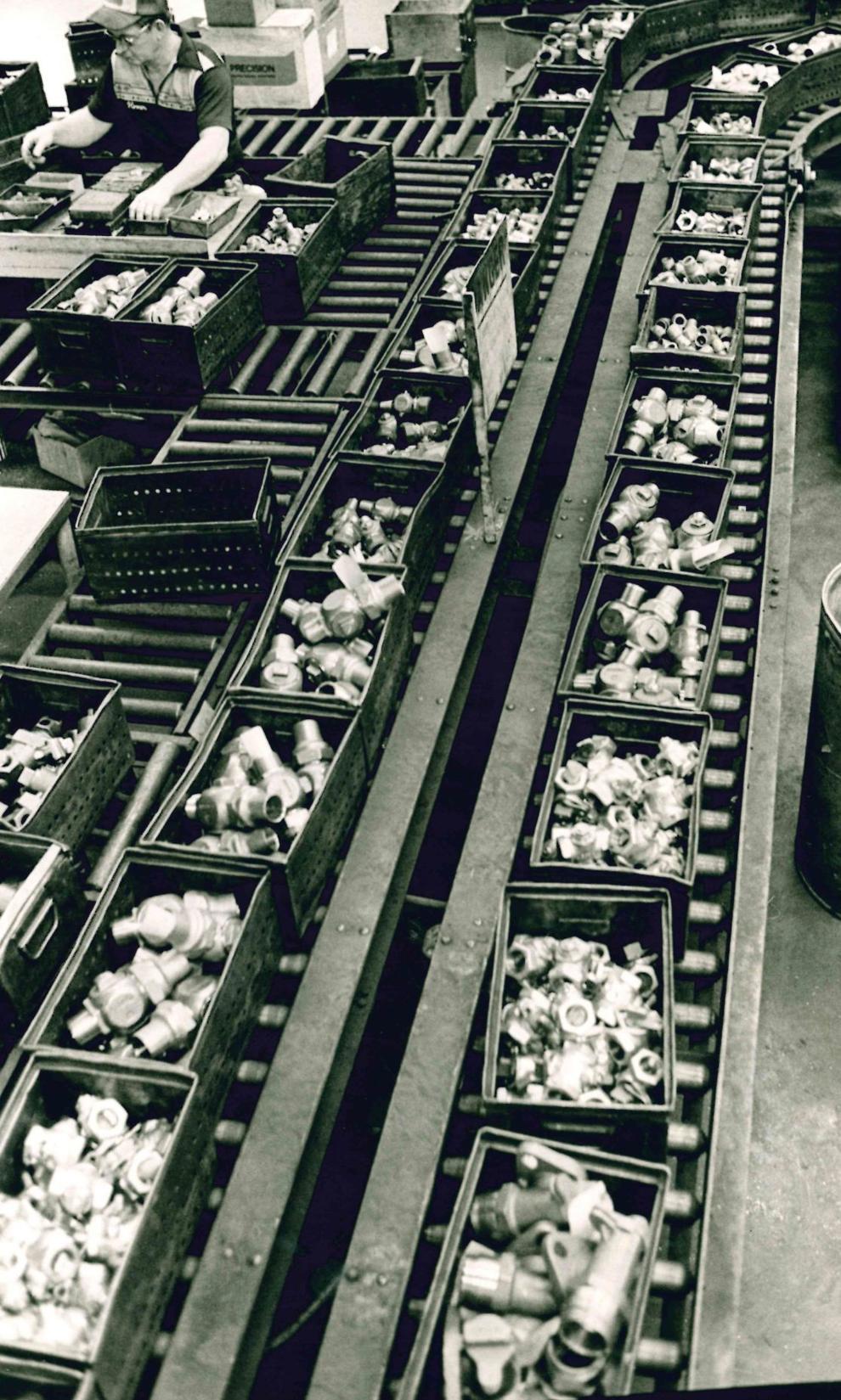 Tapping Machine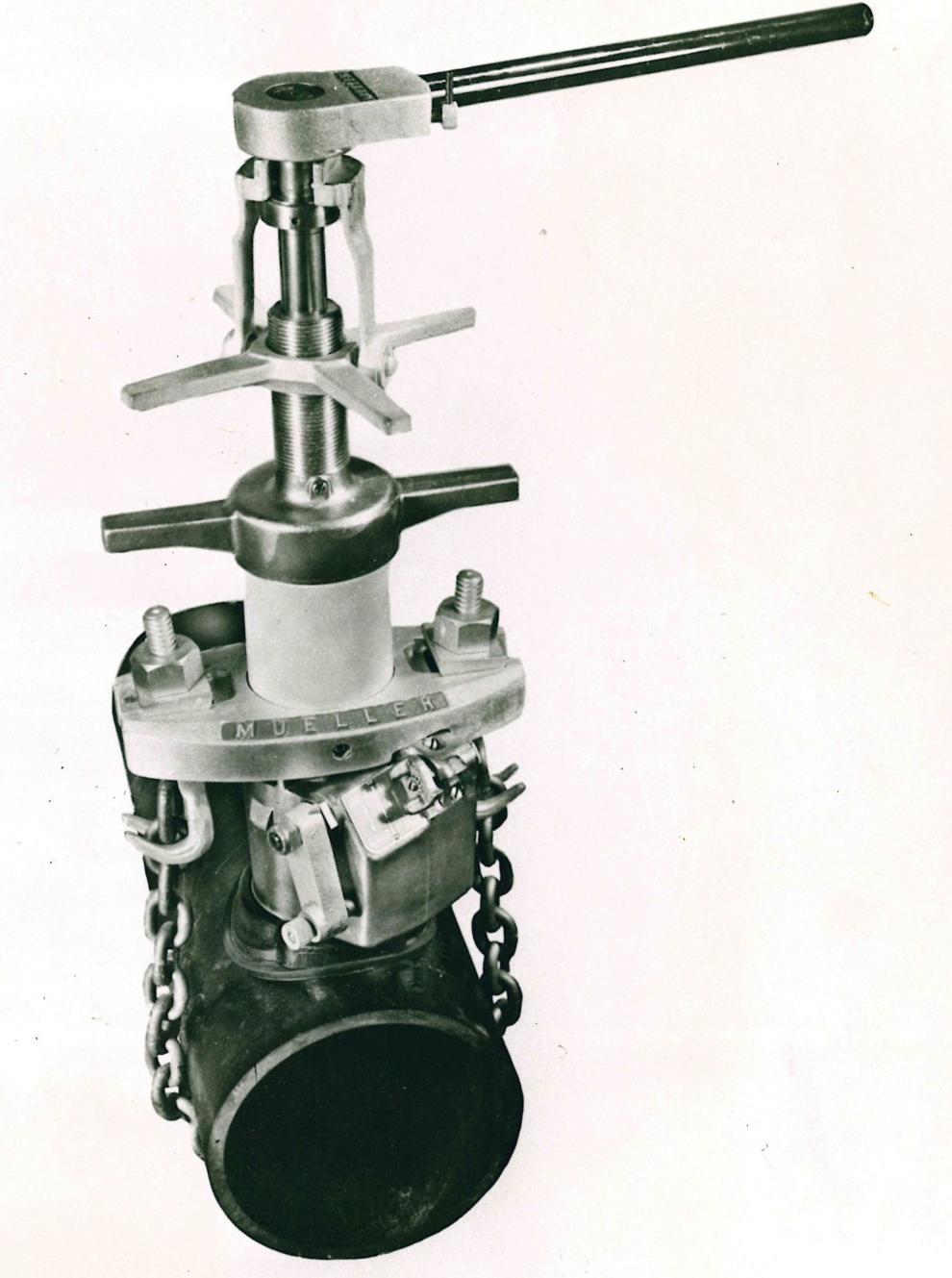 Company Picinic
Company Truck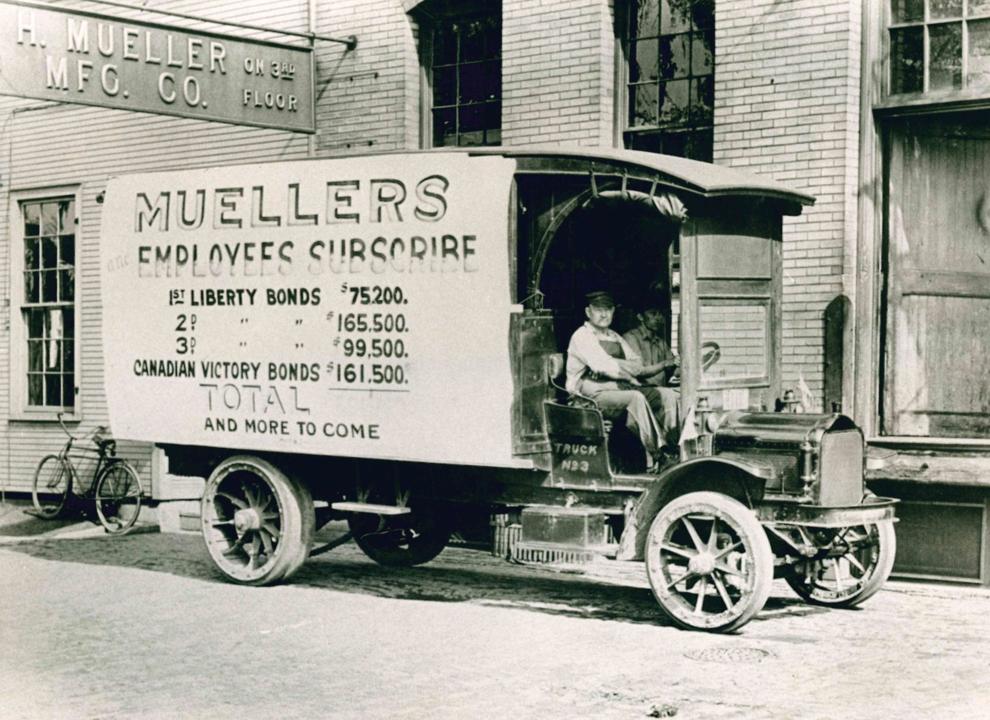 Amphitheater Picnic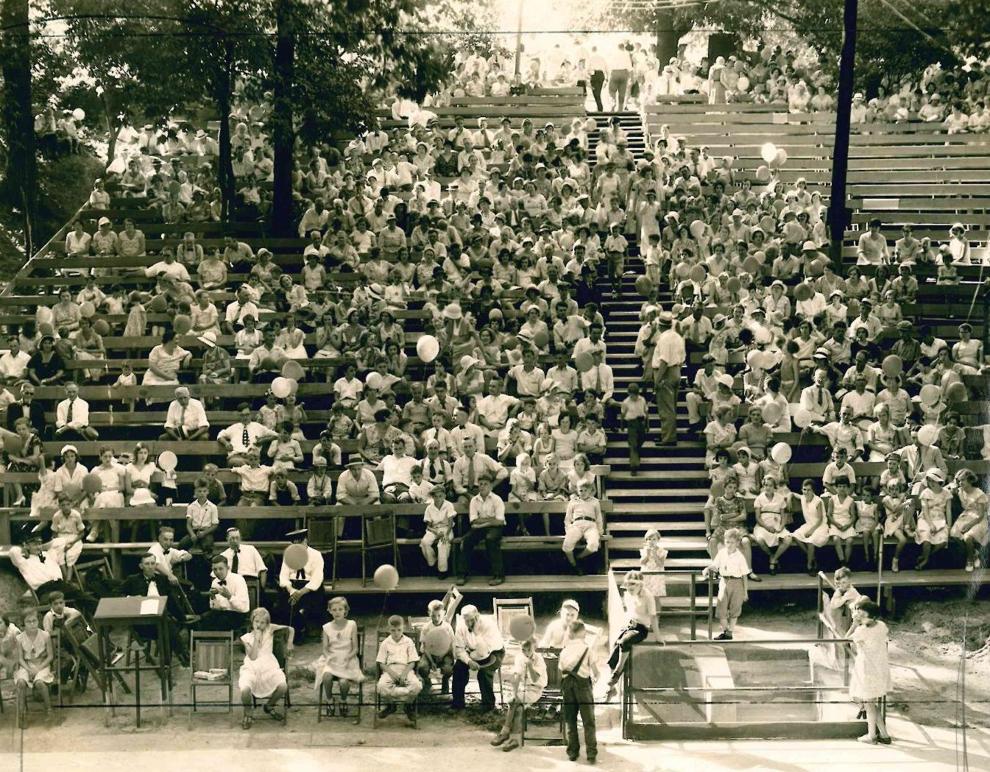 Marble Air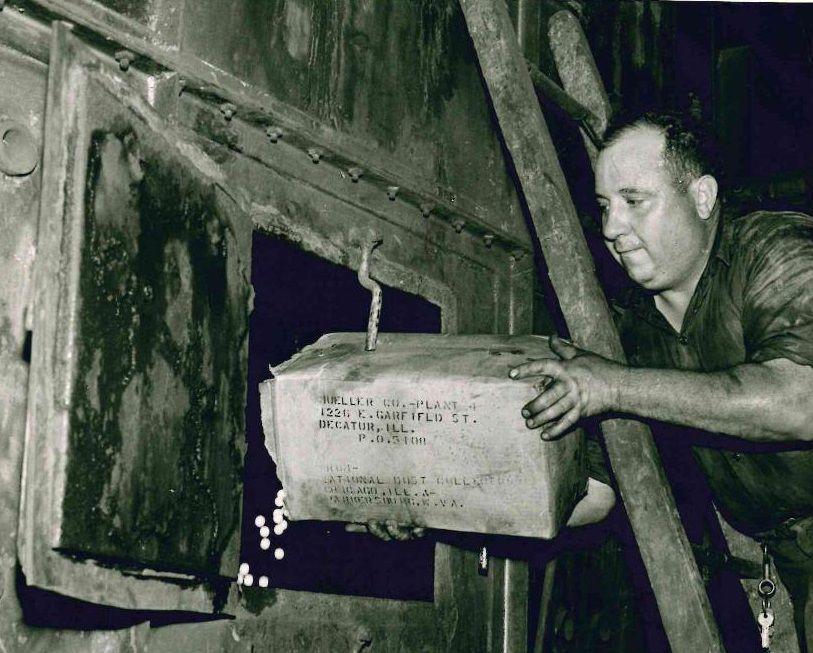 Mueller Company Christmas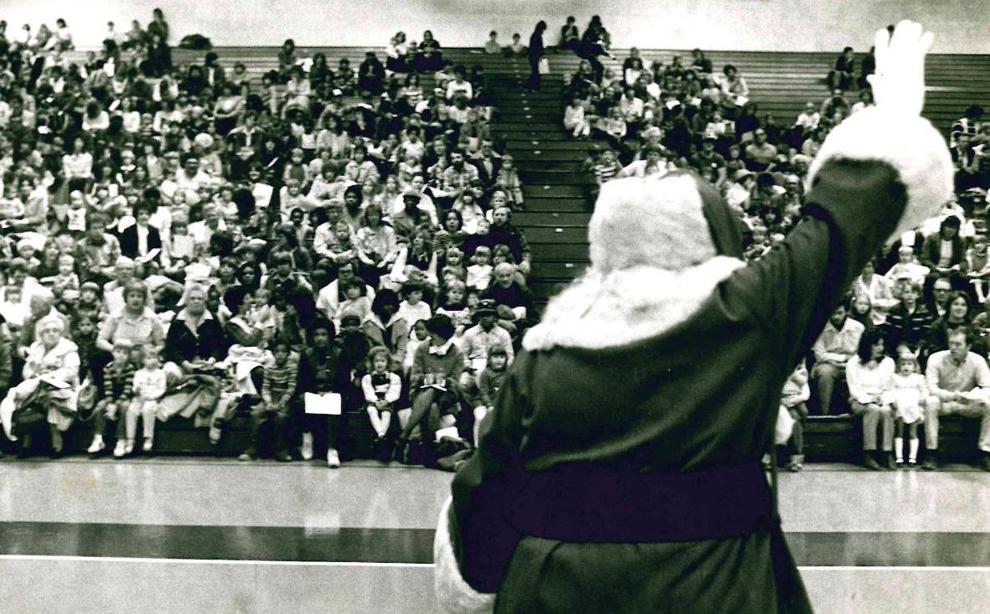 Mueller Ball Team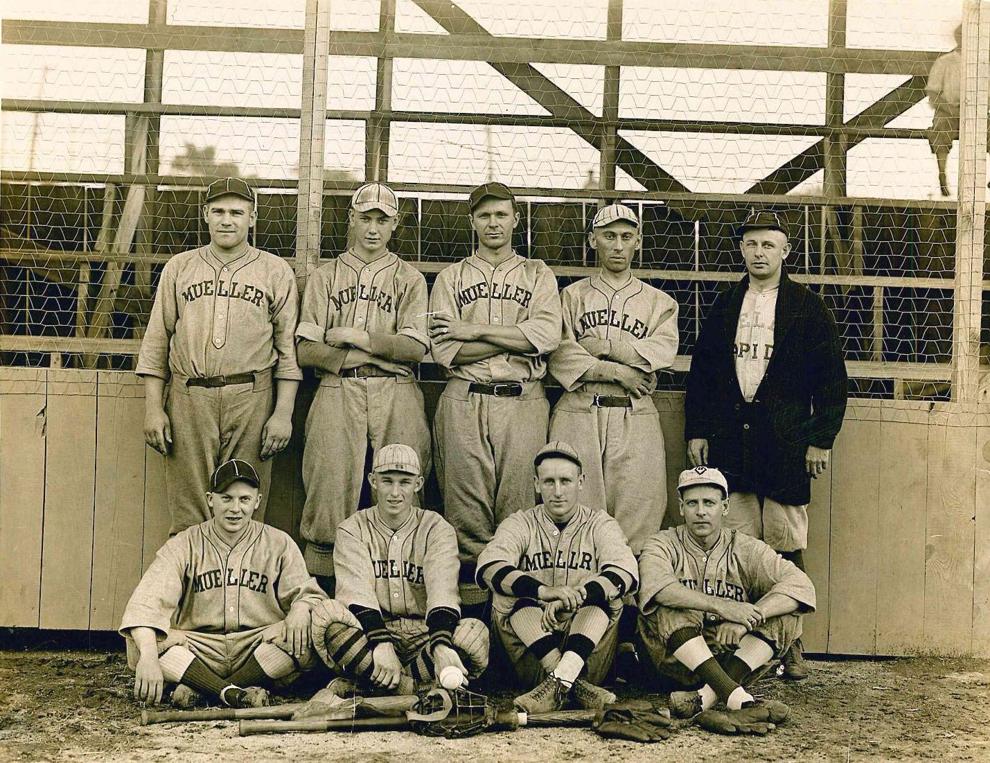 Horse Drawn Wagon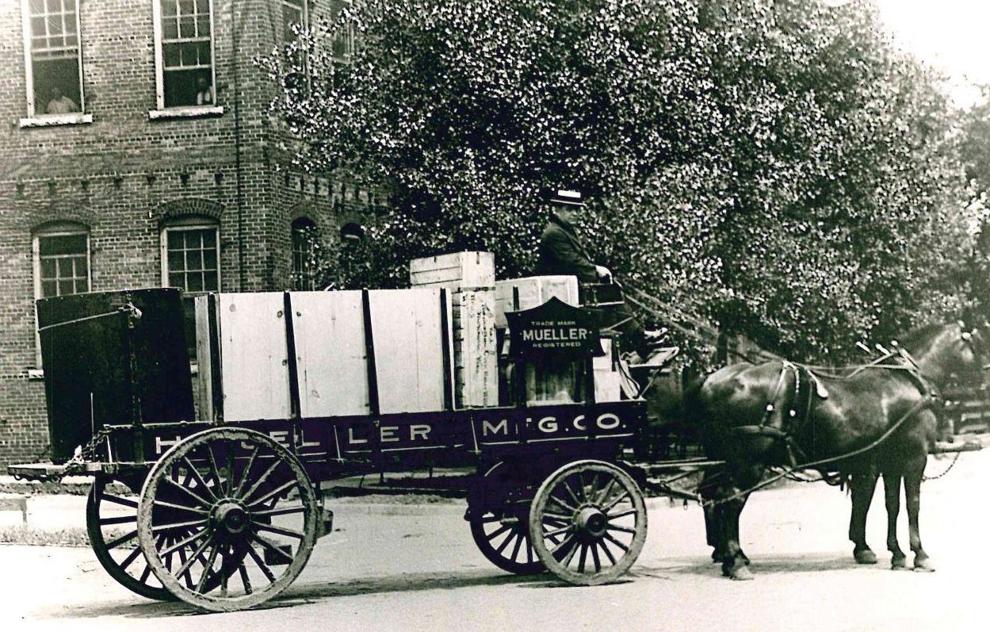 Molten Metal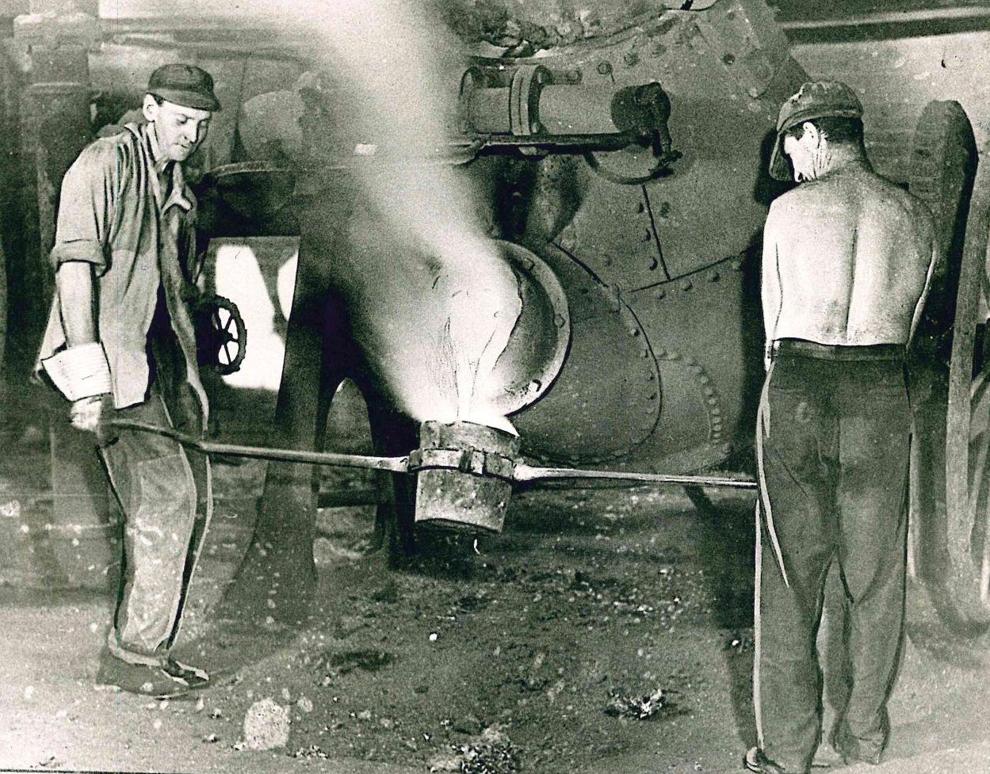 Manufacturing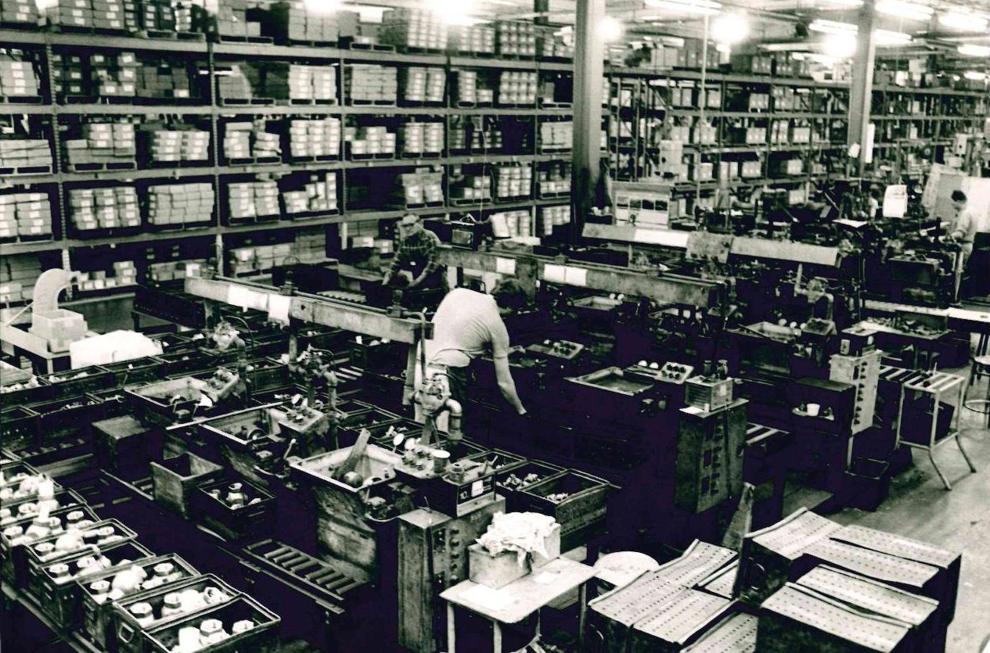 Smokestack

Building purchase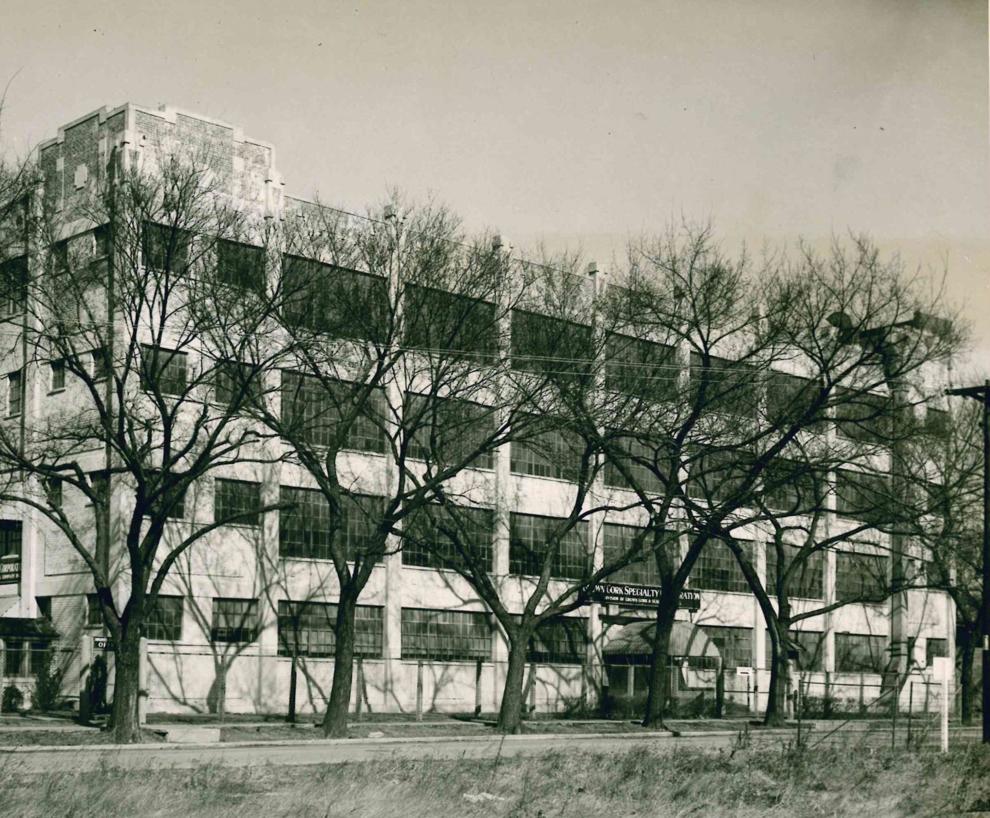 Mueller Co.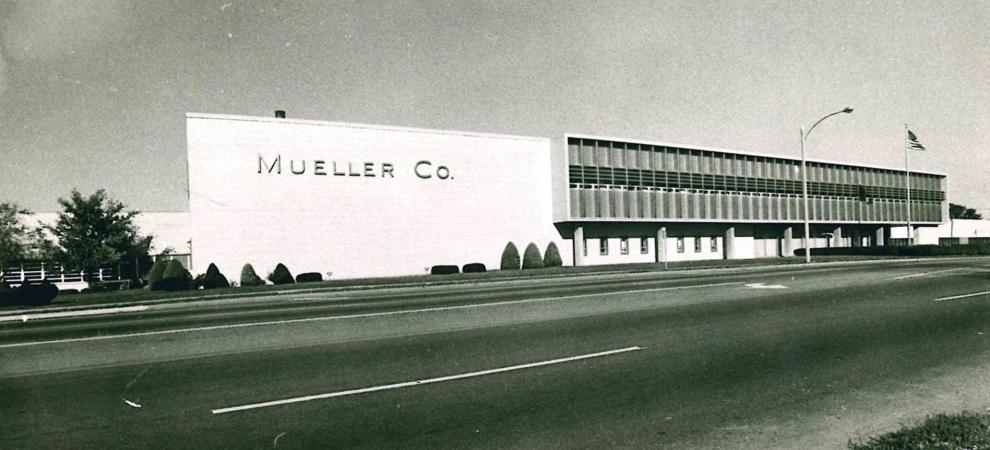 Building Mural

Mel Rubin's work.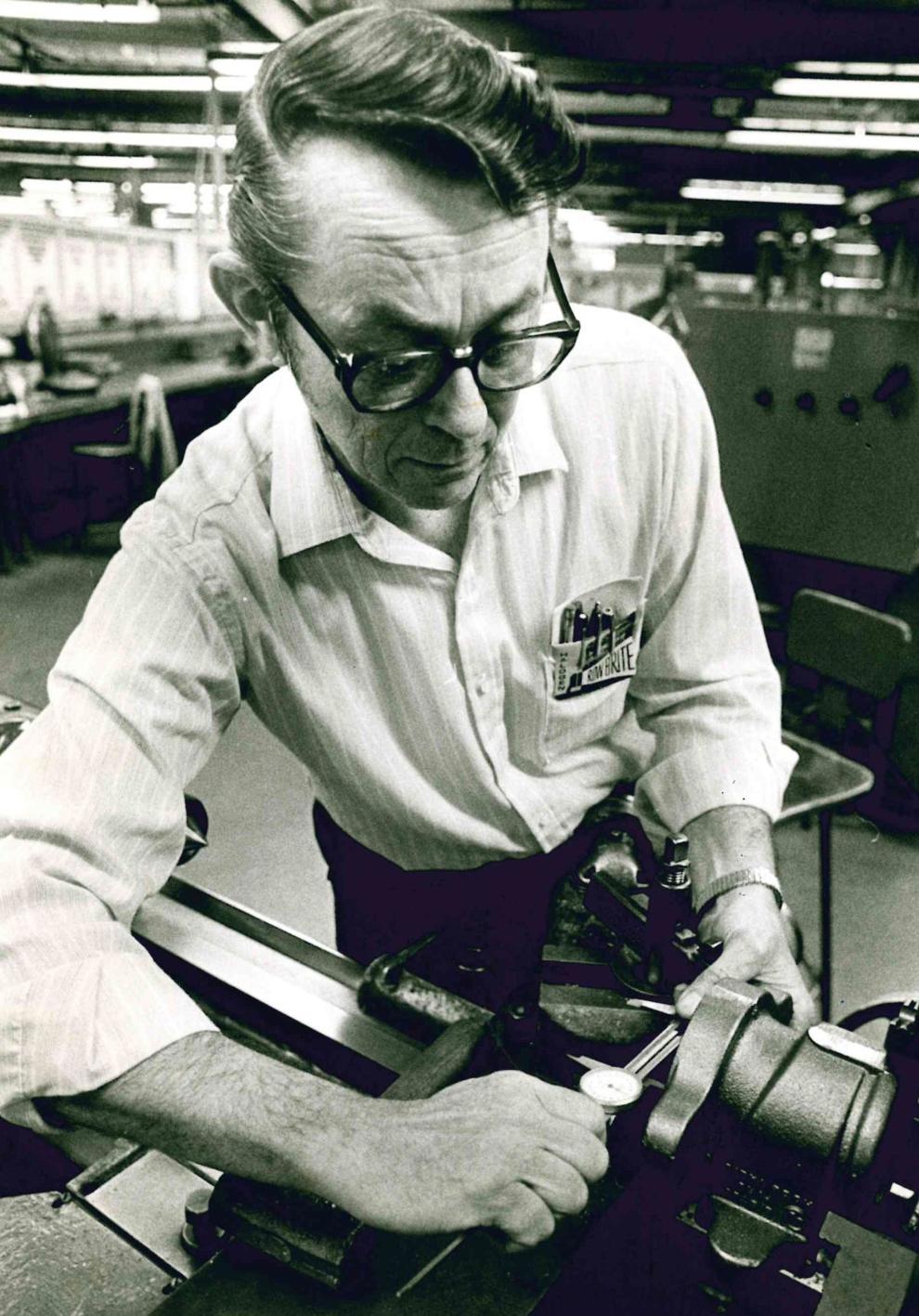 H. Mueller Manufacturing Co.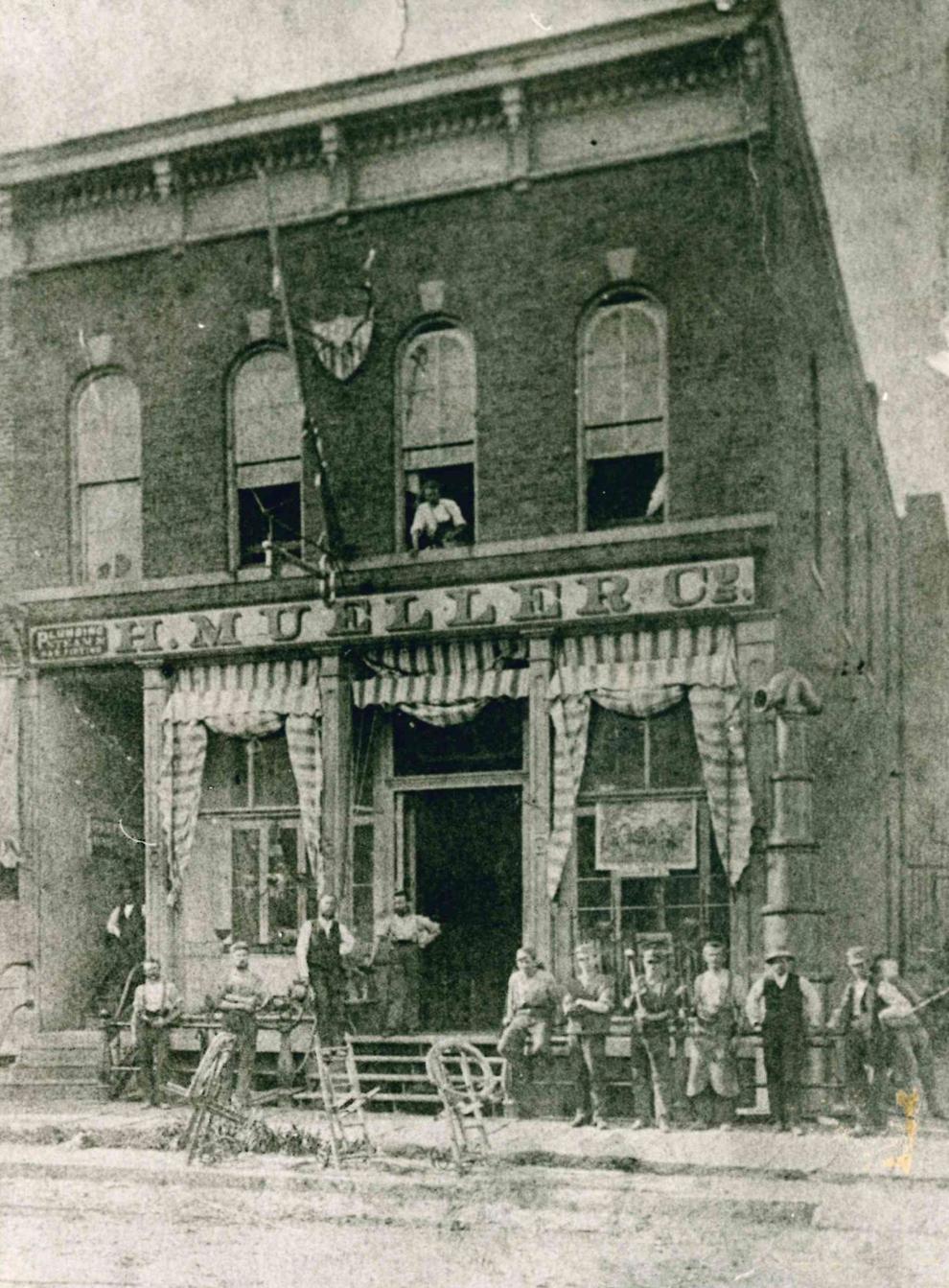 Hieronymus Mueller