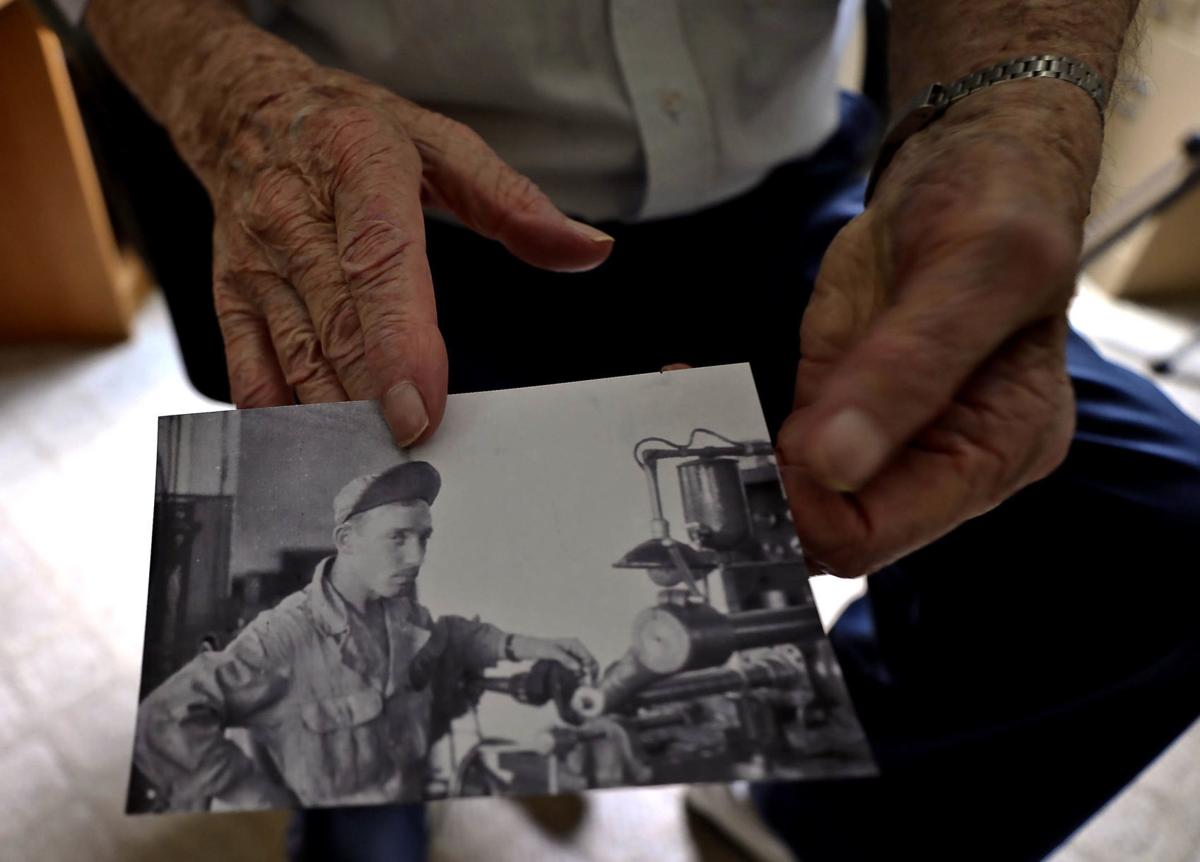 FORSYTH — Lewis Catlin just celebrated his 99th birthday.
The World War II Army veteran still lives independently in a cottage at Hickory Point Christian Village and drives the same car he's had for years.
"It's like driving an old truck," he said, chuckling. "It runs good, but it's rough. At my age, I don't know if I ought to bother to fix it up."
Catlin's hobby is quilting, and thanks to his eldest daughter's love of the art — "She can't think about anything else," her dad said with another chuckle — he has her help cutting material and, after the piecing is done, she has a large machine at her Pontiac-area home to do the quilting. He does the designing and piecing, however, and has his work area set up in his bedroom, with his sewing machine, lights and supplies handy and well-organized.
Catlin joined the Army a few days after the bombing of Pearl Harbor on Dec. 7, 1941. By Christmas Eve, he was "sailing around Spain" in the troop ship, one of hundreds that left New York City that December carrying troops, and on Christmas Day 1941, arrived in North Africa.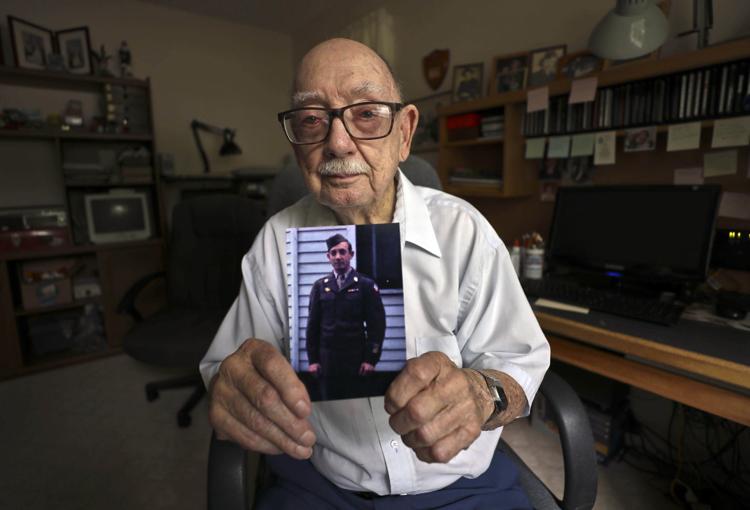 You have free articles remaining.
Working as a machinist in a support capacity, Catlin was not in or near combat. His unit repaired truck engines and created parts for ordnance, following combat units as the fighting moved through Europe. He was in Sicily; Manfredonia, Italy, which was his longest stay anywhere; France; Nuremberg and Erlangen, Germany. He worked as a machine operator, usually six days a week, and spent 39 months in the service, with 33 months of that overseas.
"We had machine shops and the ordnance depot," he said. "My company was one part of the depot. There was three different depots over in Europe. As the front advanced, the depots would move up."
Catlin said he considers his war service a good experience. He wasn't stationed in England, but was able to visit on liberty.
After returning home, Catlin met and married his wife, Mary Catherine, who also served in the Navy. She was older than he was, not quite 31 when they married in on Feb. 7, 1948, while Catlin was 28. They had five children, two boys and three girls. One son is deceased. Mary died in 2013 after a battle with Alzheimer's disease. They were married 65 years and before her retirement, she was a teacher in the Niantic-Harristown district. Catlin worked at Caterpillar Inc. before his retirement in 1981.
Their surviving son lives in Virginia, one daughter in Farmington, Missouri, and one in Lewistown, Texas.
World War II veterans are becoming more and more scarce. Catlin said he's tried to keep in touch with the men he served with, but the majority have passed on.
"I've had a good life," Catlin said. "God is good."
Contact Valerie Wells at (217) 421-7982. Follow her on Twitter: @modgirlreporter