MOUNT ZION — As fun as the warm months of summer may be for many, they don't last forever.
That's one reason why Steve Williams thinks the Pony Express Days have been a staple in Mount Zion for 37 years.
"From our perspective, it's the last blast of summer," said Williams, the festival's executive director. "It's always been on the third Saturday of August, and it's just kind of a back-to-school, summer-fling thing."
On Thursday, Pony Express Days kicked off with enough fun, food and long-lasting memories to keep people coming back for all four days of the festival. The opening night's slate of activities featured a carnival, a steak dinner and a concert by country group The Brothers Odd. 
Sponsored by the Mount Zion Lion's Club, Pony Express Days serves as an annual fundraiser for the organization, according to Williams. In addition to providing a fun outing for people of all ages, he said the festival typically draws thousands in both revenue and attendees. 
"Usually over the weekend, we'll have approximately 10,000 people come down," Williams said. "(Attendance) hasn't grown, and it hasn't shrunk."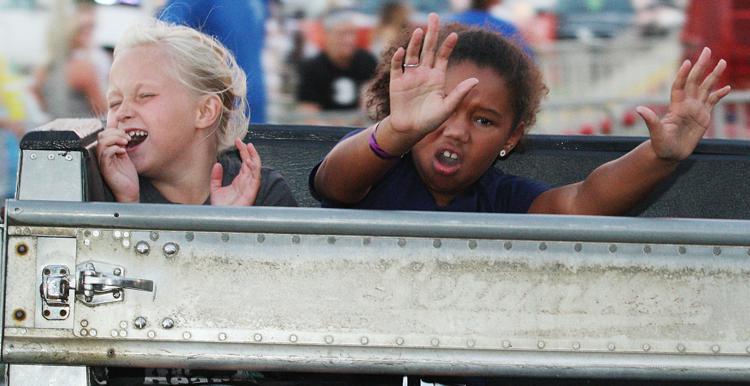 Williams has been associated with the festival for 25 years, and while its schedule of events has mostly remained the same during his tenure, he said he's always looking to bring a couple new and exciting things to the Lion's Center for people to enjoy.  
You have free articles remaining.
This year, that new addition came in the form of the large, translucent inflatable spheres known as Knockerballs. Interested patrons were given the opportunity to put them on, and run, bump and bounce to their heart's content. 
"A lot of younger people say there's nothing to do to around here," said Dan Nash, chief operations officer of Knockerball Max. "There's a lot to do in this area, and we're trying to reach out to that younger, millennial crowd and show them some fun."
Nash and his business associates are scheduled to open a brick-and-mortar Knockerball Max play area at the Hickory Point Mall this fall. He hopes their appearance at this year's Pony Express Days will get plenty of people excited about the business before its Oct. 1 opening arrives.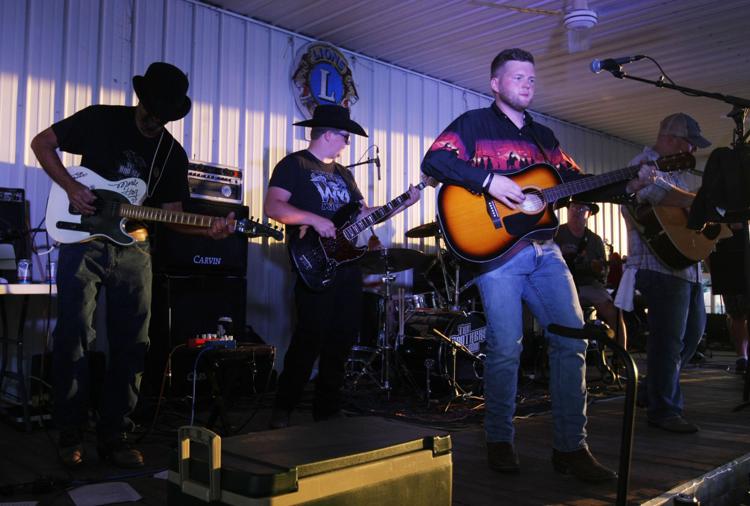 One person who gave the Knockerballs a glowing review was 8-year-old Braden Maxey. He spent his time inside one of the spheres perfecting his rolls, flips and attempting to knock over anyone that got in his way. 
"It was fun to roll around, spin around and bump into other people," he said, with a wide grin. 
When his parents asked him if he was hungry, Braden, still catching his breath, told them "no." He was ready for more thrills.
"We for sure need to ride the bumper cars, the Scrambler and the big slide," he said.