DECATUR — The theme of the 33rd annual Decatur Celebration is "I'm Here For The Party," and it was only fitting that the countdown toward it was kicked off with a party attended by over 120 community members. 
During an event at Lock Stock & Barrel Friday night, Celebration organizers announced that rapper T.I., rock band Daughtry and country artist Gretchen Wilson will be among those performing on the main stage at this year's Celebration, Aug. 3 to 5. 
Producer Lori Sturgill said the star-studded lineup is a bright sign of the downtown street festival's future potential in Decatur. Starting in 1986, the event has annually attracted tens of thousands of visitors to the area. Last year's Celebration was the first time admission was charged in the event's history, and wristbands will need to be purchased again this year.
While charging admission was a stark change that many were reluctant to accept, Sturgill said it was necessary to continue bringing acts like this year's mainstage headliners to the festival. 
"In my opinion, this lineup is every bit as big, and in many ways bigger," Sturgill said, referring to last year's headlining trio of Nelly, Bret Michaels and Travis Tritt. "That's the new Celebration. That's the Celebration that you get with paid admission."
Admission will be $10 for the whole weekend if purchased in advance and $15 for all three days if purchased at the Celebration. Children 12 and younger will get in for free. Sturgill said announcements on when admission wristbands go on sale will be made in the coming months. 
T.I. has had three albums top the Billboard charts: "King" (2006), "T.I. vs. T.I.P." (2007) and "Paper Trail" (2008), and an additional four No. 1 albums on R&B charts. His chart-topping singles include "What You Know," "Whatever You Like," "Live Your Life" featuring Rihanna and "Dead and Gone" featuring Justin Timberlake. He was also featured on Robin Thicke's "Blurred Lines."
Among his film appearances are "ATL," "American Gangster," "Takers," "Identity Thief" and "Ant-Man." This July, T.I. will appear in "Ant-Man and the Wasp," the upcoming sequel to the latter movie. 
After the musical acts were announced, Devin Zeck of Decatur had already made up his mind about attending the Celebration.
"I'm going," Zeck, 26, said. "That's a lot of good people. I'm especially going to see T.I."
Chris Daughtry was a finalist of the fifth season of "American Idol" in 2006. The show's highest-rated season, it was won by Taylor Hicks. His band's debut album sold 4 million copies. That album and 2009's "Leave This Town" both topped the Billboard album charts, and 2011's "Break the Spell" and 2013's "Baptized" were both top 10 albums.
They had four No. 1 U.S. adult singles — "It's Not Over," "Home," "Feels Like Tonight" and "No Surprise." They've had five additional U.S. adult top 10 singles. They've won five American Music Awards and six Billboard Music Awards.
Wilson won't have to travel far from her hometown to play Decatur Celebration. Pocahontas, Illinois, is about 90 miles southwest of Decatur, and about 40 miles northeast of St. Louis.
She's had 13 songs hit the Billboard country charts, including her 2004 No. 1 breakout hit "Redneck Woman," off her "Here For the Party" album, which debuted at No. 1 on the charts. The album sold 5 million copies. The song landed her a Grammy for Best Female Country Vocal Performance. She's been nominated for 10 additional Grammys.
"People are excited about a different one," Sturgill said of the musical performers. "I always have to say 'Who are you excited about?' because there's something different for everybody."
Other acts that were announced Friday include:
Emerging country music band Broseph
St. Louis Blues Artist Marquise Knox
Southern rock and blues band Jeremiah Johnson Band
Aerosmith tribute band Draw the Line
Grammy-nominated gospel artist Jonathan McReynolds
Country music artist and radio personality Chuck Wicks
Contemporary Christian artist Crowder
In addition to learning what artists would be at the Celebration this year, the crowd was also able to experience all of the renovations made to Lock Stock & Barrel. Owner Andrew Chiligiris said the bar and restaurant was shut down in January to do a complete overhaul of the interior, including the re-doing the floors and expanding the dance and eating areas. 
It was a lot of work, he said, but he and the others involved with the renovations worked to ensure that the bar never lost the look and feel that so many have come to love about it. 
Chiligiris said the fact that the Celebration kickoff party was one of the first few events being held at the bar since it reopened bodes well for what's to come.
"Tonight lets me know it's really going to work," he said. "Decatur needs it, Millikin (University) needs it, the Oakwood community needs it ... we have to have stuff to do in Decatur."
Jacob Garecht of Decatur said he was a fan of the new look at Lock Stock & Barrel. "For me, it really brings back the spirit of what I remember the bar being," he said. 
Like Zeck, Garecht said he's also looking forward to attending the Celebration and checking out the musical acts and everything else it has to offer. The festival will also feature other traditional events, such as the Razzle Dazzle Goodtimes Parade, the Kids Block featuring free children's games, a wine and craft beer garden and 60 unique food items to choose from. 
Sturgill said people should also look forward to hearing other event announcements in the days leading up to the August Celebration. 
"We've got something for everyone, and I look forward to watching everyone enjoy the headliners," Sturgill said. 
---
5 celebration parade 08062016.jpg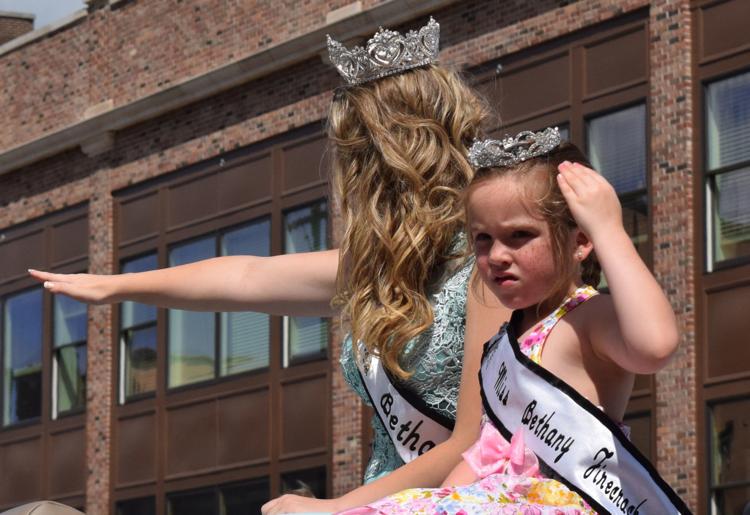 6 Best Photos Doubletruck 12.30.17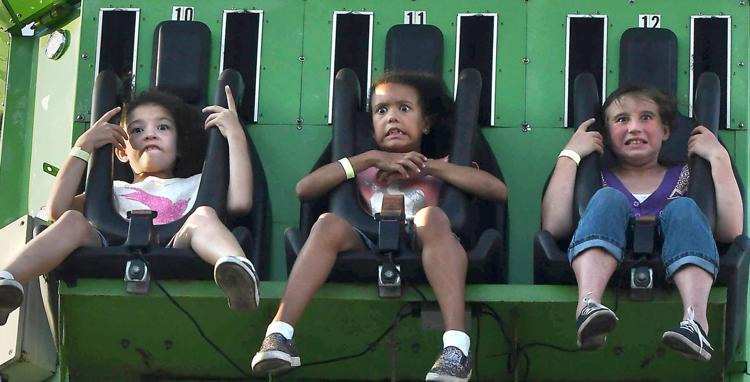 7 best of celebration page 9.6.17.jpg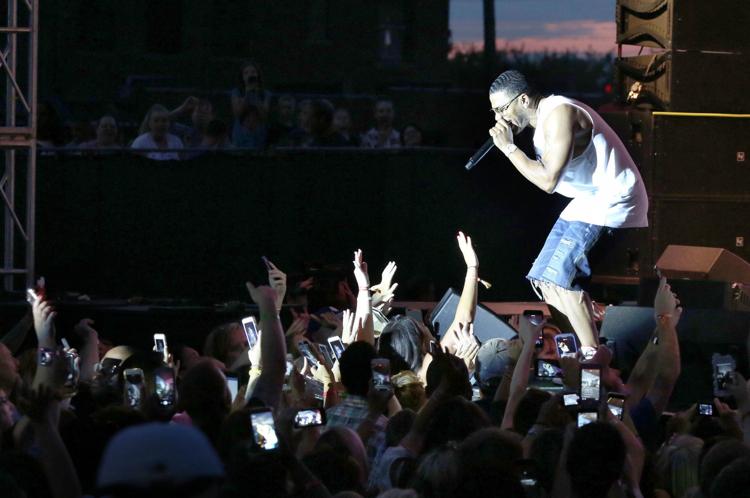 8 best of News 2017 10 12.15.17.JPG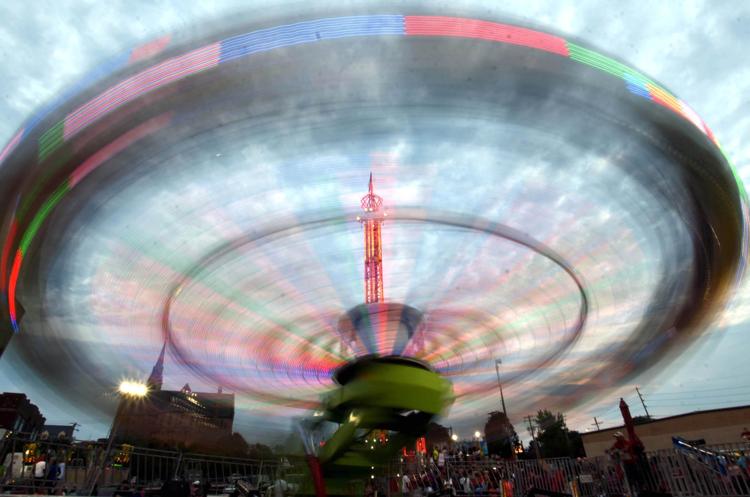 34 celebration parade 08062016.jpg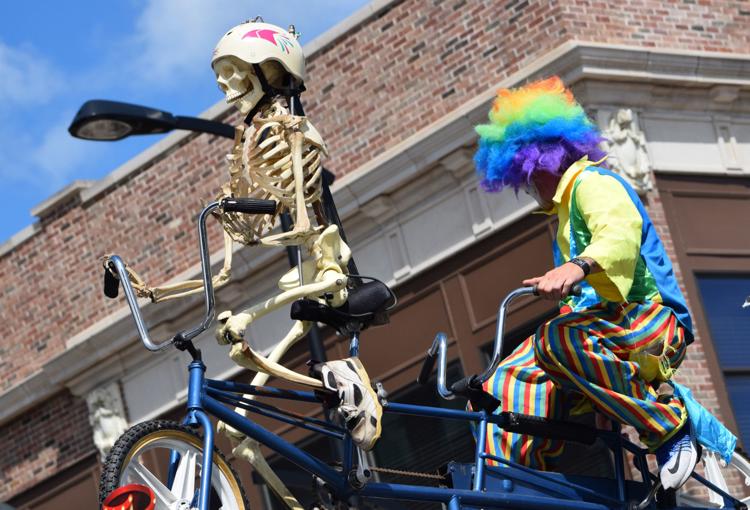 53 celebration parade 08062016.jpg
080617-dec-loc-doubletruckpic2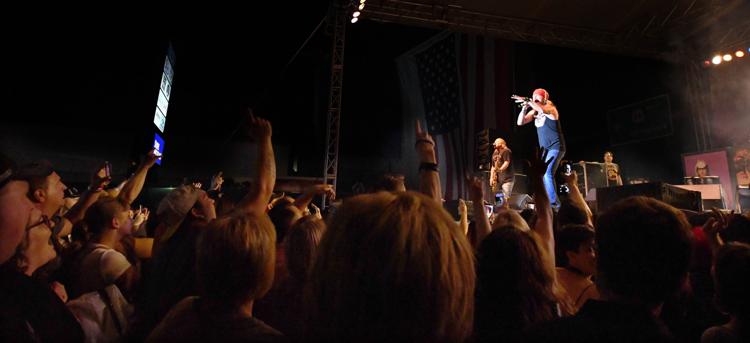 Davis, Gloria razzle dazzle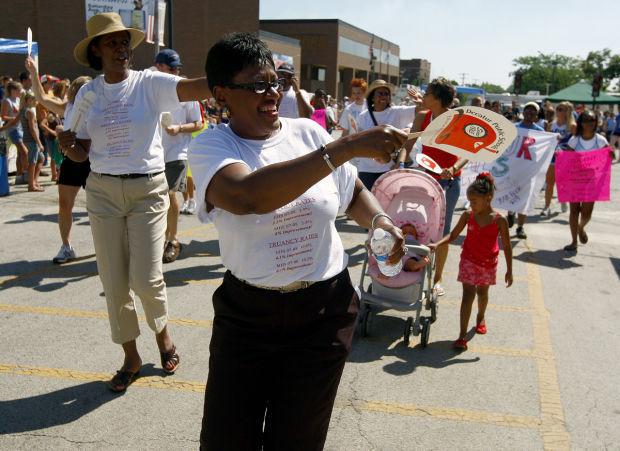 Decatur Celebration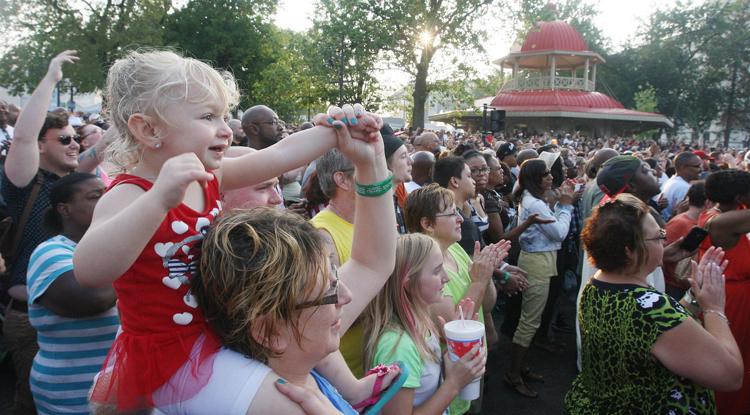 decgal celebration day 2 1513 080417A.JPG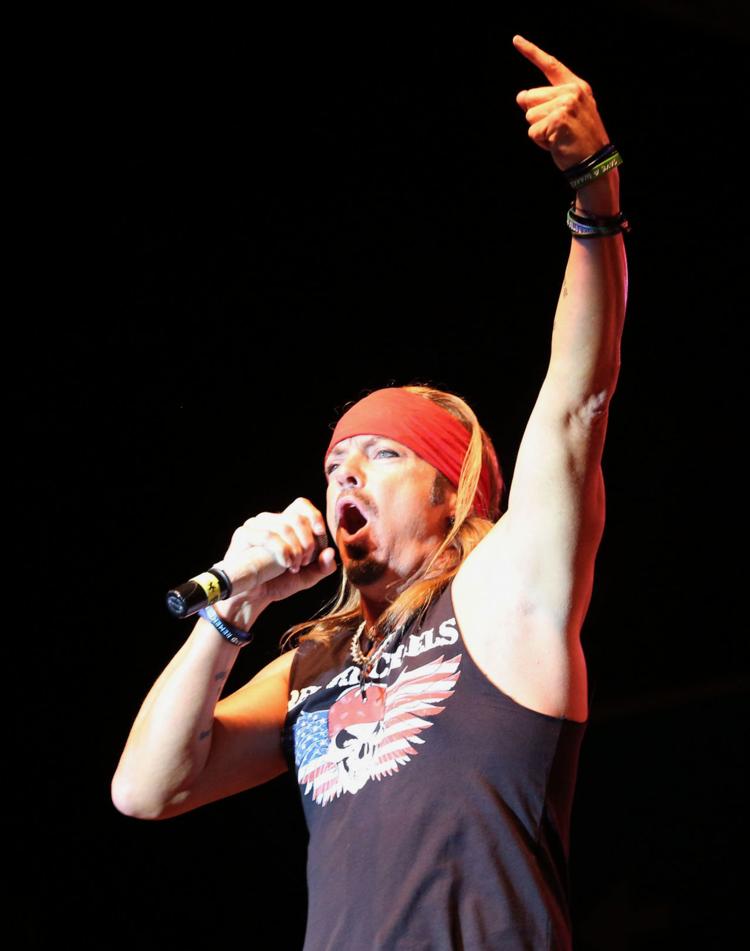 decgal celebration hotdog 15 080417.JPG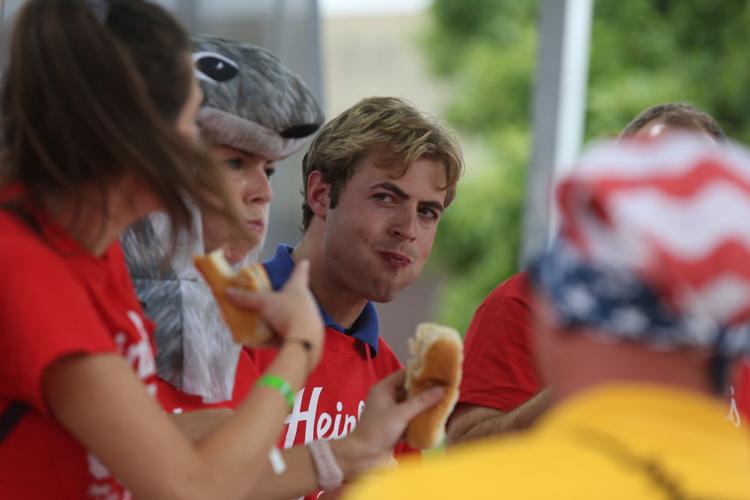 decgal celebration hotdog 21 080417.JPG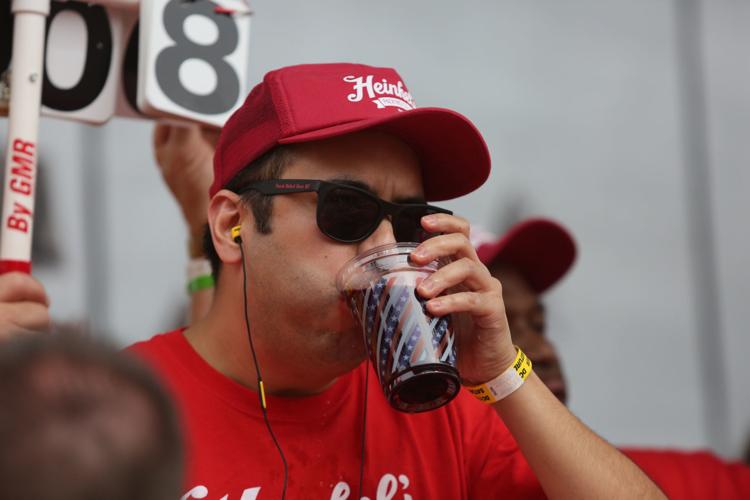 decgal sunday celebration 7 2017.JPG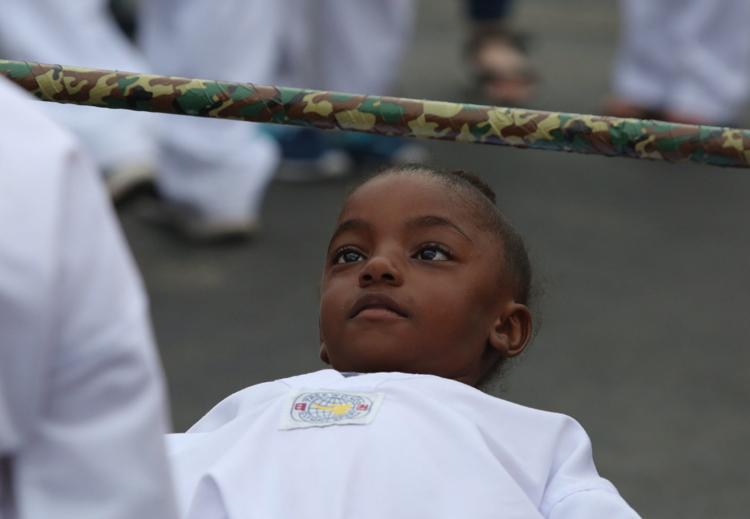 decgal sunday celebration 8 2017.JPG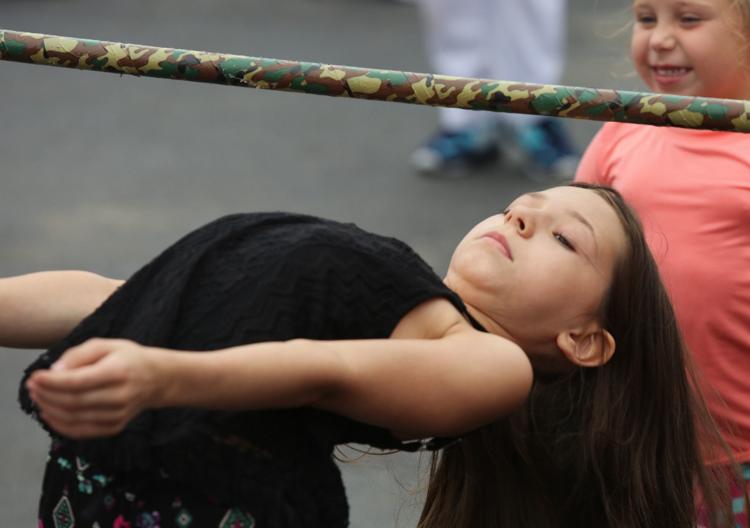 decgal sunday celebration 12 2017.JPG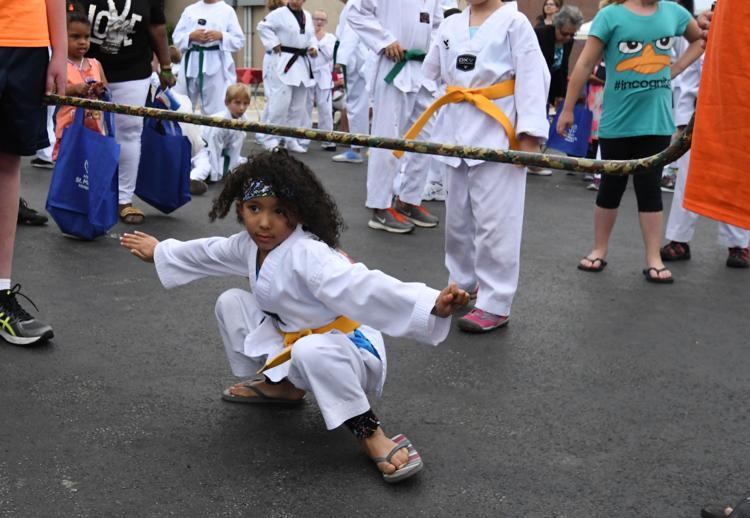 Here_Comes_The_Mummies 1 08.07.17.jpg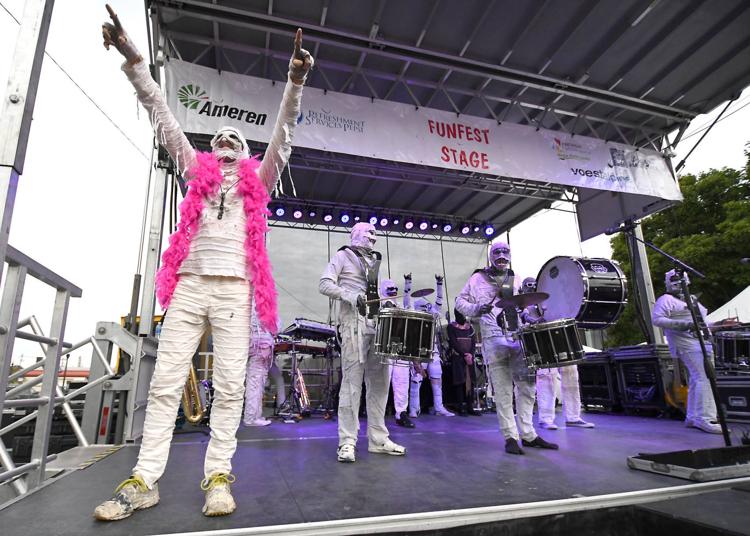 Miss Illinois Festival 08.07.17.JPG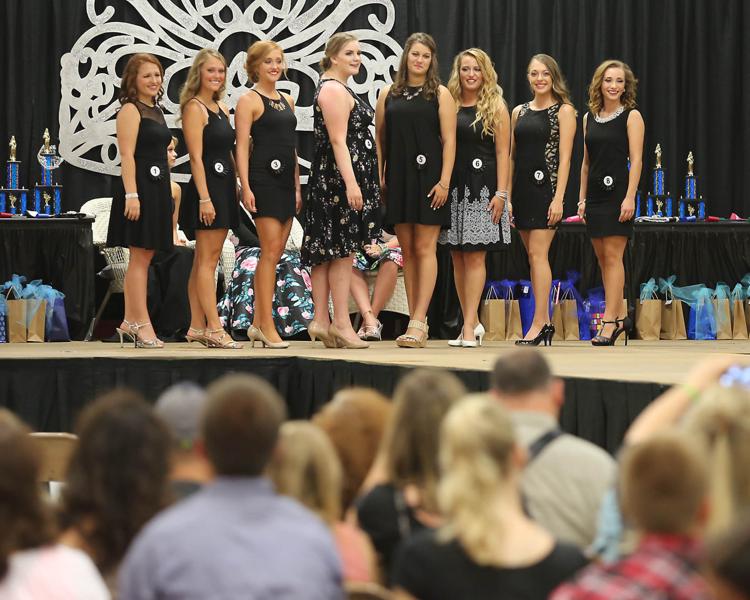 Vanilla Ice