State Rep. Sue Scherer, D-Decatur, wants the legal safety net stretched tighter so no child, unable to speak or fend for themselves, can be allowed to fall through it.
It was Scherer who called the special meeting of the Illinois House of Representatives Adoption and Child Welfare Committee on March 4 at the State Capitol to discuss the Ta'Naja case in-depth. Scherer said there have certainly been many other tragedies involving kids passing through the care of the Illinois Department of Children and Family Services over the years. "But, for me, this is the first time it's ever happened on my watch, and I'm not looking the other way," she said.
"And the tragedy of Ta'Naja just hit my brain: It's real, and you can't just sit there and only be scared it's going to happen again. It has happened, and we have to do something."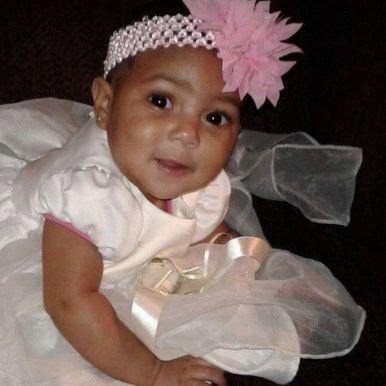 The peculiar nightmare here is that Ta'Naja's death, as described by authorities and court documents, breaks a central foundation plank of society: that parents will always love and nurture their children. Ta'Naja's mother, 21-year-old Twanka L. Davis, is now sitting in a jail cell accused of murdering her own daughter through a combination of starvation and neglect. Davis' live-in boyfriend Anthony Myers, 25, a man who said he treated the little girl like his own child, faces the same first-degree murder charge as Davis.
Davis has pleaded not guilty. Myers is scheduled to appear in court later this month. 
Love vs. hate 
The following timeline was provided by the Illinois Department of Child and Family Services.
So how does society catch things going wrong in troubled families, like what police say happened with Ta'Naja? Scherer said one big legislative change is her proposed law specifying when a six-month period of DCFS after-care services should kick in. These are follow-up checks to make sure a child who has been removed from a family into DCFS care is monitored for half a year upon their return to the family to ensure nothing is going wrong.
In Ta'Naja's case, the review started in March 2018 when she had been briefly returned to her father, who lives in Springfield, and her younger half-brother was returned to Davis and Myers. But in August, she was returned to the care of her mother, the parent she was originally removed from in December 2017, after a hotline call alleging abuse and neglect. If the six-month review of Ta'Naja's care had started running from August, prying official eyes might have been around long enough to see what was going wrong before the little girl's cold, thin and barely dressed body was found Feb. 11 in her family home, a place described by police as full of filth and rodent droppings, broken plumbing and a single toilet awash with excrement.
"My legislation will make it a firm law that the clock starts ticking when the child goes back to their mother, their permanent home," Scherer said.
A former teacher for 30 years who was what the law calls a "mandated reporter" — someone legally obliged to call in suspected instances of child abuse to a DCFS hotline — Scherer was also struck by the apparently cavalier treatment of such calls in Ta'Naja's case.
Decatur's Baby TALK organization had made one Nov. 6 to the DCFS hotline after becoming concerned that Ta'Naja and her 1-year-old half-brother weren't receiving routine medical care. DCFS officials took no further action, however, deciding the call didn't amount to a report of abuse.
Scherer would fix that with legislation demanding that if a mandated reporter makes a call, it must be given priority and a look taken at the child's history.
She also proposes mandating that all kids involved in cases with DCFS, even when those cases are closed, must be required to be taken to a doctor regularly for their "well care" and shots. Scherer said the trick to saving kids from slipping through the safety net is to make sure that enough pairs of trained eyes — doctors, teachers, and so on — get to see them regularly. "You want to make sure the kids have got their shots, but you also want to put another set of eyes on those kids to look for signs of trouble," she added.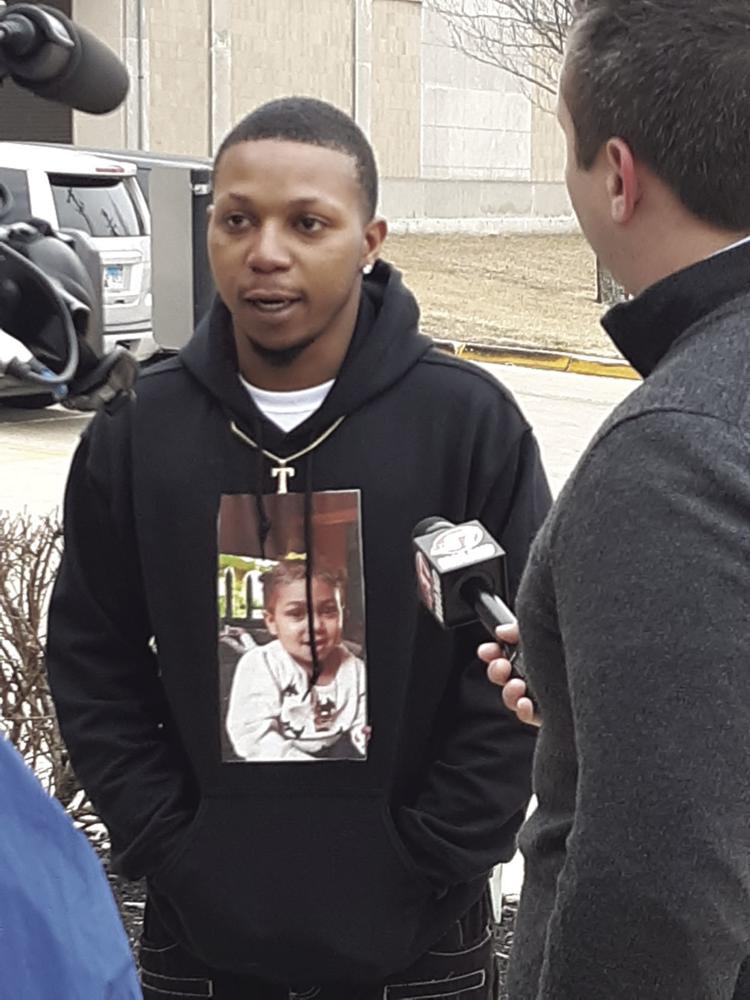 Baby TALK Executive Director Cindy Bardeleben likes the sound of that new law, especially the heightened attention paid to hotline calls from mandatory reporters such as Baby TALK staff. She said the organization, which helps with child development and education and parent training, takes its mandatory reporter status very seriously and only makes calls when it sees problems developing.
"It's not ever something we do lightly," she said. "And, as professionals, we develop a sixth sense, if you will, for when things aren't going well in a family … you can feel when something is going wrong. But, having said that, every report of suspected neglect or maltreatment of a child made to DCFS, no matter who is making it, should be taken seriously and should hold value."
Watching the watchers 
Another major concern highlighted by Ta'Naja's case is the DCFS way of contracting other agencies to work with families and monitor living conditions and progress toward meeting goals. Decatur's Webster-Cantrell Hall was delegated the job with Ta'Naja, and it's unclear what the condition of the home was when they signed off. 
Scherer proposes legal changes along the lines of stipulating that DCFS and any private agency it uses have to work through a detailed checklist, both agreeing on every point, before going to court and telling a judge a child is safe to return to their family.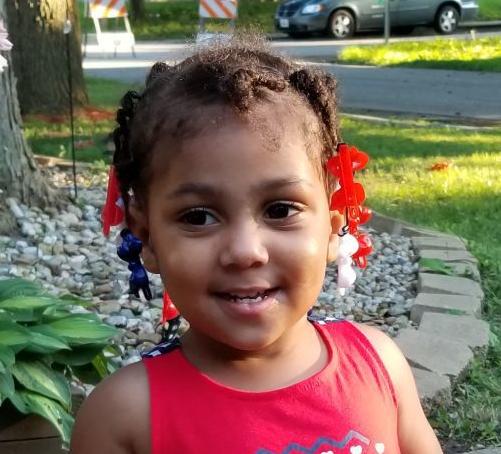 "Checking for running water, heat, electricity, food, a whole long list," Scherer said.
A call to Webster Cantrell-Hall seeking comment for this story was not returned. Previously, the agency referred calls to DCFS. 
You have free articles remaining.
Others involved in Ta'Naja's care have been more willing to speak, however. Iisha Dean, the Decatur foster mother who looked after Ta'Naja from June to August 2018 — before she had to hand her back to her mother — said it isn't always a good idea to be in too much of a hurry to return children to families with problems.
"Just because bad parents hurry up and finish their five- or six-month training (parenting) classes doesn't mean they'll be ready," she said. "It needs to be longer than that; you can't just learn what you are supposed to be doing with a child in that short amount of time. It's important to take a better and closer look at families before the kids return home."
Scherer hopes her legislative changes will address much of these concerns and said she is busy, with expert help, crafting the legislative language. Then she has to steer it through committee stage and second and third readings — plus find a Senate sponsor — before getting the completed work approved and sent to Gov. J.B. Pritzker.
But given all that, and assuming no unforeseen problems, she's optimistic something could be crafted and ready within the next few months. "That is what I am hoping," she said.
DCFS response to Ta'Naja
Deaths of children whose families were involved in the Illinois child welfare system within the preceding 12 months are are investigated by the DCFS Office of Inspector General. The current inspector general, Meryl Daskal Paniak, confirmed at the House committee hearing that the inquiry into Ta'Naja's death was already underway.
"We're reviewing records to see whom we need to interview," Paniak told the hearing.
Speaking to the Herald & Review on Thursday, Paniak said the confidential report should be ready by the end of June and will go to acting DCFS Director Debra Dyer-Webster with any recommendations for improvements in the welfare system or sanctions against agencies or individuals. A summary of its findings will be published at the end of the year.
In the financial year 2018, there were 98 such investigations of varying intensity, the conclusions summarized in a vast annual report Paniak produces. The inspector general has the ability to recommend punishment for holders of a child welfare employee license, a license required by anyone in the DCFS or private contracted agency working in the field of child welfare.
In cases severe enough to warrant licensing sanctions, the licensed worker gets a hearing before an administrative law judge who then reports findings to the state's Child Welfare Employee Licensure Board.
The latest inspector general report to the governor and General Assembly for fiscal year 2018 listed 27 licensing investigations in which nine charges were filed that saw one license revoked, one license "relinquished," one suspended and six others involved in various administrative hearings.
In dealing with private agencies like Webster-Cantrell Hall, the inspector general can also make recommendations to the director of DCFS and the governor "for discipline, systemic change or sanctions against private agencies," according to the introduction to the 2018 report.
DCFS itself won't discuss pending investigations, but spokesman Jimmie Whitelow, in response to questions from the Herald & Review, emailed sections of the department's legal guidelines dealing with what remedies are available if an agency working for DCFS mishandles a case.
"Any third party retained by the department is usually a contracted agency. As such, they are all subject to the contract language that indicates either party can terminate the contract for any reason with a 30-day notice," Whitelow said.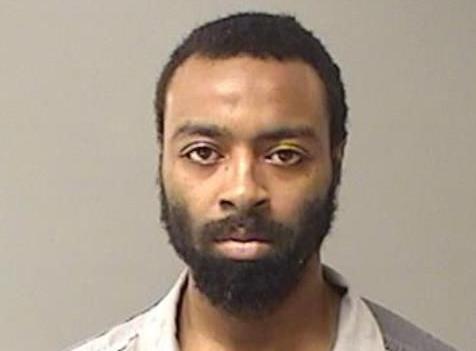 DCFS currently has more than 15,500 children ages newborn to 17 in everything from foster to group home care.
The final word
Perhaps the last word should go to 23-year-old Dartavius Barnes, the father of Ta'Naja. He had custody of his daughter for a few months in 2018 until a call to the DCFS hotline alleging abuse saw her taken away from him. Barnes insists the allegation was unfounded and the call made maliciously. He said he knew the child was living in grim conditions with her mother and had even contemplated kidnapping her to get her back, but feared the legal consequences.
Asked to think of legal changes he would like to see that might help future Ta'Najas, he said DCFS and the courts must come down a lot harder on caregivers who prove themselves dangerous to be around children. Barnes said that, too often, too much emphasis is given to returning children to home situations, even if they have proven dangerous in the past.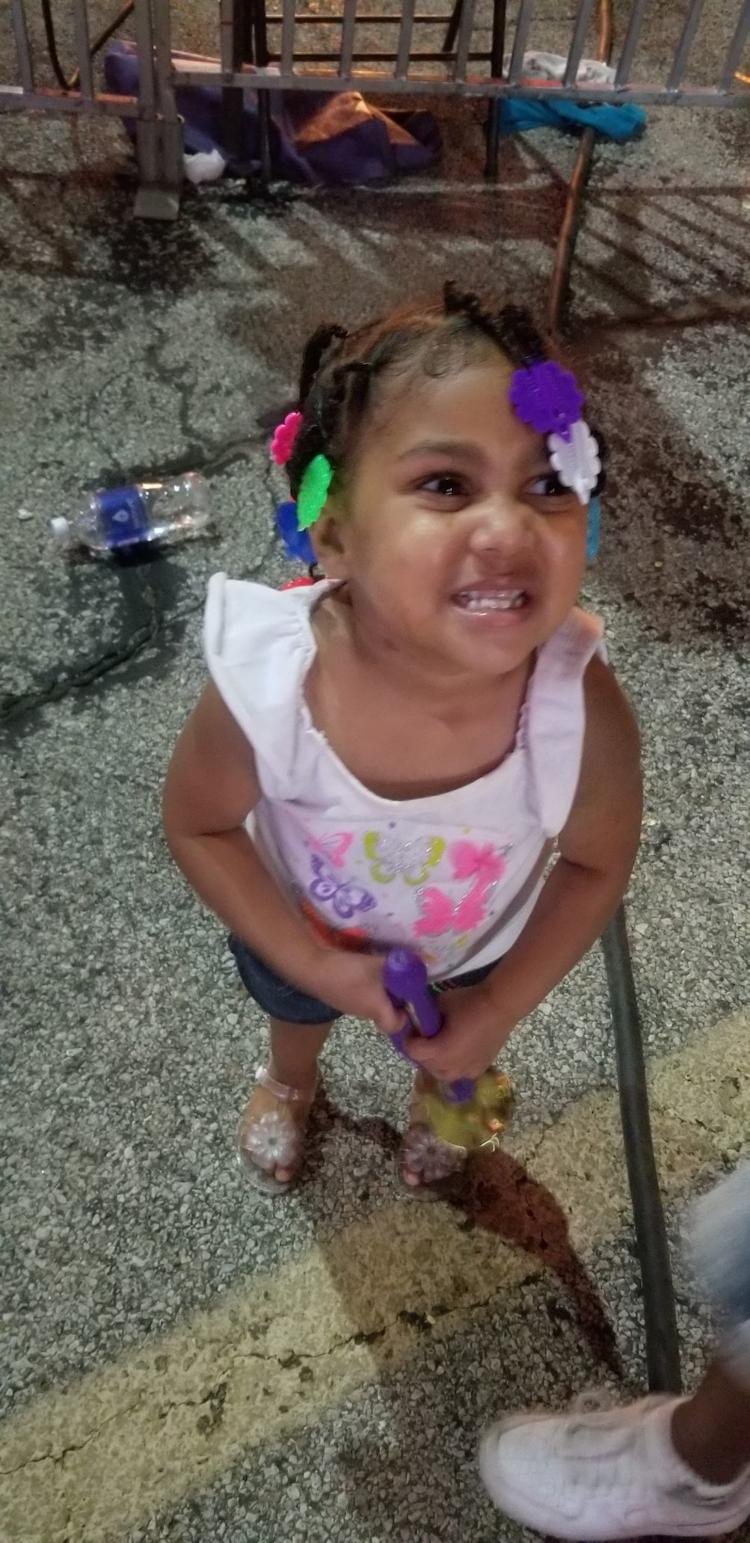 "If the mom messed up, look to the father, and if the father messed up, look to some other carer," Barnes said. "I don't think there should be second chances for some people; You mess up, you lose your rights."
Barnes said he also likes the sound of what Scherer is trying to do to toughen the laws on child care. When asked if those new laws should be named for his daughter ("Ta'Naja's Law," for example), he thought that was good a idea. He wants his daughter to be remembered, and honored, he said.
"She wasn't just my kid, she was my world, she was my everything," he said. "There is never going to be another like her."
PHOTOS: Reaction to the death of Ta'naja Barnes
Contact Tony Reid at (217) 421-7977. Follow him on Twitter: @TonyJReid