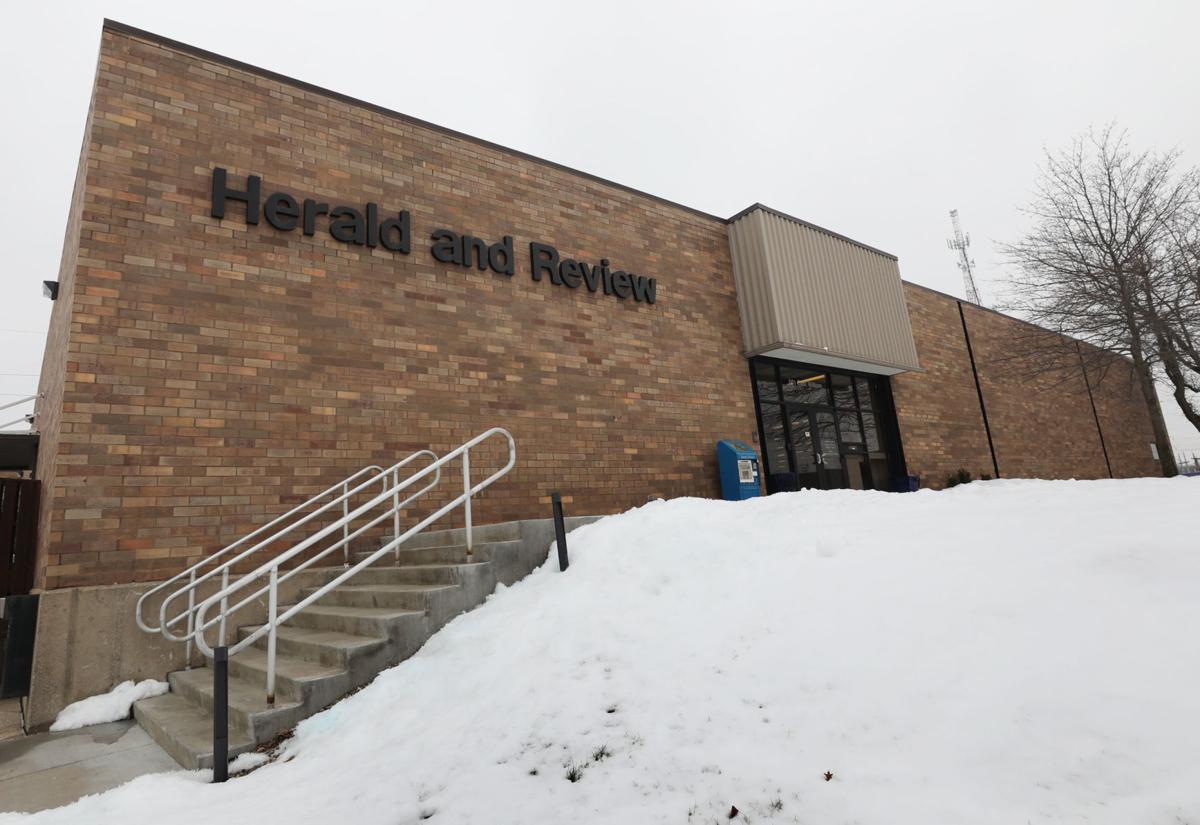 Each year, Herald & Review staff create our goals for the following year. 
Below is a list of our reporters and what they'll be focusing on over the next 12 months. 
We need your help. If you have a story idea, we'd like to hear from you. Here's how. 
Donnette Beckett
"Together Decatur" columnist, food and entertainment reporter
The "Together Decatur" column is one of the favorite parts of my job. I am always looking for someone or something to highlight. I have stories planned for the beginning of the year, but I continue to look for more.
Restaurant articles are popular among our readers. I plan to visit as many new food establishments as possible. Although I don't review the food, I almost always buy something and bring it back to the office.
Matthew Flaten
Taking a closer look back at the amazing baseball talent we had here in Central Illinois during the 1960s and 1970s that featured several major league players including Bill Madlock, Del Unser and Roe Skidmore, among others.
Eight-man football has arrived in Decatur with LSA playing it next season and so I will be taking look at the increased safety of the sport and the future of the sport in Illinois.  
Garrett Karsten
I plan to focus on other "lesser-known" aspects in the city, similar to my story about board game shops. I'd like to also contribute more stories that appeal to a younger audience, content that can help bring in some more young adult readers.
I've been able to share so many cool things that happen in this community and that will always be continuing priority as my time as a Herald & Review journalist continues.
Kennedy Nolen
Reporter Analisa Trofimuk and I will be working on a story focusing on emergency services in Macon County. Without giving too much away, an aspect of interest will lay out response times for fire trucks and ambulances to homes outside of city limits and in city limits for comparison. Does poor weather influence these response times? Who would drive themselves to the hospital over waiting for an ambulance? We're looking into it.
Reporter Tony Reid and I are planning to work on a series of stories paying homage to victims of murders, particularly unsolved cases in Decatur. We hope to contact family members and friends of the victims to get insight on their character and personality. 
Scott Perry
Deputy night editor and writer when the opportunity presents itself
Enhance coverage of local business. I plan to do so with the resurrection of the On Biz column, which highlights businesses that are opening, closing and making major changes. I also would like to create a regular feature related to local business. I have some ideas but always open to more. Stay tuned.
Assist with the expansion of our coverage of agribusiness. Decatur and Central Illinois are home to the best farmland in the world. We have generations of families who have made it their mission to feed the world and businesses that make the most of the products they grow. It is our past and our future.
Tony Reid
Macon County Courts reporter
Following the twisting and unfolding saga of the battle to save the Staley Pump House. I don't think anybody saw the sudden outpouring of public sentiment to preserve it from the wrecking ball. 
A day in the life of a public defender. They carry huge case loads and can be tasked with defending anyone from a minor traffic case to murder. Does any training realistically prepare them for life in the legal trenches? 
Analisa Trofimuk
Council members this year approved of hiring four community liaison officers in response to the growing costs of public safety pensions. I am curious to see how the new position is implemented and how the public responds.
The school district will continue to move forward with their BOLD facilities plan. I want to see how school closures, openings and consolidations are handled in 2020. 
Joey Wagner
Tell more stories about people. The reason we watch sports and invest so much of our time, energy and money into not missing the game has as much to do with who is playing than the score. Everyone has a story, I enjoy finding them.
Be better on recruiting and what a commitment means to Illinois, rather than just simply acknowledging that it happened.
Valerie Wells
Education and family reporter
Reporter Analisa Trofimuk and I plan to do the story on whether Decatur school district is top-heavy with administration, not just in the number of people, but in what they pay them, as compared to similar districts.
Millikin University has a lot more female students than male, and that's apparently a trend in higher education nationally. Yet it's not that the trades are pulling all the guys, because the trades are also actively recruiting both men and women to come to them for post-secondary training. Where are all the guys? 
---
Herald & Review priorities for 2020
Expand the audience 
Mission: Make memorable journalism ​
Leverage video and interactive
Outreach, outreach, outreach
Continue refining across SBU newsrooms
Keep pushing on sports growth
Continue focus on audience channels
Defend the brand​
It's about the journalism
Fight like hell​ 
---
Help us with our mission 
Watchdog journalism is important to the Herald & Review. Help us investigate. Your name and contact information is not required. Any information submitted to us will be confirmed. 
---
Become a member
Support local journalism by subscribing today. If you read us, you can help secure the future of our local reporting. Make a difference.  
---
Watchdog journalism by the Herald & Review
Watchdog journalism by the Herald & Review
Herald & Review reporters cover the community. And we need your help.
Get local news delivered to your inbox!
Subscribe to our Daily Headlines newsletter.