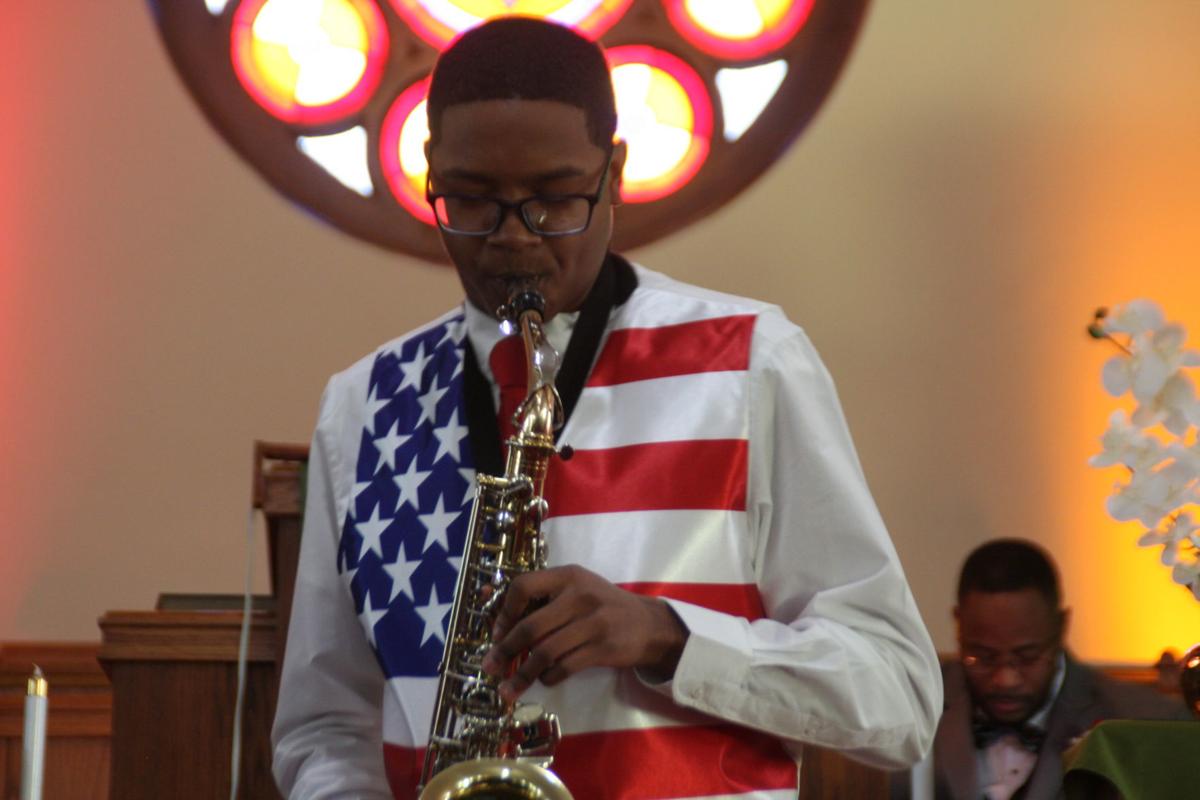 DECATUR — With joyous music, thunderous singing and standing ovations, the guests and congregation of Trinity CME Church celebrated its 76th annual Patriotic Musical Tea Sunday afternoon.
More than 200 people packed the little church on South Webster Street in Decatur in a salute to veterans and the red, white and blue of patriotism that dates back to 1943 and the Second World War.
Fifth Air Force veteran Paul R. Jelks, 91, is one of a increasingly small minority of veterans still around to recall their service from that era. He reported for duty in 1946, shortly after the largest and most bloody conflict in human history had drawn to a close. As people lining the pews got ready to sing and applaud all around him, Jelks said he felt veterans now lived in a society that recognized their contribution to their nation.
"I believe people are more understanding and more educated about these things then they once was," he said. "People realize what it was all about."
No veterans have noticed the change in attitude more sharply that soldiers whose service came at the time of the Vietnam War. From being despised in some quarters to now honored for their pain and sacrifice in answering their country's call, the life of the Vietnam vet has undergone a strange, and welcome, sea change.
"If it wasn't for the veterans' service there would be a lot of freedoms, a lot of opportunities, we have now that we otherwise would not have," said Hildred Tyus, 79, who served in the Army in the Vietnam era. "Yeah, I think it's true, people respect veterans more than they used to."
There was no doubting any of that at Trinity CME, where a packed program of music, singing and dance — featuring several guest performers and choirs — lasted several hours. Guests and congregation then adjourned downstairs where a basement events room was decorated in red, white and blue and laid out with an assortment of finger foods, desserts and refreshments.
The Rev. James C. Hendricks Sr., the church pastor, said the power of memory is to help shape the future by paying tribute to those who made that future possible, and secure. "So sure, it is important to remember our veterans," he added. "Their shoulders are the ones we're standing on today."
Contact Tony Reid at (217) 421-7977. Follow him on Twitter: @TonyJReid
Get local news delivered to your inbox!
Subscribe to our Daily Headlines newsletter.