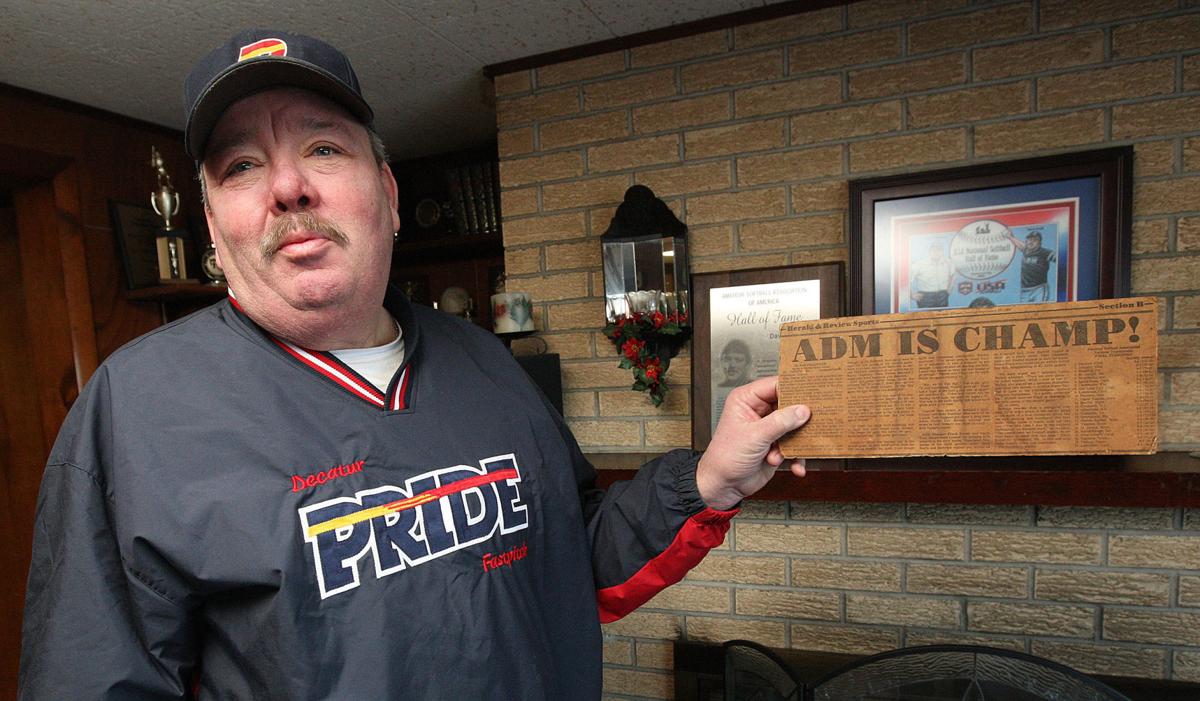 DECATUR — Back in June, David Scott was recalling a game he pitched more than 35 years ago for the Decatur ADM men's fastpitch softball team.
That's a long time and through nearly four decades, the details can become fuzzy.
But never for David. Never when peering back and moving pitch by pitch through the recollection of who he faced and how he went about his pitch sequence when a big game was on the line.
David Scott never forgot the details.
"The key pitch was a drop ball on 2-2," he said. "It caught the corner but the ump missed it. Could have cost us the game. But I came back and got him on a rise ball, up and out of the strike zone."
I hadn't talked softball with David Scott for a long time but I was instantly reminded how much the game meant to him and how at ease he was sorting through the photo album in his mind.
Now it's our turn to sift through the memories with news that Scott, at age 62, died Wednesday night at his home in Decatur.
It's almost impossible to summarize in a single paragraph who David Scott was and what he meant to Decatur during the glory days of men's fastpitch softball. Suffice to say that at one time he was the heartbeat of a group that became the center of the softball universe. He led the Decatur ADM team to the city's first Amateur Softball Association national championship in 1981, sparking a run that would bring Decatur four ASA titles, two International Softball Congress world championships and eight second place finishes.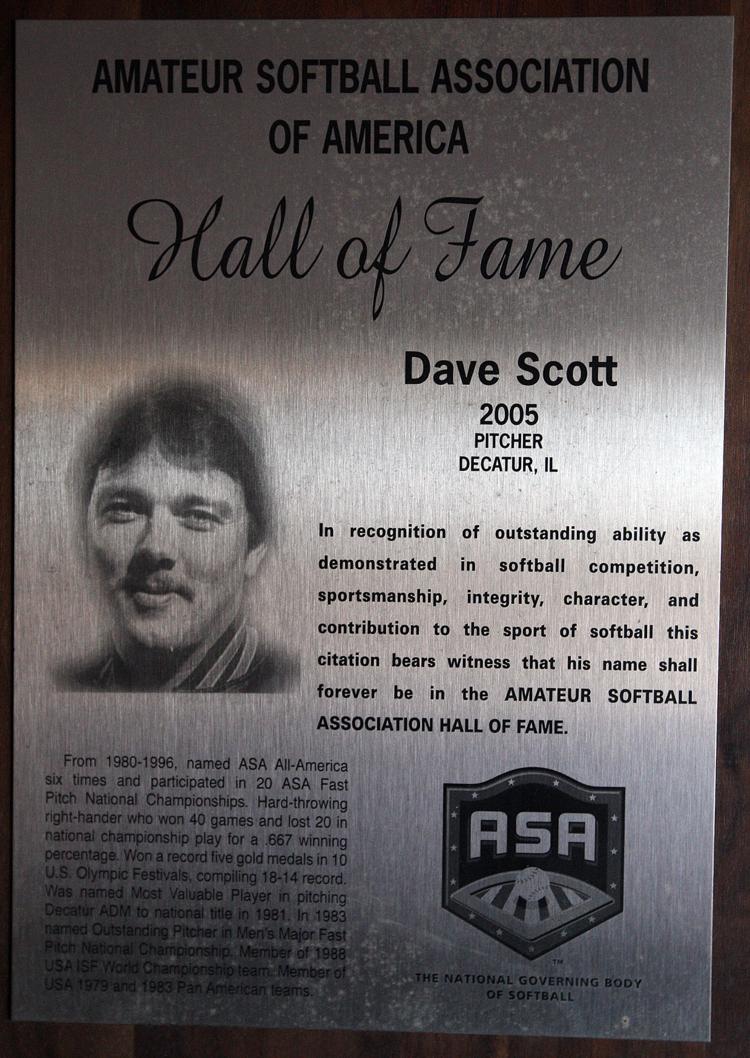 And if pressured to make a list of the biggest personalities that have graced Decatur's sports scene in the last 50 years, David Scott would have to be high on the first page. His persona was immense, recognized worldwide in the sport. Then. Now. Always.
Scooter was something special.
When he was inducted into the ASA's National Hall of Fame in 2005, his biography says he won 595 games pitching for Decatur (ADM and the Pride) and that among other honors, he was named the U.S. Olympic Sportsman of the Year in 1982. I know that to be true because I wrote the cover story about him in the organization's magazine that year. It was a huge honor.
A native of Williamsport, Pennsylvania, he pitched in 11 U.S. Olympic Festivals and helped pitch the United States to the 1988 International Softball Federation championship.
That said, David Scott himself would tell you he was involved in some of the most gut-wrenching, haunting losses that an elite pitcher could ever endure.
That will always be a part of David Scott's legacy, and it was always a question I was tempted to ask him but never did: Was he more uplifted by the incredible achievements he had accomplished? Or was he more haunted by the brushes with glory that slipped through his fingers?
I do know he was immensely proud of the former. Winning the ASA national title in 1981 in St. Joseph, Missouri, then teaming with fellow pitcher Brent Stevenson to win the International Softball Congress world championship in 1984 in his home state at Allentown, Pennsylvania, stamped him as one of the sport's superstars.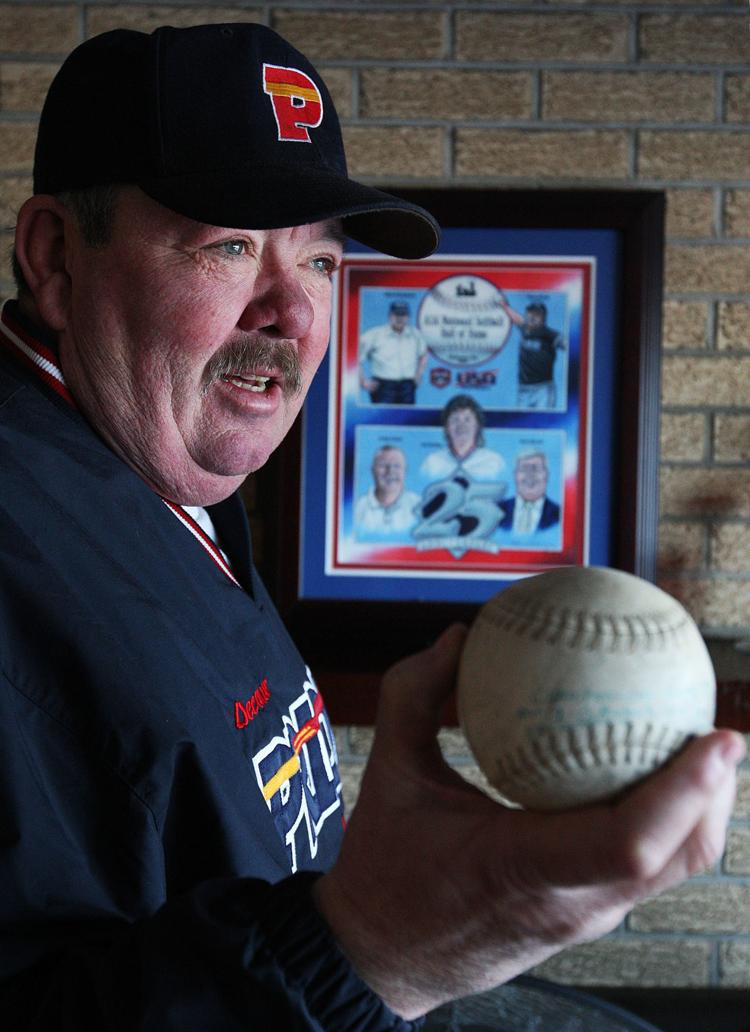 But the 1983 ASA title game, the one that played out before a crowd of more than 7,000 fans at Borg-Warner Field in Decatur, nearly gutted him. Decatur lost the decisive game to the Franklin (Connecticut) Cardinals and going pitch-by-pitch through that game was an exercise in agony for him.
So was the U.S. Olympic Festival gold medal game in Houston in 1985, which Scotty seemed to have wrapped up until a late collapse took it from him and left him in a state of shock.
What I remember has less to do with the accomplishments than the man who made them.
David Scott was the most approachable big-time athlete I've ever known. He was wonderful to fans, young and old, and would give kids autographs, balls and encouragement. He always had time to teach a young boy or girl the fundamentals of pitching.
He was a kind of pied piper, sought out by other players, coaches and umpires, one of the first to arrive at the beer tent and one of the last to leave. He knew everyone by name and generally knew the names of their wives and children. In the sport of softball he was beloved.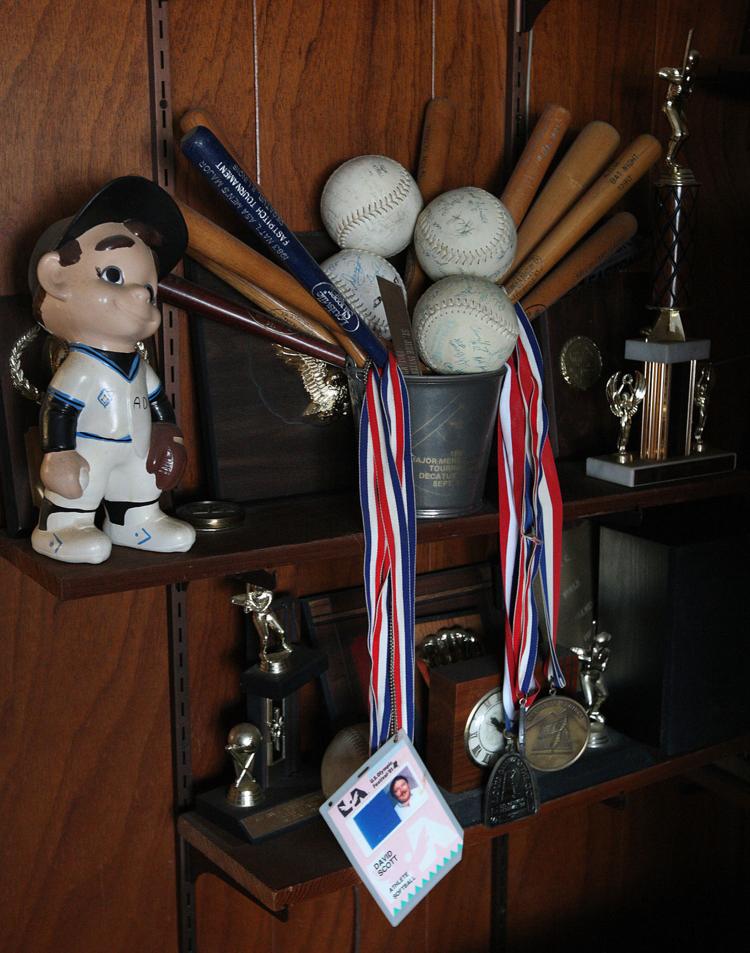 There has always been a temptation to turn amateur psychologist when sizing up David Scott, wondering what made him tick and what made him tock. I'll resist the notion.
Instead I'll grieve with the rest of the closely knit fastpitch softball world. This news will resonate from coast to coast in America and throughout the softball strongholds of Canada and New Zealand.
We've lost a good soul whose talent was surpassed by the size of his personality.
Get local news delivered to your inbox!
Subscribe to our Daily Headlines newsletter.