While the six-month program is funded by the U.S. Department of Labor, Homework Hangout relies on other community funds to help pay for other needs that may not be covered by federal grants. This Labor Day, some extra help will come in the form of $1,000 from the We Are One Community Fund. 
Erik Grebner, executive director of Homework Hangout, said the grant money most likely would be used to purchase supplies and books for the pre-apprenticeship program, and also to provide breakfast for the agency's students. 
"We're working with disadvantaged youth and low-income individuals," Grebner said. "Some of them don't have a stable environment at home, and breakfast helps focus them. Because we don't know, last night's meal might not have been there for them last night."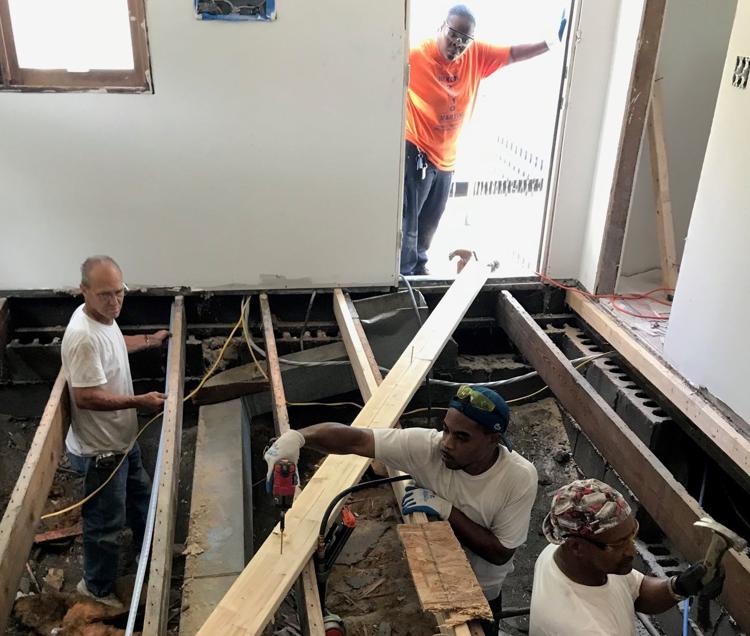 We Are One Community will distribute all of its grants during a presentation at 1 p.m. today (Sept. 3) under Fairview Park's grand pavilion. It will take place during the annual picnic following the Labor Day parade, which runs through downtown Decatur starting at 10 a.m. 
In addition to Homework Hangout, other organizations that will receive grants from the fund include the Good Samaritan Inn, Big Brothers Big Sisters, Decatur Power Tumblers, Meals on Wheels and Webster-Cantrell Hall. 
We Are One Community said this year's grant total of $20,600 is a 24 percent increase from last year's total of $16,500.
Amy Rueff, the fund's chairwoman, said all of Decatur's 32 unions contribute to the fund. Some do so through payroll deductions, which she said is "where a lot of the donations come from."
Rueff said the fund also receives interest from The Community Foundation of Macon County, which grants $2.5 million each year to community organizations and causes. Most of the interest that We Are One Communtiy receives each year is reinvested in the foundation, she said, which grows the amount of interest that the fund receives each year. 
Rueff said a volunteer board meets each year to determine which agencies will be awarded grants, and seeing the results of what many of the agencies have been able to do with the grants tends to inspire the fund to donate to the same agencies again. 
One example of a repeat grant recipient is the Decatur Family YMCA. Matt Whitehead said the grants it has received from We Are One Community go toward financial aid for the YMCA's youth programs.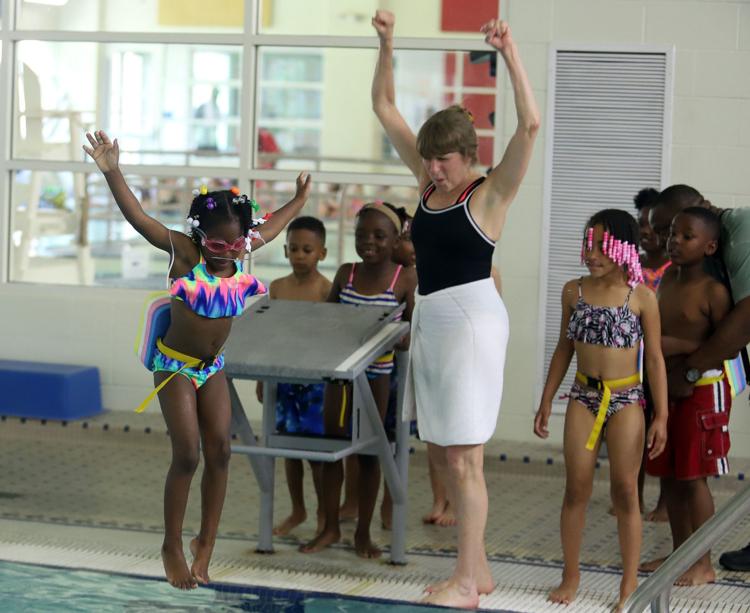 "We don't ever want anybody to not participate in a program because they can't afford it," said Whitehead, CEO of the Decatur Family YMCA. 
Among the YMCA programs that applicants can receive scholarships for include its Camp Sokkia summer day camp, after-school programs, pre-school and swimming lessons.
Whitehead said the $2,000 it will receive from the fund is "a good size gift" that could pay for hundreds of children's swim lessons or put a kid through the after-school program for an entire year. 
"Every donation that we get allows us to do that," Whitehead said of the YMCA's financial aid program. "... The unions over the years have been great supporters of us through their financial contributions."
Old King's Orchard Community Center, 815 N. Church St., will receive $3,500 from We Are One Community. 
Board President Alida Graham said the organization will use the money to help provide programming for inner-city children, as well as its efforts to reduce violence in the city through "peace building" — which involves providing a safe place for people to talk and build relationships as opposed to settling conflicts through fighting. 
"The donations from We Are One Community are huge for us," Graham said. "We're small and independent, so $3,500 is a big deal ... We've been very fortunate to receive grants from them for several years."
"The kids still really love (the playground)," Graham said. "It's a great asset for the neighborhood and the community."
The We Are One Community fund is an example of how union families work to give back to Decatur each year, Rueff said. Since the fund was created in  2011, she said, it has continued to grow. 
Rueff said that one day, she hopes to see the fund give away $50,000 to local charities and agencies. She said that may take another 10 or 15 years, but it's been exciting to watch We Are One Community expand its reach. 
"It's a really great program that gives back to the community," Rueff said. "If we had more to give, we'd love to give it away. It's so much fun, and everybody agrees with that."