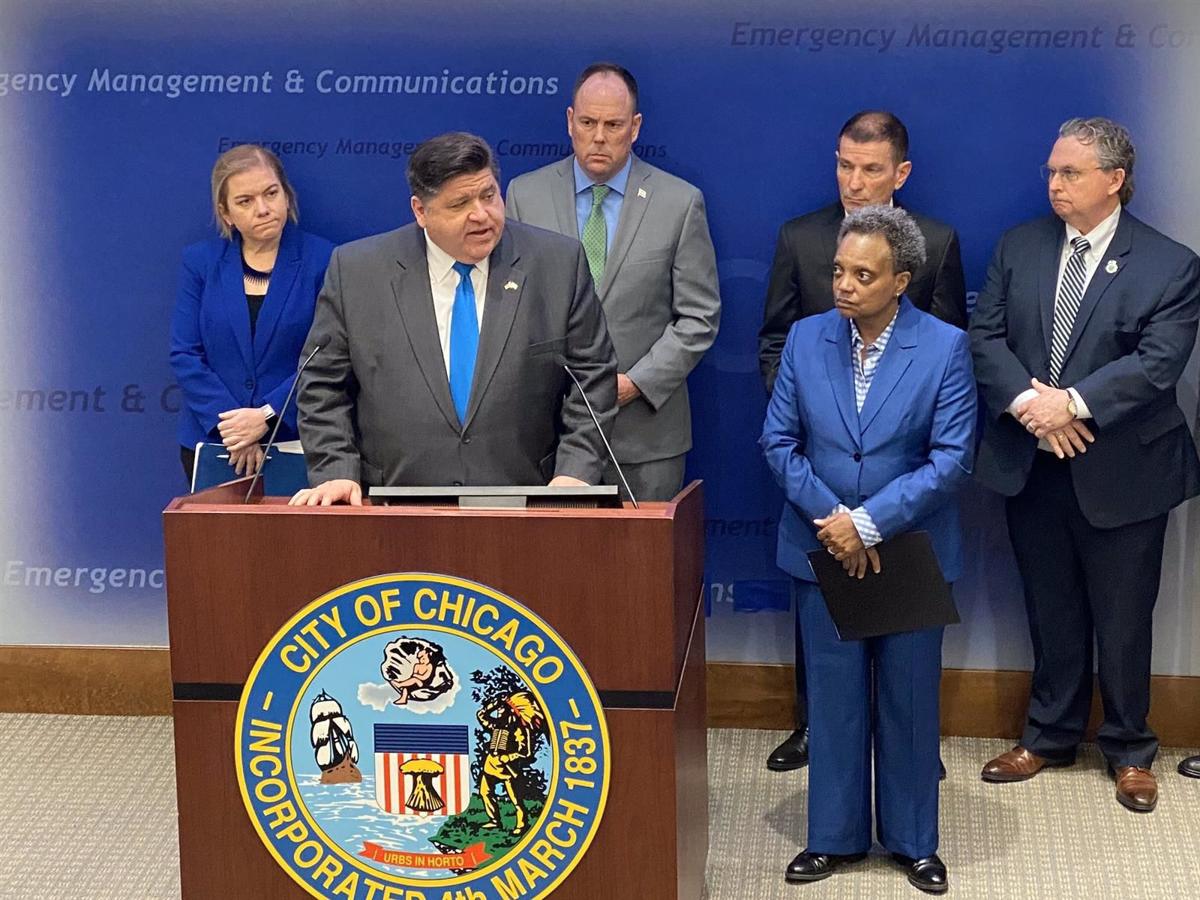 The number of coronavirus cases in Illinois stands at 25. Here's what happened Wednesday in case you missed it: 
The new cases include the third outside of Cook County: a Lake County man in his 50s. The other five patients -- a woman in her 50s and four men, one in his 80s, two in their 70s and one in his 40s -- are all from Cook County, officials said.
Illinois Department of Public Health Director Dr. Ngozi Ezike said she was not able to provide additional details on the cases because the investigations are ongoing. All the patients are in isolation at home or in a hospital, she said.
"With these new cases, we are experiencing more spread in our community," Ezike said.
Chicago Mayor Lori Lightfoot canceled the city's massive St. Patrick's Day parades for this weekend because of fears the disease would spread through the dense crowds.
Tenants in Prudential Plaza and other buildings near Millennium Park in Chicago were told an employee at an unidentified company in the two-tower Prudential complex on Tuesday tested positive for COVID-19.
GENERAL ASSEMBLY CANCELS SESSIONS
Both houses of the Illinois General Assembly have canceled legislative sessions in Springfield next week because of the threat of the spread of the new coronavirus.
He announced that employees without substantial sick leave who must be absent from work for extended periods would be eligible for unemployment insurance under emergency rules his administration would file with lawmakers.
"We'll continue to work together to evaluate the situation and take additional steps as needed," said Pritzker hours after organizers announced that Chicago, like other cities around the world, had canceled this weekend's St. Patrick's Day celebration.
"There will no doubt be other unique challenges ahead as COVID-19 progresses in our state," he said.
---
---
ELECTIONS AND VOTING 
Concerns about coronavirus have contributed to a surge in vote-by-mail applications and the closure of polling ahead of the Tuesday election. 
Pritzker had previously said the governor's office was in discussion with election authorities about pushing back the deadline for vote-by-mail applications. But Illinois State Board of Elections spokesman Matt Dietrich said Wednesday the board is not aware of any local election authorities changing the deadline.
"The deadline is when it is to ensure that local election authorities can get ballots to voters in time for an election day postmark," Dietrich said in an email. "Extending the deadline would mean risking that voters would not receive their ballots in time."
IMPACT ON UNIVERSITIES 
In an e-mail to about 90,000 students at its campuses in Chicago, Champaign and Springfield, University of Illinois officials said classes will be remote by the time students return from spring break, which runs Saturday through March 22. The campuses, including dining halls and residences, will remain open.
Illinois State President Larry Dietz extended spring break to March 23 and classes will be conducted online at least through April 12. The university is closing dormitories and other housing immediately and students have been advised to return home.
"I understand that these actions will create serious challenges for students, faculty, staff members, and the greater community that utilizes Illinois State," Dietz wrote in a message to students and faculty. "But this pandemic has created unprecedented circumstances making these actions prudent and necessary."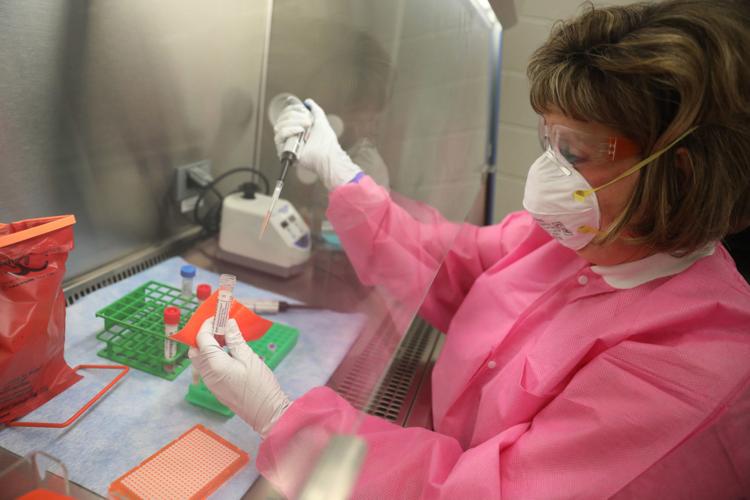 OTHER AREAS 
Amtrak told employees Wednesday it will "significantly" reduce service and offer an unpaid voluntary leave program as bookings on the national railroad drop 50% in the wake of the growing coronavirus outbreak.
Former Vice President Joe Biden and Vermont Sen. Bernie Sanders both canceled campaign rallies planned for Illinois amid ongoing concerns about the spread of coronavirus in the state.
Pritzker said Wednesday that he has also begun discussions with Major League Baseball and its Chicago franchise owners as the league's opening day, March 26, is the earliest ever. All 30 teams are scheduled to play that day, but athletic contests in Europe have been significantly altered by the coronavirus, forcing soccer and other teams to compete in empty arenas.
The Chicago Tribune and Associate Press contributed to this report. 
---
Collection: Coverage of coronavirus in Illinois 
Collection: Coverage of coronavirus in Illinois
Concerned about COVID-19?
Sign up now to get the most recent coronavirus headlines and other important local and national news sent to your email inbox daily.