WARRENSBURG — It's been said that some things in life are bigger than sports, and on Saturday, two of Warrensburg-Latham's youth basketball teams took that adage to heart by supporting a pair of their biggest fans. 
The school's fourth- and fifth-grade teams played a double-header against Taylorville that afternoon, but the games also served as a fundraiser called "Cardinals Crushing Cancer," referencing the team's mascot. Warrensburg players wore pink jerseys, and sold special wristbands and raffle tickets at the games and in the days before. 
All of the proceeds were donated to Jim and Cathy Stalker, a local couple that fifth-grade team coach Brian Hickey said can be seen at just about every Warrensburg game.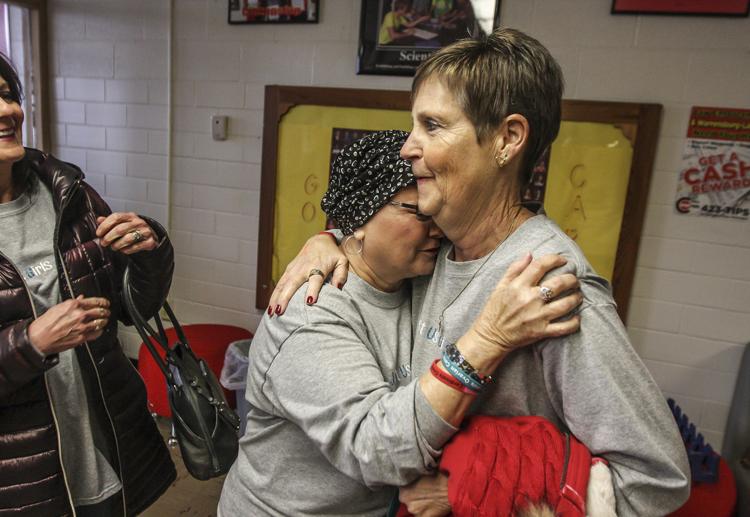 "They don't miss games on the weekend, and they're always helping us raise money for the team," said Hickey, who organized the benefit. "We just thought this would be a nice thing to do for two really nice people."
In 2017, both Jim and Cathy Stalker were diagnosed with cancer within months of each other — he with colon cancer and she with ovarian cancer.
Jim Stalker said he's cancer-free after having a portion of his colon removed and after undergoing three rounds of chemotherapy. Cathy Stalker is receiving chemotherapy, and is scheduled to have two tumors removed in February at St. Louis' Barnes-Jewish Hospital.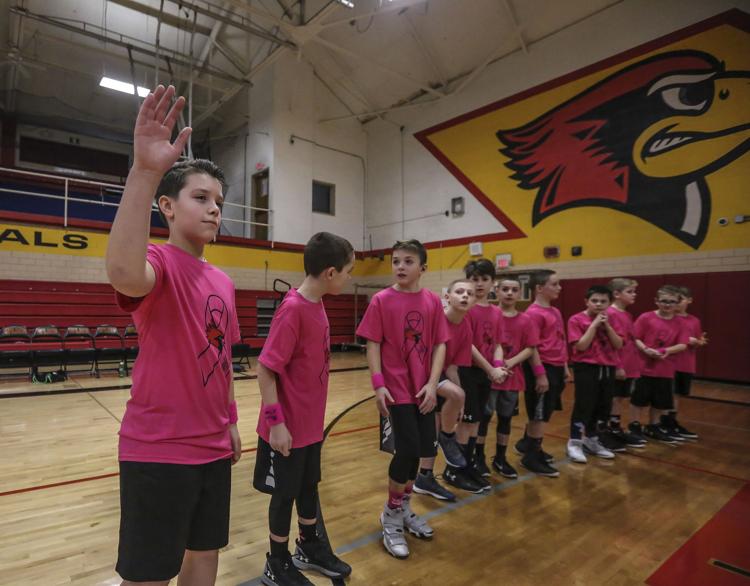 To help the Stalkers with their current and future medical costs, Hickey said he pitched the idea for the benefit to the team and they started spreading the word around the community. It didn't take long for people to get involved, and the benefit raised a total of $2,200 Saturday afternoon. 
"This was all fantastic. It's great to have such great friends," said Jim Stalker, 74. "That's the important thing."
From the moment the Stalkers walked into the Warrensburg-Latham Middle School gym, they were showered with love and affection from every angle. Many wore the wristbands they purchased for the benefit, which read "Stalkers — Rise Up," while some of Cathy Stalkers' close friends donned gray shirts that said "Cathy Strong" on the back.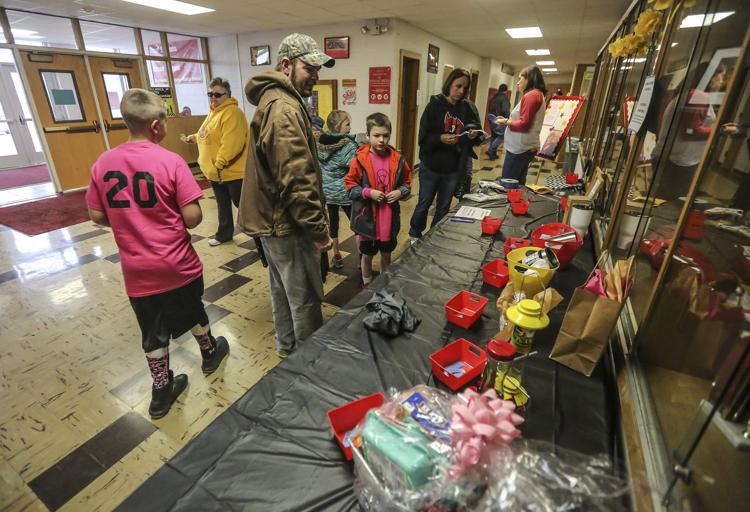 Tracy Plummer, Cathy's daughter and Jim's step-daughter, said it's not surprising that so many were willing to support her parents, as they've spent many years supporting the Warrensburg school district and the community. 
"They're almost embarrassed by the attention," she said, donning her "Cathy Strong" shirt. "I don't think they realize how much they've affected the community here, and this just proves it."
In addition to benefiting the Stalkers, Hickey said the "Cardinals Crushing Cancer" event was also a way for the Warrensburg players to pay tribute to their loved ones who are either battling or have died of cancer.
With their "Rise Up" bracelets on one wrist, the players wore pink sweatbands with the name of a family member they wanted to honor on the other.
Fifth grade players Kaiden Gardner and Brayden Hickey, and fourth grader Nathan Southern said the opportunity to pay tribute to a loved one meant a lot to them. "I'll always remember him," said 10-year-old Nathan, who played with his grandfather in mind.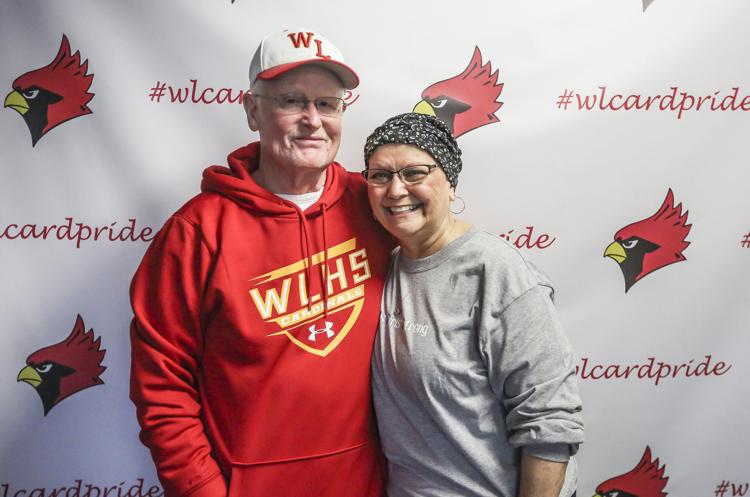 Evan Gottman had "Gram" written on his wristband, for his grandmother, Cathy Stalker. She and Jim Stalker have cheered on all of their children and grandchildren during their times as Cardinals, and the long-standing tradition continues with 11-year-old Evan.
"I thought it was very cool," Evan said of the benefit. "Because my grandparents liked it, and I thought it would be cool to play basketball for them."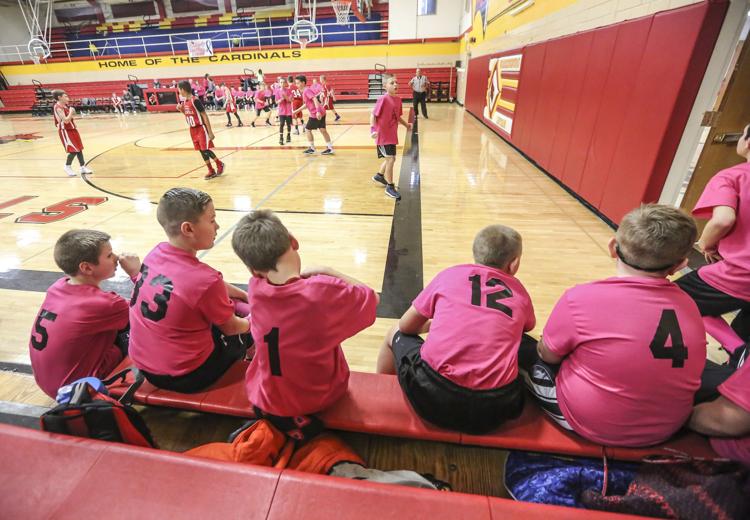 Cathy Stalker, 64, said she was "overwhelmed" by how kind and loving the community has been in the months after she and Jim's diagnoses. As she looks toward her procedure in February, Cathy said "it's going to work out," and that Saturday's benefit was a humbling experience. 
"It means everything to me," she said. "I just can't say thank you enough for everybody's support."