DECATUR — The home of Valerie Bush and her two children has been broken into twice.
A couple of days ago, the family wasn't home when their alarm went off and Bush was notified by phone. It turns out that neighborhood fireworks vibrated the window and set it off, but a Decatur police officer not only made sure everything was secure, Bush said, he came by later to check on them again.
"He didn't have to do that," she said. "We've got to be out here to support them. They're community members and that's what's important to me, to support our community."
Back the Blue, a rally held at Mound Road and U.S. 51 on Saturday, was a Facebook event that asked those attending to bring signs in support of law enforcement and wear red, white and especially blue. People were asked to avoid any controversial messages on their signs or clothing and just stick to support of the police — and they did. Signs read "We (heart) DPD" and "Back the Blue."
Jamie Snoke helped organize the event and the idea came about from another Facebook post, where someone said, "Why can't we come together to support our officers?"
"And I said, yeah, let's do it," Snoke said. "I'm in. It just kind of grew from there. It wasn't my idea, but I was on board with this."
The phrase "Back the Blue" has been around for years, she said.
Snoke said the group asked Chief Jim Getz to allow officers, if they weren't busy, to drive by to see the rally, and several did, turning on lights and sirens briefly and waving. Most people in cars that went by honked and waved.
The event came as law enforcement across the country have been under additional scrutiny in the wake of George Floyd's killing in Minneapolis police custody, which has sparked calls nationally for reform and funding changes. 
Doug Dukeman on Saturday brought a "thin blue line" flag that he bought in Branson, Missouri. The flag is black and white, with a blue line replacing one stripe.
"These are available online," he said. "I was part of the (police) auxiliary for 17 years and my Trailblazer has this same flag on both sides of my back windows. The thin blue line represents law enforcement and I thought, what a great time to bring this out."
"It's too hard to be a policeman nowadays," said Tim Wortman, who attended with his wife, Becky. "They're trying to take the cops away and we've got to have police and law and order."
"You know, if a doctor gives the wrong prescription and it kills somebody, do we protest the doctors?" Becky Wortman said. "We can't judge all police by one police officer."
"And did you notice yesterday with the Bunn shooting, they didn't call counselors, they called police," Tim Wortman added, referring to the workplace shooting at Bunn-o-Matic in Springfield on Friday. Michael L. Collins fatally shot himself Friday after shooting and killing two co-workers and critically wounding a third.
Cindy Griswold said the safety of the community depends on police officers and that they do more than just pursue criminals.
"People tend to think they're just there to catch the bad guys, but they're here to keep us safe and protect us, and we need that," she said.
Rep. Dan Caulkins and his wife, Jo, also attended.
"It's very important that we show support for our law enforcement and first responders," said Caulkins (R-Decatur). "They've taken a lot of abuse the last few weeks that they don't deserve. I don't think that discounts some of the issues that people in the community, African-American people in the community, have. I think everyone understands and knows that there are problems. We've highlighted those problems, but I think we've gone overboard in some places. Our police department here in Decatur is feeling a tremendous amount of pressure when they're out trying to do their jobs."
___________________________________________________________
Back the Blue 
PHOTOS: Back the Blue rally in Decatur
Back the Blue 1 06.27.20.JPG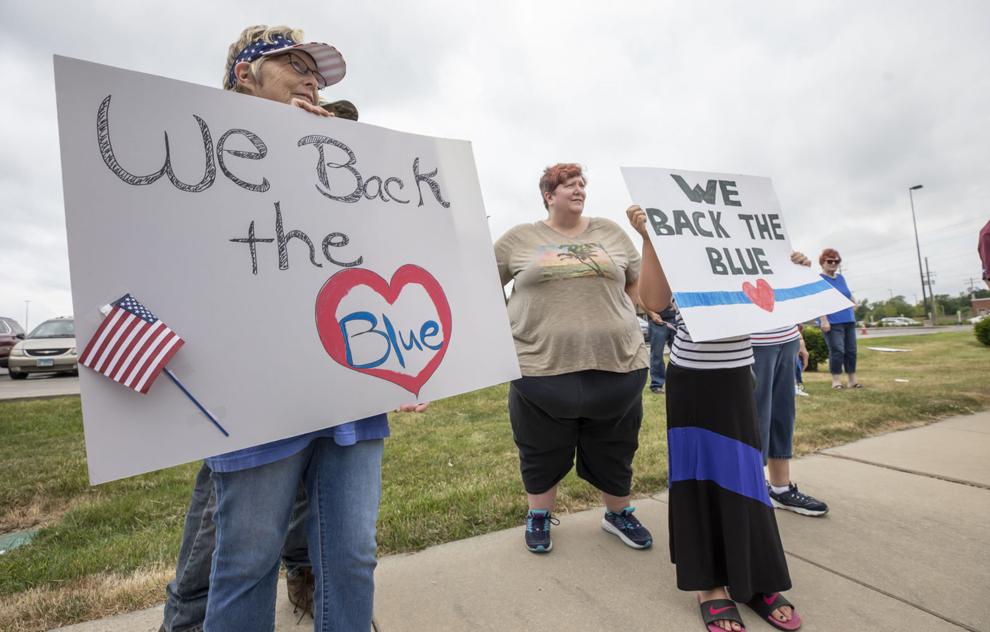 Back the Blue 2 06.27.20.JPG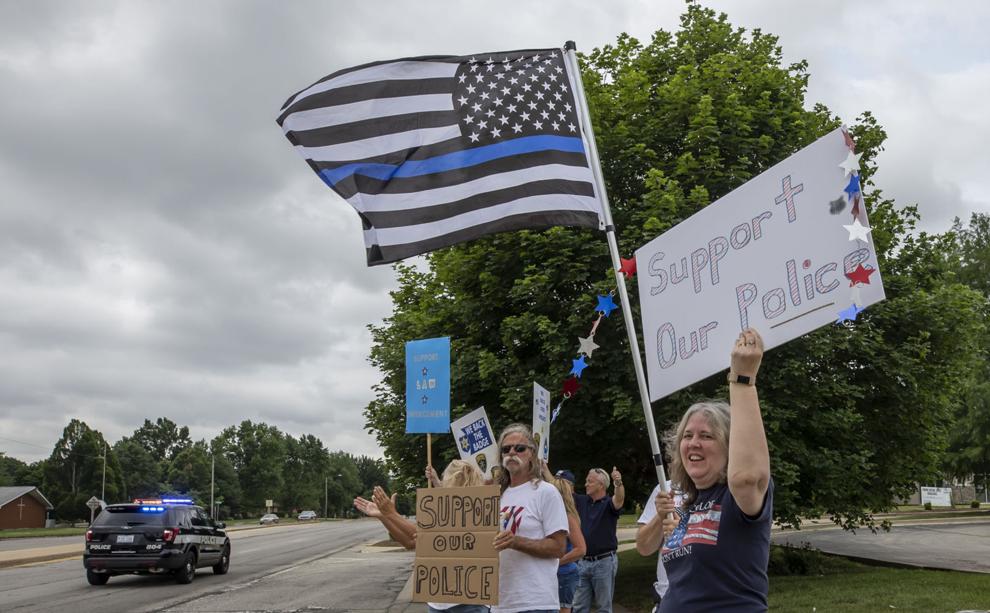 Back the Blue 3 06.27.20.JPG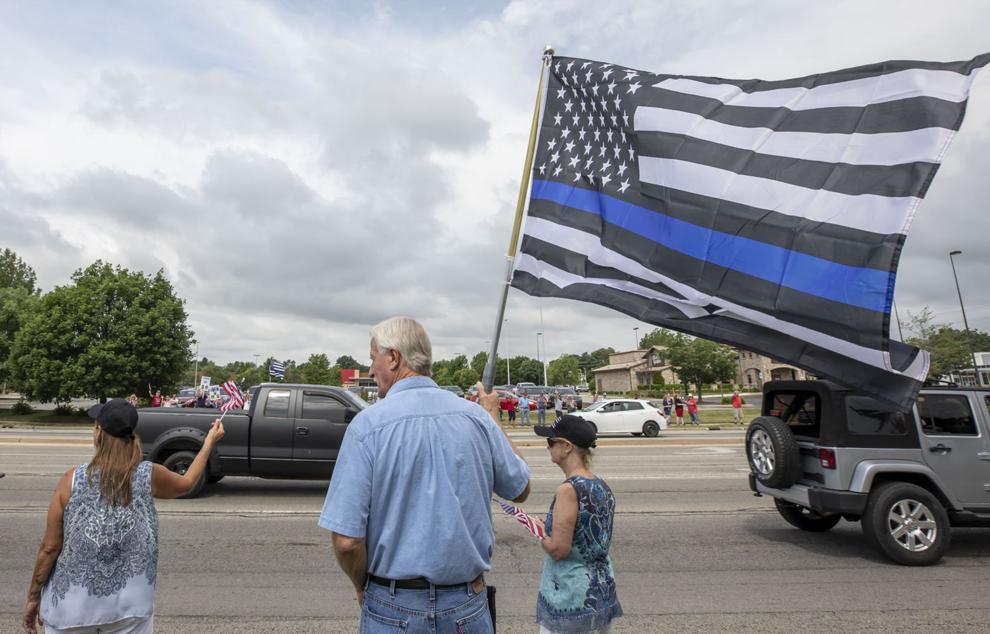 Back the Blue 4 06.27.20.JPG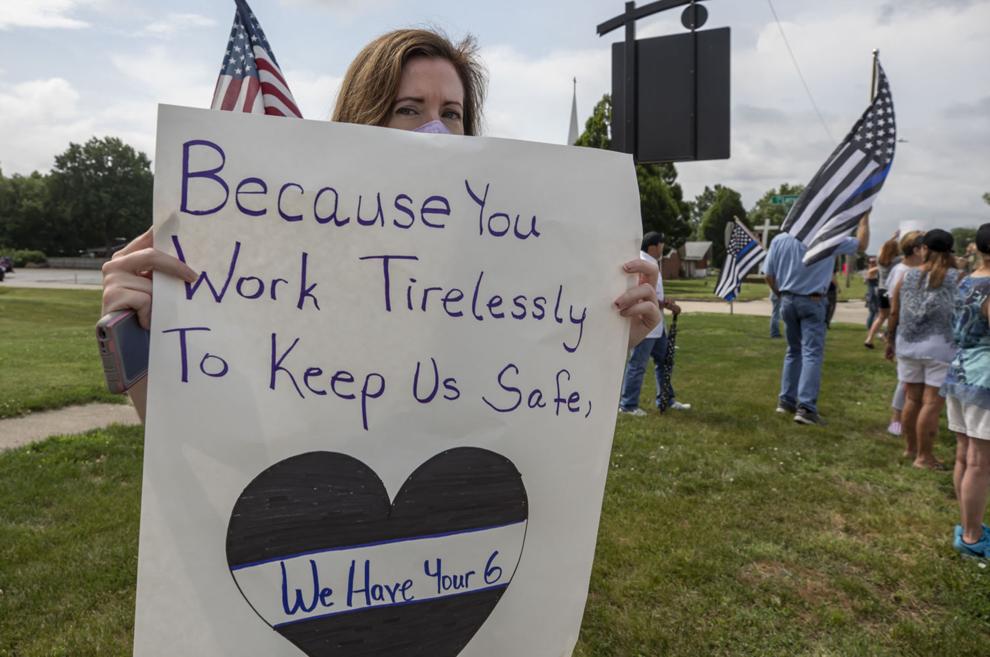 Back the Blue 5 06.27.20.JPG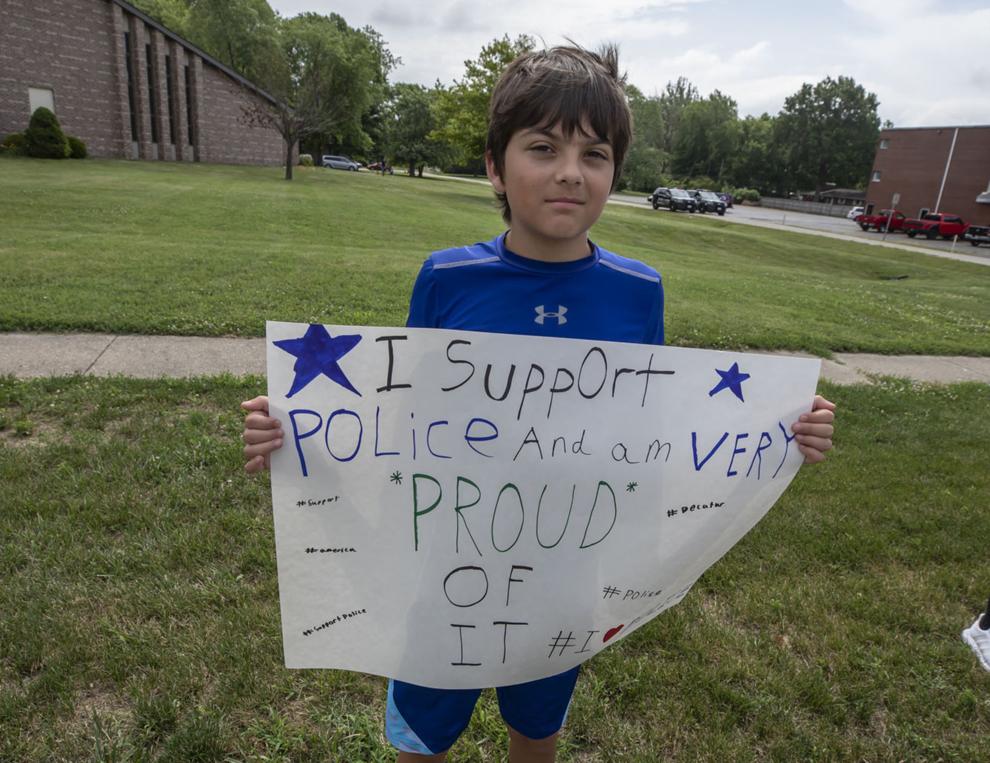 Back the Blue 6 06.27.20.JPG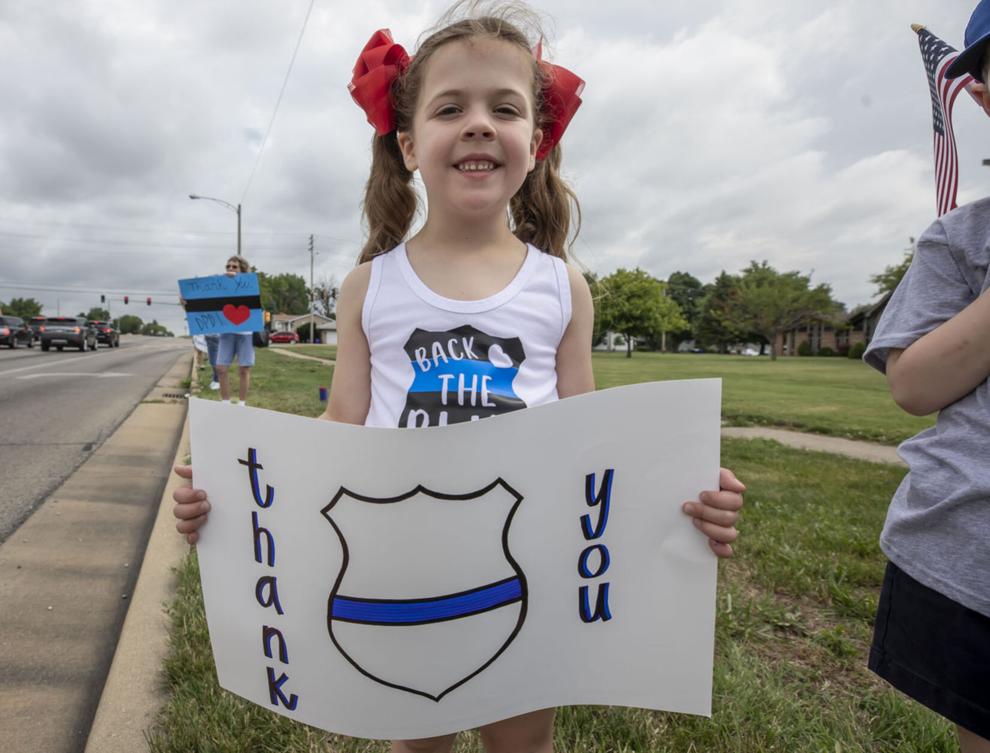 Back the Blue 7 06.27.20.JPG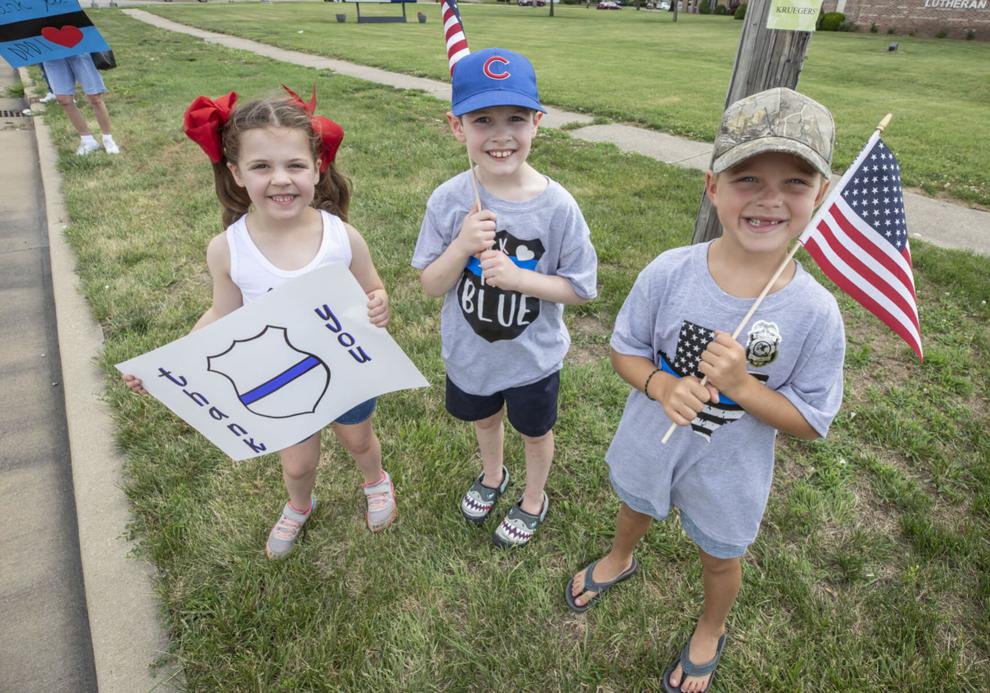 Back the Blue 8 06.27.20.JPG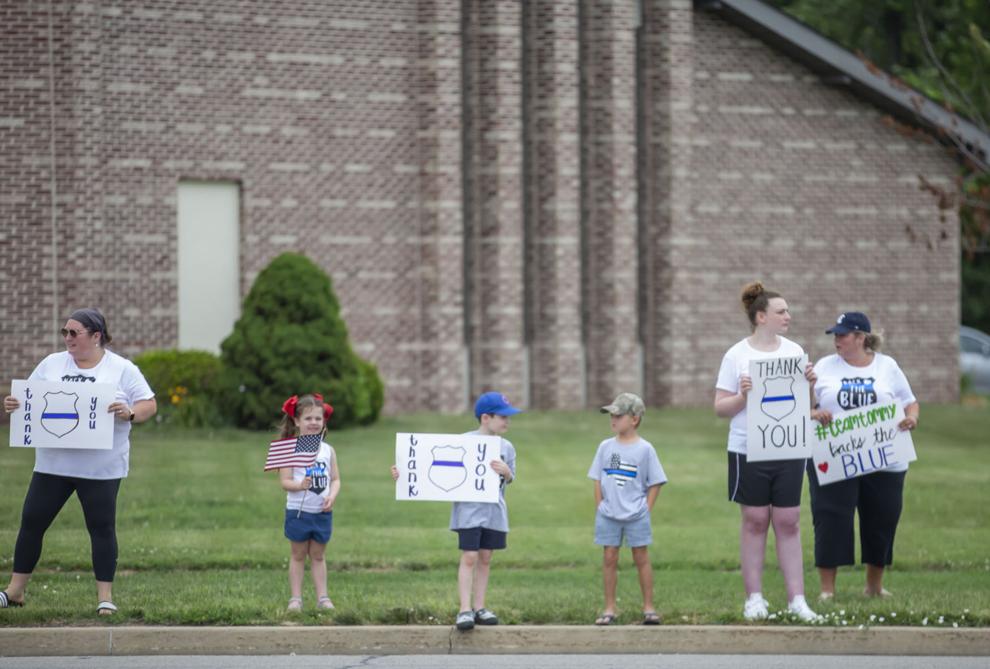 Back the Blue 9 06.27.20.JPG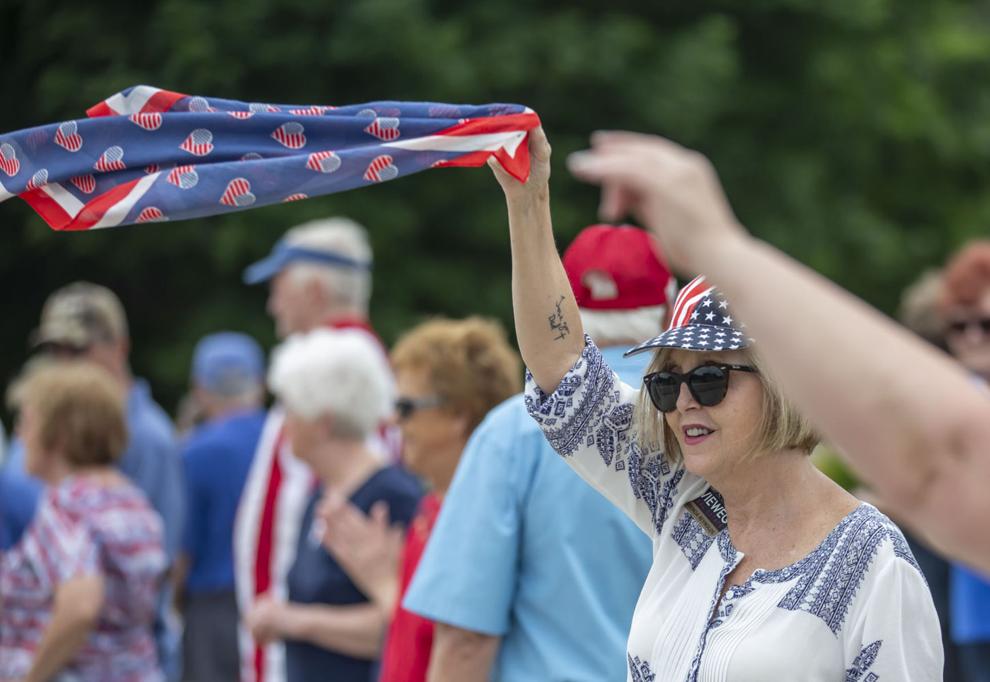 Back the Blue 10 06.27.20.JPG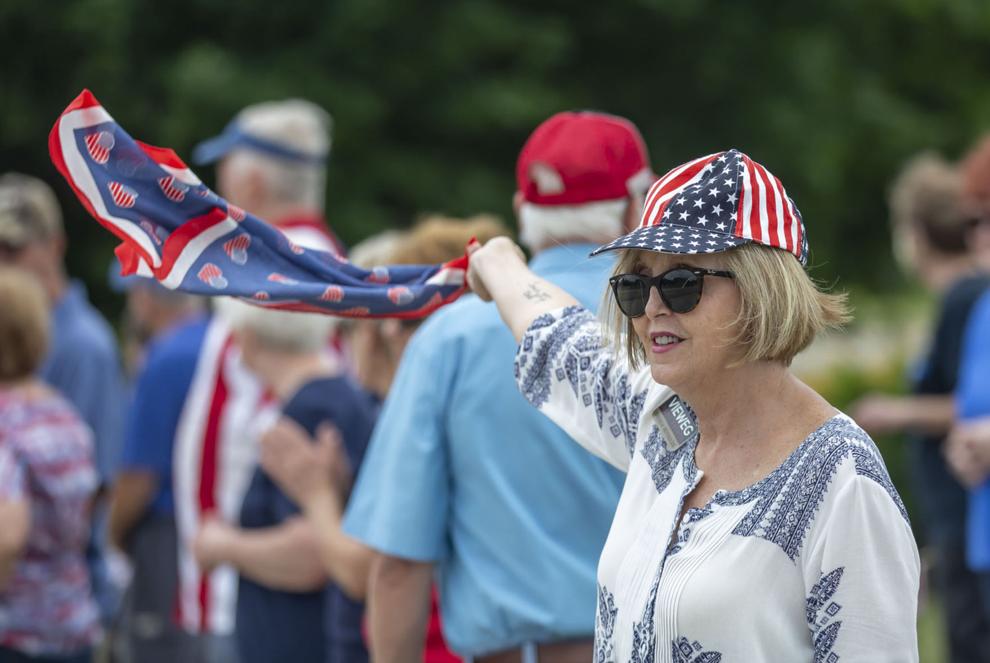 Back the Blue 11 06.27.20.JPG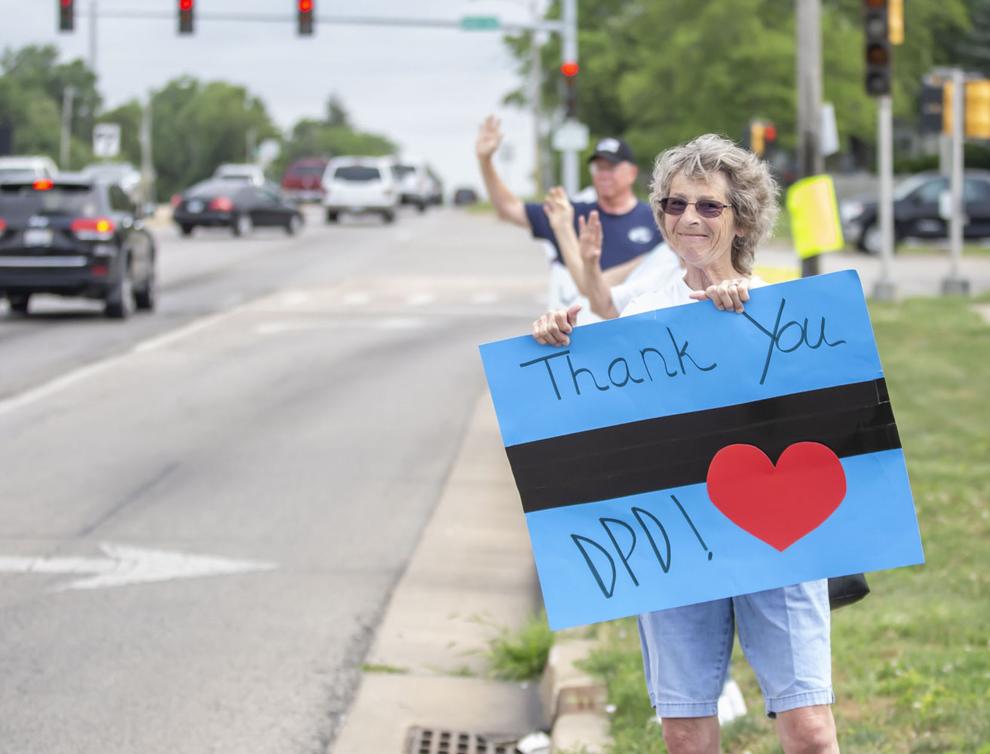 Back the Blue 12 06.27.20.JPG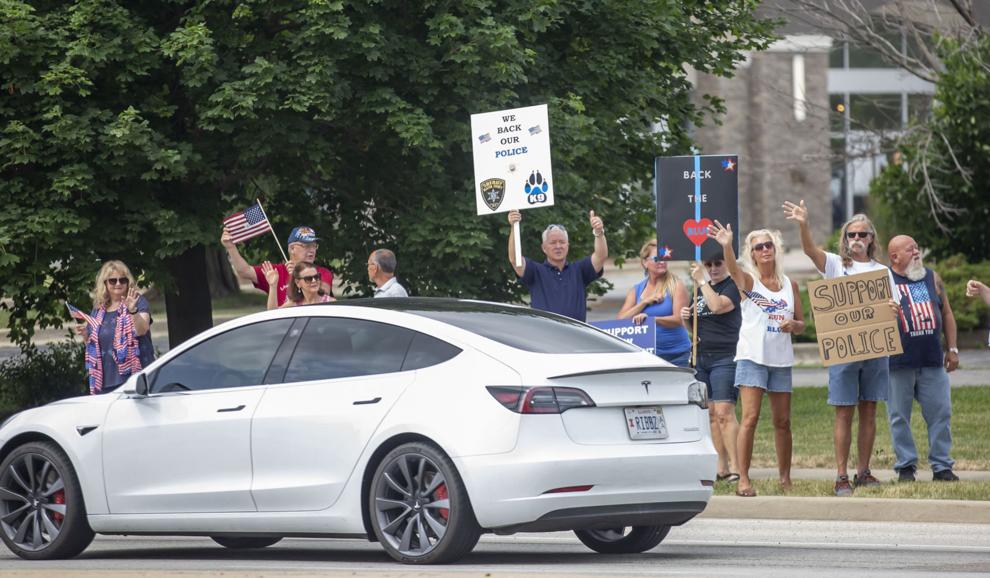 Back the Blue 13 06.27.20.JPG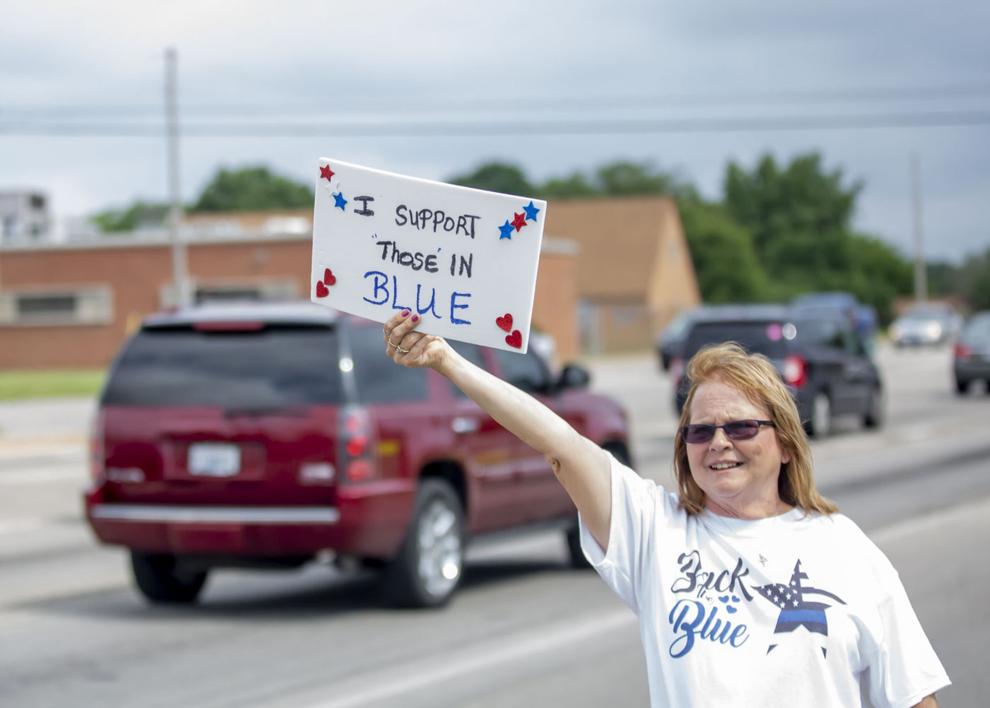 Back the Blue 14 06.27.20.JPG