DECATUR — Aidarrius Woods paused for a moment before answering the question of what his plans are after finishing high school. 
"To be a leader," he said. 
Woods, 17, is one of six young men who graduated from the Cultural Awareness program on Sunday at George A. Coates Park in Decatur.
Parents, friends and loved ones listened to a presentation from the young men about what they learned during the program, which exposes them to various resources and opportunities within the Decatur community.
Woods said he couldn't decide which trip during the week-long program was his favorite because he felt like he learned something new at each stop.
"You can be successful in life and it is never too late," he said. "You can move on with your life and you shouldn't let anything stop you from being great." 
The cultural awareness program is a component of Macon County Probation Services' Community Access program, which allows local agencies to work with at-risk youth during their probation.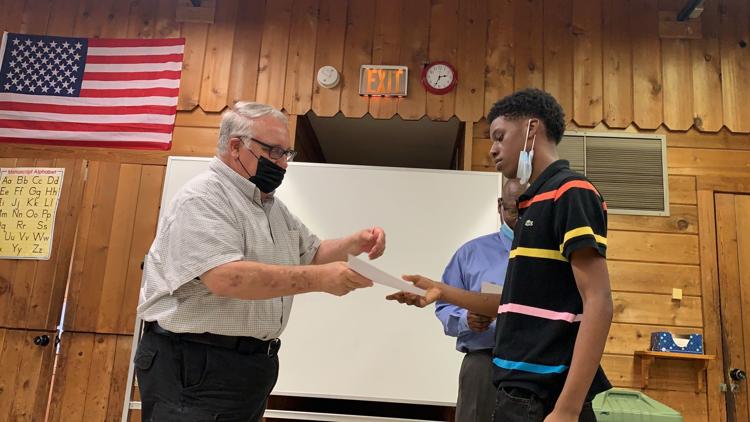 Wilkins encouraged the young men to broaden their interest of opportunities, even outside of what is available to them locally. 
"When you start peaking your interest in what is in our community, then you start thinking about what is outside of our community," Wilkins said. 
Decatur Assistant Superintendent Jeff Dase also spoke during the event, telling his story of how he, as a teenager, overcame abuse and run-ins with the police.
One of the trips during the week-long program included a visit with Decatur Police Chief Jim Getz. Jeanelle Norman, NAACP Decatur Branch president and one of the organizers of the program, has been working closely with Getz for the last five years to improve relations between law enforcement and the Black community. 
Dase told the young men about how, as a teenager, his high school would run "scared straight" programs as a way to "scare you into doing something with your life." 
"It really wasn't a good tactic because they always told Black males either you're going to be dead or you're going to end up in jail," said Dase.
He reminded the teens to not pay attention to statistics regarding Black men and to focus on their own paths going forward.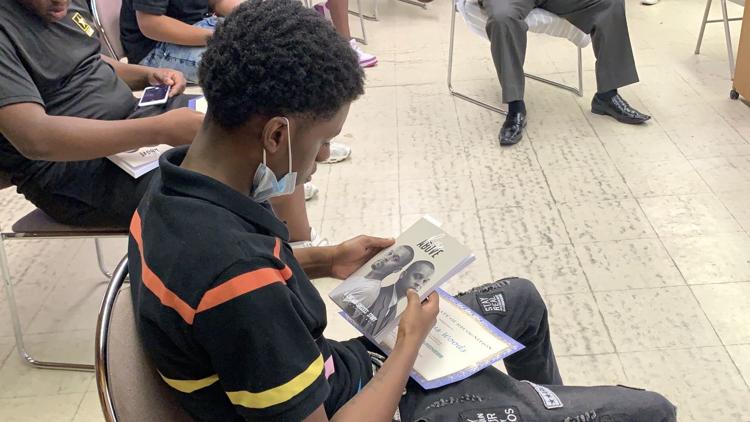 "A lot of time we have one foot in the hole but don't put the other one in there for you. We've got a lot of hope and you can do anything." 
12 photos from the Decatur area in the 1940s-1960s
Contact Analisa Trofimuk at (217) 421-7985. Follow her on Twitter: @AnalisaTro
Get local news delivered to your inbox!
Subscribe to our Daily Headlines newsletter.