DECATUR— There's no freedom without bravery.
James Collier, a U.S. Air Force veteran and retired Army National Guard and Army Reserve, expressed this to an audience of community members, community leaders and veteran organizations Monday at Fairview Park during a ceremony honoring and remembering the lives of fallen soldiers.
"We can take great pride in these heroes," Collier said about the men and women who risked dying for Americans' freedom during wartime.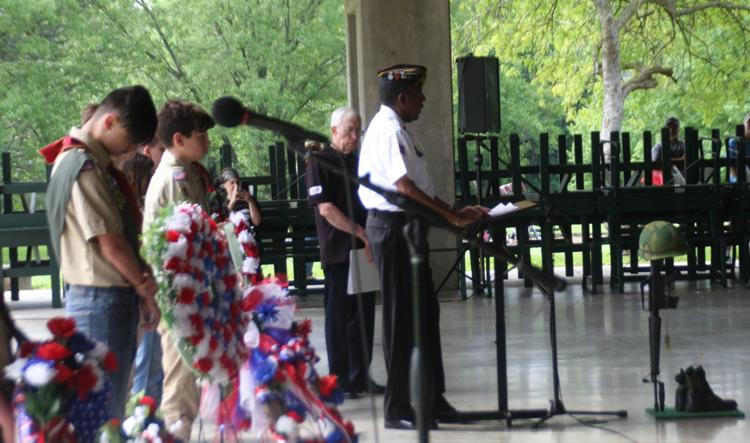 Memorial Day has been an American holiday since 1868. Community members on Monday continued the tradition, expressing their thanks for the lives of soldiers who died and honoring their sacrifice. 
Jesse O. Warfield, a member of the American Legion Post 1972 and a Vietnam War Veteran, said he is thankful and grateful for all of the soldiers who risked their lives in previous wars.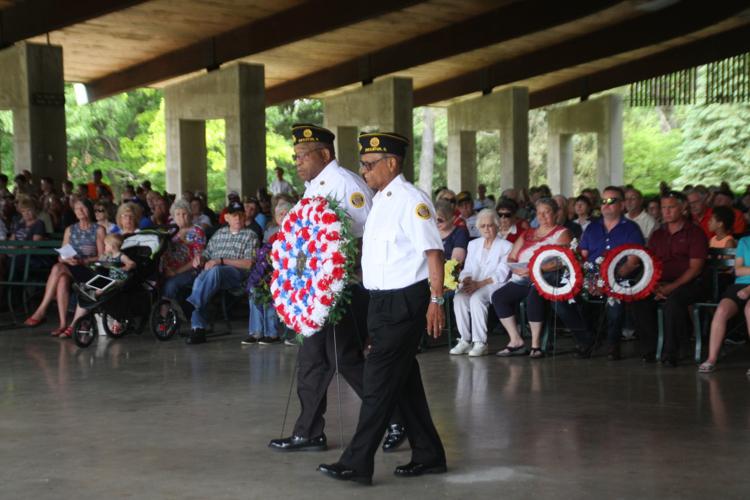 Scout Troop 202 led the Pledge of Allegiance and assisted with the memorial wreath placings by various groups.
You have free articles remaining.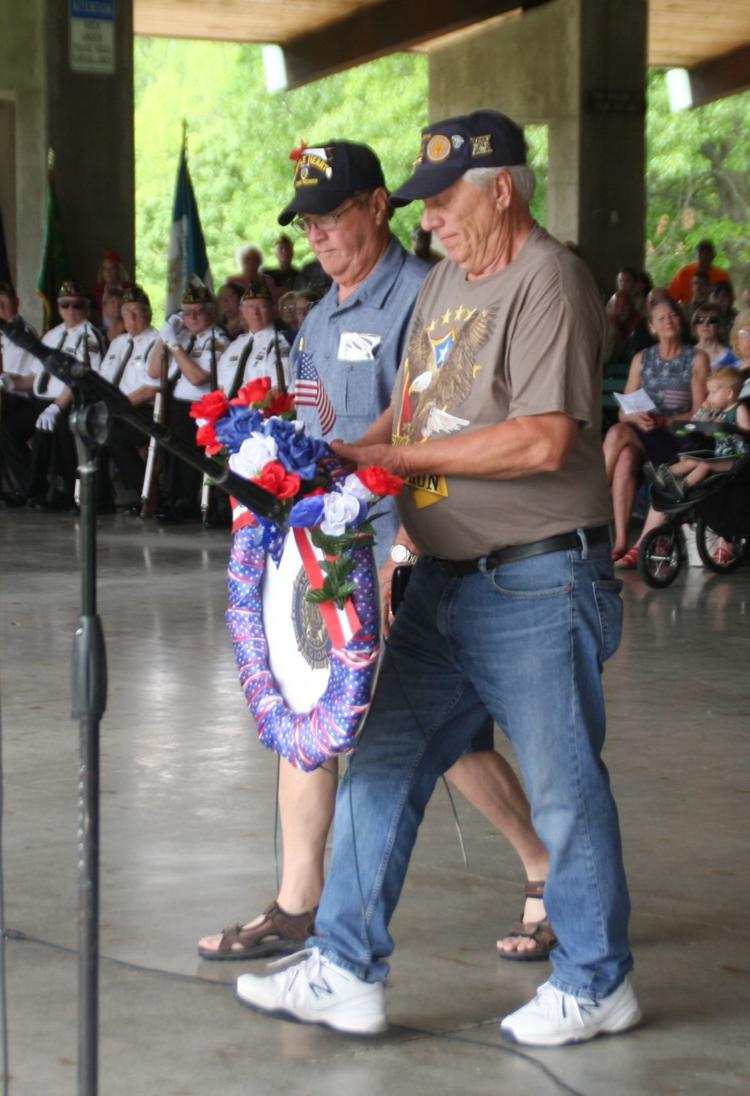 The Macon County Honor Guard concluded the ceremony with a firing detail and playing of Echo Taps.
"Generation after generation, our nation has been lucky enough to have serving members who continue to believe that freedom is worth fighting for, and if necessary, dying for," Collier said.
Some soldiers sacrificed everything and never returned home, he said. "We must ensure that the people of today and tomorrow, we understand the true cost of freedom." 
Collier encouraged the crowd to go beyond the tradition of celebrating Memorial Day and to work together every day making America the country for which those soldiers died.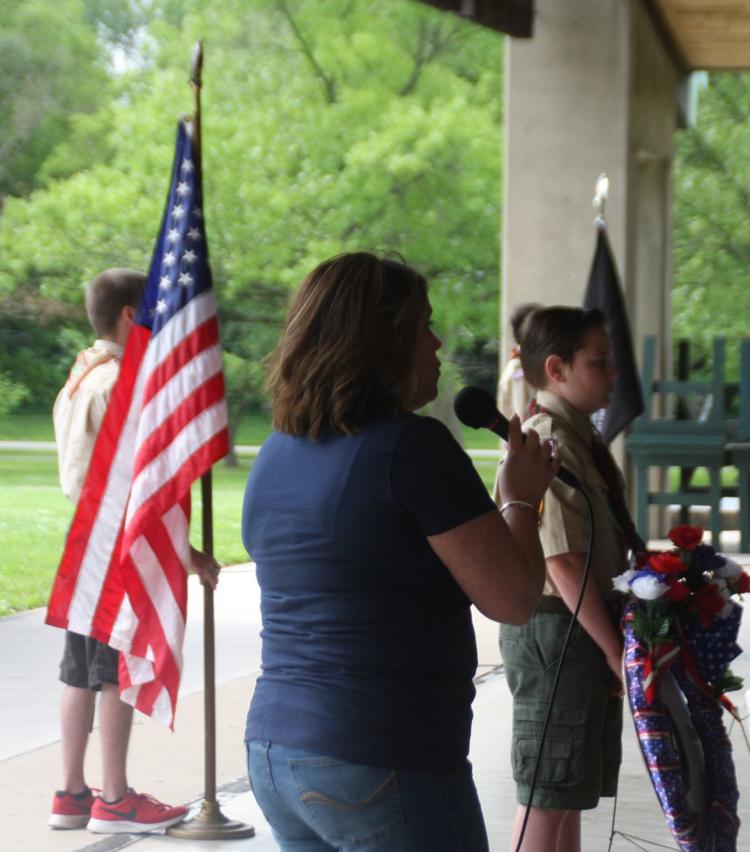 At cemeteries across the country, people were placing flowers on the graves of soldiers lost to war, Collier said. But Memorial Day isn't about the number of soldiers killed, the sorrows people feel or mourning, he said.
Collier said the reason for the holiday is best expressed by General George S. Patton in 1944: "It is foolish and wrong to mourn the men who died. Rather we should thank God that such men lived."