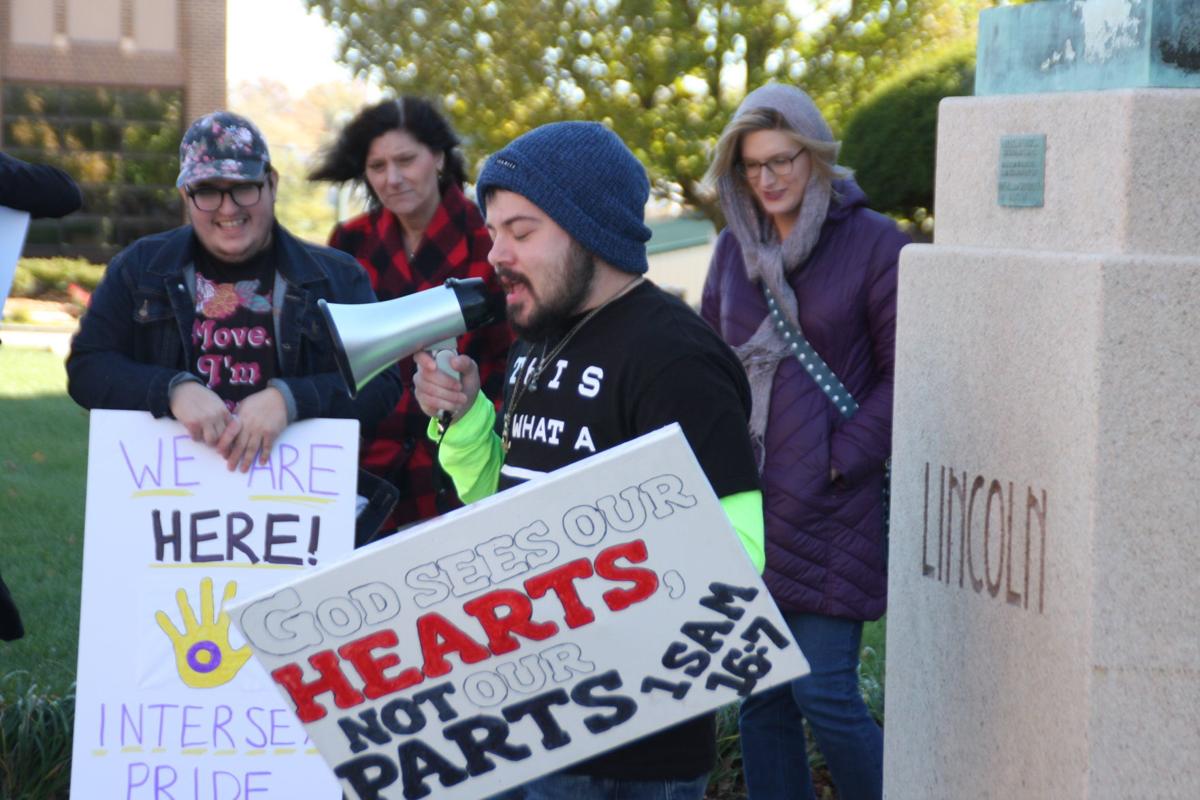 DECATUR — August Francis marched in downtown Decatur Sunday afternoon armed with a megaphone and a message for President Donald Trump's administration: Transgender people cannot be cancelled out of existence by rewriting government rules.
The "Hell No to the Memo" protest Francis organized saw more than 50 LGBTQ activists and supporters gather on the steps of the Macon County Courthouse and march down to the Transfer House in Central Park.
The "memo" refers to recent news stories claiming that a memo exists revealing Trump administration plans to strictly define a person's gender by the sex organs they have at birth.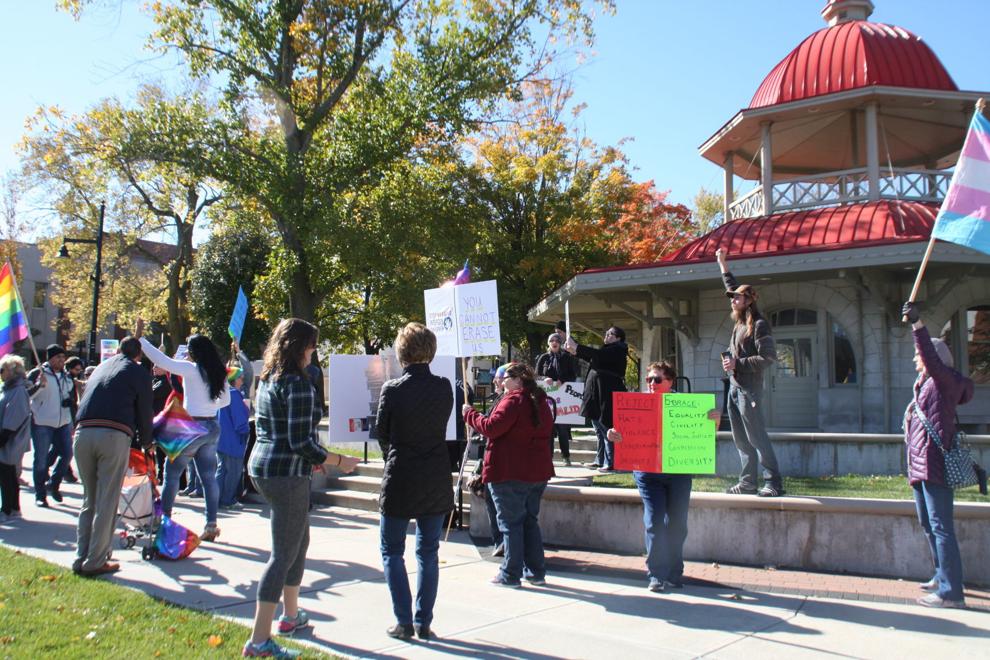 The New York Times, which first reported the memo, said the Department of Health and Human Services wants to nail down a precise definition of sex under Title IX, the federal law that bans gender discrimination in education programs receiving government funding. The new definition would classify sex as male or female and unchangeable. Any dispute would be resolved by genetic testing.
The federal department had acknowledged months ago that it was working to rewrite a federal rule that bars discrimination in health care based on "gender identity." It cited a Texas-based federal judge's opinion that the original rule went too far in concluding that discrimination based on gender identity is a form of sex discrimination, which is forbidden by civil rights laws.
Trump last week briefly addressed the issue but left unclear how the administration would proceed.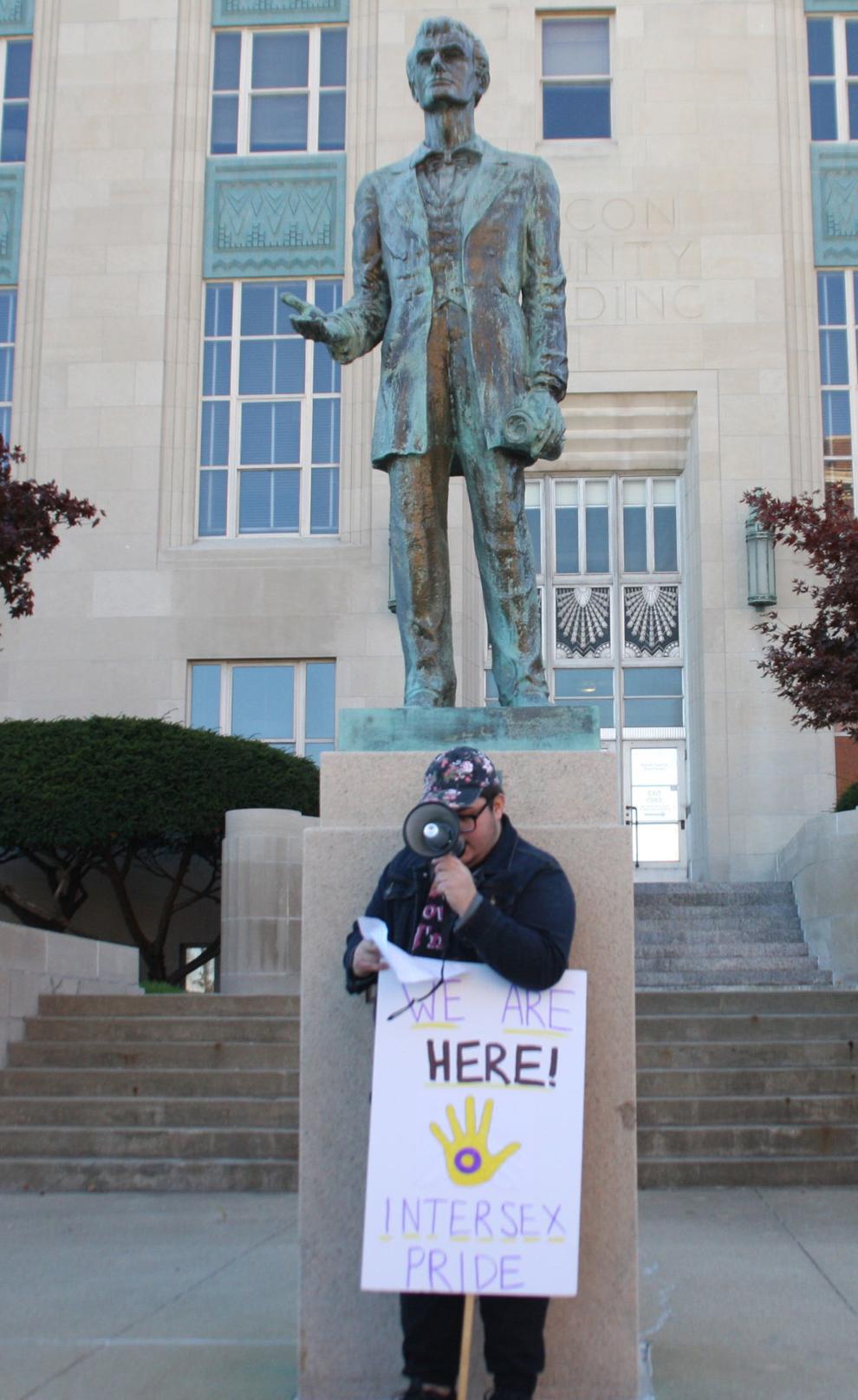 "We have a lot of different concepts right now," he said. "They have a lot of different things happening with respect to transgender right now — you know that as well as I do — and we're looking at it very seriously."
Trump added: "I'm protecting everybody."
Francis, 24, said Sunday that Trump was attacking a group of Americans and trying to rob them of their dignity and civil rights. It is estimated there are more than 1.4 million Americans who identify with a gender other than that they were assigned at birth, according to a 2016 analysis of federal and state data.
"This narrow definition of sex and gender will further dehumanize my brothers and sisters born with differences in sexual development, because this definition of sex (male and female) will never fit us," Francis added.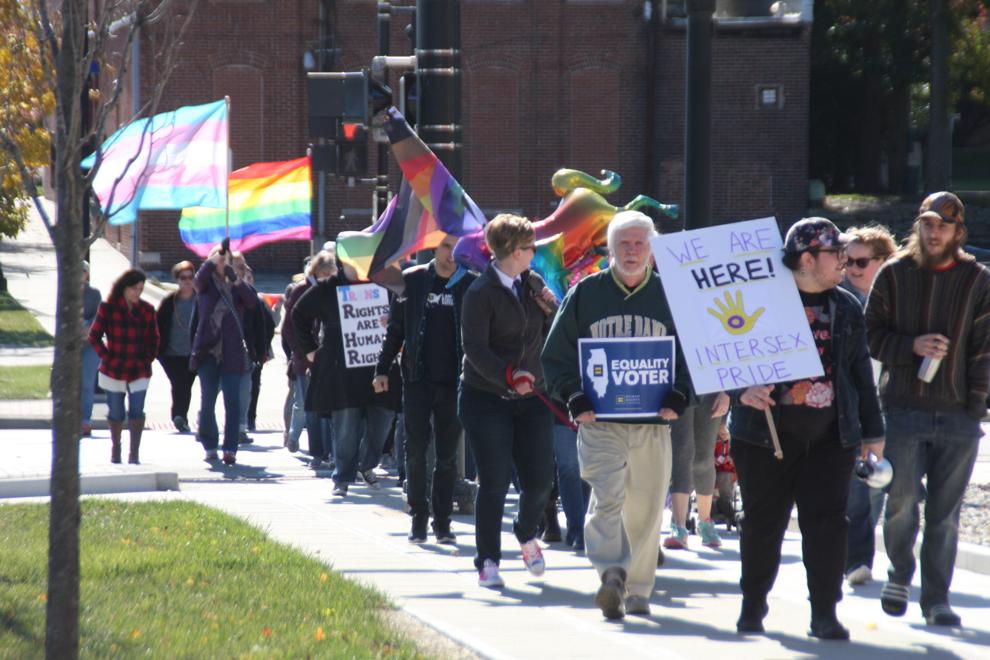 "This is a textbook example of erasure: They're trying to erase us but little do they know we're a black Sharpie written on white lace: we are permanent, we cannot be erased."
Signs carried by protesters, who struggled to hold onto them in gusty winds, were emblazoned with messages like "Hearts Not Parts" and "Trans Rights are Human Rights."
Mary Redden, fighting back tears, said human rights are not subject to change by government memo. "And everyone deserves those rights," added Redden, 32. "Especially the people who are the most downtrodden."
The Associated Press contributed to this story.
Contact Tony Reid at (217) 421-7977. Follow him on Twitter: @TonyJReid