All three businesses, which counted young musicians, coffee lovers and artists among their customers, were at 530 N. Water St. before a massive blaze destroyed the building in the early hours of April 1. A battalion chief with the Decatur Fire Department on Thursday did not immediately have more information about the cause of the fire, which has been under investigation.
Brian Abbott ran Speakeasy Records & Oddities, Jesse Blunt ran Tried & True Tattoo and Aaron and Abigail Moma ran The River Coffee Co.
"We feel very blessed to have a community who has rallied behind us during this time," Aaron Moma said in a message to the Herald & Review. "We feel grateful for all of the prayers and support we have gotten, and many thanks go out to them all."
There are GoFundMe pages to raise money online for both the record store and coffee shop. Abbott said the fundraiser for Speakeasy Records was set up by his son. "I'm not a big self-promoter. I didn't ask anybody to do it, but it was heartfelt," he said, adding that he especially couldn't ask his son to take the page down after reading what he wrote. "It was really sweet."
Participating businesses on Saturday include Doherty's Pub & Pins, Giggles, Penelope Boutique, TapRoot and Sloan's Calzones. Organizers Alexandria Christie and Brittany Althoff, who both work at Doherty's, often went to The River on Saturday mornings before their shifts began.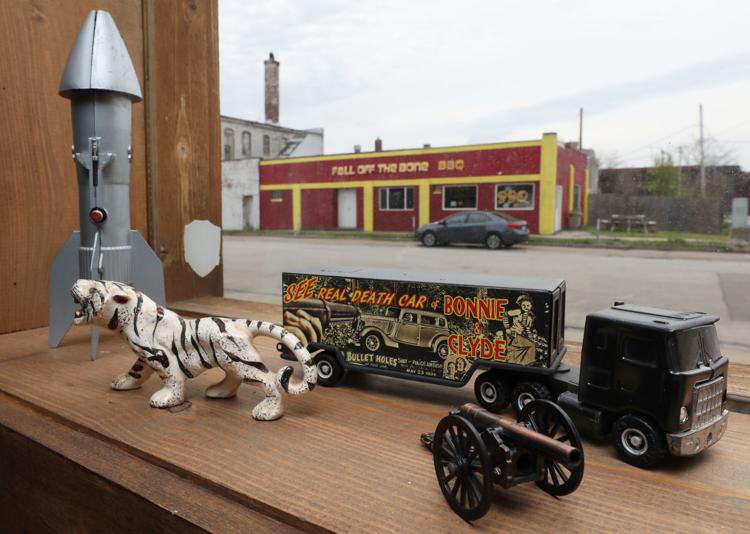 "I work at two local businesses. I can't imagine if they burned down. It would ruin my income," Christie said. "So it's really amazing to see they're all so willing to help."
She described the businesses as the heart of the city. "When you walk into The River, you just feel like you're at home," she said, adding that she often found unique, rare and interesting items at Speakeasy.
"We both felt like they needed help, and they've done so much for the community as far as having a place for people to go," she said.
The funds raised Saturday will be distributed among the businesses and, organizers hope, to some of the artists whose work had been on display and was lost work in the fire, Christie said.
You have free articles remaining.
In the meantime, at least one business is back up and running in a temporary spot. Abbott said he was incredibly fortunate because a patron who frequented the coffee shop owned a building right around the corner from the old location and offered to let Abbott use it. He opened up at 140 E. Cerro Gordo on April 13 and plans to be open at least three days during the week and sporadically on weekends.
The new home, while not permanent, has given Abbott and community members a place to gather and hang out again. Everyone is starting to show up, and "that's the most important thing," Abbott said.
He said it is a way for him to let people know things are OK and give them reassurance it will get better. Plus, Abbott joked, "It's a better place for me to put my inventory rather than having it stacked on the dining room table."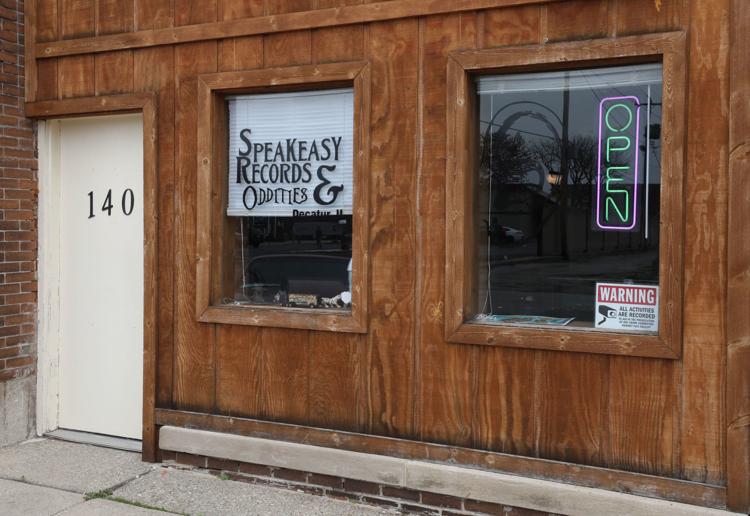 He hopes to have a new permanent location by this fall.
"I am giving myself this spring and summer to kind of get a plan going," Abbott said.
Abbott said Blunt, of Tried & True Tattoo, will be floating among several other tattoo shops temporarily, so he does not have to worry about re-licensing.
"He can take a chair and work out of other shops to see his clients," he said. Blunt couldn't immediately be reached for comment Thursday. 
The Momas are also looking for a new place, and their GoFundMe page indicates the money raised would be used to rebuild. "If (they) partner, it will look different — hopefully bigger and better," Abbott said. "There could be big news coming out."
The business owners all loved the old location, because they were close to downtown, but were also part of revitalizing an area. "We'd like to do that again on a bigger scale," he said. "We would like to take over a building or buildings relatively close to downtown, maybe more of a forgotten place to turn it into a destination."
Aaron Moma said the community coming together to support his business and others is what makes Decatur such a great place to call home.
Christie said she hopes the event will help people realize, "We're all in this together."