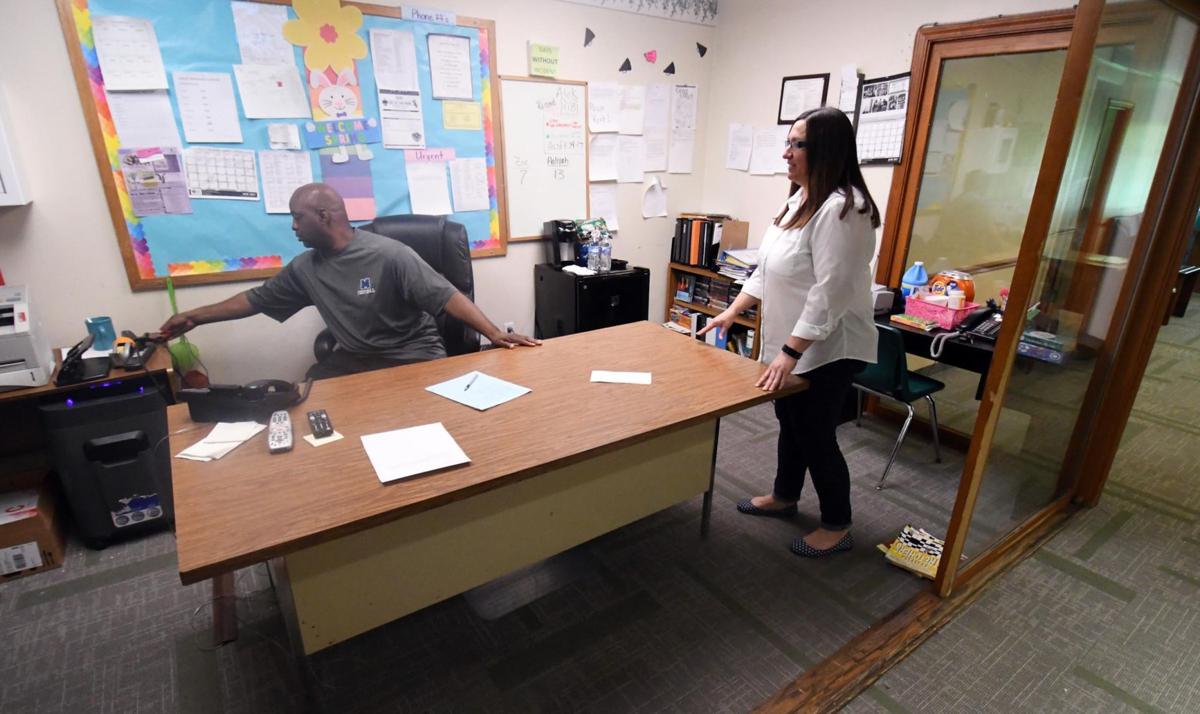 DECATUR — An emergency shelter care program for homeless teens at Webster-Cantrell Hall that was scheduled to close at the end of June has been repurposed by the Illinois Department of Child and Family Services (DCFS).
The 8-bed shelter at 1220 Underwood Court, just north of Mound Road, served youths ages 12 to 18 who didn't have a place to stay. But DCFS cut funding for three of the eight beds, forcing Webster-Cantrell to make the decision to close it.
But last week, Webster-Cantrell CEO Martin Harris received a letter from Scott Wiseman, DCFS Division of Clinical Practice and Program Development acting associate deputy director. In the letter, which Harris provided to the Herald & Review and DCFS confirmed, Wiseman wrote that an 8-bed shelter for "moderate adolescent girls" will move into former emergency shelter.
"We anticipate that this expanded program will be developed in consultation with department clinical and monitoring staff," Wiseman wrote in the letter. "Additionally, we anticipate that department monitoring will closely monitor the implementation of the expanded treatment program to better ensure that programming for these girls meet their needs."
Harris said the youth that were previously housed in the emergency shelter care program will now be provided beds by "an agency in Springfield."
The new program will open at Webster-Cantrell on July 1.
"It's wonderful news," Harris said. "It's, in some ways, an amazing development. We're glad it worked out."
Holly Newbon, Webster-Cantrell director of development, said girls entering the program will also be eligible for other programs at Webster-Cantrell, including girls group homes that will allow them to continue any care and case management they're receiving. Harris said: "This will be more of a long-term program, and it coincides with the other programs we provide here."
Harris said he thinks DCFS's plans to cut the shelter was a "miscalculation."
"The reality is, when they said they were reducing our beds from eight to five, it was based on erroneous data they had that stated between July 16 to present we averaged three kids a month," Harris said. "That's not true. We averaged nearly seven kids. But the decision had already been made.
"My sense is they understood that it may not have been necessary to cancel our emergency shelter program, and that maybe before they did that they should have sat down and reviewed their data with us."
Harris said Webster-Cantrell had issued 20 layoff notices because the shelter was closing, but rescinded the notices on Wednesday.