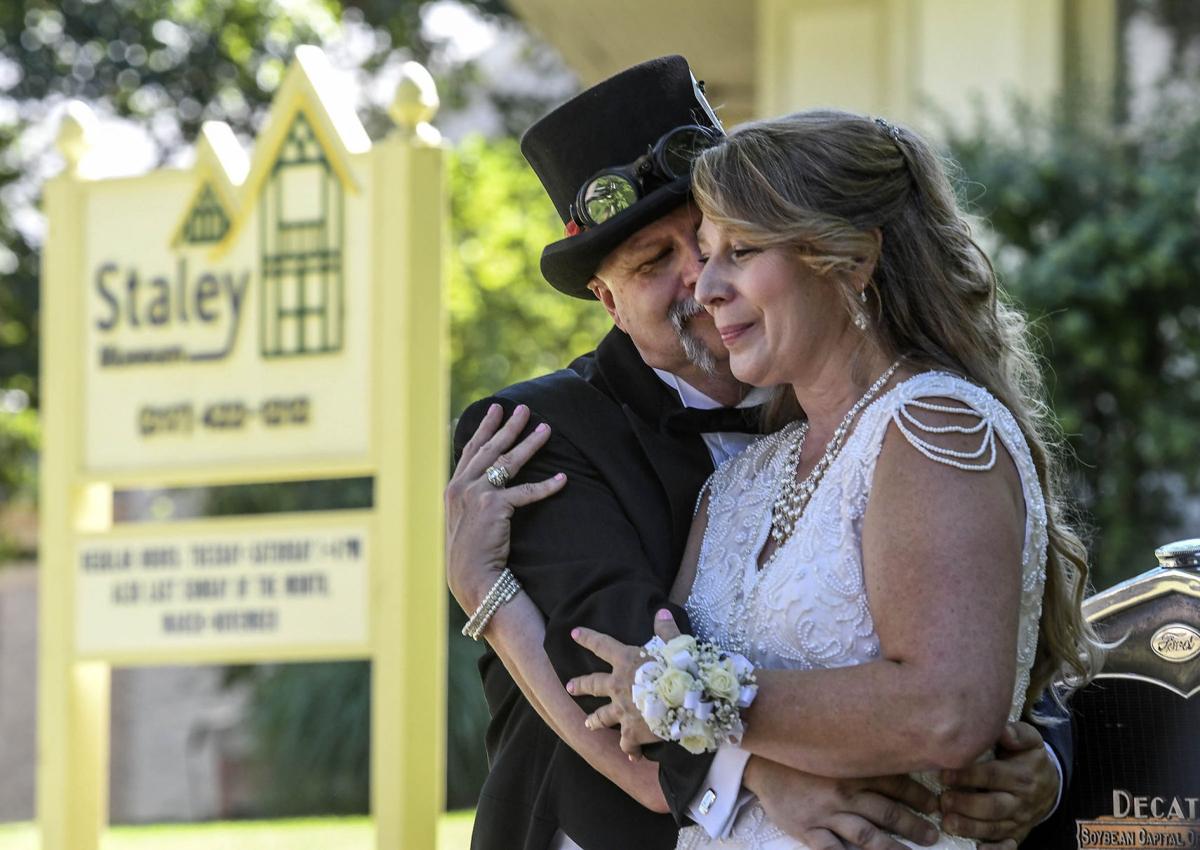 DECATUR – The Mueller and Staley names are forever linked with Decatur's past. Both businesses were founded by family patriarchs with their offspring often mingling together in Decatur's social circles. Their lineage would overlap with marriages between the two families.
More than 90 years later, the connection continues.
The histories of both industries are accessible in museums devoted to the businesses and families. Laura Jahr is director of the Staley Museum, located in the family mansion on N. College St., and assistant director of the Hieronymus Mueller Museum, on Eldorado St.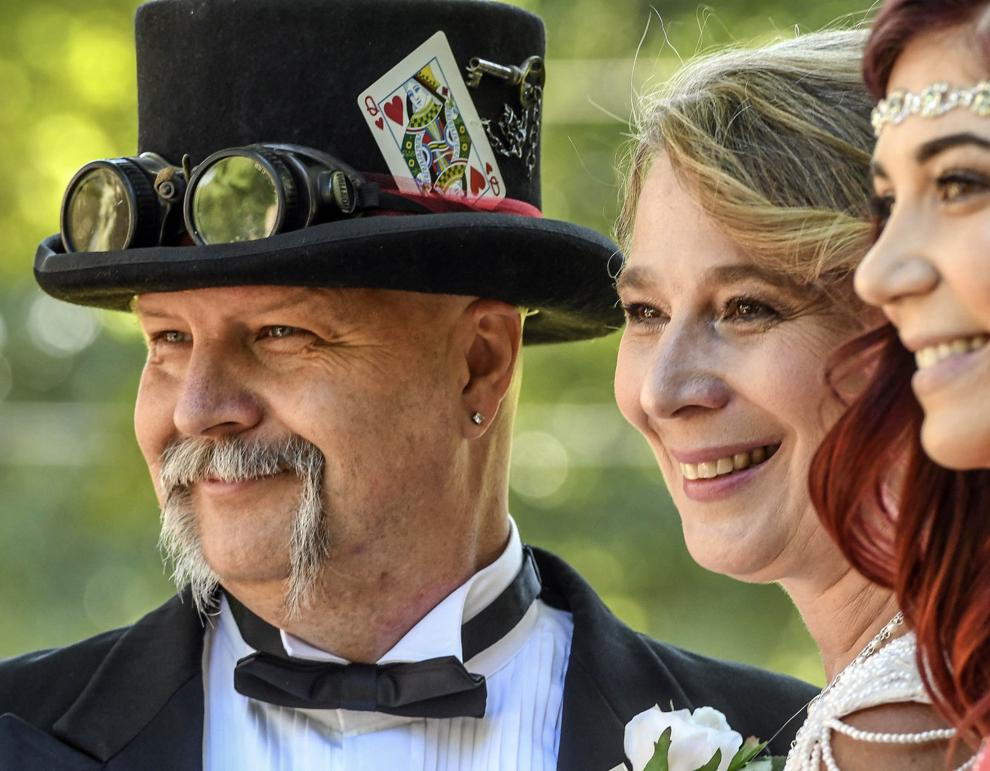 "I have a really cool job," she said.
When David Lee Allen proposed marriage to Jahr in September 2016, the couple didn't have to look far for the ideal wedding location. The Staley mansion had been the backdrop for three of the family's daughters.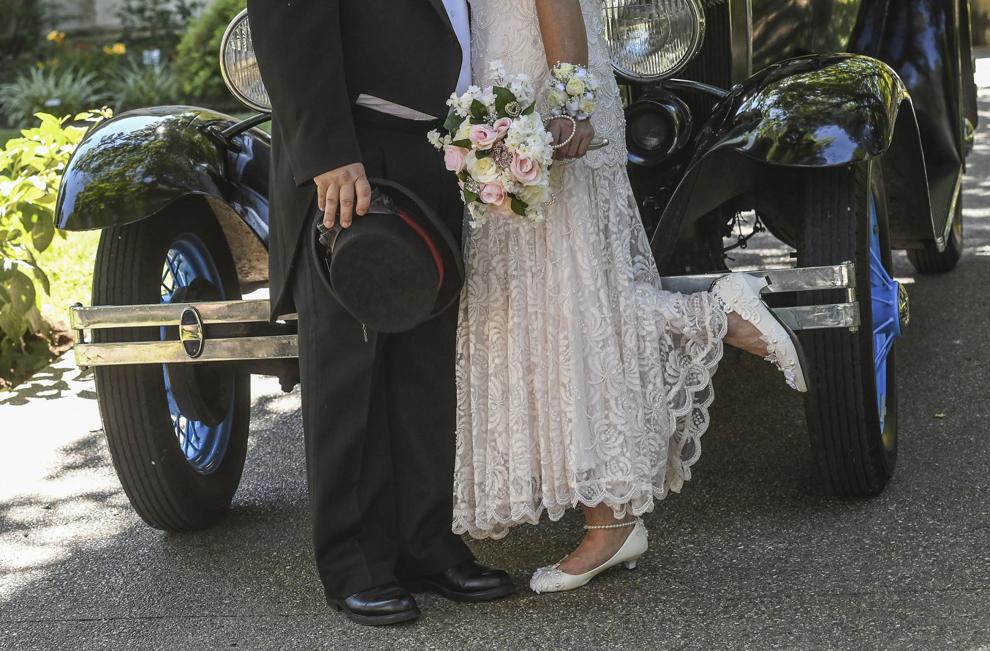 "And the house has a beautiful staircase and fireplace," Jahr said. "When I started thinking about all the Staley girls that got married here, I thought this is where we should do it."
Not only were her mind on the house, her heart was in it too. Jahr lived on the third floor of the home while it was being remodeled for the museum, which opened in 2016.
"This is like home to me because I lived here for three years," she said. "This is a project I worked really hard on. And Dave was right there with me."
The couple was married on Saturday, July 29, in the Staley mansion, surrounded by close friends and family. Jahr has a passion for history and vintage items. So she asked her guests to dress in vintage clothing appropriate to the style of the house. The couple was driven to their Beach House reception in a 1930 Model A Ford.
They admit their two personalities are different, but complimentary. "I'm vintage and history. He's pop culture, modern and high-tech," Jahr said. "But when it comes to having fun, we do that really well together."
Allen is known throughout the area as the owner of the local Coca-Cola museum and David Lee's Party Time DJ Service.
"But she is the voice for Decatur history," Allen said about his new wife. "In just seven years, she has made a name for herself."
"I wouldn't say that about myself," Jahr said. "I'm just really happy to be a part of it."
Allen and Jahr have a history and a story of their own. The two were a couple while in junior high school.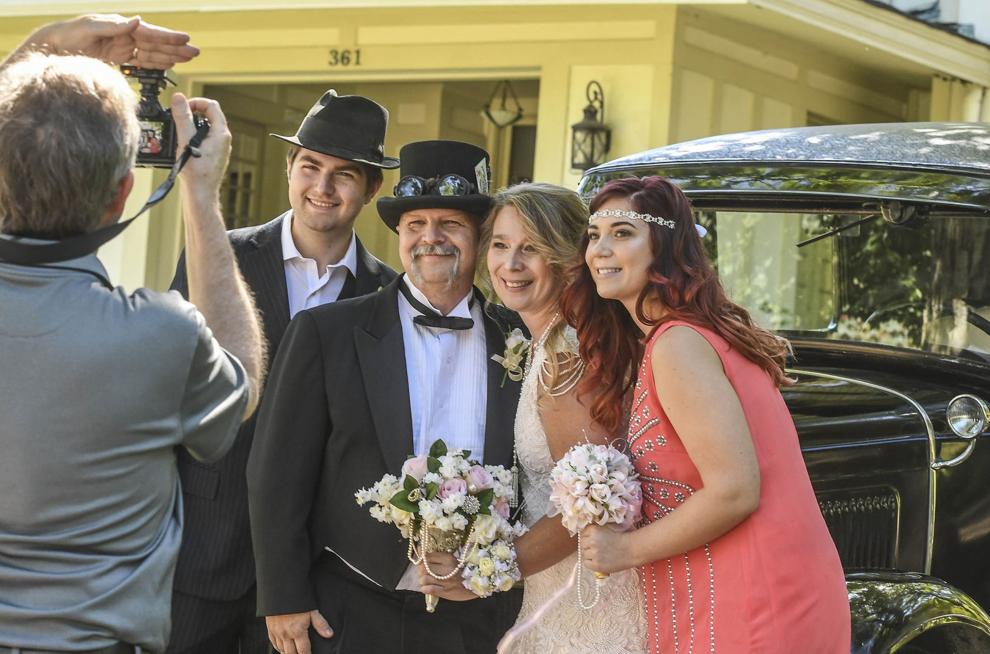 "He was my first real boyfriend and first real kiss,"she said.
During their freshman year in 1978, Allen's mother sent him to school in Maine. He called Jahr often wanting to come home. After a year, Allen returned to Decatur, attending Eisenhower High School with Jahr. She introduced him to some new and old friends. Jahr was always fond of the young man, but had her own plans for the future.
"I was on the fast track to getting out of Decatur and traveling the world," she said. "I love Decatur. I just wanted to see the world."
They went their separate ways, but always had a friendship. They even danced together at the 10-year reunion, although they had each married other people.
"So it was nothing romantic," Allen said.
"Our friendship was just always there," Jahr said.
Jahr had lived in Madrid, Spain, for nearly 30 years, raising her three children. Each year she made summer trips home to visit family. In 2010, Jahr moved back to Decatur while planning a divorce. Her elderly parents were still living in Decatur, which drew her back to town.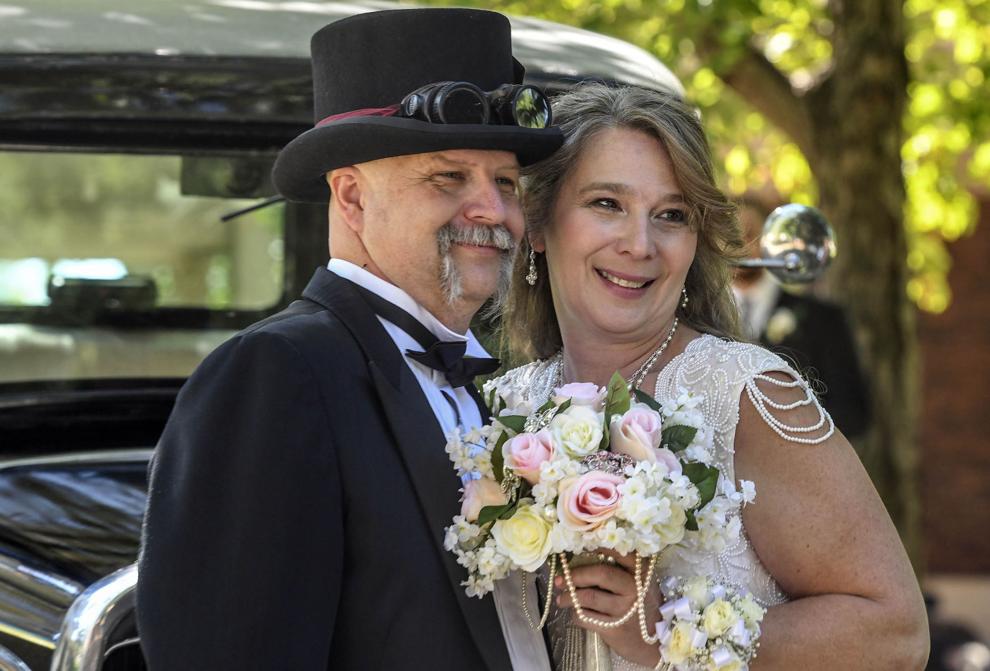 Allen had been single for nearly 20 years, but hadn't found anyone to match the connection he later found with Jahr.
"I had girlfriends, but nothing was ever right," he said.
As she slowly created her new life in Decatur, Jahr realized she felt the a similar connection.
"There were things for me to do on my own. He waited and was supportive," she said. "Dave was an answer to my prayers."
The couple honeymooned in Orlando, Fla. with three of their four children, ages 20 through 28, visiting Universal Studios and a Coca-Cola national convention.
"Eight hundred people just like me," Allen said about the convention.
The couple used the convention to get better room rates as well celebrate Jahr's son's graduation from Bradley University.
"The wedding is an excuse to put it all together," Allen said.
The couple will continue their careers working in museums: her Staley and Mueller museums and his Coca-Cola museum. Now they can add their own history.
"We like telling a story," Jahr said. "And that's what museums do, they tell a story."