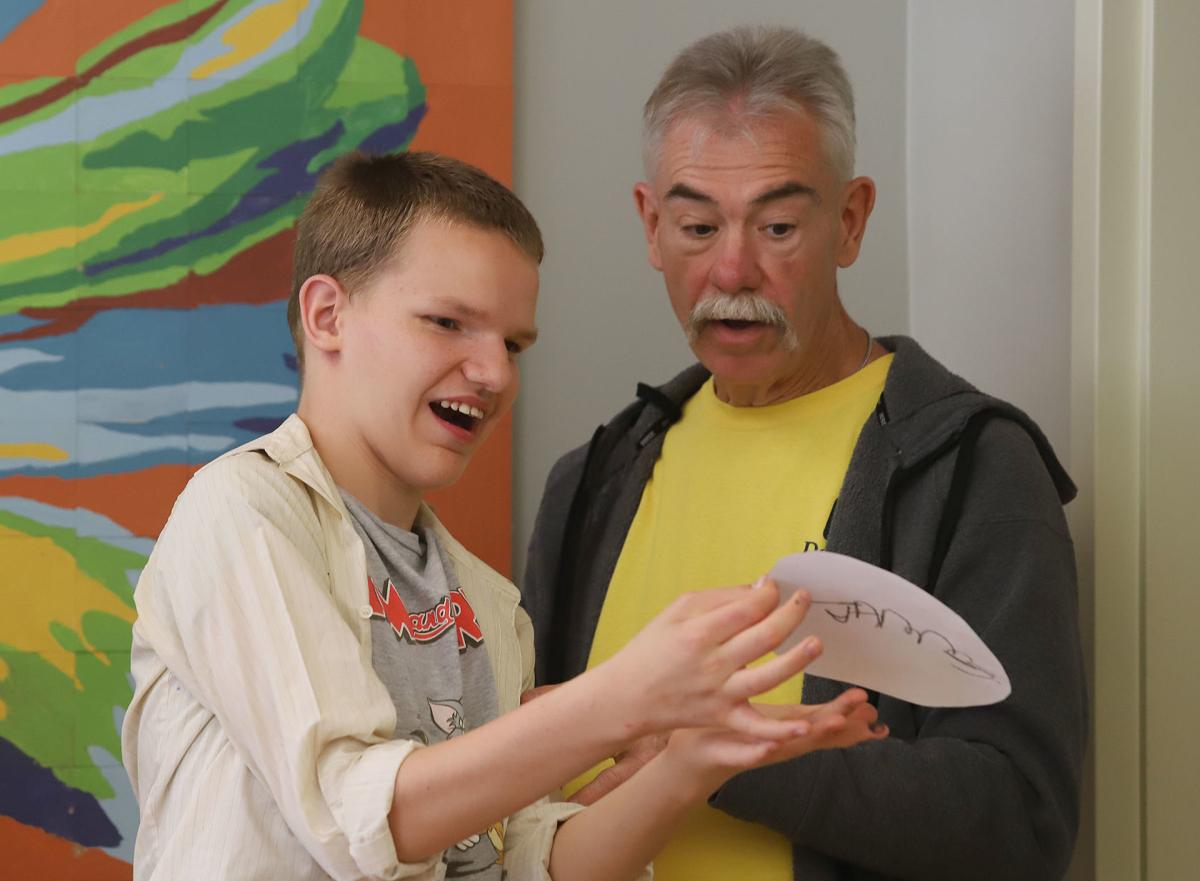 Sunday, June 9
Hemp-derived substance CBD growing in popularity
A growing number of people are using CBD (cannabidiol), a legal, hemp-derived substance that does not make its users high. Its uses include everything from anxiety and insomnia to arthritis and migraines. With the industry exploding, some are calling for more government regulation and questioning whether the substance is as effective as some users say. 
CBD business has tripled nationally in the past three years, and analysts predict it will be a $20 billion industry by 2022. The substance is sold in a variety of forms: chocolates, candy, gummies, oils, tinctures and even bath salts.
Illinois already allows the retail sale of CBD products as long as they are derived from hemp and have less than 0.3 percent of a psychoactive cannabis compound THC.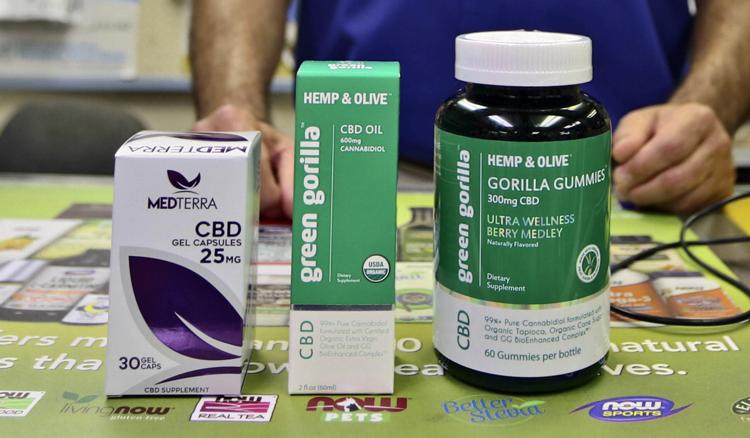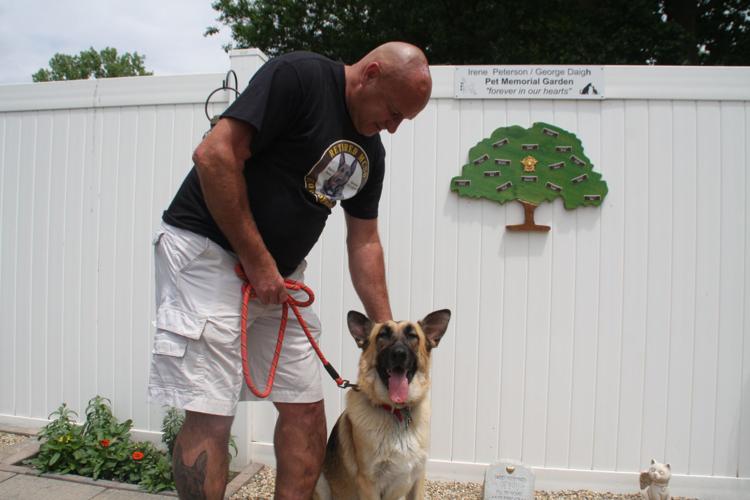 Monday, June 10
Northgate Pet Clinic's service for bereaved pet owners
Decatur's Northgate Pet Clinic, which has its own Pet Memorial Garden, staged a public service for bereaved pet owners to remember their absent non-human friends. About 20 pet owners showed up to hear prayers and share stories about their beloved companion animals.
Dr. Larry Baker, the owner of the Northgate Clinic, read a prayer thanking God for "letting these beautiful animals teach us unselfish love; and we thank you for our memories that we can recall to brighten our lives for the rest of our lives."
Baker, who has worked as a vet for nearly half a century, said, "A lot of people will say 'This is too hard, this is my last pet,. And then, two months later, they get another one. You can never replace the one you had, but you learn to go on."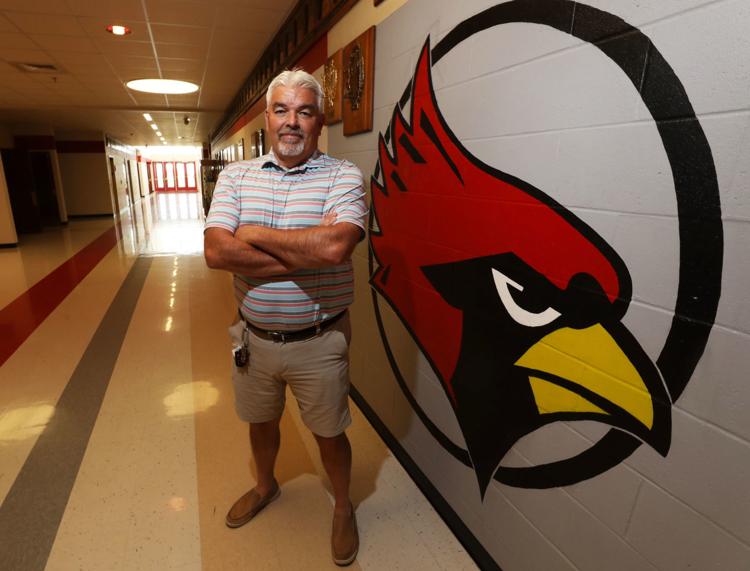 Tuesday, June 11
Warrensburg-Latham's Ken Hatcher stepping down after 34 years
You have free articles remaining.
"I student-taught here in the spring of 1985 and I've been here ever since," said Hatcher, who has been an administrator for 18 years. After hiring on as a science teacher in the fall of 1985, he spent 16 years as a classroom teacher before moving into administration.
His successor is Jonathan Downing, who served as principal at Parsons School in Decatur before leaving to work for the Illinois Education Association. However, Downing said, he missed the interaction with kids.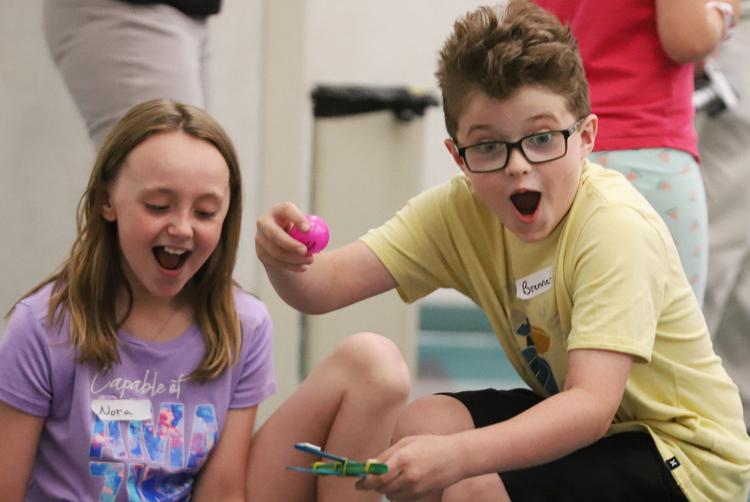 Wednesday, June 12
Girl Scouts launch new 'Summer of STEM' outreach 
The Summer of STEM is a new outreach program for the Girl Scouts of Central Illinois, said Kourtney Pygott, who works out of the Decatur Girl Scout office on Pershing Road. Despite the sponsoring organization, both boys and girls can participate, and children do not need to be a registered Girl Scout to attend. 
Many of the weekly sessions in Decatur are already full, but there's a waiting list. Sometimes people discover they can't attend after all, and Decatur Public Library assistant John Schirle will call those on the waiting list to alert them to come.
"We're just delighted to have them here," Schirle said. "It's a great thing for all the library kids and we don't have to do anything. We open up the doors and put out the tables and handle the registration, but they do all the work and we just get to enjoy the fruits of it."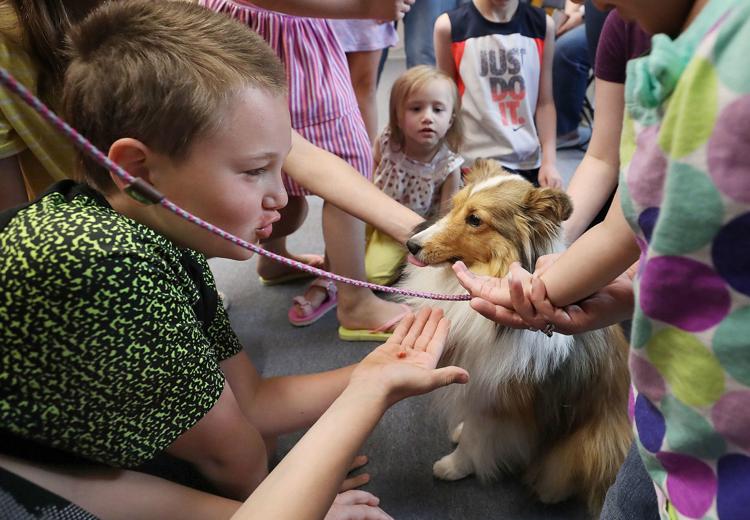 Thursday, June 13
Dogs delight kids at Argenta, Oreana library events
Emmy Creamer was happy to meet another Emmie at the Argenta Public Library on Wednesday.
The other Emmie is a golden retriever, one of the special guests who visited the library with their humans from Decatur Obedience Training Center in Warrensburg. The appearance was part of a full slate of special events for the Argenta-Oreana Public Library District to celebrate its summer reading program. Later activities this month include a girls' glam day, a visit from the Heartland Mini Hoofs therapy horses, LEGO day and more.
Friday, June 14
Camp I Can/Camp FIRE experiences
The Decatur Park District has offered Camp I Can/Camp FIRE in the area for over 15 years. The camps, for kids and youth from ages 6 to 21, engage participants in a variety of activities such as fishing, canoeing, and visits to park district facilities like the Fairview Family Aquatic Center. 
Jamian "J.J." Holder said he was excited to show his family what he accomplished at the Decatur Area Arts Council on Thursday. 
He and his fellow participants in the Camp I Can and Camp FIRE programs for youth with special needs had visited the arts council's downtown location to make Ukrainian eggs — colorful, egg-shaped creations that could be designed in whatever way the campers desired.