Sunday, Aug. 5
Crowder, Daughtry close out 33rd Celebration
It had been quiet early Sunday, as a heat index in the high 90s kept those in attendance looking for shade, but the crowds came out as the temperature dropped and the music turned up. Eventually thousands found themselves crammed shoulder to shoulder to hear headliner Chris Daughtry and his eponymous rock band, as well as Christian act Crowder.
Assessing the weekend early Sunday evening, Celebration producer Lori Sturgill said she thought people seemed excited with the festival and all it had to offer.
"I think people have enjoyed the festival, the food, the shows, and we're excited to have seen the crowds come out," she said.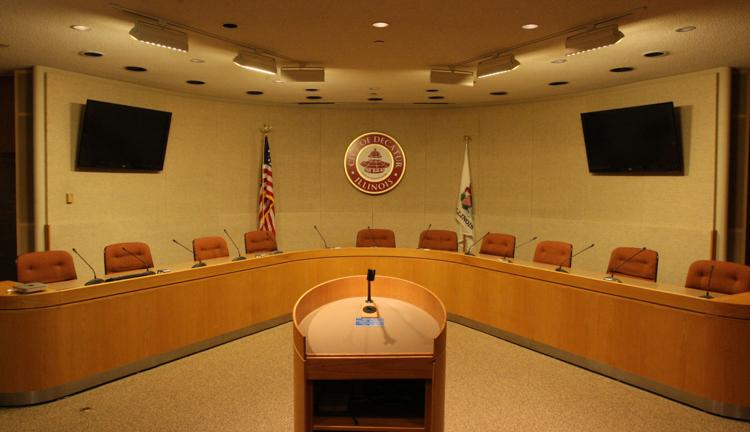 Monday, Aug. 7
Decatur to spend $2M on energy-savings plan
The city of Decatur will spend $2 million this year to retrofit outdoor lighting with energy-efficient LED bulbs, the savings of which is expected to be recouped within 13 years.
In the agreement with Milwaukee-based Johnson Controls Inc., the company is guaranteeing $2.5 million in savings over the course of 20 years. The work will also change lighting in the Decatur Civic Center and Decatur Public Library, and add a new heating-and-cooling system to the library building.
Tyus said the ultimate funding source will come from the guaranteed annual savings of the city's energy bill, but council members will vote by early September on one of two options: an interdepartmental loan or a private bank loan to go ahead on the project.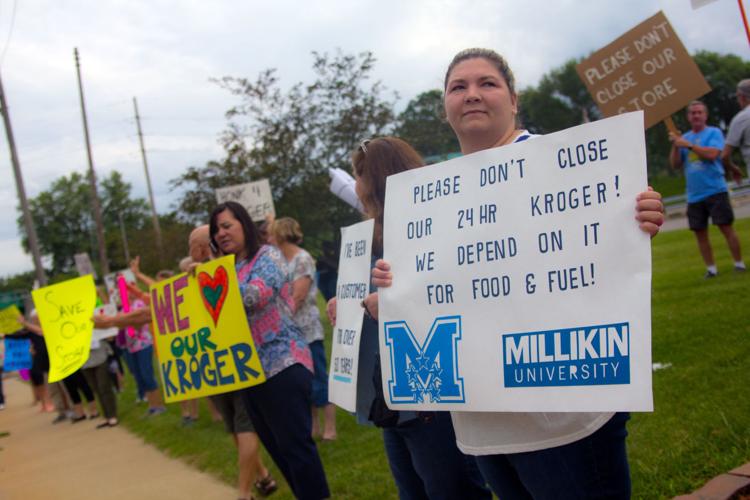 Tuesday, Aug. 8
Supporters say 'Save our Kroger' during rally
Mary Richardson was among those who were surprised and disappointed by the announcement from The Kroger Co. that it would not renew its expiring lease at its grocery store at 1401 W. King St., citing a lack of profitability. The store is set to close at the end of the month.
With signs expressing their love for the store, and a soundtrack that combined supportive car horns with chants of "Don't shut it down!" and "Save our Kroger!" the rally felt like a party to honor the store, which has been the anchor tenant at Fairview Plaza since it opened in 1958.
"We have great respect for the message of the rally," said Eric Halvorson, manager of corporate affairs for Kroger's central division. "We can't fault anyone for wanting to save the store."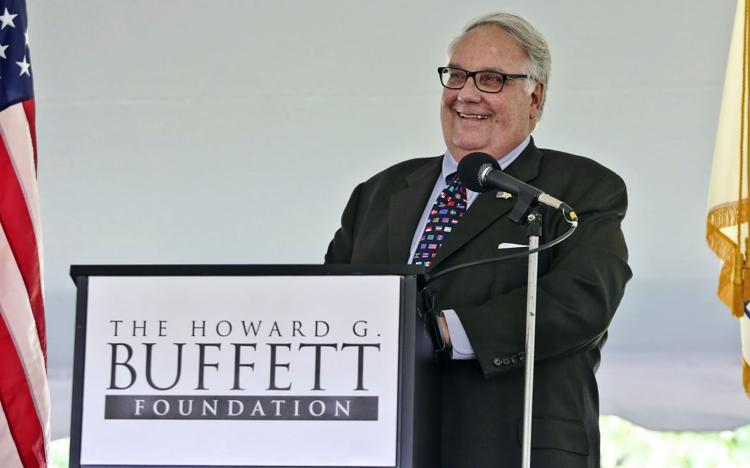 Wednesday, Aug. 9
Buffett to spend $30M for drug treatment campus
The private foundation of Macon County Sheriff Howard Buffett will invest $30 million in a 17-acre campus of facilities to help people with drug addiction and bring together social services, Buffett announced Wednesday.
Crossing Healthcare, a federally qualified health care clinic that serves primarily low- and moderate-income residents, will own the four new facilities between Central Avenue and Marietta streets near the Wabash Crossing neighborhood.
They include a 31,000-square-foot detox and residential rehabilitation building; an 18,000-square-foot outpatient treatment center; and a 17,000-square-foot transitional housing facility. Baby TALK will also relocate to an 18,000-square-foot building supporting the organization's mission of early child development.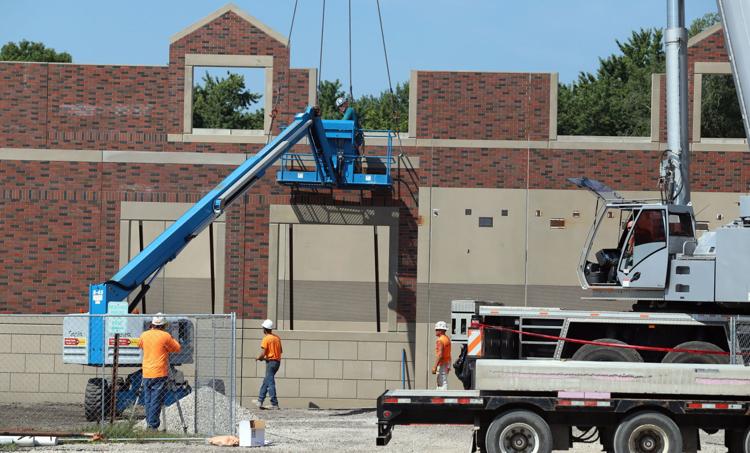 Thursday, Aug. 10
Cerro Gordo's $8M school renovation on track
As an ambitious $8 million school renovation project takes shape in Cerro Gordo, school board President Todd Henricks said some people have wondered why progress isn't more obvious.
"The thing a lot of people didn't realize, they thought construction was going slow when the summer went past and no walls were being built. We had the walls built (off site) and brought in and set up," said Henricks, noting a lot of renovation has also been done inside the original structure, which isn't obvious from outside.
Macon and Piatt counties' sales tax revenues devoted to school facilities provided the funds, and the project is expected to be complete by summer 2019.
Friday, Aug. 11
Stabbing victim is Decatur's 4th homicide of 2018
The 24-year-old Decatur man who died after being stabbed late Thursday near Oakland Avenue and West Main Street was identified as Cody L. Drew, according to Macon County Chief Deputy Coroner Dee Coventry.
Sgt. Steven Carroll in a statement said police were dispatched to Oakland and West Main at 11:35 p.m. in reference to a stabbing. Carroll said no other information was available Friday morning.
This is the fourth homicide of the year in Decatur.