Sunday, Nov. 4
Federal aid coming to Decatur schools
The Decatur School District will receive an additional $1.5 million in federal money following its results on the overhauled Illinois Report Card, a comprehensive report that evaluates the state's school districts for a variety of factors.
Among a number of changes to the annual report, the Illinois State Board of Education this year added four new categories that describe how a school is doing overall. The range includes exemplary, or the top 10 percent, to lowest performing, which includes the bottom 5 percent. In the middle are commendable and underperforming schools.
Most Macon County schools, including six in Decatur, received commendable designations. After results were finalized last week, two were considered exemplary: Meridian Elementary School and Mount Zion Intermediate School.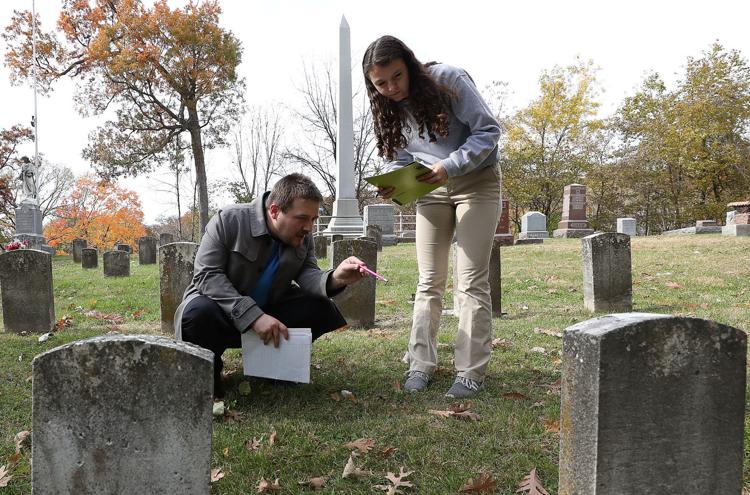 Monday, Nov. 5
Grave markers have stories to tell
Unlike so many of the stones marking the final resting place of Civil War veterans in Greenwood Cemetery, the stone of Archie Ward is easy to read.
Born in 1844 in Tennessee as a slave, Ward fought in the Civil War, served as pastor of St. Peter African Methodist Episcopal Church and died in Decatur in 1916. As St. Teresa High School sociology students Maddie McNamara and Taylor Prasun copied down the information for their class project, they discussed Ward and wondered about him.
"I'd like to know more about his history," Maddie said. The girls agreed that it was worth doing some research to see if they could learn more.
Tuesday, Nov. 6
Pritzker routs Rauner to win governor's office
"Voting is an act of optimism that the levers of our Democracy still work," Pritzker told supporters moments after declaring victory. "You embody that optimism. You light the beacon fire on the hill of history that signals from one generation to another that these are the things that we stand and fight for."
In conceding defeat, Rauner called for unity after a grueling, bitter race in which the two candidates accused each other of criminal activity. They broke national campaign funding records by tapping their personal fortunes for hundreds of millions of dollars.
Unofficial results showed Pritzker, an heir to the Hyatt hotel fortune, holding a dominant margin of victory over Rauner in early returns. Pritzker held 56 percent of the vote to Rauner's 37 percent with more than half of precincts statewide reporting. Conservative Party candidate Sam McCann and Libertarian Grayson "Kash" Jackson were pulling about 6 percent of the vote combined.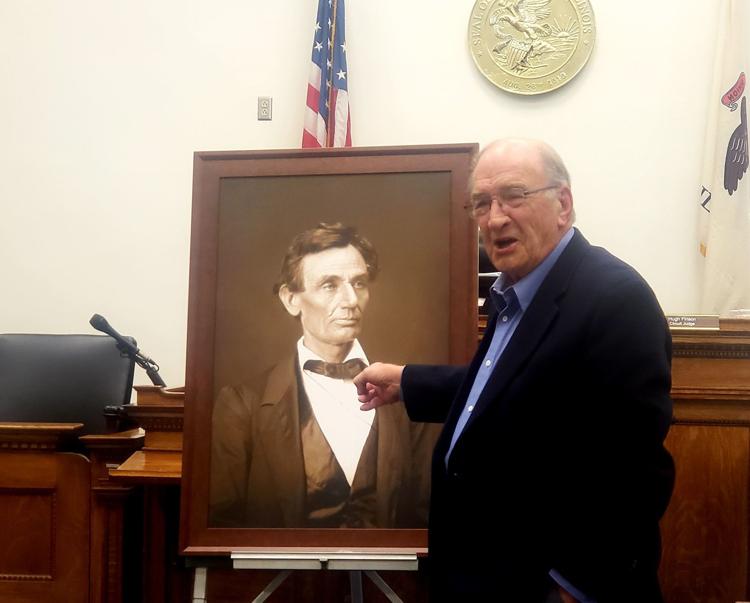 Wednesday, Nov. 7
Lincoln portrait unveiled in Piatt County
A new portrait of Abraham Lincoln will hang in the Piatt County Courthouse as part of Illinois' bicentennial celebration.
It is a high-quality reproduction of a historic photograph, and each of the state's 102 counties will receive one from the Illinois State Historical Society, said John McClarey, a member of the society's board of directors. The Illinois Judges Association, Illinois State Bar Association, Illinois Judges Foundation and Illinois Bar Foundation donated the paintings for the bicentennial effort.
"We have to decide what the legacy of Lincoln should be," McClarey said. "It should be one we would be proud of and pass on to our kids."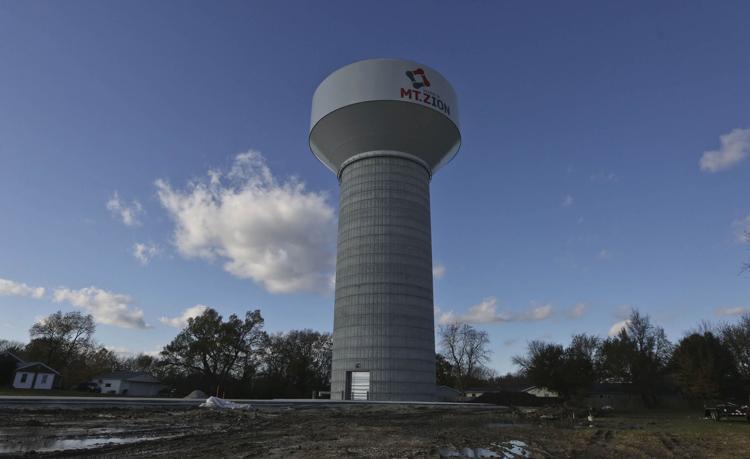 Thursday, Nov. 8
A look inside Mount Zion's water tower
Rising 150 feet into the sky on the village's southeast side, Mount Zion's new water tower represents a long-anticipated infrastructure upgrade for the growing community.
Officials hope the $2.3 million structure will be operational as early as this week after a little over a year of construction. The exterior of the million-gallon tank has been completed, with additional work being done to fine-tune the electronic systems and collect test samples of the water inside the tank for the Environmental Protection Agency, said Mike Buzicky, a civil engineer with MSA Professional Services, the Champaign-based company working on construction. New landscaping is planned for the site at 430 S. Illinois 121.
"This is another monument, I guess you would say, in the history of Mount Zion," Mayor Mark Wells said.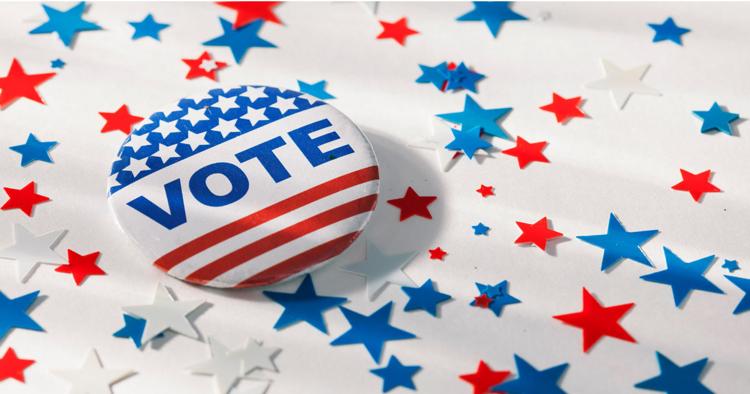 Friday, Nov. 9
Election shows state's urban-rural divide
Democrats did what was once unthinkable when they flipped two suburban Chicago congressional districts that had been held by Republicans pretty much since World War II.
It was territory that produced GOP stalwarts such as Henry Hyde and Dennis Hastert and where, until Tuesday, incumbents had regularly won re-election by 20 percentage points or more. But the Democratic successes didn't extend south to the farms and small towns of Central and Southern Illinois, where GOP congressmen held two other seats Democrats had targeted, including one in a blue-collar district that was reliably Democratic until just a few years ago.
The same pattern emerged across the U.S.: Democrats captured control of the House by winning in suburban areas such as northern Virginia and communities outside Los Angeles, Detroit and Minneapolis. Republicans fared better in the country's smaller towns and rural areas.