Sunday, Feb. 3
Churches offer Super Bowl viewing parties
There are the joys of Super Bowl LIII and then there are the simple homespun addictive pleasures of popcorn drizzled in white chocolate.
Firm friends Cheryl Carpenter, Cam Curry and Amy Bledsaw were occasionally glancing the at the on-screen battle between the New England Patriots and the Los Angeles Rams but the food, especially that popcorn, plus good conversation, was scoring much more of their attention Sunday evening at the New Vision Urban Ministries Church Super Bowl party.
Members of the church flock brought the food while the game was projected on a large screen. Bledsaw was the gastronomic mastermind behind the popcorn, which the women nicknamed after a street drug because it is so terribly tempting.
"And it's fun to be here and enjoy the fellowship with my sisters and brothers," said Bledsaw. Carpenter said they don't pay airtight attention to the game but was proud of her grasp of basic facts: "At least we know who's playing," she said with a smile.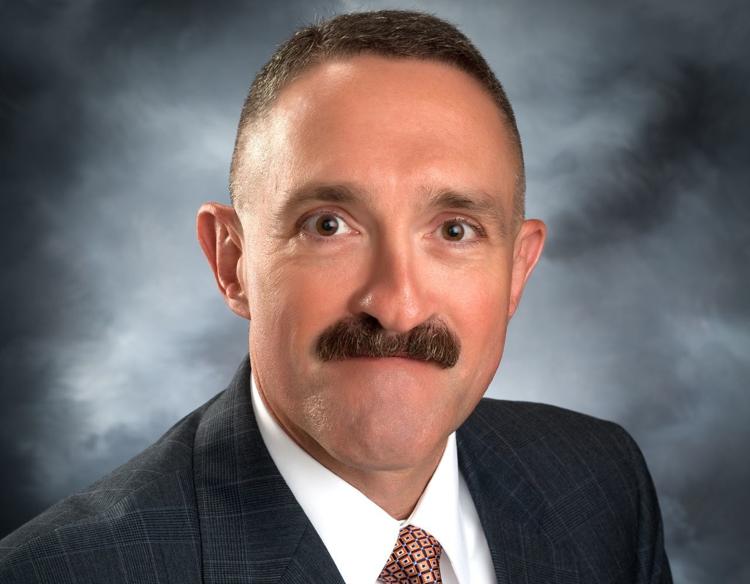 Monday, Feb. 4
Jay Scott won't seek third term
A two-term Democrat, Scott announced via a news release Monday afternoon that he will retire at the end of his term, which ends Nov. 30, 2020. The decision comes after a more than 32-year career in the office.
"After lengthy consideration and discussion of the matter with my family, however, I have recently determined that it is time for something new," Scott said, adding "I now plan to be engaged in a manner that will allow me to spend more time with those who mean the most to me - my family."
While he was nothing but complimentary for the outgoing state's attorney, Republican board Chairman Kevin Greenfield said he is excited to see which Republicans "step up" to run for the position long held by Democrats.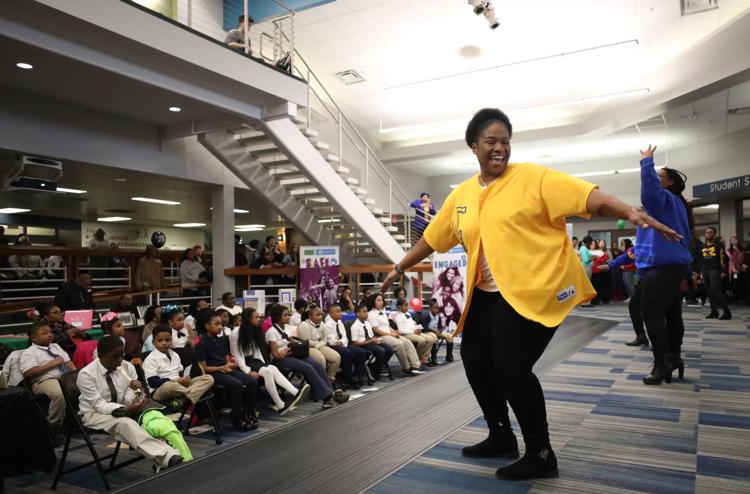 Tuesday, Feb. 5
'We have to stay true to our roots'
The Black History Month celebration at Richland Community College was the culmination of months of planning and a desire to include a wider audience.
Students from the Media Club and the Black Student Association worked hard to create a memorable community event, said Karl Coleman, president of the association.
The first Negro History Week was celebrated in 1925, and during President Ronald Reagan's administration, in 1986, February was designated Black History Month.
"This year, we decided instead of a fair to do an extravaganza, and invite students from the community to come out," said Evyonne Hawkins, professor of African-American studies at Richland. "We also have vendors from different organizations and sororities and fraternities."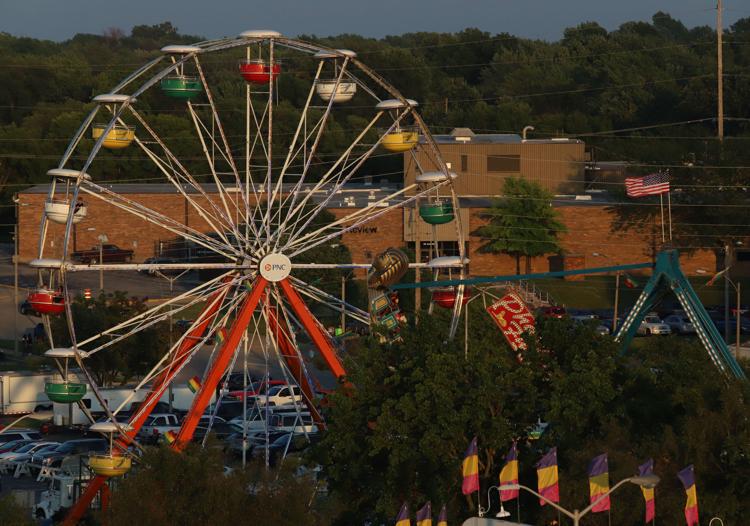 Wednesday, Feb. 6
Celebration wristband costs will stay same
Decatur Celebration organizers say they don't plan to increase the cost for wristbands to attend the festival this year, although revenue numbers from last summer's event are still being finalized.
Preliminary attendance numbers show over 30,000 attendees visited the downtown street festival held Aug. 3-5, organizers said. They declined to provide the Herald & Review with exact numbers or revenue totals, citing an ongoing audit.
Organizers began charging admission to the 33-year-old festival and installed a fence around its perimeter in 2017, saying the changes were needed to ensure the event's future. As financial struggles continued, the price of admission for the 2018 festival was doubled to $10 in advance or $15 at the gate.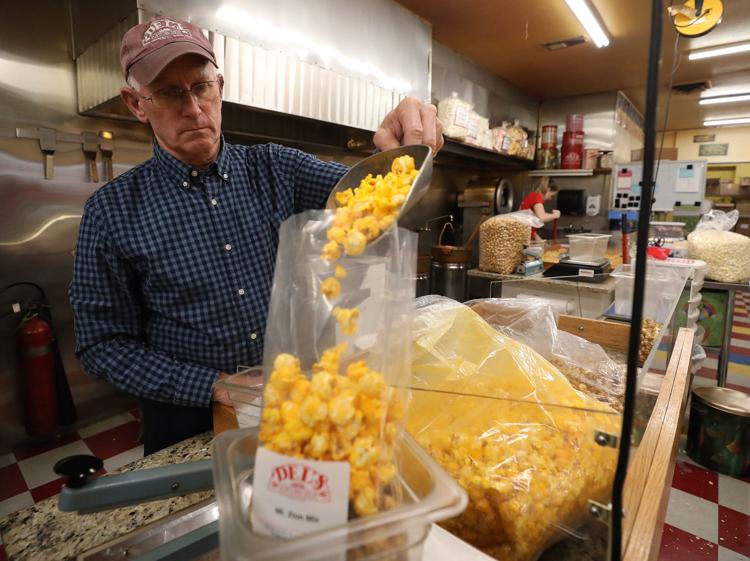 Thursday, Feb. 7
Wage hike passes Illinois Senate
Small business owners in Decatur say a proposal to increase the state's minimum wage to $15 an hour by 2025 would have dire consequences for them and their employees.
Several business owners who spoke to the Herald & Review on Thursday said they're worried about the consequences, which could include increasing their own prices to keep up.
"Everything will be going up," said Mike Jacobs, co-owner of Del's Popcorn in Mount Zion.
Beyond increases for the employees making minimum wage now, employers said, there's a ripple effect at play.
"For the older employers making more than $15, and then a high schooler comes in," Jacobs said, "do you add another $7 — the difference between $8.25 and $15? We have to get a better understanding of it."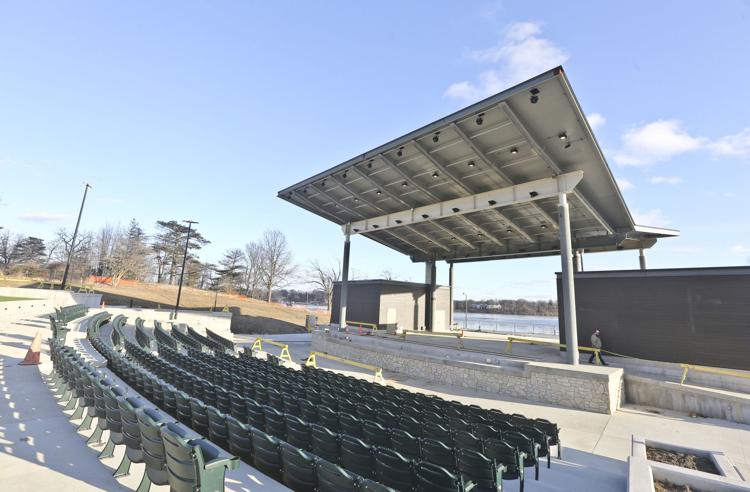 Friday, Feb. 8
The Devon G. Buffett Amphitheater
Devon Buffett is the wife of Decatur philanthropist and former Macon County Sheriff Howard Buffett, whose foundation primarily funded the construction of the multi-million dollar amphitheater. Mike Wilcott, the amphitheater's manager, said Howard Buffett wanted to name the facility after her.
Wilcott said the park district plans to colloquially call the amphitheater "The Devon Lakeshore Amphitheater," or more simply, "The Devon."
"We're hoping to make it grow as a brand," he said of the shortened name. "It's like Texas Roadhouse. No one calls it 'Texas Roadhouse.' They just call it 'Roadhouse.'
Wilcott, who is responsible for overseeing operations, talent management, sales and marketing for The Devon, said it is set to open for performances by Memorial Day weekend. Opening night will be Friday, May 24, he said, and the act scheduled to perform then will be announced at a later date.