Sunday, Dec. 2
Taylorville begins tornado recovery
An estimate from the Christian County Emergency Management Agency said the Saturday evening storm damaged more than 100 homes and resulted in 21 people needing hospital treatment; three of the injured were transferred from Taylorville Memorial Hospital to other facilities for specialist treatment and one person had suffered critical injuries.
Ameren Illinois crews numbering more than 100 swarmed over the city fighting to restore disrupted power supplies. Ameren field representatives told the city at least 100 power poles had been destroyed.
Gov. Bruce Rauner arrived to see the damage for himself Sunday afternoon as displaced families found help at a designated shelter set up with the American Red Cross at Crossroads Apostolic Ministries.
"I was born and raised around here and I've never seen anything like this," said Cindy Ridgeway, 59. She lives about 8 miles from Taylorville but was in town with her boyfriend to inspect the damage inflicted on a relative's house at 801 West Market Street.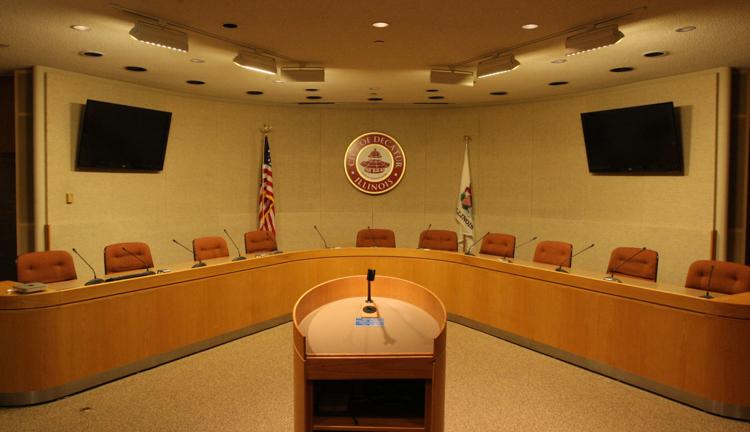 Monday, Dec. 3
Decatur City Council OKs $68M budget
"Nobody wants tax increases, but costs go up every year," said Councilman Chuck Kuhle. "For those in the public that don't want to raise taxes, I think we need feedback from them on what services they'd like to cut back on in order for us to hold taxes down" next year.
The city's rising costs include everything from staff salaries and health insurance premiums to equipment and loan payments. But current tax revenue, such as the local sales tax, hotel and motel tax and the food and beverage tax, are not keeping pace with those growing bills, staff say.
"This year we can do what is being proposed (in the 2019 budget), knowing there's going to have to really difficult conversations related to how we fund things going forward," said Interim City Manager Billy Tyus.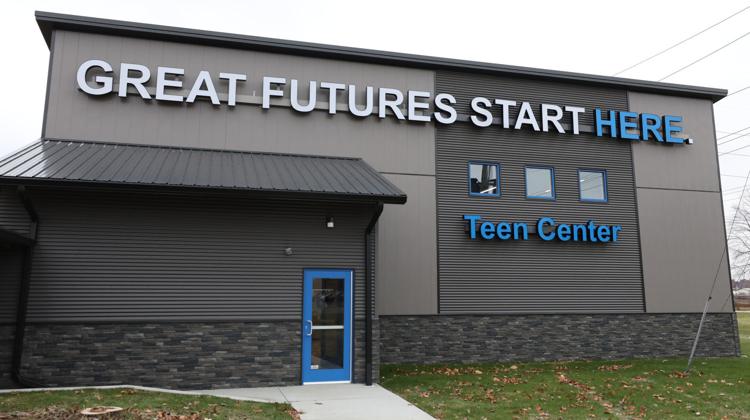 Tuesday, Dec. 4
Boys & Girls Club opens teen center
The new teen center at the Boys & Girls Club of Decatur got rave reviews from the first three teenagers who saw it on Tuesday.
The eyes of Quintara Young, 18, Dillon Phillips, 15, and Cardeje Strong, 16, lit up as they took in the center. They saw pool tables, flat-screen HDTVs, couches and high-rise tables. They stood on a floor painted with the club's colors: blue, black, gray and white.
Inside the teen center are a loft, gaming and TV area and an open space with a pool table and basketball hoop game. The walls are decorated with murals stating inspirational goals such as "be brave," "be great," and "academic success."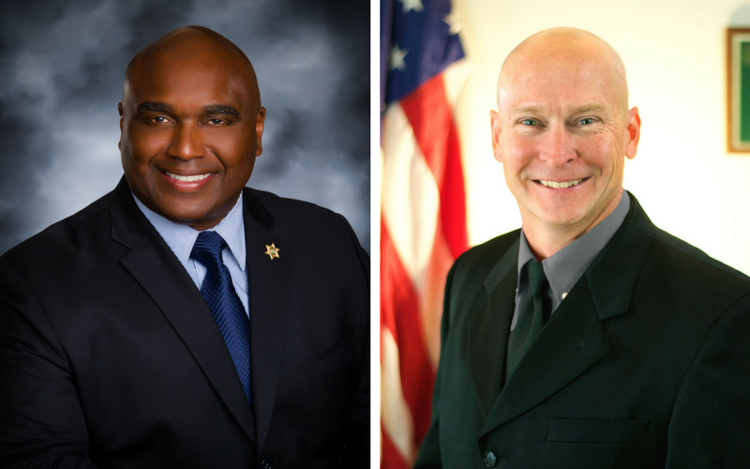 Wednesday, Dec. 5
Root says he will seek full recount in sheriff's race
"I asked Tony Brown to stand with me and take those steps to assure a full hand count of all legal ballots to determine the actual winner of our race and for each to accept the results," Root said in a news release. "However, Mr. Brown indicated he will oppose a full hand count. Regrettably, it appears that an adversarial lawsuit is imminent."
When reached by phone Wednesday, Brown said he had not seen the news release and could not immediately comment.
Wednesday's announcement is the most contentious step in what has been a long and complicated process since election night, when Root looked to be the winner with a 99-vote advantage over Brown. But on Nov. 20, when mail-in and provisional ballots were added to the vote total, Brown was declared the victor by a single vote, 19,655 to 19,654.
Thursday, Dec. 6
2 killed when semi hits bus near Bloomington
The head-on Interstate 74 bus crash that killed two and injured eight Normal West ​girls' basketball team players Wednesday night could have been much worse, the school district superintendent said Thursday, as staff and students spent the day helping each other cope with the tragedy.
"Looking at the condition of the bus, we probably witnessed a miracle," said Superintendent Mark Daniel.
A semitruck going eastbound in the westbound lanes near Downs at about 8:30 p.m. slammed into the bus carrying players back from a game at Champaign Central. Killed were the truck driver, identified by the Peoria County Coroner as Ryan E. Hute, 34, of Delmar, Iowa, and Charles Crabtree, 72, of Normal, a volunteer with the team.
None of the players hurt had life-threatening injuries. Normal West High School Principal Dave Johnson said coach Steve Price had "multiple broken bones that will require surgery," but that he was expected to recover. The bus driver also was hurt, officials said.
"It's a sad day today but it's also a thankful day. ... A crash of that magnitude could certainly have a much worse outcome than where we're at," Johnson said.
Friday, Dec. 7
Decatur ceremony marks Pearl Harbor anniversary 
"Most of the witnesses are no longer with us, but the legacy of men and women who defended Pearl Harbor on that day of infamy will always be felt," said state Rep.-elect Dan Caulkins, a U.S. Army veteran of the Vietnam War who spoke to the gathering at the Beach House restaurant on Lake Decatur. "This was a day that defined America and changed the world."
On Dec. 7, 1941, Japan launched a surprise attack on the U.S. Navy base at Pearl Harbor, Hawaii. The attack that killed 2,403 people and decimated the U.S. Pacific Fleet shocked the nation and led to the United States entering World War II. Japan used six aircraft carriers with 353 aircraft and covered about 4,000 miles to make the attack.
The U.S. Navy provided a wreath to place on Lake Decatur from a dock in Nelson Park.