Sunday, April 7
Governor signs Tobacco 21 law
Gov. J.B. Pritzker signed into law a statewide initiative that raises from 18 to 21 the minimum age to purchase tobacco products. The law takes effect July 1.
The signing ceremony Sunday in Chicago marked the end of a four-year effort by lawmakers and advocates to change the age to buy products containing nicotine — including cigarettes, e-cigarettes, vapes and chewing tobacco, to name a few.
Pritzker was joined by the bill's sponsors, Democrats Camille Lilly, a representative from Chicago, and Julie Morrison, a senator from Deerfield.
"When things get out of hand or are no longer tolerable, the people speak, and we as legislators come to bring that message and advocate," Lilly said when the legislation passed the Senate in mid-March. "I get to have this be part of my history. I believe this is one of those bills that saves lives."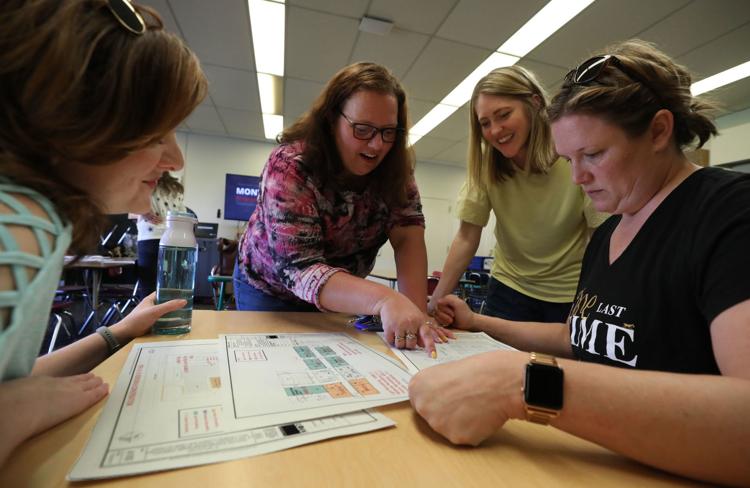 Monday, April 8
Parents get look at Montessori merger
Design work has begun on transforming Thomas Jefferson Middle School into Decatur's Montessori school, where two existing programs are expected to converge in August 2020.
The changes are part of the second phase of the district's $55 million facilities plan, and would come after Thomas Jefferson students combine with those already at Stephen Decatur Middle School in a renovated building there. That change is set to take effect in August of this year.
Montessori programs are known for their unique educational philosophy, which includes hands-on and self-directed learning. Decatur Public Schools' two programs are at Garfield Montessori School and Enterprise School. By the time the move to Thomas Jefferson is complete, Enterprise will also be fully Montessori. District leaders hope the larger space will alleviate a lengthy waiting list.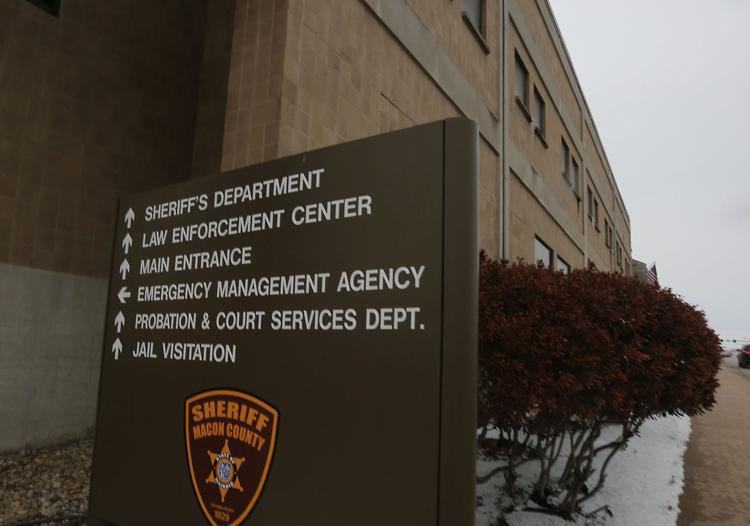 Tuesday, April 9
Sheriff's property sales investigated
A special prosecutor is deciding whether to pursue charges of official misconduct against members of the Macon County Sheriff's Office who may have been involved with property sales that violated state law.
The case stems from a complaint, investigated by Illinois State Police, that a sheriff's deputy made unlawful purchases of homes in foreclosure sales. The sheriff's office conducts these sales, at which foreclosed properties are sold by a public auction, and state law forbids sheriff's deputies and other employees from buying foreclosed properties in the counties where they preside.
The complaint and charges are described in a motion filed by First Assistant State's Attorney Nichole Kroncke, who sought the special prosecutor to avoid a conflict of interest. The legal filing does not name those involved, and State's Attorney Jay Scott and Macon County Sheriff Tony Brown both declined comment.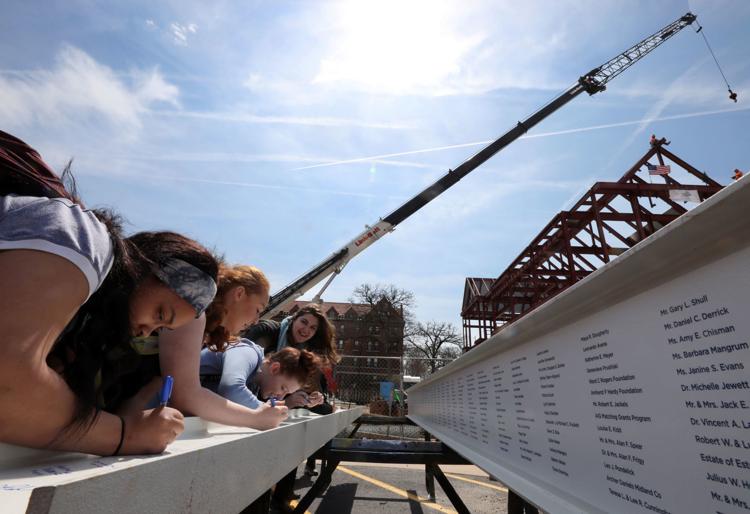 Wednesday, April 10
Beams honor Millikin donors
One of the workers sat astride the center beam for the roof, while the second stood on another beam at the corner of the top of the building and caught the beam by a rope attached to it, giving directions to the crane operator through signals as they placed and secured the two beams.
Millikin still needs to raise $3.5 million for the $29 million Center for Theatre and Dance project, White said. The 62,000-square-foot building is scheduled to open in fall 2020 and will include a 265-seat "black box" theater, orchestra pit, balcony and tech gallery.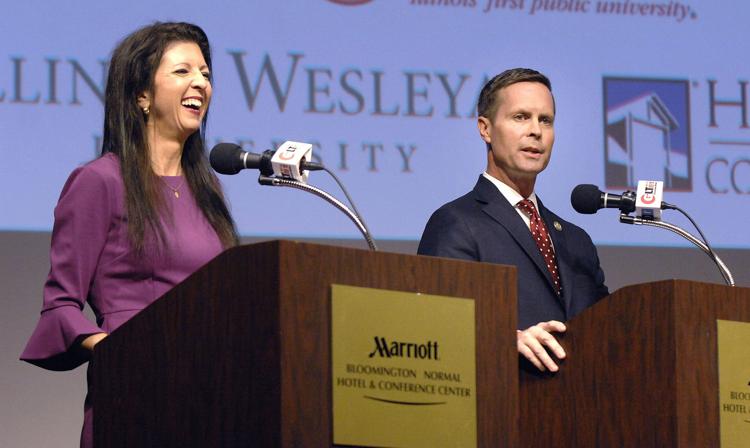 Thursday, April 11
Election 2020 gets underway
Incumbent Davis, a Taylorville Republican, defeated Londrigan last fall by 2,058 ballots. He won 50.4 percent of the vote, while she carried 49.6 percent.
In announcing her candidacy among supporters at state AFL-CIO headquarters in Springfield, Londrigan focused heavily on healthcare, a theme of last year's campaign. 
A spokeswoman for Davis said voters rejected Londrigan in November because of "liberal policies" she supports.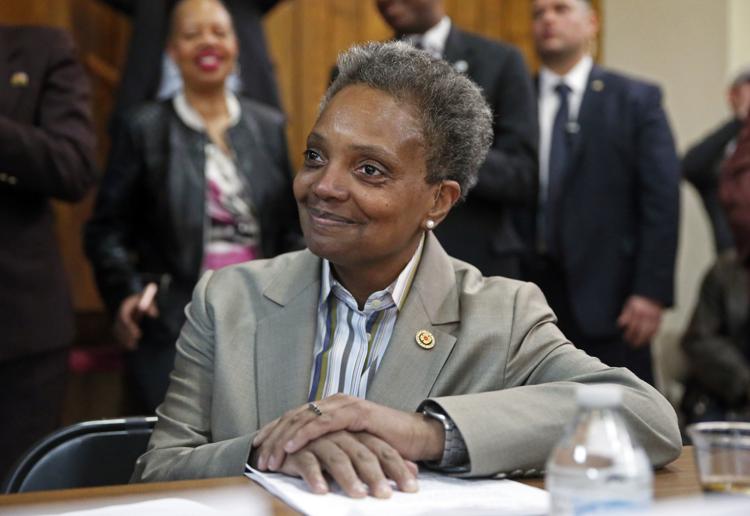 Friday, April 12
Lightfoot asks unity; downstate unsure
Halbrook, of rural Shelbyville in Central Illinois, has his own take on Chicago. He's the lead sponsor of a House resolution urging Congress to designate the city as its own state, separate from the rest of Illinois, because of its longstanding regional differences.
"I think the issues we face remain the same," he said, despite Lightfoot's address. "It's just this ideology that continues to get driven from that corner of the state down upon the rest of us."
State Sen. Andy Manar, a Democrat from the southern Illinois community of Bunker Hill, said some of the problems his district faces are akin to what Chicago sees in some of its neighborhoods. Manar said understanding the similar nature of problems is needed to overcome the regional fissure.