Sunday, Oct. 28
Decatur protest supports transgender rights
August Francis marched in downtown Decatur Sunday afternoon armed with a megaphone and a message for President Donald Trump's administration: Transgender people cannot be canceled out of existence by rewriting government rules.
The "memo" refers to recent news stories claiming that a memo exists revealing Trump administration plans to strictly define a person's gender by the sex organs they have at birth.
The New York Times, which first reported the memo, said the Department of Health and Human Services wants to nail down a precise definition of sex under Title IX, the federal law that bans gender discrimination in education programs receiving government funding. The new definition would classify sex as male or female and unchangeable. Any dispute would be resolved by genetic testing.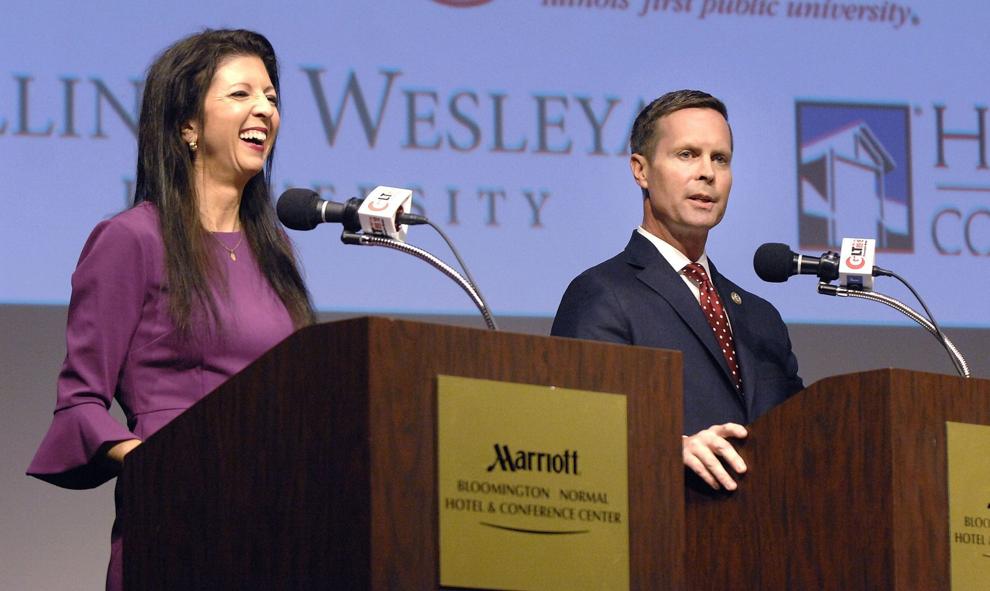 Monday, Oct. 29
Health care remains focus in debate
Health care continued to be the most divisive issue in the race for U.S. Rep. Rodney Davis' seat at a Normal debate Monday.
Davis, who voted for a proposal — the American Health Care Act — that Democrats claim would strip coverage from those with pre-existing conditions, denied that and said fact checks on the issue are flawed — including a Washington Post fact check about his tactics that Davis dismissed as partisan.
Londrigan said those statements don't mean care would be affordable for those with pre-existing conditions, and she said several organizations support her views, including multiple community newspapers, the AARP, multiple health organizations and the Congressional Budget Office.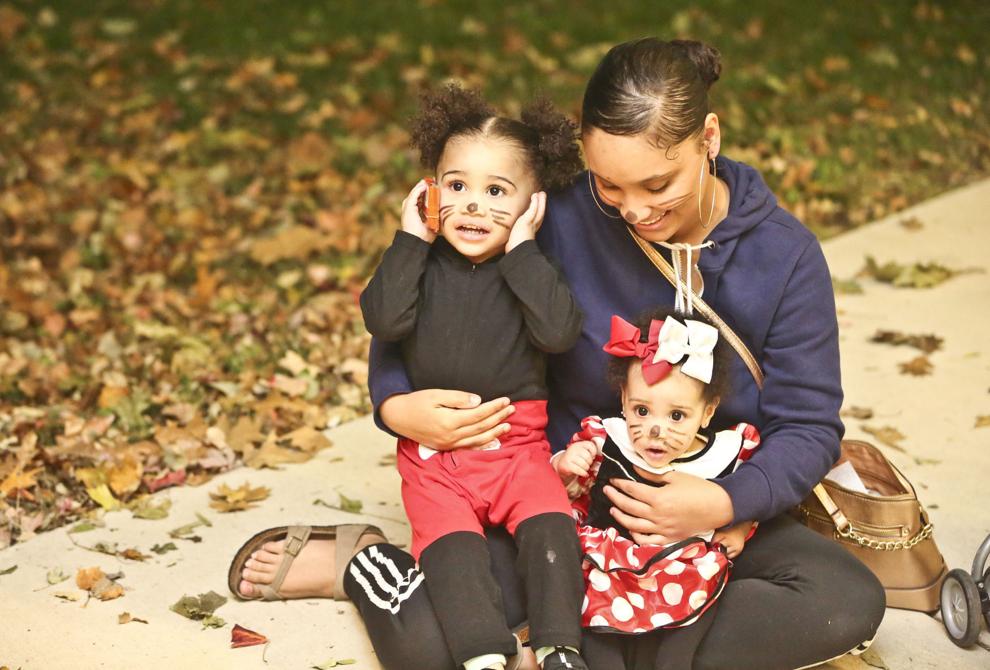 Tuesday, Oct. 30
Welcome to Halloween High at MacArthur
It's not every day when barnyard animals roam the halls of MacArthur High School, but Ava and Kendall Kemp of Warrensburg took their roles as a chicken and a cow in stride Tuesday night.
As they sat in a wagon made up to look like the front of a red barn with a fence, 1-year-old Ava and 7-year-old Kendall received various compliments and attention from other families at the event.
"(Ava) was saying 'bawk-bawk' at home earlier, but she doesn't seem to want to do it here," said their dad, Mark Kemp, with a chuckle.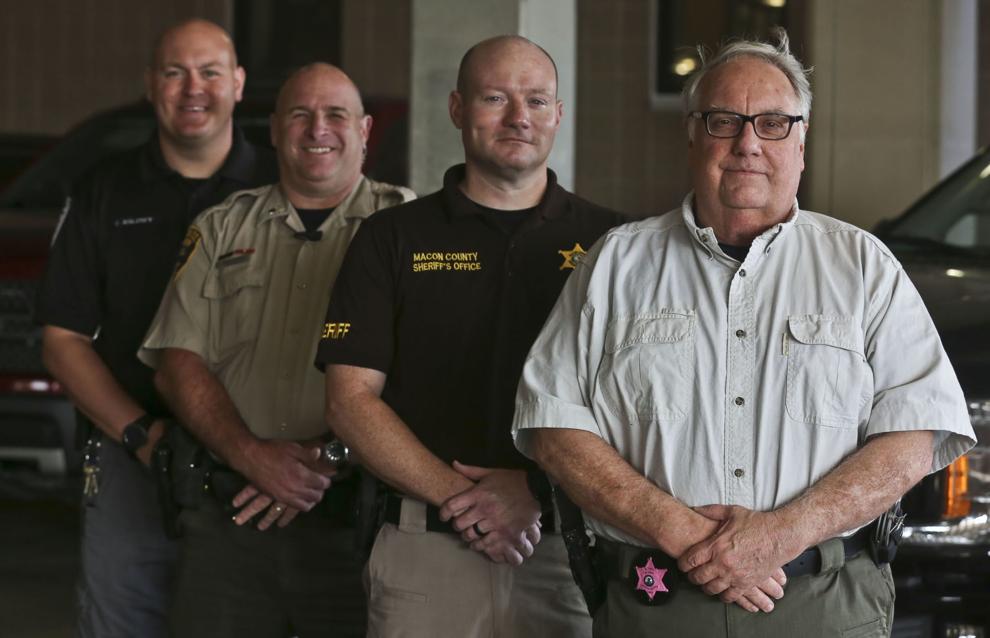 Wednesday, Oct. 31
Macon County, Decatur officers shun razors for a cause
It's against department regulations, but Macon County sheriff's deputy Dustin Brown, 23, has already thrown out his shaving cream and razor and will not shave for the next month.
"I can't grow the best beard," Brown said. "But I'm ready to relax."
In recent years, men have across the country have tossed their razors and let go of the daily shaving routine for No Shave November to raise awareness of men's cancer and health issues. More than $2 million has been raised for cancer prevention, education and research, according to the organization's website.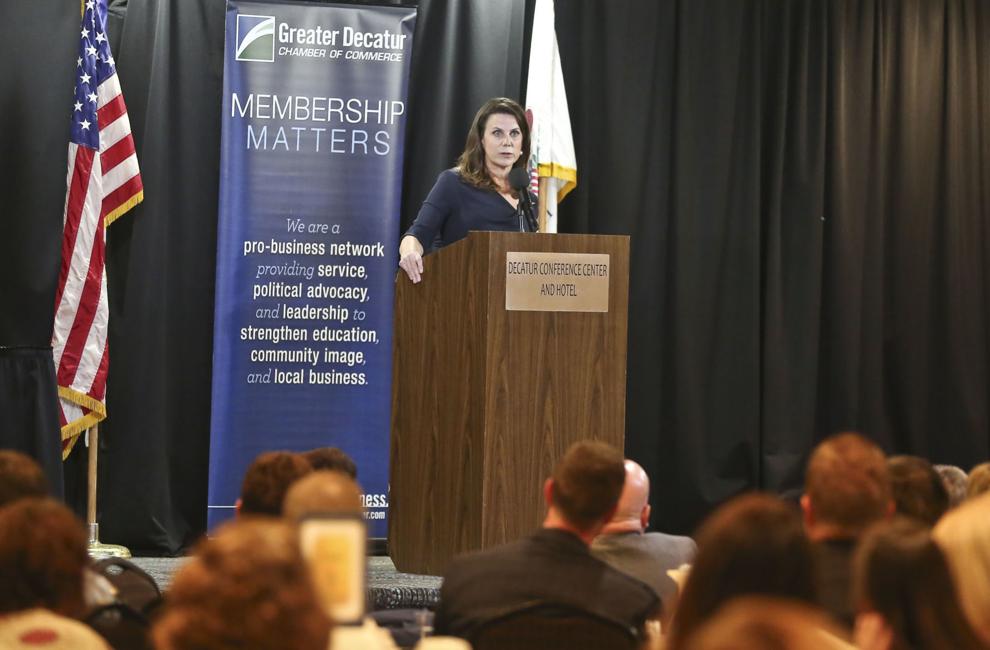 Thursday, Nov. 1
Neuhoff Media CEO addresses Chamber dinner
In her address to members of the Greater Decatur Chamber of Commerce at its annual meeting, Beth Neuhoff spoke of an unlikely bridge between personal tragedy and business success.
"I don't really love being known as the widow who took over her husband's family business, but I have to admit it is who I've become," the president of CEO of Neuhoff Communications said to the Chamber audience at the Decatur Conference Center and Hotel.
Neuhoff Communications is the parent company of WSOY in Decatur and a number of local radio and TV stations in the Midwest. Its CEO spoke of how her late husband's sudden death six years ago not only turned her personal life upside-down but also her career.
She said within a year of taking over the business, she was able to save several fledgling TV stations and find a new identity after the grief of losing her husband, and subsequently, her mother to a brain aneurysm.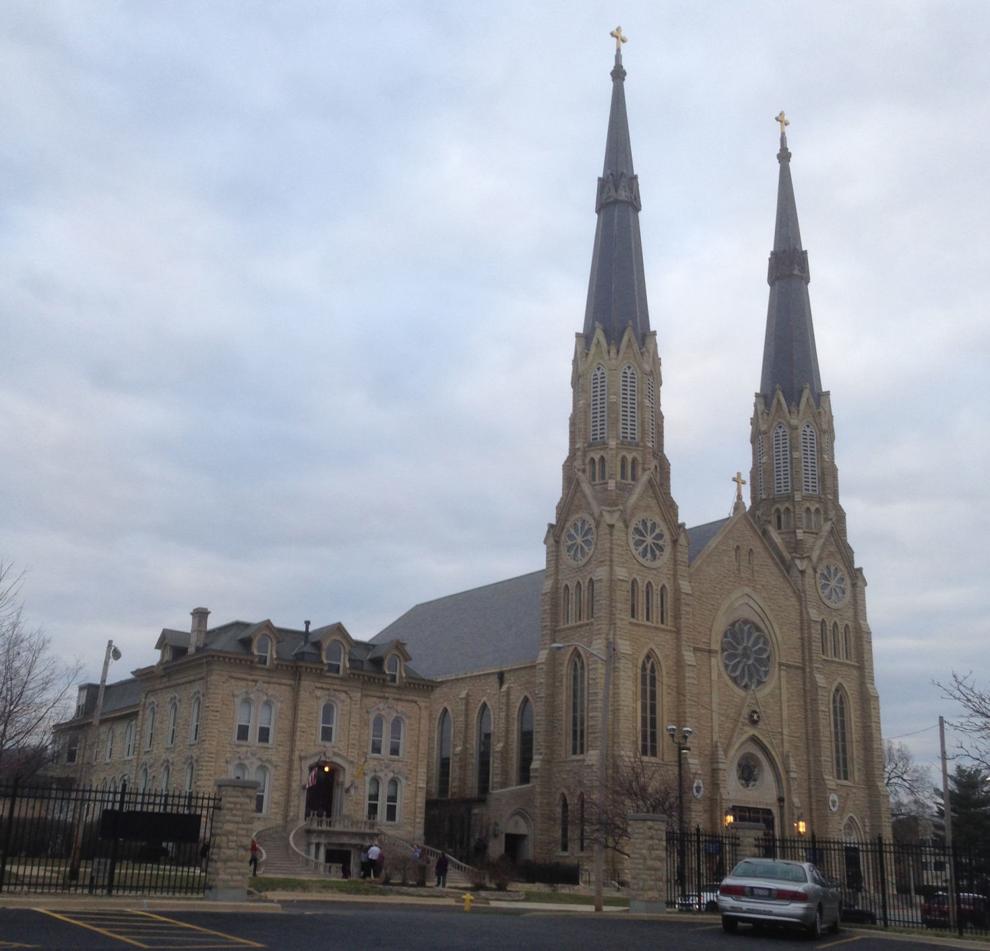 Friday, Nov. 2
Peoria Diocese names 3 priests accused of sex abuse
George Hiland, Duane Leclercq and John Onderko are accused of engaging in sexual misconduct with minors. The incidents date back 50 years for Hiland, 30 years for Leclercq and 55 years for Onderko, the diocese said. Leclercq's assignments included St. John in Clinton and St. Patrick in Wapella from 1983 to 1989.
"Effective immediately, Hiland, Leclercq and Onderko can no longer function as Catholic priests in any public capacity, wear clerical garb or the Roman collar, and are to refrain from using the title Reverend or Father," the diocese said in a news release.
The Springfield Diocese, which includes Decatur and much of Central Illinois, has not published the names of credibly accused priests and does not have immediate plans to do so, according to a statement issued by communications director Marlene Mulford.