Sunday, March 10
You call that a strike?!?
It was the 2019 Decatur State Umpire School, a two-day training workshop hosted by the USA Softball of Illinois Umpires. 
"If umpires want to work tournaments it's mandatory that, every fourth year, they have to come through this school," said Paul Tomazzoli, who has been making the calls for decades. 
Tournament umpires get $35 a game. It requires skill and, of course, a nice uniform. 
"You've got to hustle out there in the game and you've got to look good," said Lyle Meador, an umpire. "If you are wearing a nice, crisp clean hat, your shoes are clean and you just show up looking like an umpire, you are going to gain a little bit more respect right off the bat."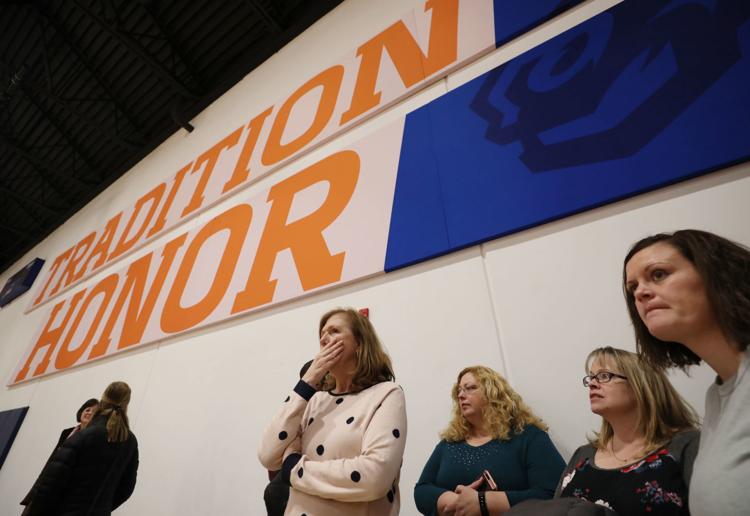 Monday, March 11
Cerro Gordo school additions on track
Sarah Bone's children will have plenty of time to enjoy the new addition at Cerro Gordo Junior/Senior High School.
High school sophomore Jaylin won't have as long as third-grader Marley, but Cash, 4 months, will never know the discomfort of having to walk from the main building across a cold, rainy parking lot to get the annex on the other side.
"I'm excited," said Bone, who teaches kindergarten at Cerro Gordo Elementary School.
Marley pronounced it "pretty cool," and said the new junior high gym is a lot bigger than the old one, which will become a theater and auditorium. Construction on that space began Monday.
Superintendent Brett Robinson conducted a tour of the 17,975-square foot addition, which joins the 1929 building with the 1963 annex and will allow for a new, secure entrance, new classrooms, a new dining area, a science/technology/engineering/arts/math lab and a new library. The old library will be remodeled into two more classrooms. The $9 million project will be complete by August in time for next school year.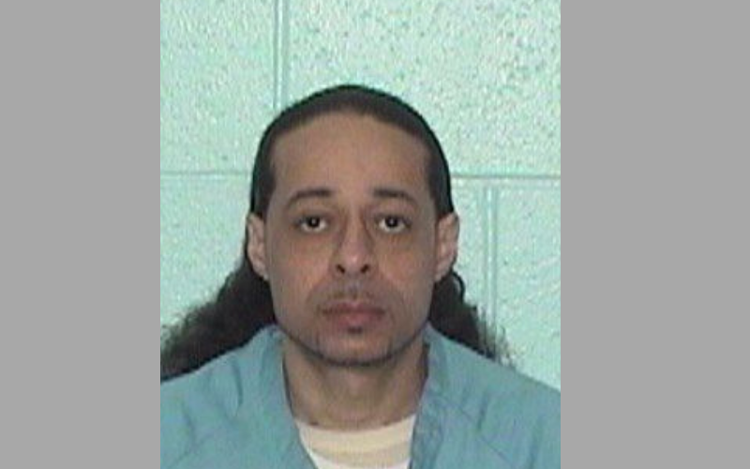 Tuesday, March 12
Gunman's record shows history of threats
Brown, 39, of Springfield, made the comments in 2011 while being held in the Macon County Jail, having been arrested in a series of Decatur house burglaries. Prisoner phone calls are taped and Brown had made calls implying a desire to kill police, prosecutors said: "The (expletive) better hope and pray I don't get out," Brown said in one conversation.
Brown is charged with murder in the death of Jacob Keltner, 35. Investigators say Keltner was shot March 7 while trying to serve an arrest warrant at a hotel in Rockford, and Brown fled in a vehicle that crashed along an interstate about 170 miles away.
Wednesday, March 13
Decatur school board candidates debate
A sweeping $55 million five-year Decatur School District strategic plan is moving forward, encompassing many issues that affect the education of children of all ages in the community, and the four school board candidates touched on many of them during a debate Wednesday.
The candidates are vying for three open seats in the April 2 election, and they met at Richland Community College on Wednesday to answer questions about district issues. Sponsored by the Herald & Review and the NAACP Decatur Branch, the debate covered a variety of topics, but discipline and finances came up most often.
The candidates are Leara Evans, a retired educator; Regan Lewis, a Decatur attorney; Andrew Taylor, economic development officer for Decatur and Macon County; and incumbent Dan Oakes, a retired banker.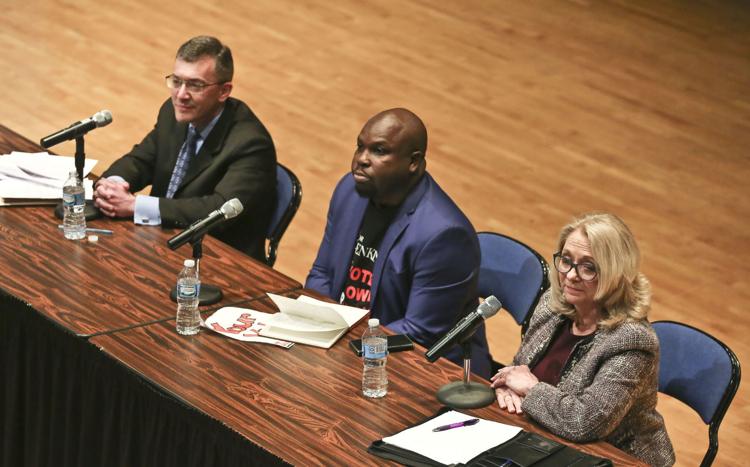 Thursday, March 14
Mayor, council candidates debate issues
While the candidates running to become Decatur's mayor or join the city council may differ in experience and ideas, their collective desire to help bring positive change to the city was showcased during the debates.
Sponsored by the Herald & Review and WCIA-TV, the back-to-back debates were hosted by Richland and came less than three weeks before residents hit the polls on April 2.
Mayor Julie Moore Wolfe is running for re-election, and faces challengers city Councilman David Horn and Jacob Jenkins. Lisa Gregory and Bill Faber are the incumbents in the city council race, while the other candidates are Shavon Francis, Shelith Hansbro, Marty Watkins, Rodney Walker and Phillips.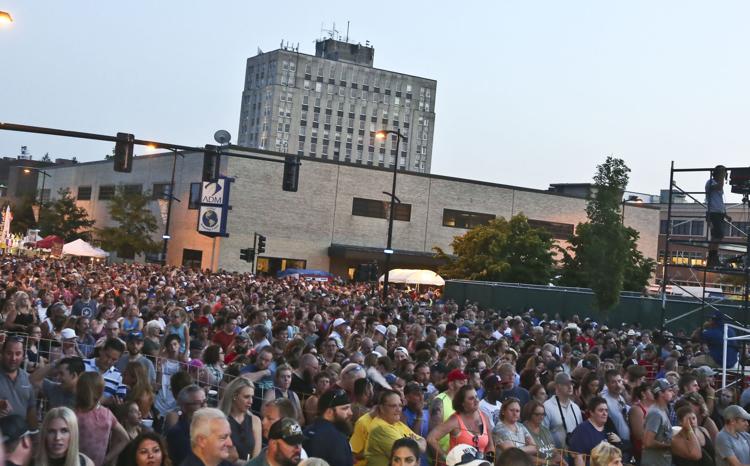 Friday, March 15
Celebration producer Sturgill resigns; show must go on
The city's iconic downtown street festival will be under new leadership following the resignation of Decatur Celebration Producer Lori Sturgill on Thursday.
"I have loved being a part of the Decatur Celebration for the past 20 years of my life, but it is time for me to pursue other passions," she said. "I wish nothing but the best for the organization."
It's not immediately clear how or when a successor will be chosen by the Celebration board. A call to Celebration board President Claudette Davis was not immediately returned Thursday night.
In a front page editorial on Saturday, the Herald & Review called for continued support of the festival.