Sunday, May 19
Awaiting word on marijuana
Opt out or be open for business?
That's the question Decatur officials will be facing if Illinois lawmakers take the historic step of legalizing recreational marijuana. The legislation, a key campaign issue for Democrat J.B. Pritzker, is being considered by the Democrat-controlled General Assembly in the sprint to the end of session on May 31.
The original legislation allowed expungements for cannabis-related convictions. The exact language is still under debate, along with fine-tuning various parts of the plan to meet concerns from law enforcement, current growers and activists.
If the proposal survives the growing debate in Springfield, it will be left to municipal officials whether to allow pot dispensaries within their borders. Opting out means losing revenue generated from sales, as well as permit fees.
Decatur Mayor Julie Moore Wolfe, like several local officials interviewed for this story, said she's awaiting the final bill before deciding what steps to take.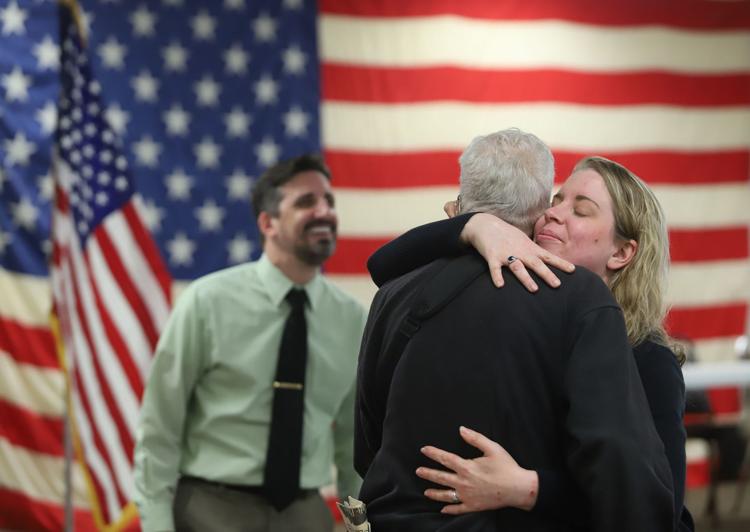 Monday, May 20
Never to late to honor
Dana Morse said she gets emotional when her grandfathers speak about their time in the service.
"I always cry," she said.
There was another occasion to be sentimental for Morse on Monday, when Korean War-era veterans Curly Howard and Maurice Dean Dixson were honored during a Pinning Ceremony Monday at the VFW Hall Post 99 in Decatur. The two were the highlight of the event that also saw other relatives who had served — John Dixson, who served during the Vietnam War era and Samuel Dixson, an Iraqi War veteran — asked to speak and accept a flag pin.
"I appreciate all the elder veterans around me, because seeing the combination of the military now was nothing like what they had when they went," said Samuel Dixson, who is the grandson of Maurice Dixson.
The event was organized by Connie Young, volunteer coordinator with Harbor Lights Hospice, which began conducting the pinning ceremonies last year in its 17-county region. Ceremonies can be held in homes and assisted living facilities with a few family members attending or with several people in larger venues, such as the Decatur VFW Hall.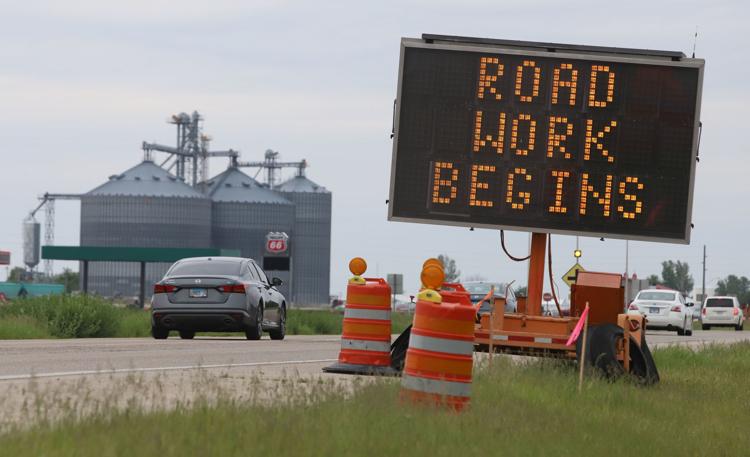 Tuesday, May 21
Work starts of Macon 'J-turn'
MACON — Work starts next week to bring the state's first "J-turn" intersection to U.S. 51 in Macon, a $1.9 million project that aims to improve safety in an area that county officials and lawmakers have long deemed hazardous.
Work on the highway's intersection with West Andrews Street Road was set to begin today, but was pushed back to May 28 because of wet weather in the forecast, said Tim Hemmen, project implementation engineer for the Illinois Department of Transportation's District 7, which includes Macon County. Weather will also determine whether the project will meet its initially scheduled completion date of Sept. 1.
Since the highway expanded from two lanes to four in the early 2000s, the intersection has been the site of a number of crashes. The changes are designed to restrict through traffic and left-turn movement on West Andrews Street Road, and to keep drivers from attempting to cross four lanes of U.S. 51 at once, IDOT engineer Greg Jamerson previously told the Herald & Review.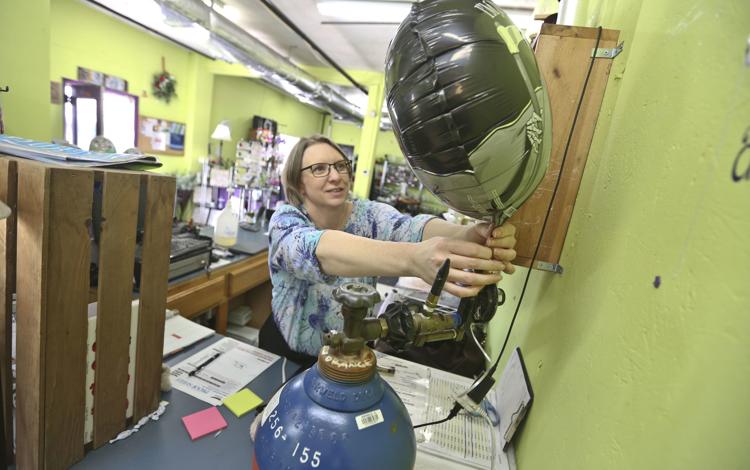 Wednesday, May 22
Helium shortage raises concern
"We know one day there may not be helium for us," said Camice Barker, who runs Barker's Balloonery and Bridal, a Shelbyville business that makes balloon bouquets, balloon arches and other balloon displays for parties, events and weddings.
Because helium also is used in airbags, fiber optics, rocket fuel and a variety of medical uses, Barker said she's come to terms with the changing economics. It's been a steady increase.
"Since I started in 1995, my price on helium has gone up about 313%," she said.
The retailer Party City announced May 9 it will close 45 of its 870 stores nationwide throughout the year. The lack of access to the gas has negatively affected latex and metallic balloon categories, the company said in a statement.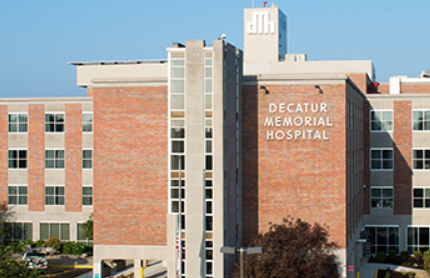 Thursday, May 23
DMH joining Memorial system
DECATUR — Leaders of Decatur Memorial Hospital predict only positive changes for patients and the community when it becomes an affiliate of Springfield-based Memorial Health System later this year.
DMH President and CEO Timothy Stone Jr. and Memorial Health System President and CEO Ed Curtis both stressed their focus on prioritizing quality local healthcare.
"If there is any change whatsoever, it will be for the good," said Stone, who plans to step down Sept. 30. He has worked for the hospital since 1995 and was named CEO in 2015.
A joint statement from both parties said the DMH executive team will continue day-to-day operations and have a local community board. The Decatur hospital will not change its name, and Curtis said wages would remain the same for employees. No layoffs are anticipated, he said.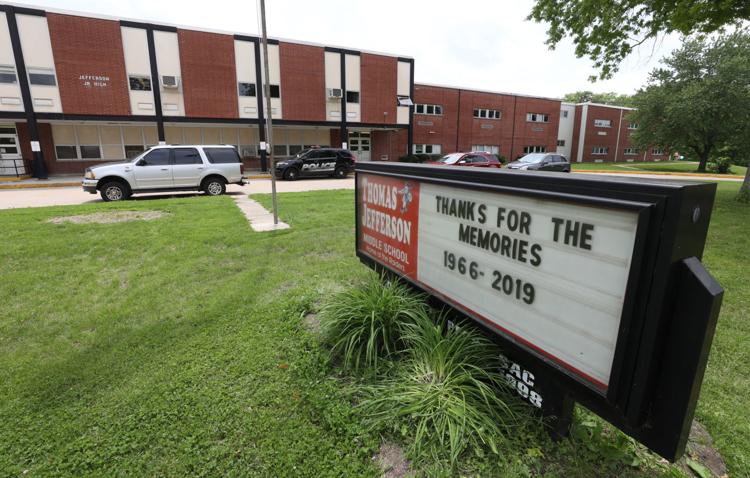 Friday, May 24
Thomas Jefferson closes middle school era
DECATUR — The last day of school is bittersweet for staff and students every year. Everyone's ready for a break, but they're also saying goodbye, sometimes forever.
The Thomas Jefferson building will soon undergo extensive remodeling to accommodate the Montessori programs at Garfield and Enterprise schools and will reopen in August 2020 as the district's Montessori school. Stephen Decatur Middle School will be the district's only middle school as of August this year.
The marquee sign in front of the building reads, "Thanks for the memories. 1966-2019," a message echoed on the T-shirts worn by several staff members.
"It's sad," said Kieara Marshall, a seventh-grader at Thomas Jefferson, whose cousins in fifth and sixth grade had been looking forward to attending Thomas Jefferson. "We just have to move forward the best we can."