SUNDAY, JANUARY 26
Raptor Center nursing bald eagle 
When the Illinois Conservation Police brought a mature bald eagle to the Illinois Raptor Center on Jan. 7, the chances of recovery were slim.
The eagle had been hit by a car and rescued by an Illinois State trooper. The conservation officer took her to the center, where Program Director Jacques Nuzzo examined her. She had injuries to her head and under her wing, broken talons and possible internal injuries. 
With the bird wobbly, still in pain, and unable to bend over to pick up food, Nuzzo cut up her meat for her and fed her. Trooper should be ready to be released in the next couple of weeks, probably early in February, Nuzzo said. He wants to be certain she can sustain long flights, turn and land and bank properly, so she can catch her own food.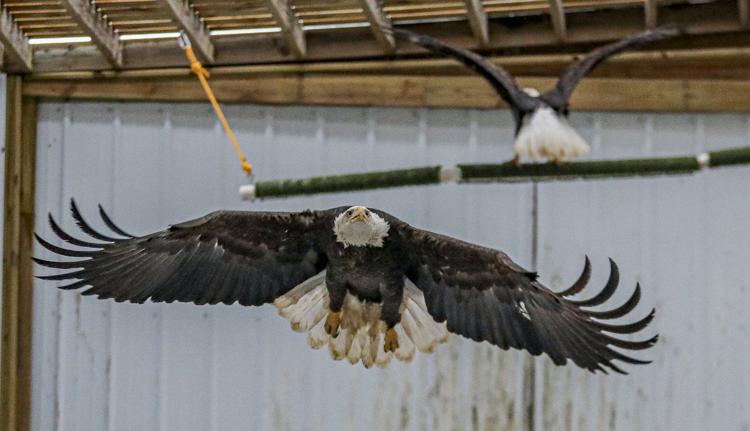 MONDAY, JANUARY 27
Conagra sells Lender's Bagels, Mattoon plant  
Conagra Brands has sold Lender's Bagels and its Mattoon bagel factory to Bimbo Bakeries USA, Inc., a business unit of Mexico City-based Grupo Bimbo.
Chicago-based Conagra announced the divestiture earlier this month in a press release on its corporate website, with the transaction including "the Lender's brand and related intellectual property, the production facility in Mattoon, Ill., and inventory."
Forbes reported that Conagra acquired Lender's, a refrigerated and frozen bakery business, as part of its $10.9 billion acquisition of Pinnacle Foods in 2018. Conagra reportedly has sold Lender's to Grupo Bimbo for an undisclosed sum.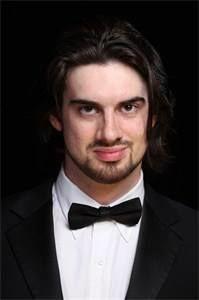 TUESDAY, JANUARY 28
Decatur native wins Grammy
Decatur native Andrew Craig Brown received a Grammy on Sunday night for his contribution to the Best Opera Recording of "Fantastic Mr. Fox."
You have free articles remaining.
The Cerro Gordo High School and Millikin University graduate is currently living in Chicago, but with the coveted music award on his shelf, he is contemplating future opportunities outside of Illinois.
Brown recorded the future Grammy-winning album in 2014. As the years passed, he said he had almost forgotten about it.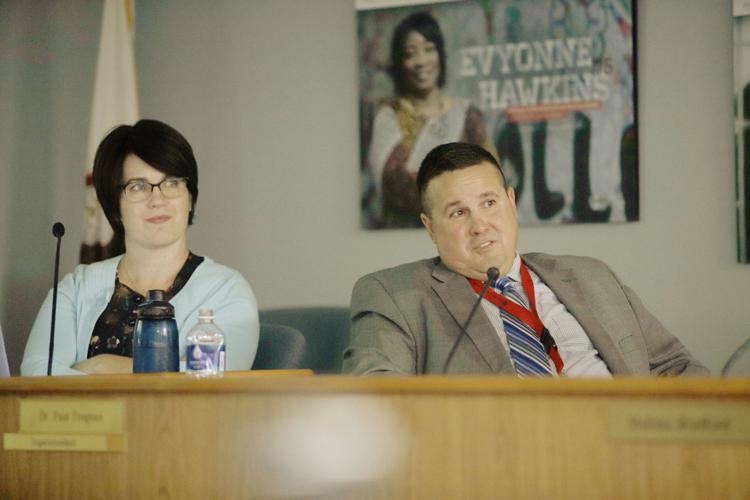 WEDNESDAY, JANUARY 29
School board moves ahead
The Decatur school board made several steps forward on the district's BOLD facilities plan and extended the contract of a top administrator, over objections from the district's teachers' union.
The BOLD plan aims to reduce the number of schools to 17 from 22, consolidating some buildings and closing others and building a new Johns Hill Magnet School at the current site. The board approved moving forward with seeking bids for construction of a new Johns Hill, with a goal of completing the building and opening to students by August 2021.
THURSDAY, JANUARY 30
Sheriff recount agreement reached
A legal battle over results of the November 2018 Macon County sheriff's election has been placed on hold and there will now be a hand recount of all ballots, according to a joint statement from Sheriff Tony Brown and his challenger, Lt. Jim Root. 
The final 2018 election tally had seen Brown, who had been a lieutenant with the sheriff's office, declared the winner by a margin of 19,655 to Root's tally of 19,654 votes after all provisional and mail-in ballots were counted. Root, a Republican who continues to serve as a lieutenant with the sheriff's office, had held a 99-vote advantage on Election Day. 
FRIDAY, JANUARY 31
Macon Co. monitoring virus news
Illinois Department of Public Health Director Dr. Ngozi Ezike said "the risk to the general public remains low." Macon County Health Department spokeswoman Marisa Hosier said they're monitoring the situation.