SUNDAY, FEBRUARY 2
Split from Chicago gains resurgence 
The long-shot attempt at divorce from Chicago and Cook County by downstate residents isn't a new concept, but recently a resurgence has popped up in counties like Cumberland, Douglas and Shelby. The goal is to add the question to the ballot and let residents decide. The Effingham County Board was the first to approve adding the referendum, and other boards like Massac and Fayette counties have followed suit successfully.
Cook County, home to the third most populated city in America, represents about 40 percent of the state's population, and five of the six executive state offices are occupied by Chicago residents.
While Republican lawmakers dominate many of the downstate seats, because of lopsided population of the Chicago area, the General Assembly has long been controlled by Democrats. That's been the source of continued friction on key issues like gun control, abortion and spending.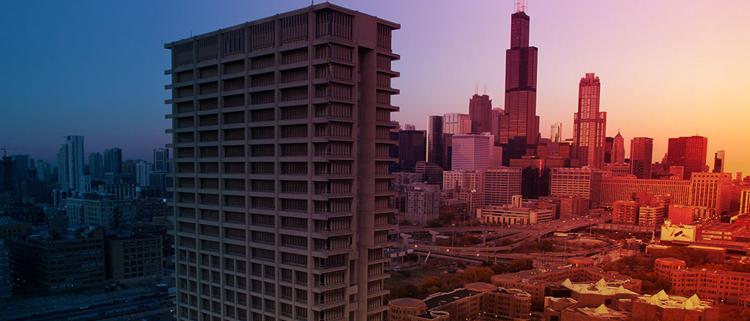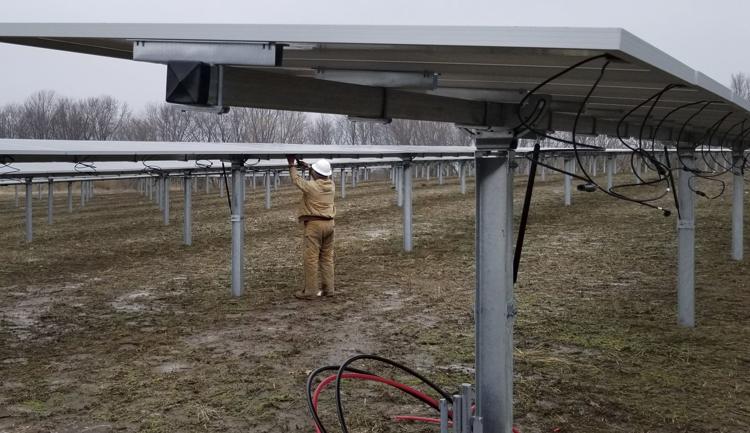 MONDAY, FEBRUARY 3
Power project at Lincoln College
Finishing touches are being completed on the 11-acre, 2.09 megawatt solar power project at Lincoln College, located near the college's baseball and soccer fields on farmland owned by the college. It is being built by Springfield-based Clean Energy Design Group, which is also installing a roof-mounted solar power system at Lincoln High School.
The system is expected to begin generating electricity for the college next month, after testing is complete. The installation is made up of 6,336 photovoltaic modules.
Clean Energy Design Group has 31 Illinois projects involving either schools or colleges/universities.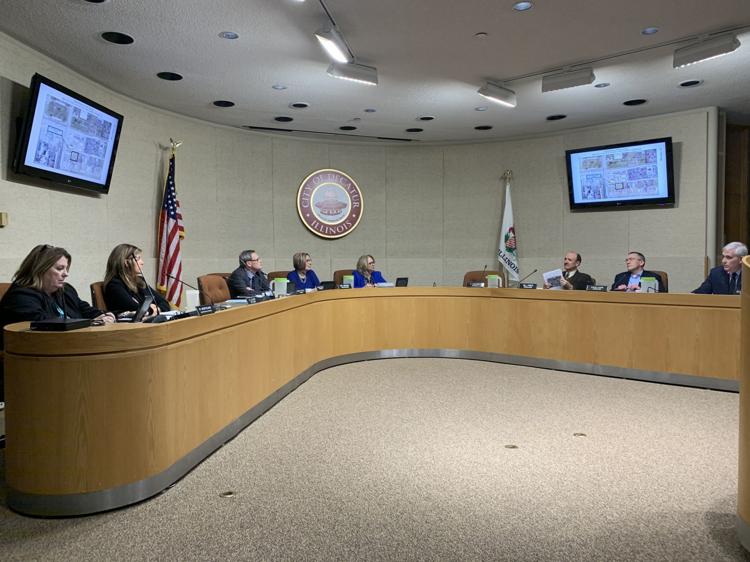 TUESDAY, FEBRUARY 4
Council changes public comment ground rules
Public comments from residents will now be limited to the beginning of Decatur City Council meetings following a vote Monday, a move that sharply divided both community members in attendance and those on the elected board. Dozens spoke.
The vote was 4-2 to adopt the change. Previously, residents could comment on each agenda item as well as at the start of the meeting. The change comes after an uptick in critical public remarks in recent months and what some city officials have described as personal attacks that discourage others from participating.
You have free articles remaining.
"If public debate becomes toxic, it discourages rather than encourages public participation," City Manager Scot Wrighton said.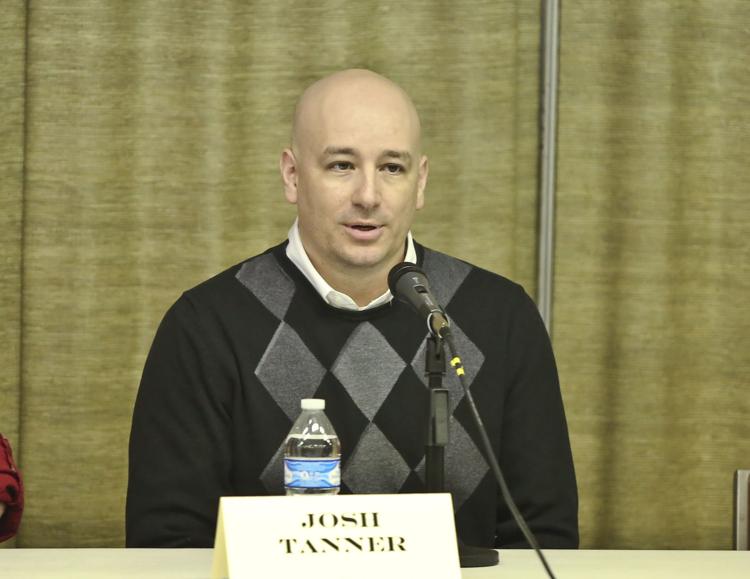 WEDNESDAY, FEBRUARY 5
State error led to county registrations
The Macon County Clerk's office took steps in recent weeks to address the erroneous registration of seven people who had said they were not U.S. citizens, the result of a state programming problem, County Clerk Josh Tanner said Tuesday.
Four of those people did not respond to a request from Tanner's office to appear and demonstrate why their registration should not be canceled. Of the remaining three, one had moved before being able to vote; one had voted in November 2018, but was able to prove U.S. citizenship; and one had confirmed being a non-citizen, but this person did not vote, Tanner said.
The clerk's office was notified by the State Board of Elections about the error on Dec. 30, he said. All seven people were mailed a letter requiring them to appear and demonstrate why their registration should not be canceled.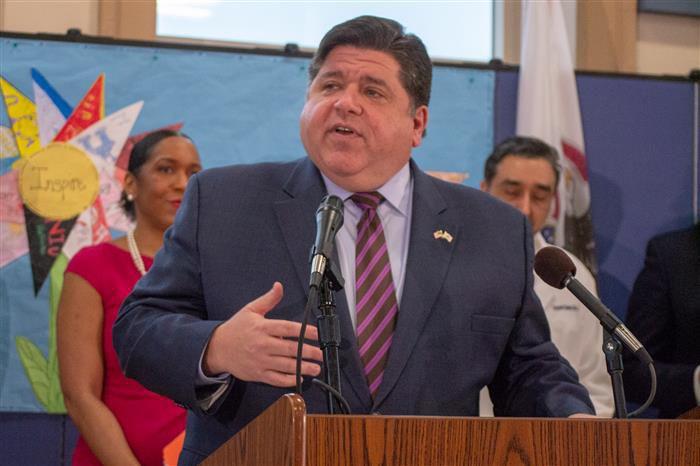 THURSDAY, FEBRUARY 6
Illinois releasing broadband expansion funding
The state is accepting applications for the first $50 million in disbursements of a $420 million grant program aimed at increasing internet access across the state.
Gov. J.B. Pritzker announced the release of funding Wednesday at Ridgely Elementary School in Springfield, noting that the rights to "health care and education and economic opportunity" are all "tied to digital connectivity" in the 21st century.
"I want to be clear though," he said, "This isn't about a person's ability to go online and just look at their Facebook page. This is about a small business owner having the tools that she needs to reach new customers. This is about an elderly couple's ability to get access to medical experts anywhere in the nation, even if they live in a rural community. This is about giving children like the ones that are here today the ability to research their homework assignments online."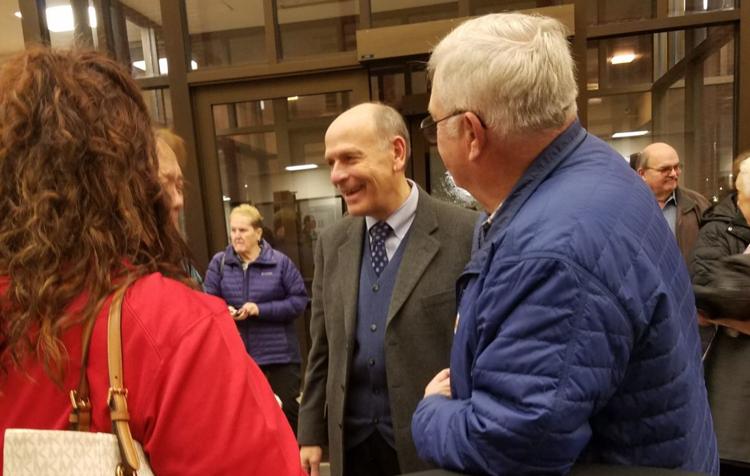 FRIDAY, FEBRUARY 7
Cancer Care Center celebrates 10 years
Cancer Care Specialists is a network of which Decatur is the main hub. It also includes facilities Crossroads Cancer Center in Effingham, Taylorville Memorial Hospital and Cancer Care Specialists of Illinois Swansea.
The staff face the family's issues along with the patient. Emotional, physical and financial support are a part of the staff's responsibilities.