SUNDAY, JULY 7
Illinois teacher shortage has districts turning to long-term substitutes
Some long-term subs are retired teachers, while others have no formal training in leading a classroom. In either case, they're filling crucial gaps for districts that can't otherwise fill all of their positions.
Administrators statewide have identified teacher shortages as a problem for years, but data indicates the problem is worsening. Not only are professional educators in short supply, but so are substitute teachers, with 63 percent of districts reporting it as a "serious problem" in the most recent statewide survey of superintendents.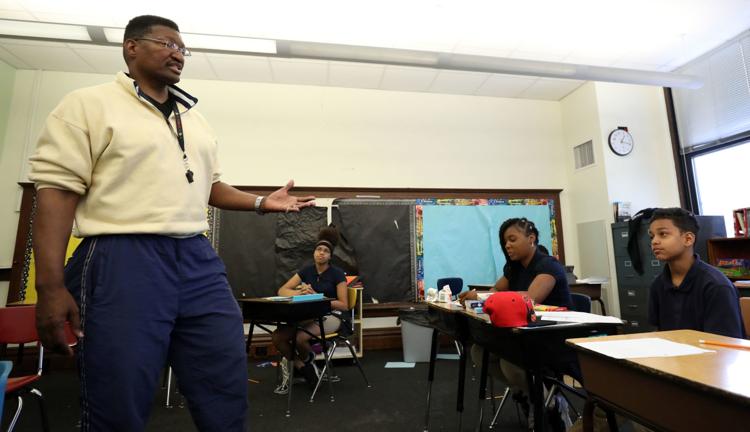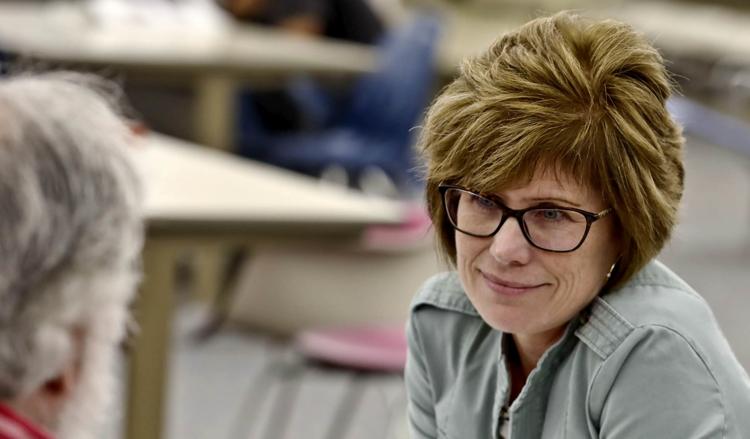 MONDAY, JULY 8
Library adds social worker to connect people with resources
Mary Garrison, a professor of social work at Millikin University and the board president at the Good Samaritan Inn in Decatur, recently took on a new role, becoming the Decatur Public Library's social worker. She visits the library at various times, making herself available for free to help connect people with resources or answer questions. 
The Decatur Public Library offers programs such as literacy help, computer assistance and children's activities.
Resources are available at other locations, such as Heritage Behavioral Health Center, Oasis Day Center and Good Samaritan Inn. Some might be discouraged from approaching those agencies, however, because of a perceived stigma. "When you go to the library, you're just a person," Garrison said.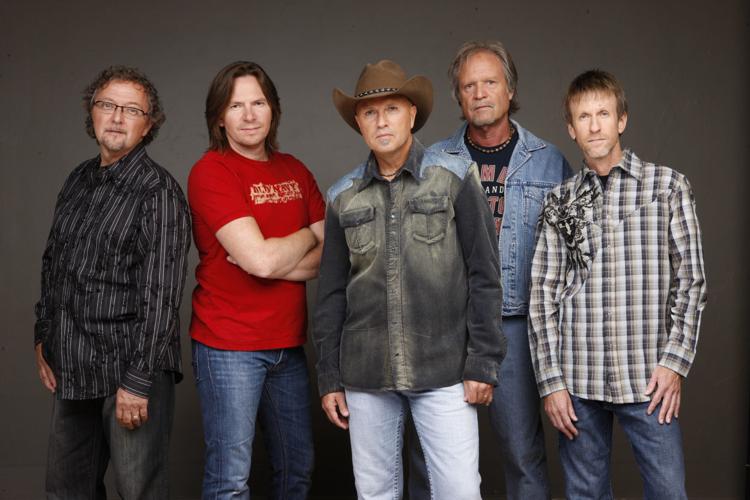 TUESDAY, JULY 9
Decatur Celebration rounds out entertainment lineup
Organizers of Decatur Celebration on Monday announced event headliner Sawyer Brown and said they've cleared a key fundraising hurdle, but stressed that the community's support is still crucial for the downtown festival's future.
Kevin Breheny, co-chair of the event's revitalization committee, said the organization has raised $180,000, more than the $150,000 organizers had said they needed to secure for entertainment. Sawyer Brown, a country group with top hits in the 1980s and 1990s, was announced Monday as the headliner for Sunday, Aug. 4, the final day of the 34th annual event.
Previously announced headliners include Head East (Friday, Aug. 2); Clay Walker, Sponge and We Are Messengers (Saturday, Aug. 3); and I Am They and a Bruno Mars tribute act (Sunday, Aug. 4). There's also a three-day battle of the bands competition.
WEDNESDAY, JULY 10
Blood shortage has Red Cross scrambling for help
A national shortage of blood in some regions is causing ongoing concerns, and the problem has worsened this week. 
The American Red Cross says fewer blood and platelet donors and blood drives during the Fourth of July week means donations are being distributed to hospitals faster than ones are coming in. The perishable nature — red blood cells are good only for about 42 days — means any drop can have drastic implications.
Donors of all blood types, especially type O, are encouraged to donate. Type O is the most needed blood group by hospitals but is often in limited supply. Type O negative also can be transfused to any patient.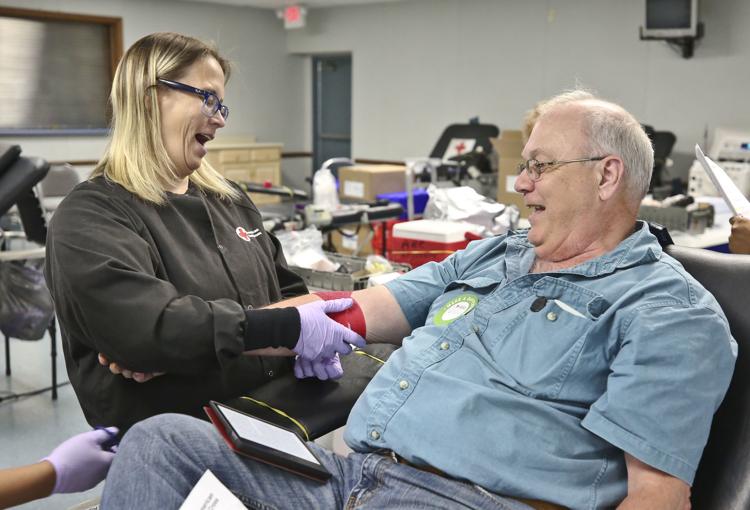 THURSDAY, JULY 11
Illinois cancels band from fair lineup over Confederate flag
Country rock band Confederate Railroad has been barred from performing at an Illinois state fair because of its use of the Confederate flag, setting off a firestorm by southern Illinois fans who believe they're under Chicago liberals' thumb of political correctness.
The band was scheduled to appear Aug. 27 at the DuQuoin State Fair, but Gov. J.B. Pritzker's administration canceled the appearance last week.
"This administration's guiding principle is that the state of Illinois will not use state resources to promote symbols of racism," Pritzker spokeswoman Emily Bittner said. "Symbols of hate cannot and will not represent the values of the Land of Lincoln."
The band has already booked a gig in nearby Marion for Sept. 5.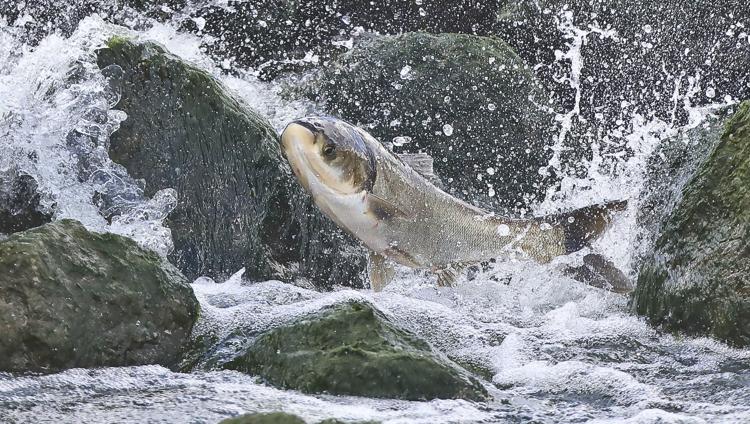 FRIDAY, JULY 12
Asian carp spawning at Lake Decatur dam base
The state Department of Natural Resources is looking at options to deal with thousands of invasive Asian carp that are spawning at the base of the Lake Decatur dam.
Jacques Nuzzo, program director for the Illinois Raptor Center and an avid outdoorsman, contacted the state department after taking drone footage of the fish that showed them clustered in the area, looking from above like large black clouds in the water. Nuzzo had been birdwatching at the dam and noticed a larger amount of the fish than usual. Nuzzo said, "I've seen Asian carp here, but I've never seen this many at once."
Asian carp are an invasive species, meaning they can cause serious damage in lakes and rivers by out-competing native fish populations for food and space. Steps have already been taken to keep the fish out of Lake Decatur, and officials say despite the dramatic appearance, the situation isn't dire.