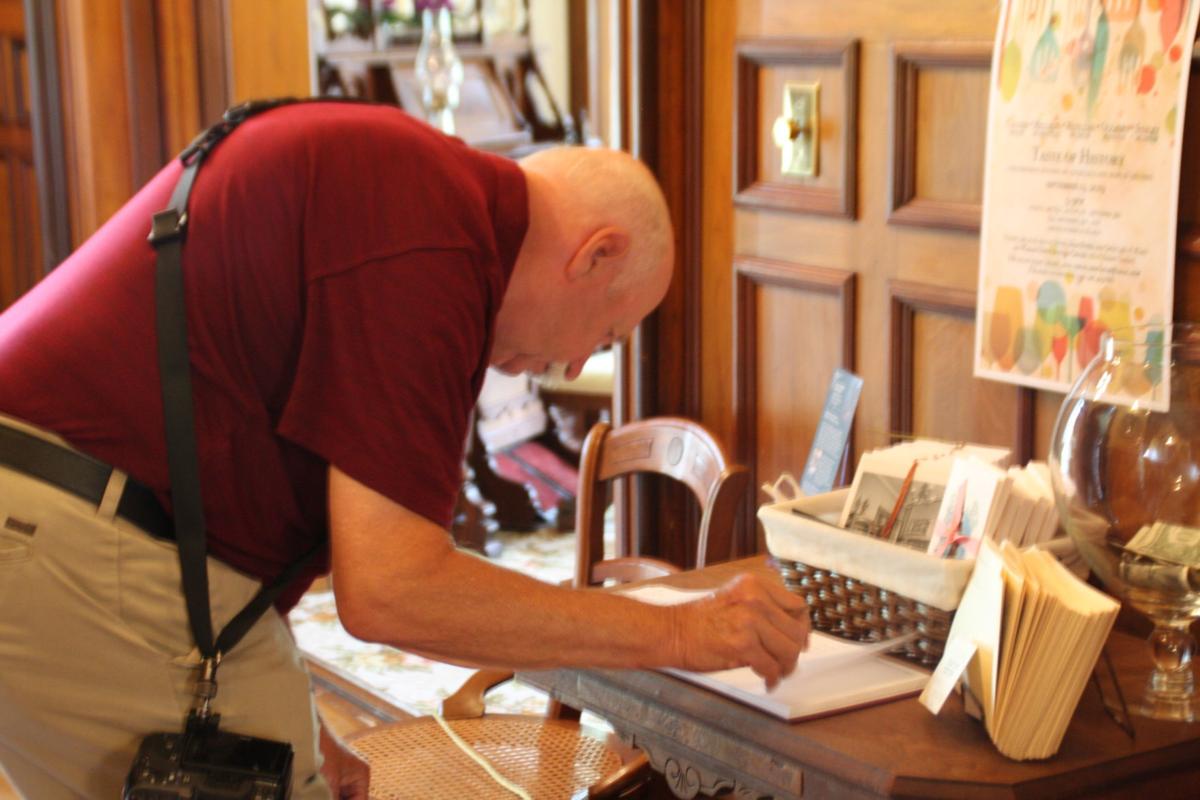 DECATUR — James Millikin proved you really can go home again on Sunday.
He showed up at the Millikin Homestead's last-Sunday-of-the-month open house with his wife, Helen. The distinguished visitor, exuding youthful energy that belied his 73 years, was equally impressed with the state of preservation of the 143-year-old Second Empire-style mansion.
"Yes, it lives up to its reputation," said Millikin, who toured the house from ground floor to attic. He said he is a first cousin four times removed of the childless James Millikin who had the house built in 1876 and who made a fortune in business, founded Millikin University and holds his place as one of Decatur's most illustrious citizens.
His descendant said the organization that looks after the home these days — the James Millikin Homestead Inc. — is doing a remarkable job. "I am just fascinated by the effort people have put into caring for it," said Millikin, who lives in Rockford and was seeing the home's interior for the first time.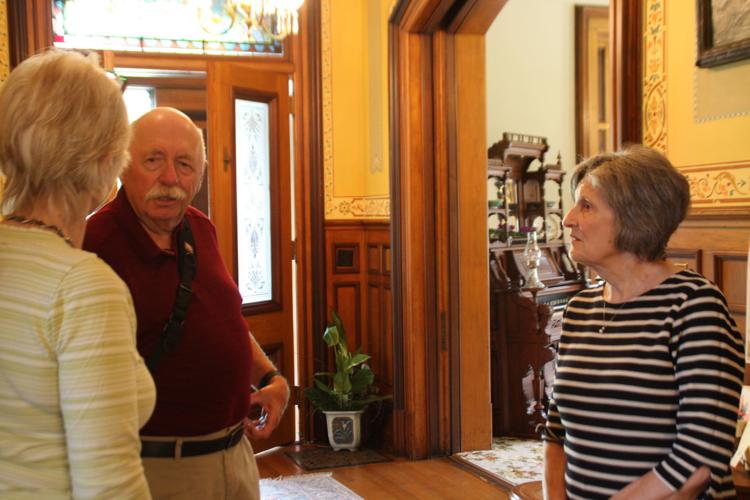 He said the Millikin family tree stretches back to Irish-Scottish ancestry and the family has a reputation for producing taciturn and somewhat reserved characters. But it's kind of tough to square that with the flamboyant red brick, turreted mansion dripping with stained glass and exotic hardwoods his ancestor built for $18,000. Cocky as a bullfinch, the house at 125 N. Pine St. was an architectural herald announcing the original James Millikin, along with his wife, Anna, had arrived.
Helen said they have long wanted to see the place and her husband, a retired accountant, saw the monthly open day coming up and decided it was finally time to invest some time in a visit. She was very glad they did.
"It's better than I thought it would be, I think it's beautiful, I just love it," said Helen Millikin, 73. "And I don't know how to describe it, it just has a nicer feel to it than some big homes."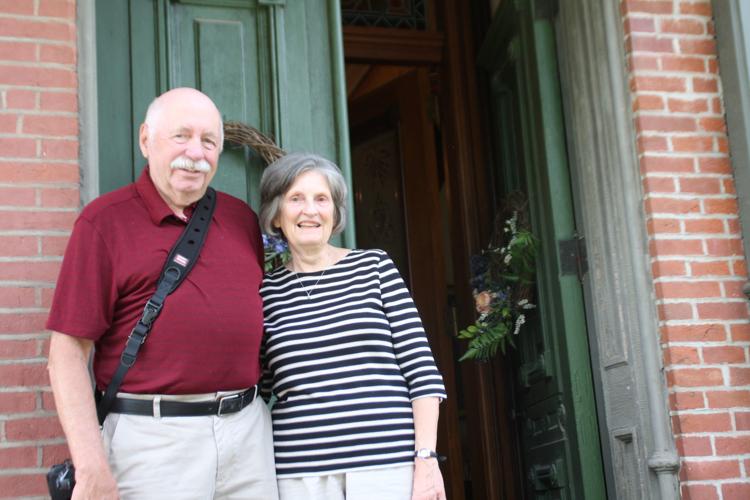 Linda Ostrander, president of the Millikin Homestead Board, said it costs around $18,000 a year to hang onto history and keep it in gleaming good repair.
"We get donations and we have a very loyal membership group," added Ostrander, 60.
"And we do love looking after this old house," said board member, Brigitta Kapp. "That never gets old."
Contact Tony Reid at (217) 421-7977. Follow him on Twitter: @TonyJReid
Get local news delivered to your inbox!
Subscribe to our Daily Headlines newsletter.