AMSTERDAM (AP) — Dutch Prime Minister Mark Rutte apologized Sunday for the failure of officials in the Nazi-occupied country during World War …
GALLUP, N.M. (AP) — A western New Mexico county is developing a new court aimed at helping people convicted of drunken driving and drug offens…
COLUMBIA, S.C. (AP) — People in South Carolina who want to vote in next month's Democratic presidential primary face a deadline to register this week.
HARTSVILLE, S.C. (AP) — Two people were killed and seven people were injured early Sunday in a shooting at a bar in South Carolina, officials said.
ALBANY, N.Y. (AP) — Public negotiations over New York's budget are set to begin amid worries about another round of Medicaid cuts.
TUBA CITY, Ariz. (AP) — Margaret Bitsue's days are filled with prayer: that her son has a clear mind and that he remembers home, a traditional…
Almost 2,000 cases of a new viral respiratory illness have been confirmed since an outbreak began last month in the Chinese city of Wuhan. Sci…
ALGIERS, Algeria (AP) — Turkish President Recep Tayyip Erdogan, greeted to a fanfare arrival Sunday in Algiers, said the North African nation …
MOSCOW (AP) — An Israeli woman jailed in Russia on drug charges has submitted a petition to be pardoned by President Vladimir Putin.
U.S. hospitals fed up with shortages of critical medicines — mostly generic drugs that aren't profitable — have banded together.
JEFFERSON CITY, Mo. (AP) — Abortion is expected to play a key role in Missouri's 2020 governor's race, when voters will decide whether to stic…
It's been more than three years since Russia's sweeping and systematic effort to interfere in U.S. elections through disinformation on social …
LINCOLN, Neb. (AP) — Nebraska, Iowa, Kansas and Missouri are joining forces for a study that will look for ways the states can limit flooding …
LAFAYETTE, Ind (AP) — A federal appeals court sided with a gay married couple who challenged Indiana's birth records law, arguing that it disc…
PARIS (AP) — The French government was meeting Sunday to decide whether to repatriate some 800 French citizens who are living in the Chinese c…
ATLANTA (AP) — Gov. Brian Kemp is proposing that Georgia borrow nearly $900 million for construction projects and equipment next year, an amou…
RICHMOND, Va. (AP) — After the U.S. Supreme Court upheld President Donald Trump's ban on travelers from several predominantly Muslim countries…
ATLANTA (AP) — A Georgia death row inmate whose planned execution was halted in September 2017 by the U.S. Supreme Court after his lawyers arg…
LOS ANGELES (AP) — Lizzo, Billie Eilish and Lil Nas X are walking into what should be one of the most exciting days of their careers as they a…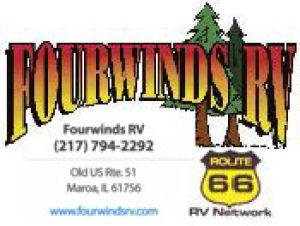 Smith Hearing Technologies
NEW HAVEN, Conn. (AP) — Family and friends of a 19-year-old Connecticut man killed by a state trooper earlier this month are set to gather Sun…
SALISBURY, N.C. (AP) — Six people were treated for gunshot wounds after a shooting inside a restaurant in North Carolina, police said Sunday.
Pope Francis has chosen a Uruguayan priest who has worked with street children to be one of his two personal secretaries.
NAIROBI, Kenya (AP) — Burundi's ruling party has chosen an army general to be its candidate in the presidential election set for May, signalin…
PARK CITY, Utah (AP) — In documentaries, anonymous sources have often been reduced to a shadowy, voice-distorted figure — or worse, a pixelate…
BERLIN (AP) — Germany's foreign minister is calling for strengthened efforts against anti-Semitism to ward off the possibility that many Jews …
LONDON (AP) — With Brexit just days away, Britons are fighting over the chimes of Big Ben. And the White Cliffs of Dover are a battleground.