Today is Tuesday, Feb. 23, 2021. Let's get caught up.
These headlines are in the news this morning: Deb Haaland will aim to "strike the right balance" if confirmed to lead Interior; security officials to testify today about Jan. 6 Capitol attack; and Biden leads nation in mourning of 500,000 Americans lost to pandemic.
Read on for these stories, other top headlines, celebrity birthdays and more.
---
Top stories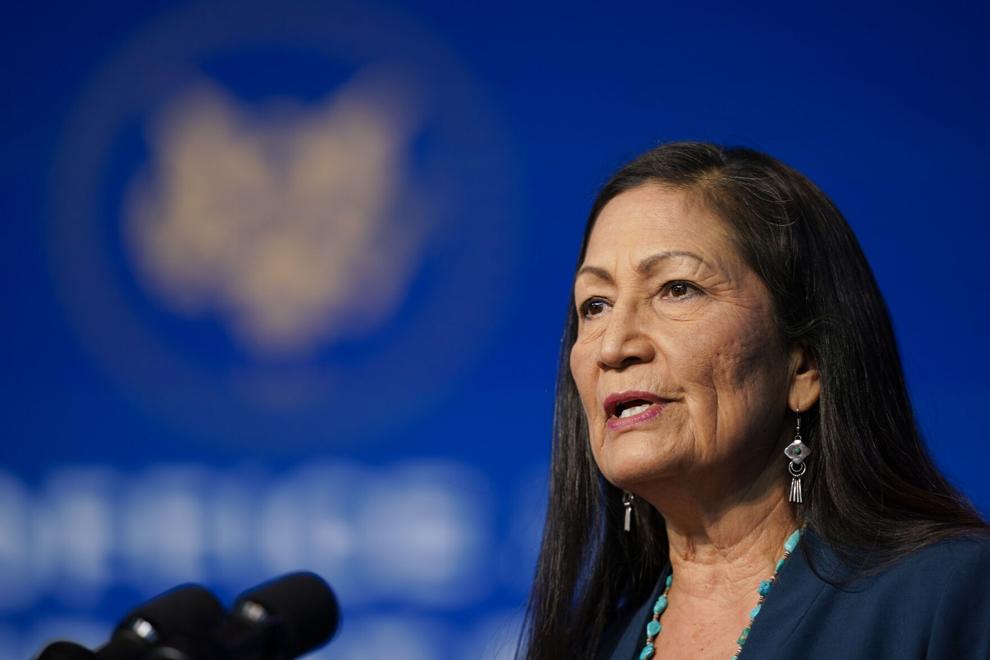 Interior nominee Haaland vows 'balance' on energy, climate
WASHINGTON (AP) — Oil and natural gas will continue to play a major role in America for years to come, even as the Biden administration seeks to conserve public lands and address climate change, President Joe Biden's nominee to head the Interior Department pledges.
Deb Haaland, a New Mexico congresswoman named to lead the Interior Department, said she is committed to "strike the right balance" as the agency manages energy development and seeks to restore and protect the nation's sprawling federal lands.
Haaland, 60, would be the first Native American to lead a Cabinet agency. The Laguna Pueblo member and two-term congresswoman often draws on her experience as a single mother and the teachings of her ancestors as a reminder that action the U.S. takes on climate change, the environment and sacred sites will affect generations to come. Read more: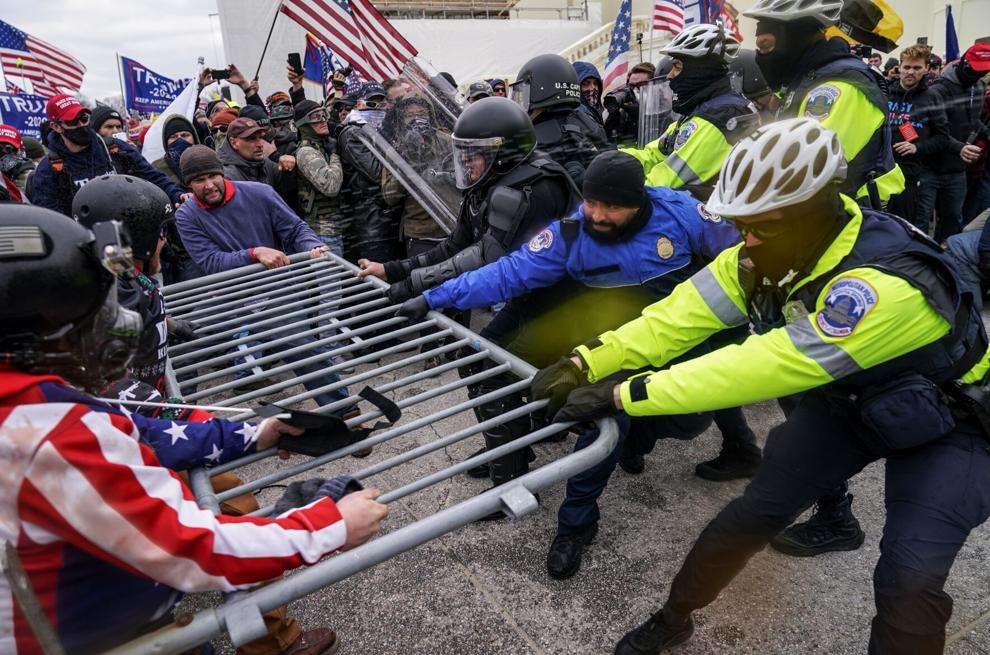 Security officials to answer for Jan. 6 failures at Capitol
WASHINGTON (AP) — Congress is set to hear from former U.S. Capitol security officials for the first time about the massive law enforcement failures on Jan. 6, the day a violent mob laid siege to the building and interrupted the presidential electoral count.
Three of the four scheduled to testify Tuesday before two Senate committees resigned under pressure immediately after the deadly attack, including the former head of the Capitol Police. Read more: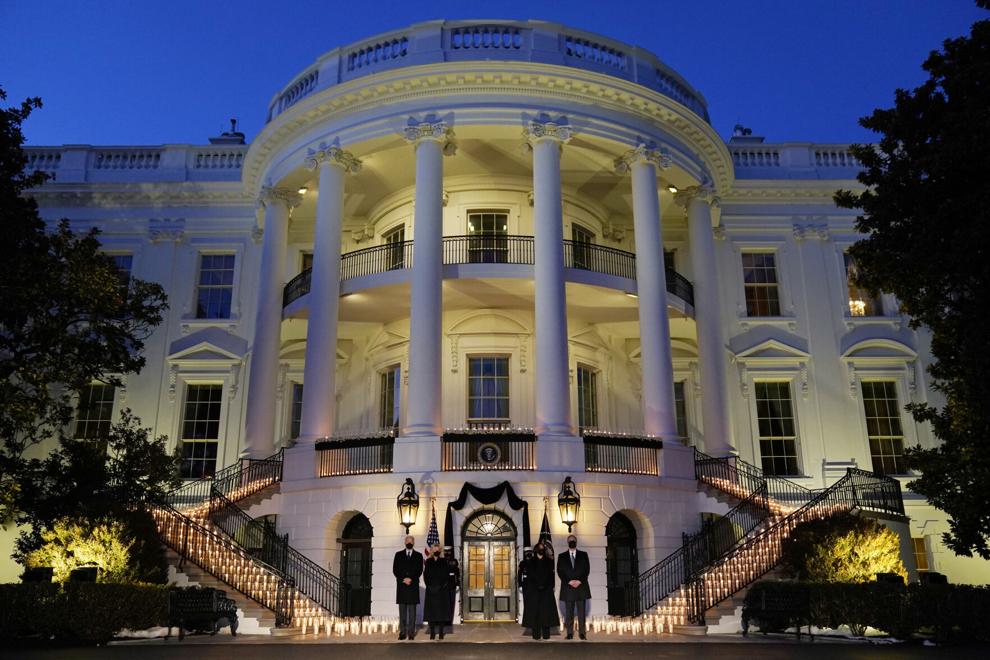 Biden mourns 500,000 dead, balancing nation's grief and hope
WASHINGTON (AP) — With sunset remarks and a national moment of silence, President Joe Biden on Monday confronted head-on the country's once-unimaginable loss — half a million Americans in the COVID-19 pandemic — as he tried to strike a balance between mourning and hope.
Addressing the "grim, heartbreaking milestone" directly and publicly, Biden stepped to a lectern in the White House Cross Hall, unhooked his face mask and delivered an emotion-filled eulogy for more than 500,000 Americans he said he felt he knew. Read more:
NASA on Monday released the first high-quality video of a spacecraft landing on Mars, a three-minute trailer showing the enormous orange and white parachute hurtling open and the red dust kicking up as rocket engines lowered the rover to the surface.
President Joe Biden's pick for health secretary, Xavier Becerra, faces two days of contentious Senate hearings. Republicans are portraying the Californian as unfit, but Democrats are unfazed, accusing the GOP of playing politics despite the coronavirus pandemic.
A judge plans to hear arguments Tuesday in a dispute over whether Flint water prosecutors charged a former Michigan governor in the wrong county.
Facebook said on Tuesday it will lift its ban on Australians sharing news after it struck a deal with Australia's government on legislation that would make digital giants pay for journalism.
A relative of Queen Elizabeth II was sentenced Tuesday to 10 months in prison for sexually assaulting a woman at his ancestral castle in Scotland.
The wife of Mexican drug kingpin Joaquin "El Chapo" Guzman was arrested Monday in the United States and accused of helping her husband run his multibillion-dollar cartel and plot his audacious escape from a Mexican prison in 2015.
Actor Shailene Woodley confirmed that she's engaged to Green Bay Packers quarterback Aaron Rodgers.
Click on the links below for full versions of these stories and scroll further for a look at today in history and celebrity birthdays.
Image of the day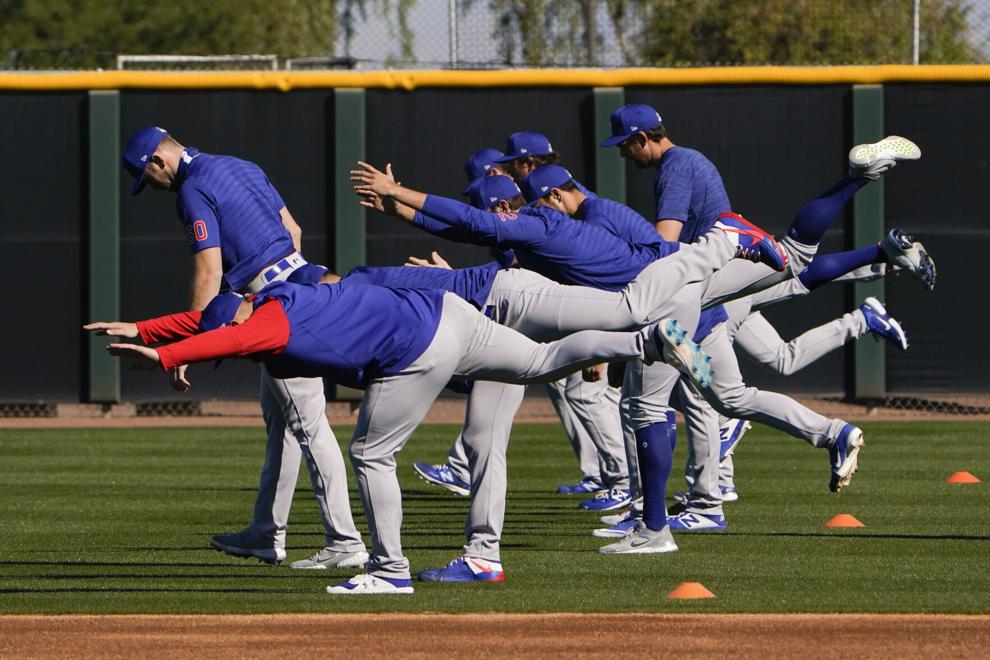 On this date
During World War II, U.S. Marines on Iwo Jima captured Mount Suribachi, where they raised two American flags, and more events that happened on…
In 1985, Indiana coach Bob Knight is ejected five minutes into the Hoosiers' 72-63 loss to Purdue when he throws a chair across the court. See…
Happy birthday to ...