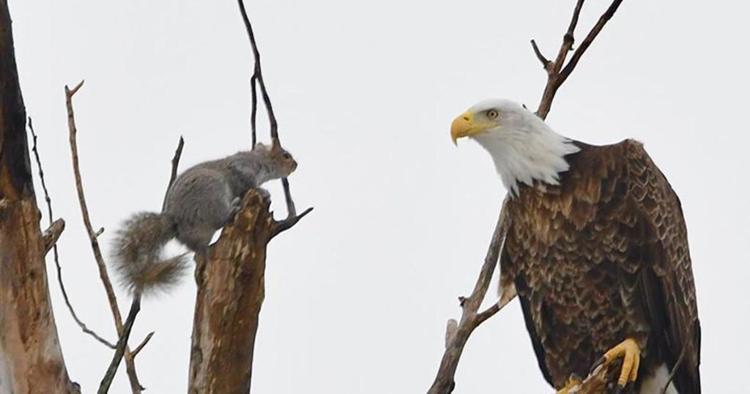 This image that has gone viral captures the moment a squirrel and a bald eagle lock eyes in a staring contest.
The photo was posted to the Facebook page of Roger Stevens Jr. The incident between a gray squirrel and America's national bird took place in Lincoln, Maine, Stevens said.
Read more about the encounter here.