Today is Friday, Oct. 16. Let's get caught up.
These headlines are in the news this morning: Joe Biden and Donald Trump faced a national, if divided, audience in separate town halls Thursday night; more than 17 million Americans have already cast ballots in the 2020 election; and the White House has installed political operatives at the CDC to control messaging.
Read on for these stories, other top headlines, celebrity birthdays and more.
---
Top stories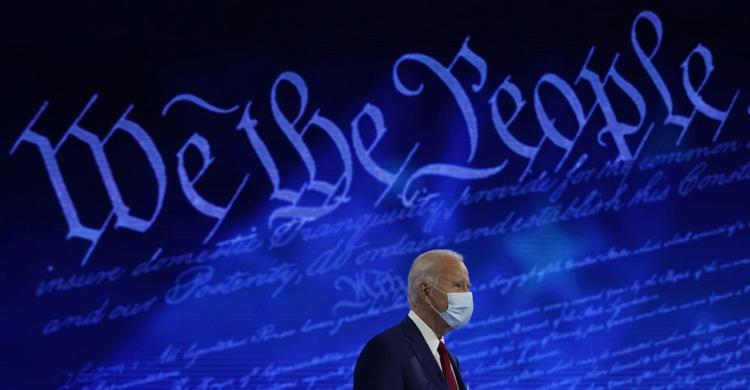 Trump, Biden go at it — from a distance — in town halls
President Donald Trump and Democrat Joe Biden squared off, in a way, in dueling televised town halls that showcased striking differences in temperament, views on racial justice and approaches to a pandemic that has reshaped the nation.
Coming just two and a half weeks before Election Day, the events Thursday night offered crystalizing contrasts and a national, if divided, audience. But it seemed unlikely to have produced a needed moment for a president running out of time or opportunities to appeal beyond his core base.
He was defensive about his administration's handling of the coronavirus, which has claimed more than 217,000 lives in the United States, and evasive when pressed about whether he took a required COVID-19 test before his first debate with Biden. Angry and combative, Trump refused to denounce the QAnon conspiracy group — and only testily did so regarding white supremacists.
The Republican president also appeared to acknowledge revelations from a recent New York Times report that he was in debt and left open the possibility that some of it was owed to a foreign bank. But he insisted that he didn't owe any money to Russia or any "sinister people" and suggested that $400 million in debt was a "very, very small percentage" compared to his overall assets.
Biden denounced the White House's handling of the virus, declaring that it was at fault for closing a pandemic response office established by the Obama administration in which he served. Though vague at times, he suggested he will offer clarity on his position on expanding the Supreme Court if Trump's nominee to the bench is seated before Election Day.
After Biden's 90-minute town hall event formally concluded, the candidate spent another half-hour taking questions from those in the audience who didn't get an opportunity during the televised program.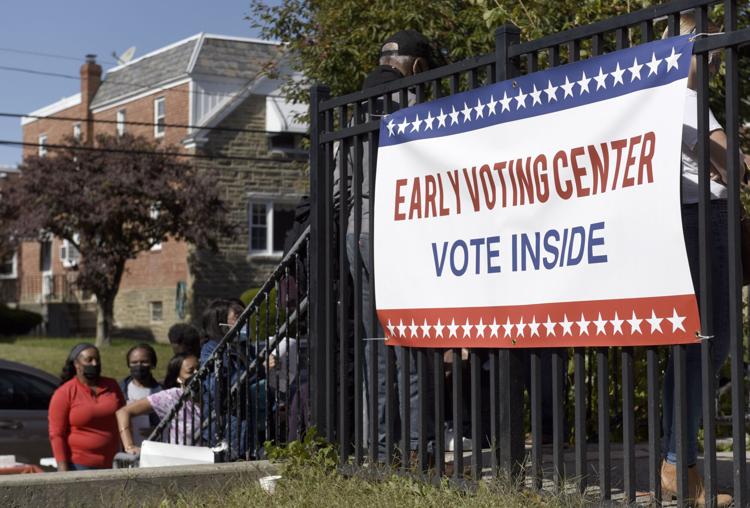 Avalanche of early votes transforming 2020 election
More than 17 million Americans have already cast ballots in the 2020 election, a record-shattering avalanche of early votes driven both by Democratic enthusiasm and a pandemic that has transformed the way the nation votes.
The total represents 12% of the all votes cast in the 2016 presidential election, even as eight states are not yet reporting their totals and voters still have more than two weeks to cast ballots. Americans' rush to vote is leading election experts to predict that a record 150 million votes may be cast and turnout rates could be higher than in any presidential election since 1908.
"It's crazy," said Michael McDonald, a University of Florida political scientist who has long tracked voting for his site ElectProject.org. McDonald's analysis shows roughly 10 times as many people have voted compared with this point in 2016.
"We can be certain this will be a high-turnout election," McDonald said.
So far the turnout has been lopsided, with Democrats outvoting Republicans 2-1 in the 42 states included in The Associated Press count. Republican have been bracing themselves for this early Democratic advantage for months, as they've watched President Donald Trump rail against mail ballots and raise unfounded worries about fraud. Polling, and now early voting, suggest the rhetoric has turn his party's rank-and-file away from a method of voting that, traditionally, they dominated in the weeks before Election Day.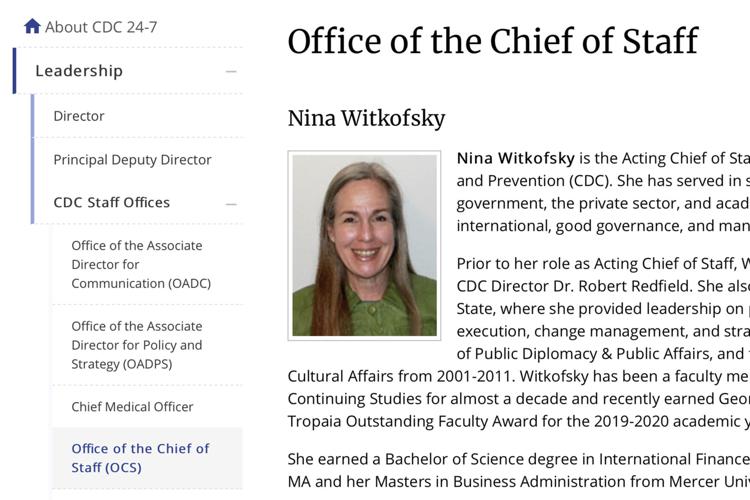 White House puts 'politicals' at CDC to try to control info
The Trump White House has installed two political operatives at the nation's top public health agency to try to control the information it releases about the coronavirus pandemic as the administration seeks to paint a positive outlook, sometimes at odds with the scientific evidence.
The two appointees assigned to the Centers for Disease Control and Prevention's Atlanta headquarters in June have no public health background. They have been tasked with keeping an eye on Dr. Robert Redfield, the agency director, as well as scientists, according to a half-dozen CDC and administration officials who spoke to The Associated Press on the condition of anonymity to discuss internal government affairs.
The appointments were part of a push to get more "politicals" into the CDC to help control messaging after a handful of leaks were "upsetting the apple cart," said an administration official.
Republicans powered Supreme Court nominee Amy Coney Barrett closer to confirmation Thursday, pushing past Democratic objections and other priorities during the COVID-19 crisis in the drive to seat Trump's pick before the Nov. 3 election.
Controversial Trump administration policies on the census, asylum seekers and the border wall, held illegal by lower courts, are on the Supreme Court's agenda Friday.
Trump's plan to mail millions of seniors a $200 prescription savings card has hit legal and budget roadblocks, making it unlikely the government can carry it out before Election Day.
Thousands of people in Northern California remained without power Friday after a utility cut off service to prevent powerful winds from damaging equipment and sparking wildfires amid a fall heat wave.
A group of U.S. Black scholars, activists and writers has launched a new project to combat misleading information online around voting, reparations and immigration, supporters announced Friday.
The cities of Oakland and Portland, Oregon, have sued the U.S. Department of Homeland Security and the Justice Department, alleging that the agencies are overstepping constitutional limits in their use of federal law enforcement officers to tamp down on protests.
Kyrgyzstan's prime minister became the acting head of state Friday in the wake of the president's resignation amid turmoil sparked by a disputed parliamentary election.
Thailand's prime minister rejected calls for his resignation Friday as his government stepped up efforts to stop student-led protesters from rallying in the capital for a second day in defiance of a strict state of emergency.
Click on the links below for full versions of these stories and scroll further for trending stories, a look at today in history and celebrity birthdays.
Today's national forecast
Trending today
Image of the day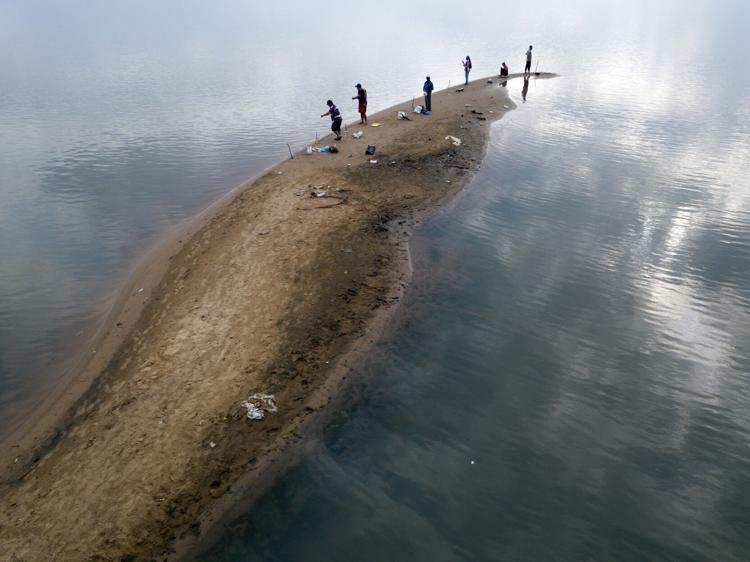 On this date
The College of Cardinals of the Roman Catholic Church chose Cardinal Karol Wojtyla to be the new pope; he took the name John Paul II, and more…
Here's a look back at sports happenings on this date in history, Oct. 16.
Happy birthday to ...
Be the first to know
Get local news delivered to your inbox!