As much as I adore my garden, by the time fall rolls around part of me is grateful for the end of the growing season.
I've run into a few serious gardeners over the years who have insisted "friends don't let friends buy annuals," as if doing so somehow negates…
Everyone I know is chomping at the bit for spring to finally arrive and stay awhile.
Growing up I don't think I realized you could buy marigold plants for your garden.
Believe it or not, late summer and early fall are the best time of year to give your lawn a little TLC.
Until I was a homeowner, all I knew about daylilies was they were the orange "ditch lilies" my neighbors had back home that my mother forbid m…
At what point does a garden trend lose its trend status and just become another gardening style?
Have you noticed how being "busy" is the standard answer when someone asks "How are you?"
I love rosemary, but I can't for the life of me keep it alive reliably over the winter months. I've lost track of how many poor unfortunate ro…
There's a question I've been asked for years, both seriously and by people with a smirk on their face because they know it's impossible. The q…
As a mom of two young children, I don't have time for fussy plants in my garden. It's survival of the fittest out there. Surprisingly, one of …
For as long as I can remember, my dad has relentlessly battled creeping Charlie (aka ground ivy).
If someone asked you to name your favorite spring flower, what would you say? Something along the lines of daffodils, tulips, or hyacinths? Ev…
Years ago, when I was a newly-minted University of Illinois Extension Educator, I received a phone call one afternoon from a reporter for a Ch…
Sometimes looks can be deceiving, especially when it comes to our weather this winter. One day it's thirty degrees warmer than average and we'…
I grew up thinking iceberg lettuce was all there was as far as green salads were concerned. This was way "back in the 1900s" to quote a teenag…
 This time of year, we start to crawl the walls at my house. The other day, my 3-year-old son told me all about how he was going to show his 9…
Last week we discussed growing a plant from seed and the diligence needed to start the process and keeping it moving in the right direction.
Today's sunny, relatively "warm" 40 degree-ish day had me daydreaming of spring. I swept the leaves from my front porch and noticed a few bulb…
 I don't know about you, but I feel like the last few weeks have been one endless dreary gray day.  For me, having a few houseplants around he…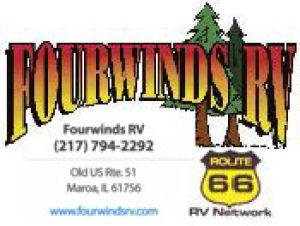 Tanzyus Logan Funeral Service and Care

Last week we discussed the 5 most hated houseplant pests. This week we'll look at different treatments available.
Managing Houseplant Pests
If you happened to buy or receive a Norfolk Island Pine this holiday season, you might wonder -- is there a Norfolk Island? Yes, Virginia, the…
This Holiday season, you may hear the same dish called both sweet potatoes and yams. Which is it? What are you eating?
Holiday plants are everywhere these days. Their beautiful bracts and blooms are so hard to pass up when it's gloomy outside. Do you worry abou…
I read in an article recently that the mark of a "true landscaper" was planting fall flowers. I'm not sure I agree completely with the author …
Although fall has barely begun, it's time to start thinking spring, at least where bulbs are concerned. This is the time of year when garden c…