Dear Dr. Roach: I have lupus, so my kidneys and other organs are always of concern. After having chronic urinary tract infections for about tw…
Dear Dr. Roach: My 14-year-old daughter has been diagnosed with and is being treated for depression. She has been suffering for at least two y…
Dear Dr. Roach: My husband is 68. On a blood test in a doctor's office, he had a CPK level of 694. He walks, on average, 6 miles per day, and …
Dear Dr. Roach: I am a 70-year-old, retired, white male with no major health history, who is not overweight, diabetic or a smoker. All my bloo…
Dear Dr. Roach: My college kid went to a march for science. What does it mean to be a scientist? I thought she wanted to be a physician. Are p…
Dear Dr. Roach: I am 76 years old and in excellent health, according to all my test results and doctors' reports. I am very physically active,…
Dear Dr. Roach: What is the best way to eliminate skin tags? Is there an over-the-counter item that will work effectively? There are many prod…
Dear Dr. Roach: I am 69, and I retired from a career in primary care and emergency medicine. I have always been very active and have kept fit …
Dear Dr. Roach: My urologist found two big kidney stones in my right kidney, too large to pass naturally. I thought that the option would then…
Dear Dr. Roach: What advice do you have for both doctors and patients for approaching medical marijuana use? What is your ideal vision of its future?
Dear Dr. Roach: I am a 72-year-old woman. For many years, or even decades (but infrequently, like every few months), I have experienced sudden…
Dear Dr. Roach: When you lose weight through diet and exercise, where does the weight go?
Dear Dr. Roach: I'm a 78-year-old woman, and I don't have the greatest appetite. My doctor has recommended that I take a liquid breakfast drin…
Dear Dr. Roach: I recently have been diagnosed with Type 2 diabetes. I have read all sorts of pamphlets and brochures; I have been to classes …
Dear Dr. Roach: My feet hurt me so much that I no longer want to live. I am a 63-year-old white female. I have Type 2 diabetes, since 2014. My…
Dear Dr. Roach: I have always accepted that even in the least invasive surgical procedure, death could occur. I also am aware of the HIPAA reg…
Dear Dr. Roach: I am 66, female, 140 pounds and currently on no medications. My bloodwork is normal, and my cholesterol levels are remarkably good.
Dear Dr. Roach: I am an 83-year-old man in reasonably good health. About six months ago, I started hearing a cracking noise when I turned my h…
Dear Dr. Roach: After years and years of excessive nasal congestion and postnasal drip that frequently affected my speech, I was diagnosed wit…
Dear Dr. Roach: I had a blood clot in my lower leg. I was told that the clot moved to my lung. I had only a little pain in my leg, then some s…

Tanzyus Logan Funeral Service and Care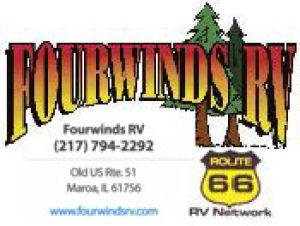 Dear Dr. Roach: For many years, I have had a screening colonoscopy due to a history of colon cancer in my mother. Over the years, they have re…
Dear Dr. Roach: I'm a 72-year-old, otherwise healthy man who was diagnosed about three years ago with Type 2 diabetes. I am on the medication …
Dear Dr. Roach: My 90-year-old mother has been a warrior over the years with her health. She had lung cancer and had her lung removed; had bre…
Dear American Parent (hopefully, you will recognize yourself).
Dear Dr. Roach: I sustained a ruptured disc from shoveling snow and then underwent a microdiscectomy, after which I developed severe nerve sym…
Dear Dr. Roach: Last year I had shingles. The shingles are gone, but I am still feeling the nerve pain. I have been taking 600 mg of gabapenti…
Dear Dr. Roach: I had a TIA in July 2016. I had lots of risk factors: morbidly obese, cholesterol of 255, elevated blood pressure, Type 2 diab…