"Right now, we are working on what to do," said Dave Tyrolt, president and CEO of Dunn Co., a Decatur asphalt company that dates to the 1940s. "We are keeping our ear to the ground."
Left untouched is an existing state law that bans discrimination of a worker if he or she uses legal drugs off the job.
The result: Employers will be left to decide on their own how to address the legalization. Some may change pre-employment drug screening, but keep in place rules that require testing if someone is hurt or injured on the job.
Others may retain tight zero-tolerance regulations. Contractors that do business with government agencies, for example, have to follow the Drug-Free Workplace Act approved in 1998.
Less obvious questions include whether employers will ban possession of the product in the workplace.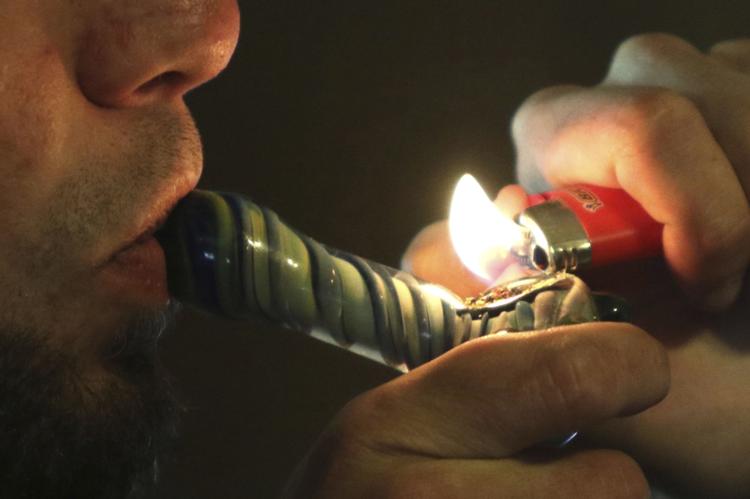 How that translates to other Decatur-area businesses also is unclear. Numerous business officials contacted for this story asked that they not be quoted or didn't return calls for comment.
Mirinda Rothrock, president of the Greater Decatur Chamber of Commerce, said the organization wasn't yet able to discuss the effects on businesses because the law just passed.
"We are looking at other states and communities on how they have addressed the legalization of marijuana when it comes to business and their employees," Rothrock said. "We plan to help educate our members once we become more familiar with the regulations."
Concerns about health, workplace
Illinois is the 11th state to legalize recreational use of the drug, a policy that Pritzker fashioned into a major campaign piece in the November election. Medical marijuana, which requires a special card, is already legal and there are 55 dispensaries for the product.
Under the Cannabis Regulation and Tax Act approved in the spring, people 21 and over can have about 30 grams of cannabis flower, 5 grams of cannabis concentrate or 500 milligrams of THC (the chemical that gets users high) in a cannabis-infused product. Using the product in public is against the law.
Two Democratic Chicago lawmakers, state Rep. Kelly Cassidy and state Sen. Heather Steans, led the charge on the proposal, negotiating around such issues as home-grown pot (medical marijuana users will be able to grow their own plants, up to five) and expunging drug-related criminal records.
Pritzker has said the legalization will bring in crucial revenue for the state and help small business owners entering the industry.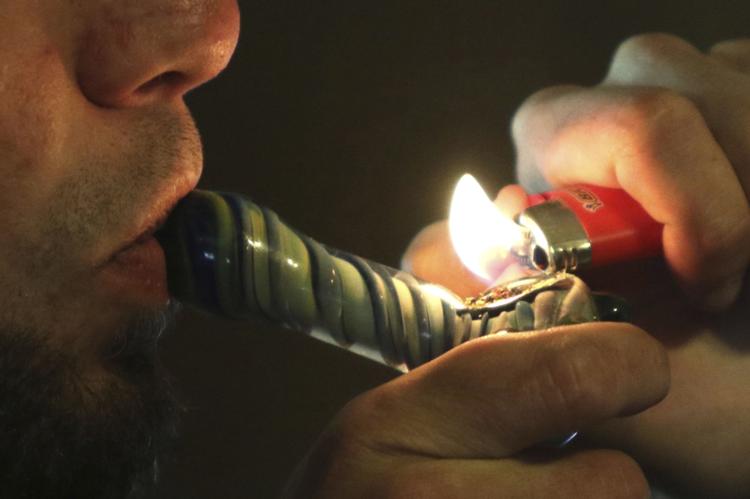 The plan, though, faced concerns on several fronts, including from law enforcement concerned that there isn't a reliable device for testing motorists impaired by marijuana.
"I believe we're setting up a future generation for serious health problems," said state Rep. Terri Bryant, R-Murphysboro.
The Illinois Chamber of Commerce, whose membership includes some of the largest important employers in the state, including Caterpillar and State Farm, also questioned the legislation. But President and CEO Todd Maisch in a statement said the resulting bill "includes the strongest workplace protections in the nation, and maintains sturdy local control over zoning."
He said there is an understanding about the importance of workplace protections for employers, employees and the public.
"We believe these measures will empower our businesses and local communities to decide what is best for them throughout the implementation process, and we will be vigilant in maintaining those protections going forward," he said.
You have free articles remaining.
The 610-page bill specifically says "employee workplace safety shall not be diminished and employer workplace policies shall be interpreted broadly to protect employee safety."
Employers still have the right to have drug-free workplace policies, require drug testing and to take action against employees who violate those policies, said Stephanie Dodge Gournis, a partner at Drinker Biddle & Reath who works in Chicago.
Part of the reason for that is because marijuana is still illegal under federal law — and it will likely remain that way under the current presidential administration.
"Really, until cannabis becomes declassified as a Schedule I drug, by in large, employers will still have the right to enforce their policies and take disciplinary action in the workplace," Gournis said.
House Transportation Chairman Peter A. DeFazio is worried about safety risks for the trucking industry with marijuana use and says Congress should promote study of a real-time testing system, according to Roll Call, which covers Congress and politics. The publication also said a trucking industry lobbyist said legalization is becoming a major hurdle for hiring drivers and maintaining a drug-free workplace.
Illinois legislators have said they want better ways to know whether someone has used marijuana, especially when police conduct a roadside sobriety test. That's among issues the state is still working out.
"Several states have implemented technology that has shown promise and could be effective here in Illinois," Illinois State Police said in a statement. "The (new law) provides for similar penalties for drivers refusing to submit to such tests as in the case of a driver refusing to submit to an alcohol breathalyzer. The ISP is working to implement this technology to identify driving under the influence of all drugs including opioids as soon as possible."
To test or not to test?
Dan Linn, executive director of marijuana advocacy group NORML Illinois, said lawmakers were careful to respect a business' ability to stay drug-free. He said many will keep their current policies.
"In other states we've seen companies get rid of screenings altogether or modify them significantly because they want to keep employees working for them and respect their right to do what they want in their free time," said Linn. "Who cares if they smoke a joint Friday night and go into work Monday morning, even though they'd fail a drug test?"
It's possible that more companies might stop testing for marijuana use. Some have already made that change following the legalization of medicinal marijuana in Illinois, the widespread use of CBD oil and potential legalization of recreational marijuana, said Dr. David Fletcher, founder of SafeWorks Illinois in Champaign, which does drug testing for employers.
"We've actually had some employers say they don't want to test for it," Fletcher said. "That's kind of the new trend."
Many private companies in Colorado don't test for drugs and most Colorado restaurants have stopped drug testing entirely, said Markie Davis, director of employee benefits and risk management for the state of Colorado, at a recent Chicago program for employers about marijuana legalization.
But it's not likely that drug testing will go away entirely. In Colorado, about 96 percent of employers who used the drug testing company Quest Diagnostics in 2017 still included marijuana in their employee drug testing, said Dr. Barry Sample, senior director of science and technology for Quest's employers solutions business. In Nevada, where recreational cannabis use is also legal, that number was 91 percent in 2017.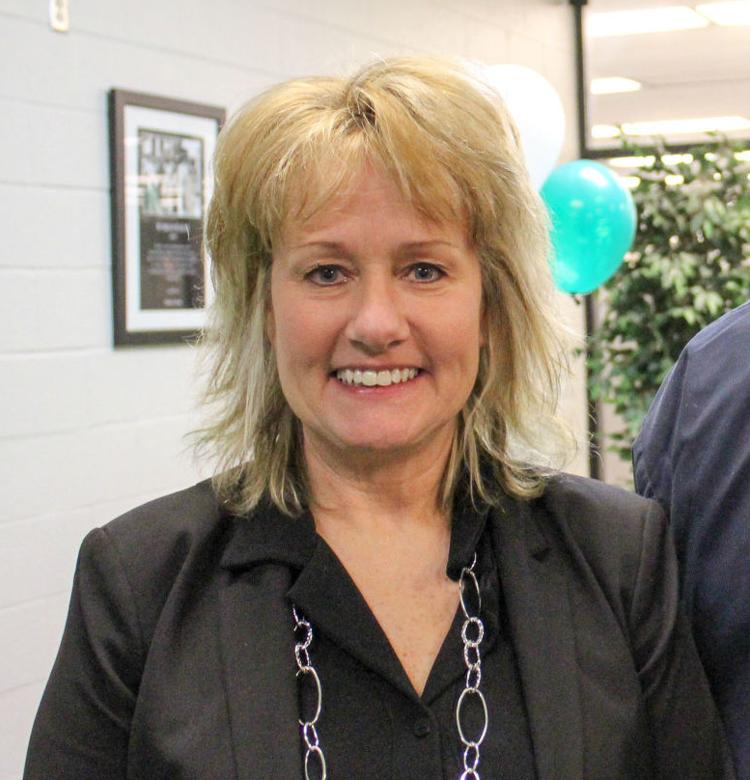 "Marijuana still has negative impacts on performance," Sample said. "It's not perhaps as benign as some people may believe."
Zach Dietmeier, vice president of the Bloomington-Normal Economic Development Council, said business owners' concerns are generally related to maintaining workplace standards.
"All businesses already have a top priority to find talented workers," he said, "and with the low unemployment rate, employers are already challenged with a very small labor pool from which to draw."
Linn shares worries about hiring. "Companies more in the tech or engineering fields may have a difficult time finding employees that can pass that pre-employment screening," he said, but concerns about impairment may be misplaced.
"People who want to consume cannabis probably already are, and their boss doesn't know it. If they show up to work impaired, they may already be doing so and able to do their jobs," he said.
Because Dunn Co. handles government contracts, it has required drug testing and substance testing. The company is working with industry associations, Tyrolt said, while continuing to study what to do.
"There are a lot of union agreements about zero-tolerance substances policies," Tyrolt said. "So we are continuing on the path, but looking for the rules beyond that."
The Chicago Tribune contributed to this report. 
Contact Donnette Beckett at (217) 421-6983. Follow her on Twitter: @donnettebHR
Contact Derek Beigh at (309) 820-3234. Follow him on Twitter: @pg_beigh