DECATUR — The Decatur man charged in a U.S. 51 crash that left two people dead in DeWitt County is set to return to court in October. 
Two months earlier, the same man was involved in a fatal crash on U.S. 51 in Macon on Sept. 4, a case that has since been resolved. Police have said Andrew J. Johnson, 29, failed to yield at a stop intersection in both cases. Three people died in the two crashes. 
Greg Fombelle, Johnson's attorney in both traffic cases, declined to speak about the case. Sam Limentato, Johnson's Champaign-based attorney in a lawsuit filed by one of the families, did not respond to requests for comment. 
Johnson was convicted Sept. 28 of failure to yield at an intersection in the Macon crash, which killed 80-year-old Phil Jacobs of Decatur. His wife, Norma Jean Jacobs, was injured. The Macon County Sheriff's Office has said he was stopped on West Andrews Street Road and tried to continue west when his pickup collided with the couple's car. Jacobs, a former Herald & Review writer and photographer, died from his injuries eight days later. 
Attorney Bill Faber, who represents the Jacobs family, said that case has been resolved, but Norma Jacobs is still involved in litigation. Johnson's insurance coverage was limited, he said, so she is working to get underinsured motorist benefits to help pay for her medical bills. 
The Macon intersection has long been considered hazardous by community leaders and law enforcement, and several crashes have taken place there since the state Department of Transportation expanded the busy U.S. 51 from two lanes to four in the early 2000s. Changes are set to come soon to the intersection design, as IDOT held an informational meeting on Thursday night to explain the proposal and gather feedback for improvements to be made in 2019. 
Just about seven weeks after his conviction in the Jacobs' crash, Johnson was again cited in a fatal crash on U.S. 51 in DeWitt County. Randy Rice, DeWitt County Coroner, said that Johnson was driving a grain-loaded semitruck west on Autumn Road, and crossed northbound traffic to head south on U.S. 51 toward Clinton. 
A car driven by Clinton couple Tony and Karen Hable was traveling north on U.S. 51 when the semitruck crossed and collided with its trailer, Rice said. The Hables were pronounced dead at the scene at 5:58 p.m. Johnson was not hurt in either of the crashes. 
Records show Johnson entered a written plea of not guilty for charges of failure to obey a stop sign, driving without a safety belt and driving with an overweight axle during the Nov. 11 crash. He is set to return to DeWitt County Circuit Court on Oct. 17 on those charges. 
Members of the Hable family either declined or did not respond to requests for comment for this article. 
But why didn't that happen after the first fatal crash? 
State law requires the secretary of state's office to revoke the driver's license of anyone who is convicted of a moving violation that causes a crash and results in another person's death. Typically, the office notifies people by mail they will lose their driving privileges 90 days after the date of the mailing notice. 
Under those rules, Johnson would not have lost his driving privileges before the Nov. 11 crash. In this case, however, a lapse in communication meant that the process hadn't even started. More than a month after Johnson was convicted in Macon County Circuit Court, the 90-day clock was not yet ticking.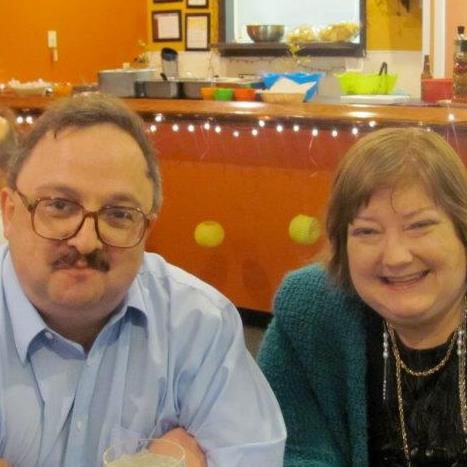 Haupt previously said the office must first receive a report from IDOT indicating a fatality occurred before it can revoke someone's license. He said that didn't happen in this case until Nov. 17, when the secretary of state's office asked for the report after the Herald & Review's reporting. 
IDOT spokeswoman Kelsea Gurski previously told the Herald & Review that the department received the original crash report of the Sept. 4 crash on Sept. 8. A supplemental report noting that Jacobs had died was also needed for IDOT to mark it as a fatality.
Gurski said IDOT made the complete report available for the secretary of state's office to pull from its electronic submission system Sept. 19.
Haupt characterized the delay as a "unique situation." The agencies continue to communicate to ensure something like it doesn't happen again, he said in an email. 
"The crash files are still sent electronically from IDOT to (secretary of state)," he wrote. "The staff from the two agencies communicate often as part of an additional quality control measure in an effort to ensure crash reports are sent and received, especially when supplemental reports are filed."