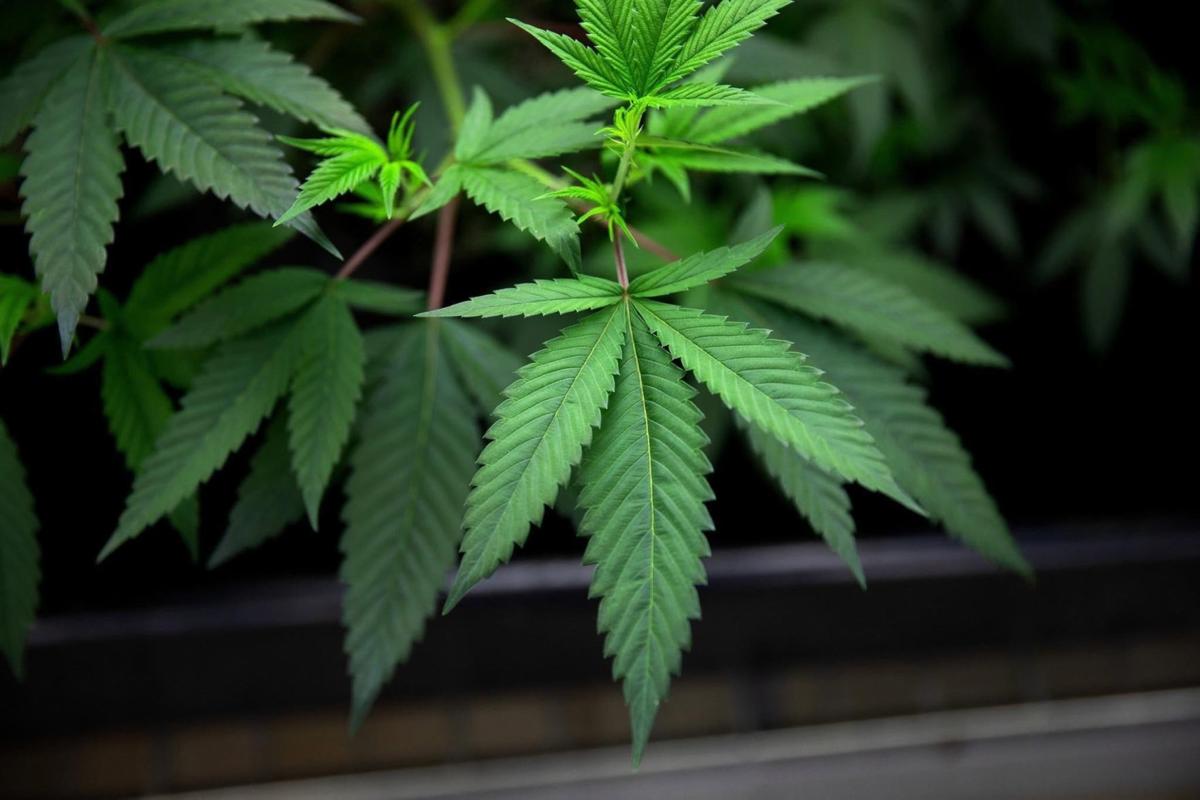 Here's what you need to know about legalization: how to buy, where you can buy, who can buy and more.
What do I need to buy weed?
You'll need your government-issued identification verifying your age and home address due to age and out-of-state restrictions from purchasing marijuana from dispensaries. Your identification will be electronically scanned, like when purchasing liquor, but lawmakers have said that information won't be stored anywhere.
Who will be able to smoke recreational marijuana when it becomes legal?
How much marijuana will I be able to possess?
Illinois residents will be allowed to possess any combination of 30 grams of cannabis flower, 5 grams of cannabis concentrate, and 500 milligrams of THC contained in a cannabis-infused product.
---
---
If I don't live in Illinois, how much can I possess?
People from out-of-state but are in Illinois may legally possess 15 grams of cannabis flower, 250 milligrams of THC in cannabis-infused product and 2.5 grams of cannabis concentrate.
Where can I smoke weed in Illinois?
You won't be allowed to smoke marijuana in public or in locations where smoking is banned under the Smoke-Free Illinois Act, (known as the smoking ban), according to Illinois' marijuana law. If, however, local municipalities permit it, you could smoke in a dispensary or other marijuana-related businesses. 
Driving while under the influence of marijuana will still be illegal, as well, and if weed isn't stored properly in the packages they were sold in, you could be charged with a crime.
You have free articles remaining.
What about my boss? Can my employer keep me from smoking weed?
It's up to your employer. According to the new law, employers can maintain a zero drug tolerance workplace, so you still can be drug tested and possibly be fired, depending on your job. Also, landlords aren't required to allow tenants to possess or consume cannabis products on their property.
How much will I pay in taxes when I buy legal marijuana?
Any marijuana with 35% or lower THC will be taxed at 10% of the purchase price. Anything above 35% THC, will be taxed at 25%. A cannabis-infused product will be taxed at 20% of the purchase price. There may be additional local taxes, depending on where you buy your marijuana.
Will there be more dispensaries? How many?
Initially, the state's 55 medical marijuana dispensaries will be able to sell recreational marijuana. They will also be able to open up a second location, according to bill sponsor state Rep. Kelly Cassidy, D-Chicago.
By this summer, there could be 75 additional dispensaries in Illinois . According to the legislation, up to four of those dispensaries could be in the metro-east; the Carbondale-Marion area will have one, and non-metropolitan areas in Southern Illinois will have up to two.
Can I grow my own marijuana at home?
Not typically. However, if you are a medical marijuana patient, you're permitted to possess up to five plants that are more than 5 inches tall, under certain conditions. Those plants must be on residential property in a closed, locked away space away from public view. They also must be reasonably inaccessible to anyone under 21, according to legislative documents.
What if I want to get into the marijuana business? How do I start?
To get involved in the legal cannabis trade, you have to apply to run a dispensary or cultivation center. Dispensary licenses are handled by the Department of Financial and Professional Regulation while the Department of Agriculture would handle cultivation center licenses.
To apply for a conditional license to run a dispensary, you must submit applications between Dec. 10, 2019, and Jan. 1, 2020. Any dispensaries that currently have a license applied through an early- approval, adult-use license.
The state also will have programs at eight community colleges where students can prepare for careers in the legal cannabis industry, according to state Senate briefing documents.
There's also a social equity program to promote minority involvement in the marijuana industry and to give participants access to grants and loans to help cover some of the upfront costs of participating in the market.
How much money will legal marijuana generate for the state?
The program is expected to produce $58 million in general revenue in the coming budget year. In the second year, $140 million in revenue is expected, and up to $500 million when the program is "fully mature," bill proponents have said.
---
Some of the new Illinois laws for 2020