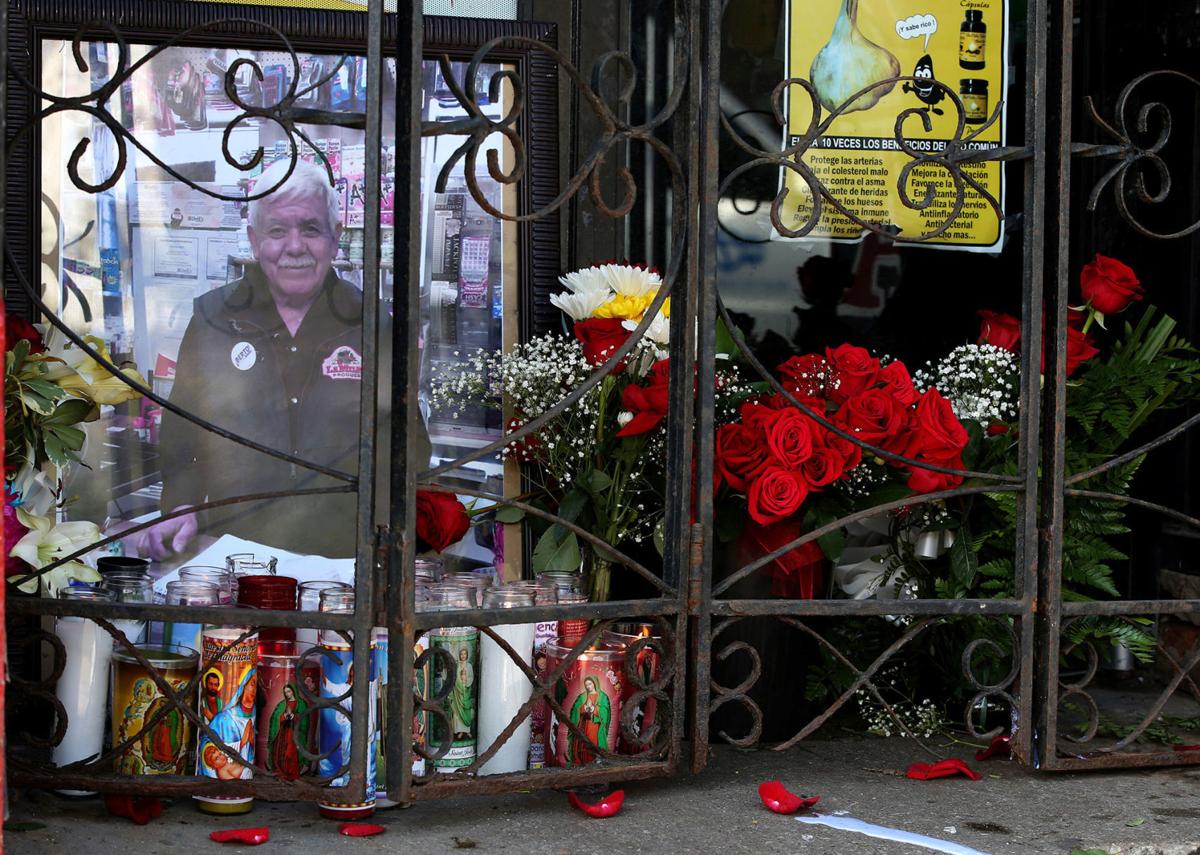 Police have identified two people of interest in the case of a Crete Township couple who in June were found bound in the trunk of their vehicle and left for dead by robbers who went on to ransack their home.
Will County Sheriff's Deputy Chief Dan Jungles said his department had been working for months with the Will County State's Attorney's Office to secure charges against two males in the case, but couldn't say when they might be charged or provide many additional details without jeopardizing the investigation.
Francisco Aranda, a 63-year-old business owner who'd for decades run a corner grocery in Chicago's Back of the Yards neighborhood, died in the trunk of his Chevrolet Impala from a combination of stress, physical restraint and dilated cardiomyopathy, according to the Will County Coroner's Office. His death was ruled a homicide.
Aranda's 59-year-old wife survived the attack with minor injuries by managing to crawl her way into the Impala's backseat after her husband kicked down one of the car's seats.
"(Aranda) more than likely saved his wife's life by kicking out that seat so she could position her body to be in a place where she could stretch out and not be in a position to asphyxiate," Jungles said. "That was his last kind of good deed, to ensure that his wife was the one that could tell the story and serve the investigation as to who perpetrated the crime."
Aranda's wife and family members could not immediately be reached for comment.
Supermercado La Raza, the grocery Aranda and his family have operated at the corner of 47th and Marshfield streets for more than 30 years, closed briefly after its owner's death but has since reopened and is being operated by a cousin, Jungles said.
A memorial to Aranda, who was known as "Don Pancho," is no longer present outside the store's entrance, but a prayer card with his photo remains taped to a shelf beside the store's front counter.
Jungles said police believe Aranda was followed home from the store after closing up shop June 2, but declined to share specifics of what is believed to be a targeted home invasion robbery.
He said the suspects, at least one of whom lives in Chicago not far from Aranda's store, had targeted a number of local people and businesses they believed might have large amounts of cash on hand.
"They did do their homework," Jungles said of the suspects. "They did, for lack of a better word, stalk their victims. They conducted surveillance on their victims. It was a coordinated, planned out act that they perpetrated on the victims."
You have free articles remaining.
One of the Arandas' adult daughters called police the morning of June 3 to request a welfare check at her parents' South Klemme Road home in unincorporated Crete Township after neither showed up to work.
When police arrived just before 10:30 a.m., they found a black 2003 Chevrolet Impala in the attached garage with its windows covered in condensation, according to a police report.
Officers opened the unlocked front driver's side door and observed a leg sticking up from the backseat that belonged to Aranda's wife, who was disoriented and covered in sweat, the report states.
Aranda was subsequently found lying on his back in the trunk "with no signs of life."
Both he and his wife had their hands bound behind their backs with black zip ties, according to the report.
Jungles said it's believed they were trapped inside the vehicle for close to 12 hours.
After Aranda's wife was stabilized at St. Margaret's Hospital, she told investigators two masked men had entered the couple's home and robbed them, officials said.
A police report said officers found the kitchen and several bedrooms "ransacked" with items and paperwork strewn about.
Jungles said investigators have since recovered some of the items that were stolen.
He said one of the sheriff's detectives who speaks Spanish has been in contact with Aranda's wife on a weekly basis since the incident and will continue to keep her abreast of developments until there is closure in the case.
"It's been a long road, but there's no doubt in my mind that this case is going to get charged," he said last month. "It's just a matter of when."