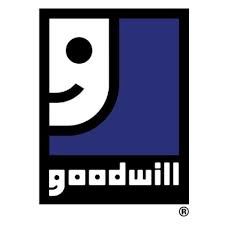 NORMAL — The Goodwill Industries branch based in Springfield that's been criticized by state lawmakers and others for plans to lay off workers with disabilities due to the state minimum wage increase is changing course. 
"The outpouring of comments regarding our decision to refocus the Vocational Rehab program and its impact on 12 program participants has caused us to take pause," said Sharon Durbin, president and CEO of Land of Lincoln Goodwill Industries, in a statement Wednesday. "While we must be good stewards of our nonprofit, we must remain sharply focused on our mission."
State records show that the nonprofit group was paid nearly $585,000 in the 2018 fiscal year and $689,000 in the fiscal year that ended June 30. Most was from the Department of Human Services, which pays Goodwill for pre-vocation skill building services. The group does not pay taxes and has a U.S. Department of Labor waiver that allows it to pay less than the minimum wage to disabled workers.
We are aware of reports that the Land of Lincoln Goodwill in Springfield, IL, planned to transition 12 people w/ disabilities from paid employment to a vocational program. Their board & executive team is currently re-examining the original decision. Updates will be provided. 1/3

— Goodwill Industries (@GoodwillIntl) July 17, 2019
State Sen. Andy Manar, a Bunker Hill Democrat, on Wednesday called for state Department of Human Services Secretary Grace Hou to review $400,000 in taxpayer-funded contracts between the state and Land of Lincoln Goodwill. 
"An organization that eliminates opportunity for the most vulnerable people in the state while simultaneously driving up executive compensation should be ashamed of itself," he said in a statement.  "Blaming a minimum wage increase that hasn't even gone into effect and that does not apply to these workers after receiving an increase in taxpayer funding is unacceptable."
On Tuesday, Democratic presidential candidate U.S. Sen. Bernie Sanders, of Vermont, retweeted WCIA reporter Mark Maxwell's tweet of the story, saying "No worker should be told they're lucky to get less than minimum wage." 
But in Wednesday's statement, Durbin said, "Our recent decision regarding the Voc Rehab program and the resulting harm it might have caused falls short of living up to our mission and we apologize for this error in judgment."
Durbin said the affected participants would return with pay to their part-time skills training program.
You have free articles remaining.
"I am committed to exploring how the state's new minimum wage law can help raise up those we serve as well as the 400 employees in our organization," she said.
Durbin had initially cited changes in the minimum wage in explaining layoffs and possible future job cuts. Gov. J.B. Pritzker in February signed legislation increasing the $8.25 hourly rate by $1 on Jan. 1 and to $15 by 2025.
Patrick Anderson, vice president of marketing and communications, said under the original plan, "which was not a good decision on our part," 12 individuals in the job skills training program would have stopped receiving paychecks, although they would have remained in the program. 
Anderson said the changes in the minimum wage law would have a cumulative impact of $8.2 million by 2025. That could affect "the whole viability" of the organization, he said.
Anderson said he did not have an exact figure for the amount of state reimbursement the organization receives but said, "After reimbursement from the state, the program still costs us over $500,00 a year."
The reimbursement partially covers the costs of support personnel such as "qualified intellectual disabilities professionals" and a nurse on staff and others "required to be on site there to care for and support the participants," said Anderson.
Meghan Powers, a spokeswoman for the state Human Services agency, said the department's "top priority" is to "ensure that the hardworking employees with disabilities at the Land of Lincoln Goodwill stores are employed and appropriately supported."
"While we are pleased that it appears Land of Lincoln Goodwill has reversed their decision in this matter, IDHS remains committed to ensuring the organization is fully compliant with state law and the mission of our agency through our agreements," she said. "We are in the process of carefully examining and reviewing our agreements with Goodwill, and we are prepared to exercise any and all rights to ensure workers are protected."
Mike Egbert, board president of the Illinois Network of Centers for Independent Living, said the Goodwill revelations give a "black eye" to social service agencies, as he criticized "nepotism" hires and CEO raises during a period in which most social service agencies were "just struggling to get by."
"But more importantly, people with disabilities have a right to be treated fairly and equally, and they face discrimination every day in life. It's actions like (Durbin's) to terminate people, but it's also the words and mannerisms that people use," he said.
Manar maintained his stance calling for a review of contracts even after the company announced its reversal on Wednesday. 
"The behavior of Land of Lincoln Goodwill and its director in the last 72 hours are why I asked for a full review, and that hasn't changed," he said in a phone interview.
Contact Lenore Sobota at (309) 820-3240. Follow her on Twitter: @Pg_Sobota
No worker should be told they're lucky to get less than minimum wage. People with disabilities deserve jobs that pay a living wage. It's time to end the subminimum wage and guarantee truly integrated employment opportunities for people with disabilities. https://t.co/km72xDjJW9

— Bernie Sanders (@BernieSanders) July 17, 2019