SPRINGFIELD – In presidential primary elections, it's all about the delegates.
The outgoing leader of Illinois' Senate offered a piece of advice for whoever next assumes the position — "bring everyone together."
Tens of thousands of Illinoisans who have had their driver's license suspended or revoked for having too many unpaid parking tickets or fines …
The Illinois Senate will hold a special meeting Sunday to elect a new chamber president.
 Illinois House Speaker Michael Madigan spent more than $445,000 in legal fees from his political war chest during the closing months of 2019,…
Gov. J.B. Pritzker wants the General Assembly to pass legislation banning public officials from working as lobbyists at other levels of govern…
Saying tens of millions of children are at risk, two U.S. senators and 10 members of the House of Representatives, all but one of them from Il…
A year ago this week, Democratic Gov. J.B. Pritzker was sworn into office.
The state's agriculture director resigned last weekend at the request of Gov. J.B. Pritzker for failing to disclose contents of a 2012 email t…
SPRINGFIELD — Illinois' chief fiscal officer announced a plan this week to remedy the "ridiculous" law that allows legislators to be paid for …
Gov. J.B. Pritzker said Tuesday that a powerful lobbyist and close confidant of Illinois House Speaker Michael Madigan should cooperate with f…
The law is also the target of a lawsuit filed by the Illinois State Rifle Association, as well as several gun shops.
Citing the departures of two state lawmakers who resigned their seats while under federal scrutiny, Illinois State Comptroller Susana Mendoza …
Gov. J.B. Pritzker's top agriculture official resigned this weekend after the administration learned he had knowledge of a July 2012 email in …
An Illinois lawmaker wants the state to set aside reserved parking spots for expectant mothers and parents with a newborn child at the Capitol…
Gov. J.B. Pritzker, focused on winning over voters on a new graduated-rate income tax, is dismissing a proposal floated by a property tax reli…
In year two, Gov. J.B. Pritzker will focus on ending cash bail, reforming low-level drug crime sentencing and reducing mandatory minimum sente…
Illinois Gov. J.B. Pritzker on Thursday denounced as "horrific" a newly disclosed email a powerful lobbyist sent seven years ago to top aides …
Christian County's top election official testified before members of Congress Thursday about election security. 
The federal request to cooperate and the Madigan-focused questions are the latest indications that federal authorities are looking at the spea…

Smith Hearing Technologies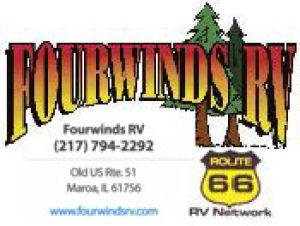 Gov. J.B. Pritzker on Thursday denounced as "horrific" an email from a powerful lobbyist and close confidant of Illinois House Speaker Michael…
Some Illinois lawmakers say a new U.S. Food and Drug Administration policy responding to a growing trend of youth e-cigarette use does not go …
The speaker of the Illinois House said Wednesday that he had no knowledge of an alleged unreported rape that was referenced in an email writte…
Mayor Lori Lightfoot's plan for recreational marijuana consumption in Chicago stalled Wednesday, with aldermen not voting on her proposal to a…
WBEZ reported that a close confidant of Illinois Democratic House Speaker Michael Madigan "sought leniency" for a state worker facing discipli…
Democratic leaders have appointed a first-term state representative to the seat vacated by former state Sen. Martin Sandoval, who is under fed…
Illinois House Republicans argued Wednesday that they were left out of a review of the state's burdensome property tax system and that their i…