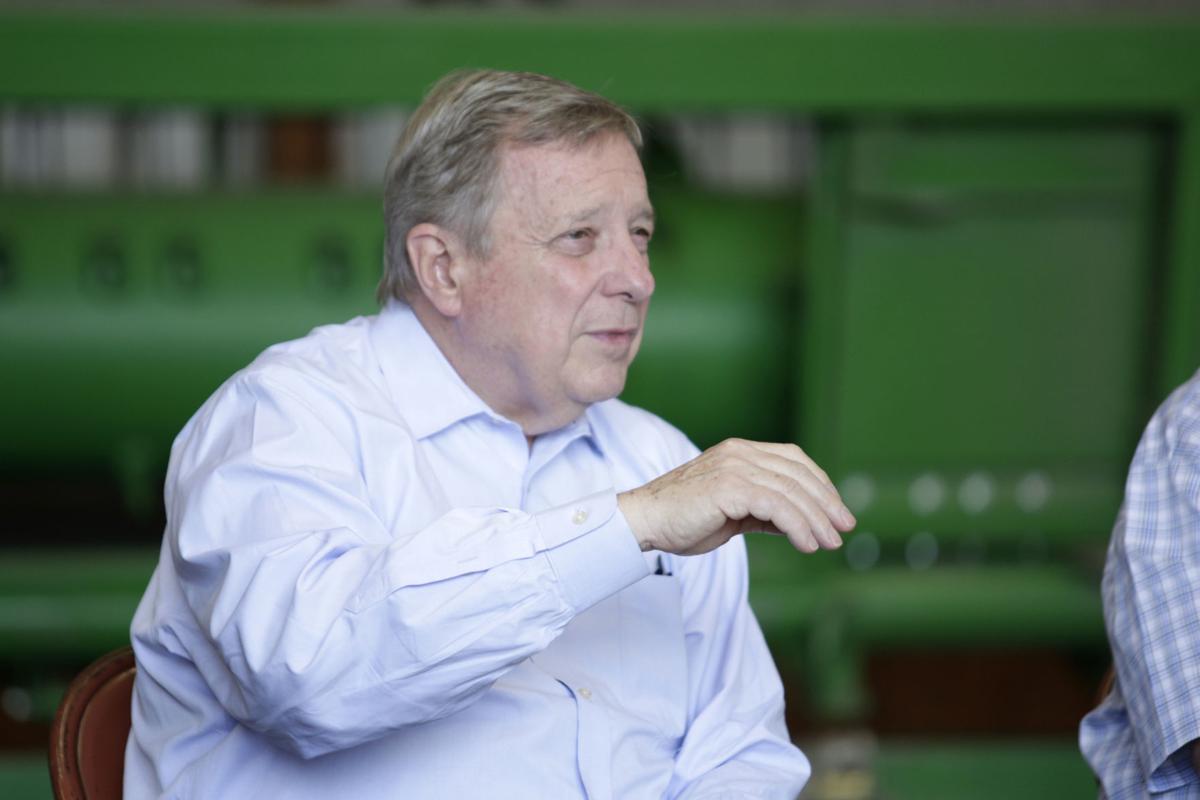 WASHINGTON — Illinois U.S. Sen. Dick Durbin said he was happy with the agreement struck in the Senate early Wednesday morning on an approximately $2 trillion federal stimulus package aimed at offsetting some of the nation's economic damage caused by the coronavirus pandemic.
Noting that the measure still needs Senate approval before it heads back to the House for consideration, Durbin said that the package satisfied Democrats' desire to help hospitals with more than $100 billion for medical facilities on the front lines of fighting the disease.
"We came together on a bipartisan basis with the White House and really struck an agreement that we think answers the highest priorities," Durbin said on MSNBC Wednesday morning.
Among other things, the plan would give one-time payments of $1,300 to individual adults making up to $75,000 a year and $2,400 payments to married couples who make up to $150,000, as well as $500 payments per child.
---
---
Durbin said the plan calls for increased funding for unemployment insurance along with $150 billion "for state and local governments which have been spending money right and left to try to keep up with this public health crisis. There are other provisions in there, too, to provide aid to 50 -60 million small businesses.
"I think the history will judge the last 72 (hours) were essential to get America back on its feet and moving forward," Durbin said on MSNBC, referring to the wrangling to work out a deal that still needs congressional approval.
Asked when residents eligible for those $1,200 checks built into the stimulus package might see the money, Durbin said it was up to President Donald Trump's administration. "I'm sure the folks in the White House will want to move quickly on that cash payment. I hope they do."
Concerned about COVID-19?
Sign up now to get the most recent coronavirus headlines and other important local and national news sent to your email inbox daily.