SPRINGFIELD – A constitutional amendment that would allow the General Assembly to set higher tax rates on greater amounts of income passed its last legislative hurdle Monday, May 27, and will head to the voters for final approval about 18 months from now.
After more than three hours of debate in which all 44 House Republicans spoke on the floor, the vote cleared its constitutionally mandated three-fifths majority by two votes. All 73 representatives voting in favor were Democrats.
While Democratic Gov. J.B. Pritzker played no formal role in the legislative process to put the amendment on the ballot, at least one Democrat who previously said he would vote against the bill credited the governor for his sudden switch.
"I was a very vocal critic about this, obviously, I came out with some concerns," Rep. Jonathan Carroll, a Northbrook Democrat, said. "… Gov. Pritzker reached out to me right away, had some conversations with me and heard that my issue is property taxes.
"Along with his help and the help of my colleagues in the House and the Senate, we're going to form a property tax task force to review how we tax in Illinois for property taxes and make sure that we do it better and we do it right."
The state does not levy or collect property taxes in Illinois; only local taxing bodies such as school boards, municipal governments and counties have that authority. The largest contributor to most local tax bills are K-12 schools, which for years have faced funding shortfalls and proration from insufficient revenues provided by the state.
Still, Carroll and Rep. Sam Yingling – a Grayslake Democrat who also said at one time he would vote against the graduated tax – said state action is needed to overhaul the property tax system and the graduated tax is part of that process.
"The current system does not work and we all know that," Yingling said in his floor speech. "The process of property tax restructuring will not be easy. But I submit that that process begins today."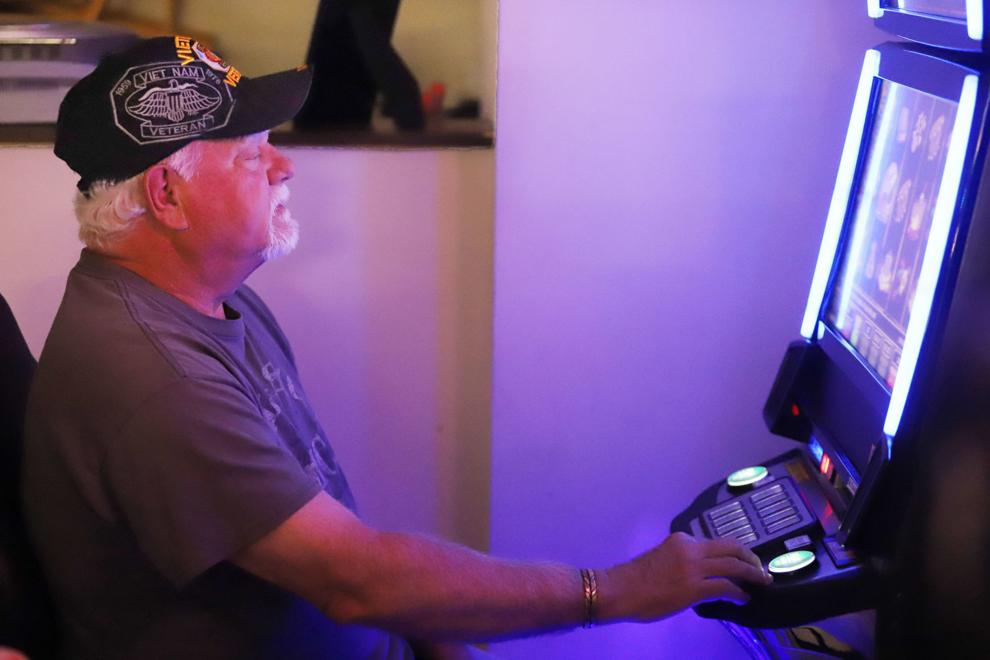 Republicans, however, were more skeptical of any actual tax relief coming from the bill, and House Minority Leader Jim Durkin, R-Western Springs, accused the governor of "horse trading" in order to get the 73 votes in favor.
"Let's make no mistake. Today's vote is the end result of the Illinois Democrats' historical, ravenous, irresponsible budgeting and spending," Durkin said. "However it was also clear that today's vote was a fait accompli. It's a foregone conclusion.
"I know how this bill went down. I know how this amendment went down. And please, don't think that there wasn't any horse trading to get these votes. I know better, you know better, we know better."
Senate Joint Resolution Constitutional Amendment 1's passage means the voters, in November 2020, will be given the opportunity to decide whether the state can have the authority to set graduated tax rates. Either 60 percent of those voting on the question or the majority of those voting in the election will have to support the measure for it to become law.
MARIJUANA LEGALIZATION: The state of Illinois is one step closer to legalizing recreational marijuana.
The Illinois Senate voted Wednesday, May 29, to pass the bill, sending it to the House for consideration in the final two days of the session. The vote was 38-17, with two Republicans joining 36 Democrats in supporting it.
"This bill is going to set the model, I believe, the gold standard for how to approach social equity issues, relating (to) cannabis legalization," Sen. Heather Steans, D-Chicago, the bill's chief sponsor, said in her closing statement on the Senate floor.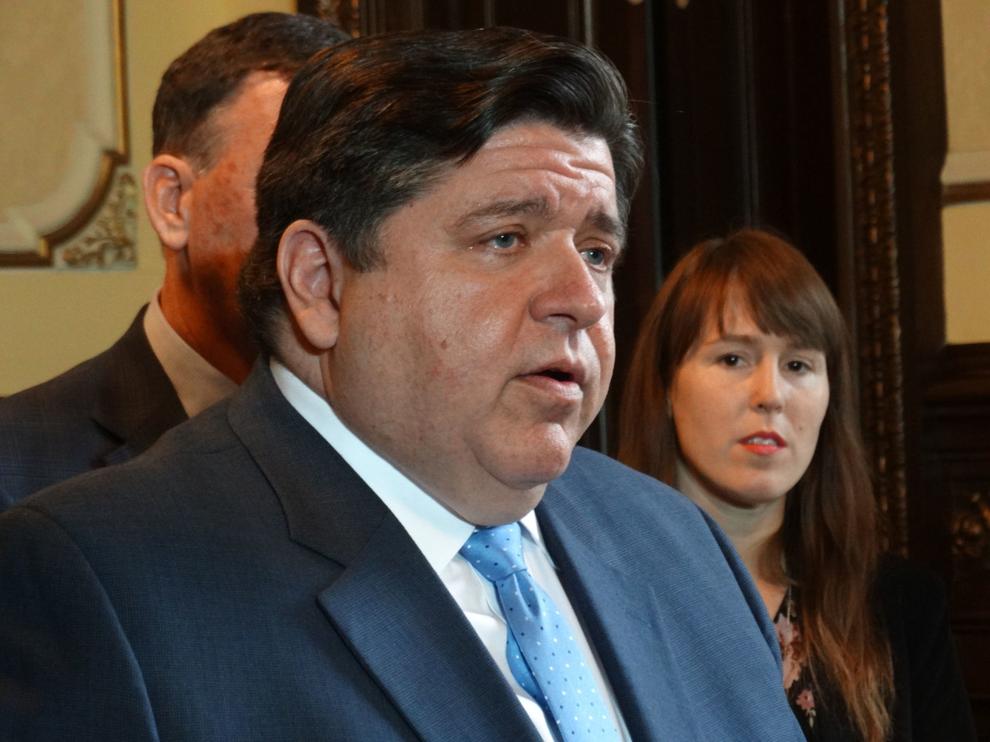 The action Wednesday came just hours after a new, revised version of the bill was made public, and it is substantially different from the one Steans introduced on May 3, a proposal that sparked strong resistance from law enforcement, business groups and some local governments.
Like the original draft, the new bill, an amended version of House Bill 1438, provides that starting Jan. 1, 2020, Illinois residents could possess up to 30 grams, or roughly one ounce, of marijuana flower, five grams of THC concentrate and 5 grams of THC in a marijuana-infused product. It also authorizes the state to issue a limited number of licenses for cultivators, processors and retail dispensaries, and to charge excise taxes on the retail sale of marijuana products.
But other major provisions in the 622-page bill are substantially different from the original version, and those changes appeared to be key to gaining support and diffusing some opposition.
For example, instead of enacting blanket, mass expungements of previous criminal records for minor marijuana-related violations, the new bill allows for expungement through the governor's clemency process if the case involves less than 30 grams of marijuana. For cases involving amounts greater than that, up to 500 grams, individuals and state's attorneys would be allowed to petition a court to vacate a conviction.
"I think what is proposed today is a significant shift from what was proposed, what, two or three weeks ago," Sen. Jason Barickman, R-Bloomington, told reporters following a committee hearing on the bill Wednesday. "Moving that off the table, I think, paved the way for us to resolve a bunch of other issues that were very important that weren't resolved initially."
Among those other issues was a provision allowing people to grow up to five marijuana plants in their own homes, under certain conditions. While the original bill would have extended that right to all adults, the new bill limits it only to people who have been approved to use marijuana for medical purposes.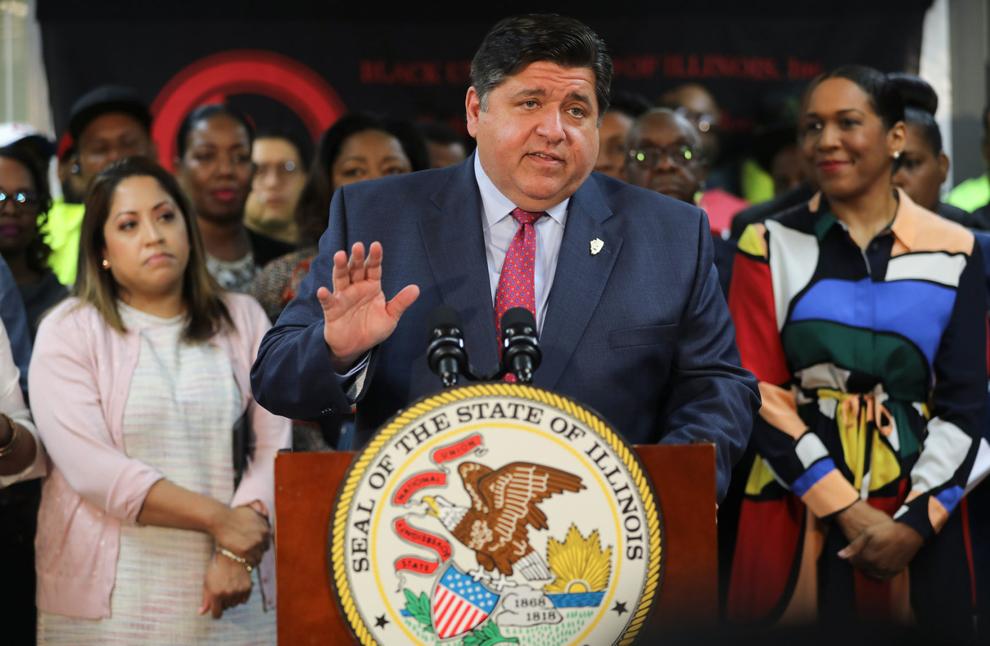 The new bill also preserves the right of employers to maintain "zero tolerance" policies on drug use and to establish drug-free workplaces. And it allows local governments to prohibit cannabis businesses in their communities, or to enact zoning regulations to control where they are located.
ABORTION BILL: Lawmakers on Tuesday, May 28, narrowly approved a bill overhauling Illinois' abortion statute after more than two hours of debate that was passionate and, at times, emotional.
The Reproductive Health Act would replace the state's current law with one backers and detractors agree would be the most liberal reproductive health statute in the nation.
It creates access to contraception, pregnancy benefits, abortion procedures, diagnostic testing and other related health care as a fundamental right, banning government from impairing access to those things for women and men.
The bill now moves to the Senate. Melinda Bush, a Democratic senator from Grayslake and the act's sponsor in that chamber, said Monday she thinks it will succeed there. A committee hearing is expected soon.
Democratic Gov. J.B. Pritzker has vowed to "make Illinois the most progressive state in the nation for access to reproductive health care." He said in a statement Tuesday he looks "forward to continuing my work as an ally by signing the Reproductive Health Act into law."
The legislation's passage comes as a hard-fought triumph for its sponsor, Chicago Democratic Rep. Kelly Cassidy. She said after months of working to advance this initiative down a path that at times has "not been very easy," she is "very pleased" at its success.
Cassidy said she is also feeling "relief, just relief that this step is over and that we are poised to affirm our support for reproductive freedom in Illinois and intentionally stand out from all these other states that are attacking women's rights."
The General Assembly's lack of action on the measure harmed Illinois women, she added.
"I think people have a false sense of security around these issues, when the reality is that women are in real danger in Illinois as the result of our inaction," Cassidy said at the beginning of the month.
The final vote was close — there were 64 Democrats voting in favor, 50 legislators from both parties voting no and four Democrats voting present. 60 votes were needed to pass the act successfully.
Advocates were trying to change minds and secure a favorable outcome right up until the vote. Several sources said Pritzker spoke to lawmakers Tuesday morning about why the tenets of the legislation were important to him.
Pritzker "did offer his support," his spokesperson said.
One member who was wavering was Rep. Stephanie Kifowit, a Democrat from Oswego. She ultimately voted yes.
"It did seem like a bill that did a lot, and we did need to make sure everything was correct. I believe abortion should be safe and legal, but I believe it should also be rare," Kifowit said. "My concern with the bill was with some of the language changes, and the legislative intent had to be there to make sure that it's crystal clear what we're doing."
ABORTION BILL SUPPORT: Six male, Democratic lawmakers on Wednesday, May 29, encouraged their Senate colleagues to follow the House in approving a bill that would repeal and replace Illinois' abortion law.
In part, the Reproductive Health Act creates access to contraception, pregnancy benefits, diagnostic testing, abortion procedures and other related health care as a fundamental right, forbidding the state or local governing body from restricting access to those things for women and men.
It would be the most liberal reproductive health care measure in the country, backers and detractors agree, and aligns with a vow Democratic Gov. J.B. Pritzker said to "make Illinois the most progressive state in the nation for access to reproductive health care."
Rep. Emanuel "Chris" Welch, a Democrat from Hillside, said the group was "strongly in support" of protecting women's rights in the state.
"This is about a woman and her doctor making decisions amongst themselves. Men don't have a role in that — we have absolutely no role in that," Welch said. "I think today it's important that we encourage our Senate to stay strong and do the right thing."
On Tuesday, advocates were working to secure a favorable outcome while lawmakers debated the bill on the House floor. Sixty votes were needed to approve the act — it received 64 Democrat votes. Fifty lawmakers from both parties voted "no," and four Democrats voted present.
Grayslake Democratic Sen. Melinda Bush, the bill's Senate sponsor, said she is confident the measure will pass in her chamber and make it to Pritzker's desk.
"The Illinois state Senate is not going to leave this place without passing the RHA. I absolutely believe that, or I wouldn't be standing here," she said. "We absolutely, I believe it 100 percent, will get this done. It has to get done."
GRADUATED TAX RATES: On Friday, May 24, a graduated tax rate structure bill was sent to the full Illinois House.
The bill, which adopts the same rates approved by the state Senate, was advanced by the House Revenue and Finance committee on a 9-6 party line vote with two "swing vote" Democrats who serve on the committee having been replaced with substitutes.
While the amendment would need 71 of the chamber's 74 Democrats to vote for it, the rate structure only requires 60 'yes' votes.
Per the rate structure approved by committee Friday, single filers would pay the maximum rate of 7.99 percent on all income once their taxable income tops $750,000. For joint filers, that rate takes effect once income tops $1 million.
For joint filers outside of the top brackets, the rates are 4.75 percent on taxable income from $0 to $10,000; 4.9 percent from $10,001 to $100,000; 4.95 percent from $100,001 to $250,000; 7.75 percent from $250,001 to $500,000; and 7.85 percent from $500,001 to $1 million.
For single filers, tax rates are the same as joint filers up to $250,000; but the 7.75 percent rate applies from $250,001 only to $350,000, while the 7.85 percent rate applies from $350,001 to $750,000.
The bill also includes an increase in the property tax credit from 5 percent to 6 percent, and a $100 per-child tax credit for couples earning less than $100,000 and single persons earning less than $80,000.
Currently, the state constitution mandates that taxes be levied at a flat rate. The current rate is 4.95 percent.
LEGALIZED GAMBLING: One of the state's largest labor unions urged lawmakers to pass an expanded gambling bill in the waning days of the 2019 session, saying it would not only create new jobs in Illinois but would provide needed funding for a multi-billion-dollar capital improvements plan.
"Illinois is recovering from the trauma of four years of budget impasse, starving out vital services, and a public works stagnation," Michael Carrigan, president of the Illinois AFL-CIO, said during a Statehouse news conference Tuesday, May 28. "An expansion of gaming will help fund much-needed infrastructure construction and be a shot in the arm for revenue for this state."
The biggest obstacle to passing a gambling measure this year, however, is that with only three days left in the regular session, the bill still hasn't been written.
"We have 80 hours to go. What are you worried about?" quipped Sen. Terry Link, D-Indian Creek, one of the lead supporters of expanded gambling in the Senate. "The bill is being drafted. It's not like this is all new concepts. We're working off of bills we've done in the past. We're tweaking. We're changing them around a lot."
Gov. J.B. Pritzker has asked lawmakers to pass a bill legalizing sports betting in Illinois, something the U.S. Supreme Court ruled last year that states are entitled to do. He is also seeking an increase in the tax rate that Illinois levies on the profits that gaming companies earn from video gambling, raising the rate to 50 percent instead of 30 percent, on profits above $2.5 million a year.
Meanwhile, owners of the state's 10 existing riverboat casinos are seeking a bill that would let them expand into additional markets, including land-based casinos.
Rep. Robert Rita, D-Blue Island, said supporters of expanded gambling are working on a single omnibus bill that would contain all of those elements, but the details are still being worked out.
Another complicating issue in the whole gambling debate is a request from Midwest Gaming and Entertainment LLC, owner of Rivers Casino in Des Plaines, to insert what some people have called a "penalty box" provision into any bill legalizing sports betting.
Such a provision would bar any company that has been offering online sports betting platforms, which are currently illegal in Illinois, from obtaining a license to operate legal sports betting in the state for some period of time. Midwest Gaming is suggesting an 18-month "regulatory waiting period."
A House committee held a hearing on that issue Tuesday during which a number of lawmakers questioned whether such a provision would be constitutional.
GUN OWNERS: A bill that would strengthen the state's Firearm Owner's Identification Act to better recover guns from people who've had their card revoked or suspended passed the Illinois House in a 62-52 vote Wednesday, May 29.
Senate Bill 1966 would mandate fingerprinting and background checks for card holders, a measure which led opponents to call the bill's constitutionality into question.
Others said added fees in the bill are unduly burdensome. Those fees include increasing card application and renewal fees from $10 every 10 years to $20 every five years. The bill also requires fingerprinting, which would add an additional cost of up to $30 to the application process due to a cap placed on the price vendors can charge in the bill
Others said added fees in the bill are unduly burdensome. Those fees include increasing card application and renewal fees from $10 every 10 years to $20 every five years. The bill also requires fingerprinting, which would add an additional cost of up to $30 to the application process due to a cap placed on the price vendors can charge in the bill.
Additional costs associated with the bill include a $10-per-firearm fee for any transfer conducted through a licensed dealer, with exemptions for a transfer to relatives, inheritance or active military and law enforcement during the course of their official duties.
"When we are dealing with nearly 10,000 FOID cards annually being revoked for a number of reasons, we need to be sure we're giving the state police the resources and ability to do their job appropriately," said Rep. Kathleen Willis, an Addison Democrat and the bill's House chief sponsor.
Willis took questions for more than three hours in the House chamber about ways the law would fix "deficiencies" in the state's gun revocation process and prevent circumstances similar to those that led to the Henry Pratt Co. shooting in Aurora.
Willis said some of the current deficiencies boil down to people lying about their identity on FOID applications, a problem she said could be countered by the fingerprint requirement since "fingerprints cannot lie."
"We have some work to do in Illinois to make sure that firearms are only owned by law-abiding citizens," Willis said.
TEACHER SHORTAGE: A pair of bills aiming to address the state's teacher shortage passed the Illinois Senate on Wednesday, May 29.
Both bills were sponsored by Sen. Andy Manar, a Bunker Hill Democrat.
The first, House Bill 2078, raises the minimum wage for teachers to $40,000 by the 2023-2024 school year. The wage increase would be phased in, starting with a $32,076 minimum in the 2020-2021 school year, $34,576 the year after that, and $37,076 in 2022-2023. After 2024, the minimum wage will increase with the consumer price index each year.
The state's current minimum teacher salary law of $10,000 has been unchanged since the 1980s.
The bill also directs a professional review panel – established as part of an education funding overhaul in the previous General Assembly – to report on how the evidence-based funding model will be affected by the increased costs incurred by districts as part of the minimum wage increase. Manar said the panel will look for ways the state can "bridge the gap" on increased costs for those districts.
The minimum wage bill passed 45-13 and will require a concurrence from the House before going to Gov. J.B. Pritzker.
The Senate also passed and sent to Pritzker a bill intended to address the state's teacher shortage.
Senate Bill 1952 would eliminate the current requirement that prospective teachers take a "test of basic skills" prior to the start of their student teaching. It also allows for new teachers, under certain conditions, to be reimbursed for the cost of taking a teacher performance test, known as the edTPA exam.
It also removes a current prohibition against student teachers being paid for their work while also raising the cap on annual teacher pay raises to 6 percent instead of 3 percent.
The House had made a minor change to the bill, but the Senate concurred in that change Wednesday, sending the bill to Gov. Pritzker.
WESTLAKE HOSPITAL: Hospital owners might not be able to close their facilities as quickly under legislation passed this week by the Illinois House.
Lawmakers on Tuesday, May 28, approved a similar but lessened version of legislation drawn initially in response to the planned closure of Westlake Hospital in Melrose Park.
The earlier legislation, House Bill 123, would have given the governor the ability to reverse any decision made by the state's nine-member Health Facilities and Services Review Board, which authorizes hospital closures.
Instead, Senate Bill 1739, approved unanimously in the House on Tuesday, removes from current law a provision allowing hospital owners to fast-track a closure through an "exemption" process with the review board.
If the bill becomes law, owners would need to go through the standard and more thorough permit process, which gives the board broader range to consider factors such as how a hospital closure could impact a community.
Rep. Kathleen Willis, a Democrat from Addison, represents the district that includes Westlake Hospital, whose owners are in a legal battle with the city over their attempt to close the facility. Pipeline Health acquired the hospital in January and soon began closure processes.
Willis said the Legislature made a mistake several years ago when it made it possible for hospital closures to go quickly through the exemption process.
That change in law, she said, "allowed an unscrupulous hospital owner to come through and possibly close my hospital in my district without going through the proper channels."
"No other communities will go through the same upset that I did," Willis said.
PROPERTY TAXES: A pair of measures aimed at addressing high property taxes in the state passed committee Tuesday, May 28, one day after being touted by Democratic Gov. J.B. Pritzker upon passage of a graduated income tax constitutional amendment.
Those measures will create a property tax relief fund (Senate Bill 39 Amendment 1), and a property tax task force (Senate Bill 1932 Amendment 2).
Republicans in the House Revenue and Finance Committee were skeptical that any real property tax relief would result from the task force sponsored by Rep. Jonathan Carroll, a Northbrook Democrat, which passed committee unanimously.
"I've been here five years, and I have absolutely no confidence that anything whatsoever will change other than the folks that like the status quo the way it is will destroy your hopes as they have everyone else's. Good luck," Rep. Margo McDermed, a Mokena Republican, said.
Carroll, who was initially opposed to the graduated income tax amendment but credited the governor for his switch to supporting the measure, said he wasn't looking to the past, but the future.
"I would hope that you'd be a part of the solution and not necessarily continue naysaying on it," he said.
While the Republicans voted unanimously to pass the task force bill, all of them voted against the creation of the property tax relief fund.
Rep. Rita Mayfield, a Waukegan Democrat, said there would be no new state revenues needed to sustain the fund, and it would be up to future state Legislatures to determine whether appropriations would be provided for the fund.
McDermed, who serves on a capital infrastructure task force, said spare funds are not easy to come by in Illinois' budget.
"I am not aware, and believe me, our group has scoured under every rock in the state of Illinois for a penny, so where exactly are you going to find this money?" she asked.
LICENSE SUSPENSIONS: Several lawmakers on Tuesday, May 28, promoted legislation that would make the Illinois secretary of state reinstate driver's licenses to people who have committed a number of violations, including not paying parking fines, that don't deal with driving.
The legislation would also remove language that makes the secretary of state automatically suspend licenses or revoke vehicle registrations for such violations, which happens nearly 50,000 times a year, according to the advocacy group Chicago Jobs Council.
"We're saying to all of our cities in the state of Illinois that you can no longer use the secretary of state's office as your collections agency. You cannot suspend a person's license for non-payment of non-moving violations," said Rep. Carol Ammons, a Democrat from Urbana, who is leading the charge in the House to pass the legislation.
Sen. Omar Aquino, a Chicago Democrat who filed the original legislation in the Senate, said the practice of suspending licenses for violations unrelated to driving affects minorities more than anyone else, leading to a cycle of debt and poverty from which it is difficult to escape.
"When people lose their licenses, they lose their ability to get to work," he said.
Aquino cited numbers from ProPublica that show 44 percent of Illinois license suspensions were in majority black ZIP codes, although only 14 percent of Illinois residents are black.
Prospects for the bill's passage before Friday's end-of-session deadline, however, are slim. After passing its original chamber, the bill became stuck in a House gatekeeping committee earlier this month, until lawmakers called the news conference Tuesday.
"I would have loved to have this done by May 31," Ammons said. "Unfortunately, there are just many, many pieces that we are trying to finish up. But we are poised to finish it this year."
E-CIGARETTES: The Illinois Senate is considering a bill that would expand the state's general ban on smoking in public places to include e-cigarettes and other alternative nicotine products, but the vaping industry is resisting, saying their products do not produce "smoke" and don't pose the same public health risks.
During a hearing Tuesday, May 28, in the Senate Public Health Committee, supporters of the bill argued that the public health effects from exposure to second-hand fumes from those devices are still unknown, but that the state has an interest in regulating their use.
"Electronic cigarettes are completely unregulated tobacco products that have been sold in the United States for a little over a decade," said Kathy Drea, vice president of the American Lung Association of the Upper Midwest. "Because there has been no (Food and Drug Administration) review of the products on the market, we do not know what is in each individual product."
The bill being considered is Senate Bill 1864, which passed out of the committee on March 5, but was sent back to the committee recently for a technical amendment to make the language consistent with the state's new "Tobacco 21" law, which prohibits selling tobacco products to people under age 21.
Sen. Terry Link (D-Vernon Hills), the bill's chief sponsor, said that because of the lack of regulation, e-cigarettes and other vaping products have become pervasive among underage people in public schools.
But Craig Kitson, who lobbies for the Smoke-Free Alternatives Coalition of Illinois, argued that vaping products are one way to help people quit smoking tobacco, and he said he believes the bill goes too far.
"The Smoke-Free Act is about protecting others from the dangers of smoke from combustible tobacco. I think we all can agree that it is very necessary to have the Smoke-Free Act here in Illinois," he said. "To add vaping products into this legislation ignores the basic fact that vapor products do not contain smoke."
COAL ASH: A bill aiming to ensure safe closure of toxic coal ash pits and financial protections for taxpayers should the pits cause environmental disaster is on its way to the governor.
Senate Bill 9 passed the Illinois House on Monday, May 27, eighteen days after passing the Senate.
"This bill will set the parameters of how coal ash will be handled in the state of Illinois," Democratic Rep. Carol Ammons of Urbana said.
Coal ash is the byproduct left behind when coal is burned to produce power, and it contains harmful heavy metals such as mercury and arsenic which can seep into groundwater. In many cases, coal ash is placed in unlined pits, where it remains long after the power plants are closed.
There are approximately 25 known coal ash impoundments which are already closed in the state. Senate Bill 9 would establish processes to address the other 50-plus impoundment sites which have yet to close.
The bill would require a coal ash impoundment owner to submit to the EPA a "closure alternatives analysis" addressing several closure scenarios and options laid out in the legislation. It would give the EPA the authority to choose the safest plan for coal ash remediation.
Senate Bill 9 would also create initial fees of $50,000 for each closed coal ash plant and $75,000 for those that have not yet been closed. Owners of operational impoundments would then pay an annual fee of $25,000, and a $15,000 fee would be charged for closed plants that had not yet completed "post-closure care."
Coal ash impoundment owners would also be required to provide bonds ensuring closure and remediation of coal ash pits. Per the bill, the only acceptable form of bond would include "a trust fund, a surety bond guaranteeing payment, a surety bond guaranteeing performance, or an irrevocable letter of credit."
IMMIGRATION POLICY: The Illinois House on Monday, May 27, passed and sent to the Senate a bill that would prohibit local governments and local law enforcement agencies from entering into certain kinds of agreements with U.S. Immigration and Customs Enforcement, or ICE, to enforce federal immigration laws.
House Bill 1637, known as the Keep Illinois Families Together Act, would prohibit state and local law enforcement agencies from participating in ICE's "287(g) program." The name comes from a 1996 addition to the federal Immigration and Nationality Act that allows local law enforcement to be deputized into federal service to help identify, arrest and serve detainer warrants on foreign-born individuals with criminal charges or convictions.
"These types of programs have been well documented and recorded as injecting bias and ethnic stereotyping into policing practices," said Rep. Celina Villanueva (D-Chicago), who carried the bill on the House floor. "Because of this, and despite many protective policies in place in our state, families continue to be afraid to seek police protection. This is a huge public safety issue."
Some Republicans spoke against the bill, including Rep. Allen Skillicorn, of East Dundee, who called it, "full-on sanctuary."
"First off, they broke federal law by coming in here illegally," he said. "Second off, they're already in the system. Some of these people are domestic robbers, domestic abusers. These are not nice people and effectively, we're letting some of them just go off in the streets."
The bill passed 67-to-50.
MANDATORY REPORTERS: Members of the clergy in Illinois would be legally required to report cases of physical abuse or neglect against children, and they would face possible criminal charges for failing to do so, under a bill that cleared the Illinois House on Sunday, May 27.
Clergy are already required to report suspected cases of sexual abuse against children, but Senate Bill 1778 would expand that requirement to include physical abuse and neglect as well.
"Children under the age of 5 especially, in smaller communities around Illinois, sometimes the only people they really see are members of their church, their ministers," said Rep. Sara Feigenholtz, D-Chicago, the bill's chief sponsor in the House. "They are the go-to people. They are the ones that witness problems in families."
The bill would reorganize all mandatory reporters in Illinois into 10 categories: medical personnel; social service and mental health providers; crisis intervention personnel; education personnel; recreation or athletic program or facility personnel; child care personnel; law enforcement personnel; funeral home directors; clergy members; and abortion service providers.
Under current law, which the bill does not change, mandatory reporters who "knowingly and willfully" fail to report cases of abuse and neglect can be charged with a class A misdemeanor for a first offense and a class 4 felony for a subsequent offense.
In addition, people who knowingly and willfully violate the act "as part of a plan or scheme" to prevent discovery of an abused or neglected child, or for the purpose of protecting or insulating someone from prosecution, could be charged with a class 4 felony on a first offense and a class 3 felony for subsequent offenses.
STERIGENICS: Industrial sterilization companies in Illinois which use the toxic chemical ethylene oxide may soon have to comply with stricter safety requirements.
The Illinois House on Friday, May 24, passed Senate Bill 1852 in response to an ethylene oxide leak that occurred at the Willowbrook plant of a Sterigenics facility, about 20 miles west of Chicago.
"It's the most, I would say, most concerning health issue that I have encountered in my career in Springfield, and it happens to be in my district," said House Minority Leader Jim Durkin, R-Western Springs, the lead sponsor of the bill.
Of the new standards included in the bill, testing will no longer be conducted in "one narrow location," and all points of ventilation will need to be tested yearly.
In counties with at least 50,000 residents, the bill prohibits similar companies from placing facilities within 10 miles of schools or parks. Counties with fewer than 50,000 residents would require a 15-mile buffer.
Earlier this year, Sterigenics was placed under a seal of order, preventing the company from continuing its ethylene oxide operations.
In August 2018, the Agency for Toxic Substance and Disease Registry, a federal agency within the U.S. Department of Health and Human Services, monitored ethylene oxide levels of the facility and reported in a letter that there was an "elevated cancer risk" for anyone who lives near, or works in, the facility.
The March 29 findings of a study conducted near the Sterigenics facility determined some cancers were more prominent in the area and there were higher occurrences among the female population in the area, according the to the Illinois Department of Public Health
A March 2019 report from the Illinois Environmental Protection Agency determined Sterigenics has remained in compliance with that order.
The bill passed the Senate on April 10, but the House version made an amendment to it, which means the bill now has to return to the Senate for a vote on whether to concur with that amendment.
BEER TAX: Craft beer brewers and advocates gathered Friday, May 24, at the Capitol to oppose a tax increase on beer and cider that Gov. J.B. Pritzker introduced last week to help fund a comprehensive capital infrastructure plan.
Under that proposal, the per-gallon tax on beer and cider would rise to 27.7 cents from the current rate of 23.1 cents, a rate established when lawmakers approved the state's last capital plan in 2009.
Combined with similar tax increases on wine and liquor, the current proposal would bring $120 million in new revenue to help fund the Democratic governor's proposed six-year, $41.5 billion capital plan that lawmakers have yet to approve.
Craft brewers, distributors and retail advocates held a press conference Friday, May 24 to argue that beer is already taxed enough, and that adding more taxes will only make it harder for small businesses to expand in the emerging craft beer industry that has taken over the Midwest.
Rob Karr, head of the Illinois Retail Merchants Association, said the state already loses about $8.5 million in tax revenue each year from people who drive into bordering states to buy beer. The governor's tax proposal, he said, would bump that number up by an estimated $4.6 million.