SPRINGFIELD – Illinois House Republicans on a special committee investigating House Speaker Michael Madigan's role in a bribery scheme involving Commonwealth Edison sought to tie the longtime leader directly to the $1.3 million in payments over nearly a decade made by the utility giant to his associates.
In the Tuesday, Sept. 30 hearing, House Republicans also pressed for issuing subpoenas to multiple potential witnesses, including Madigan, as well as former ComEd CEO Anne Pramaggiore, and former ComEd lobbyist Michael McClain.
When Rep. Deanne Mazzochi, R-Elmhurst, made a motion to vote on whether the committee should issue subpoenas, the committee's chairman, Rep. Emanuel "Chris" Welch, D-Hillside, said the motion was "out of order," and did not allow the vote, citing his discretion as chairman.
House rules state a special investigative committee "may, in the discretion of the Chairperson, administer oaths and compel by subpoena…any person to appear and give testimony as a witness or produce papers, documents, or other materials relevant to the charge or charges."
Welch also called the issuance of subpoenas premature.
"You're asking this committee to vote to approve subpoenas that we haven't seen, and we haven't discussed," Welch said.
However, both sides agreed that the committee would benefit from the testimony of Fidel Marquez, former senior vice president of governmental and external affairs at ComEd.
About an hour before the committee hearing began, Marquez pleaded guilty to one count of bribery for his role in the ComEd patronage scheme.
Tuesday's hearing kicked off with a clash between Welch and House Minority Leader Jim Durkin, R-Western Springs, who initiated the disciplinary process under House rules.
Welch ultimately allowed Durkin to give an opening statement, but not to question the witness.
In his opening statement, Durkin said the evidence will establish that Madigan engaged in "conduct unbecoming to a legislator or which constitutes a breach of public trust."
At a news conference following the hearing, Welch claimed ComEd Executive Vice President of Compliance and Audit David Glockner's testimony affirmed that Madigan had no personal knowledge of the nine-year bribery scheme.
When asked whether he would support a subpoena of Madigan, Welch said the request is premature.
"I think there's more work that needs to be done. We're going to take it under advisement. Just like we've done with every other request they've made. We are going to look into it," Welch said.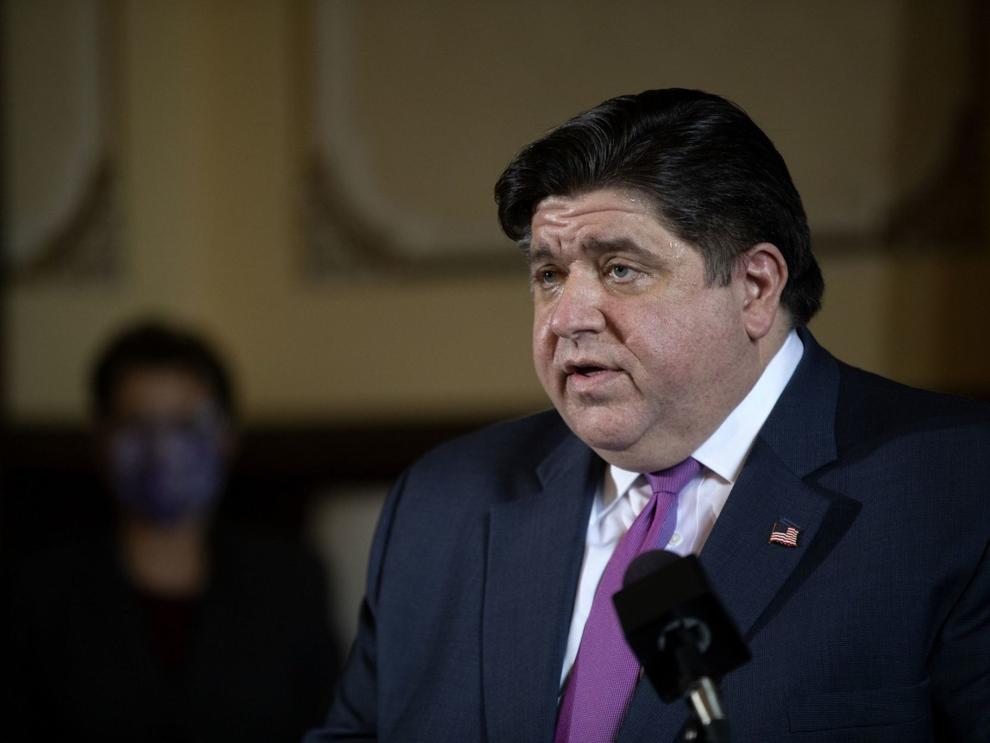 MADIGAN WON'T TESTIFY: House Speaker Michael Madigan said Friday, Sept. 25, he will not voluntarily testify before the House Special Investigating Committee that is probing his role in a bribery scheme involving utility giant Commonwealth Edison.
In a two-and-a-half-page letter to the committee, Madigan called the committee "a political stunt" being orchestrated by House Republican Leader Jim Durkin, of Western Springs, and said the ongoing federal criminal investigation, "is more important than Mr. Durkin's political theatrics."
"For the record, I am not exercising my Fifth Amendment rights by not appearing before the committee," Madigan wrote. "As I have said before, I have done nothing wrong."
Madigan, a Chicago Democrat and the longest serving state legislative speaker in U.S. history, was implicated in the bribery scheme in July when officials with ComEd entered a deferred prosecution agreement with the U.S. Attorney's office in which they admitted that over a period of years, they awarded jobs and contracts to close associates of Madigan in order to curry his favor for legislation that benefitted the company.
Madigan has not been charged, and the deferred prosecution agreement did not explicitly state that he had personally requested the favors or had direct knowledge of them at the time. He is referred to only as "Public Official A," although the agreement makes clear the public official is the speaker of the Illinois House.
Republicans have filed a charge under House rules accusing him of "conduct unbecoming to a legislator or which constitutes a breach of public trust." During the committee's first meeting Sept. 10, GOP members introduced a list of witnesses they wanted to testify voluntarily. The list included Madigan along with several past and current employees of ComEd.
GOP SUBPOENA PUSH: While Rep. Emanuel "Chris" Welch has said he is taking GOP subpoena requests under advisement, in a virtual news conference Thursday, Republicans on the investigating committee charged that Welch "seemed intent on raising obstacles to proceeding with subpoenas."
The three GOP committee members said they had prepared 10 subpoenas for Welch's perusal ahead of the next hearing – for which Welch has not set a date – citing authority in the Illinois Constitution.
Rep Tom Demmer, of Dixon, a deputy minority leader in the House and minority spokesperson on the committee, said the GOP members would also like to see documents referenced in testimony at the previous hearing by ComEd Executive Vice President of Compliance and Audit David Glockner.
Rep. Deanne Mazzochi, R-Elmhurst, said the testimony of Glockner showed disparities between Madigan's accounts of limited involvement in his alleged recommendation of Juan Ochoa to the ComEd board of directors and what actually occurred, according to ComEd. Glockner testified before the committee that he is "aware of an email" from an office manager in Madigan's district office to former ComEd CEO Anne Pramaggiore with a note saying "Speaker Madigan asked me to send this to you."
"So right now our committee is looking at a profound disparity between what the speaker has said, and what ComEd has testified to under oath," Mazzochi said. "And there's many other things that we need to confirm or deny that relates to Speaker Madigan and his knowledge, his authority or lack thereof, and it needs to be done in person, and under oath."
Madigan, Prammagiore and Ochoa all appear on the Republican subpoena list, along with others indirectly referenced in the ComEd court document.
MADIGAN CHALLENGER: The longest-serving state legislative speaker in U.S. history will have a challenger from his own party in January.
Rep. Stephanie Kifowit, D-Oswego, announced Thursday, Oct. 1, she plans to challenge Chicago Democrat Michael Madigan as Illinois House Speaker.
Kifowit's challenge to the speaker, who has held the position for all but two years since 1983, comes months after utility giant Commonwealth Edison admitted in a court agreement to handing out jobs and contracts worth $1.3 million to close Madigan associates in an effort to curry his favor for legislation that benefitted the company.
After the ComEd news broke in July, Kifowit and a handful of others in the House Democratic caucus called on the speaker to resign his leadership position in the House. But Madigan reportedly called caucus members and said the "candid conversations" produced "positive feedback" which demonstrated "continued support for me and my leadership roles."
At the beginning of each two-year General Assembly, the House chooses its speaker. A candidate would need a motion and a second to be considered by the body, and the speaker is elected by a majority vote of the 118-member House.
Madigan's support for the position has been near-unanimous in his party through the years, and when the speaker received a lone present vote in each of the 2017 and 2019 re-election processes, the events made headlines for their rarity.
If House Democrats maintain a supermajority after November elections, Madigan could lose votes from more than 10 Democrats and still have the necessary threshold to get re-elected.
"Based on my values, I was compelled on July 30 of this year to write a letter to Speaker Madigan stating that the right thing for him to do is to step down as speaker for compromising the integrity of the office and undermining the public trust," Kifowit said in a news release Thursday. "The response from Michael Madigan was to double down and has remained. It is clear to me that he doesn't hold the same values that I do and falls short of what the public expects from an elected official."
HALLOWEEN COVID GUIDANCE: Those passing out candy should maintain six feet from trick-or-treaters and wear proper face coverings, according to the guidance, and trick-or-treating should be done in groups with household members only.
Dr. Ngozi Ezike, director of the Illinois Department of Public Health, said households should consider leaving individually wrapped candy on a table in driveways or in front of walkways to allow for social distancing
"For anyone wearing a costume – whether a child or an adult – a costume mask is not a substitute for face covering," Ezike said. "If face coverings are worn under the costume mask, please ensure that this does not create any breathing problems, and if it does, don't discard your face covering. Put the costume mask aside."
Indoor haunted houses are not allowed, per Phase 4 state guidance, and IDPH suggested open-air alternatives such as one-way haunted forests or haunted walks where social distancing can be maintained.
At pumpkin patches, face coverings should be worn and hands sanitized before handling pumpkins. On hayrides, parties should be spaced six feet apart and they should not exceed 50 percent capacity.
Also per Phase 4 guidelines, gatherings of more than 50 people or 50 percent or more of a building's maximum occupancy are prohibited, including for Halloween parties.
MAIL VOTING: The Illlinois State Board of Elections reported that 2,077,594 ballots were requested, with 26,872 returned and 55,751 persons having voted early. That represents nearly a quarter of all registered voters in the state.
Earlier this year, state lawmakers passed a law requiring election authorities to send applications for vote-by-mail ballots to registered voters who voted in recent elections.
Applications must be sent back to the election authority to receive a mail-in ballot. Many of the applications have already been distributed to voters, and vote-by-mail and early voting periods began last week.
Once the ballot is received, it must be sent back to the election authority to be counted. While the new law for the 2020 election allows an election authority to install drop boxes for the return of ballots, a spokesperson said only 54 of the state's 108 election jurisdictions have such a drop box.
Those who have requested mail ballots but change their minds and would like to vote in person instead have avenues to do so, according to ISBE spokesperson Matt Dietrich, who said there are safeguards in place to ensure no double voting occurs.
A voter who received a mail ballot but wishes to cast a ballot in person must surrender the ballot at an early voting location or polling place on Election Day and will be given a regular ballot.
A voter who does not surrender the ballot must cast a provisional ballot. Provisional ballots are not counted until all the mail ballots have been processed and it is assured that the voter's ballot is not among them.
According to Dietrich, if someone has requested but not yet received their mail ballot and wants to vote in person, the voter can sign an affidavit at the polling place or early voting location attesting that they have not received a mail ballot. The voter will then be given a regular ballot.
Voters using this method are instructed to discard the mail ballot if it arrives, but if they do sign and return it for voting, they're committing vote fraud and are subject to Class 3 felony charges, Dietrich said.
All mail-in ballot requests must be received by Oct. 29 ahead of the Nov. 3 election, but officials recommend submitting requests earlier to ensure a ballot is received by Election Day.
Returned ballots must be postmarked by Nov. 3 and received by the local election office by Nov. 17 in order to be counted.
REGIONAL MITIGATIONS: Region 1 of the state's reopening plan, from the Rockford area to the state's northwestern border, will see new restrictions including closure of bars and restaurants to indoor service starting Saturday as the positivity rate there exceeds 8 percent. It must decrease to 6.5 percent for three consecutive days to see mitigations lifted.
Region 4, which includes the Metro East area along the Missouri border, saw its rate increase to 7.4 percent. That's a half point above where it was four days ago.
That region also will not have mitigations lifted until it sees three days below 6.5 percent.
Gov. JB Pritzker was asked about the possibility of removing St. Clair County, which had a 6.3 percent positivity rate, from added restrictions. He said the 11 regions in the plan were increased from four in a previous version based on the state's IDPH medical regions.
"It is not a good idea, in my view, for us to break this down into 102 counties across the state of Illinois, but instead if we can work with the counties and particularly their county public health officials to bring down their positivity rates, that is the right solution," he said.
While Pritzker said nine of 11 regions were seeing decreasing rates, Illinois Department of Public Health Director Dr. Ngozi Ezike pointed out that the lowest region – Region 6 including the Champaign-Urbana area in east-central Illinois – had a rate lowered by the U of I's massive testing program, which on some days accounts for 20 percent of the state's testing output.
Region 6 has a 2.2 percent positivity rate, but with the UI tests removed, it's actually at 7.1 percent. IDPH will use the countywide data without the UI tests as its metrics for the region moving forward.
 "If regional metrics are tripped in Region 6 by looking at the data in this way, the entire region, including Champaign County, will still be required to implement mitigation efforts," she said.
HEALTH CENTER GRANTS:  Federally Qualified Health Centers in Illinois and other health facilities that have been on the front lines in the state's battle against COVID-19 are in line to receive $140 million in grants to help them maintain operations.
Gov. JB Pritzker made that announcement Friday, Sept. 25, during a news conference at one such clinic, the Howard Brown Health Center in Chicago.
"Our state is among the best in class when it comes to fighting COVID-19 because we've put people first, and our health care providers have had a key role in making that possible," Pritzker said. "But for many providers, that work has come at a significant financial cost, from maintaining payroll to spending extra on personal protective equipment, to taking extra precautions in ambulance services for COVID-positive individuals."
"In short, we're giving direct dollars to our direct responders," he added.
Federally Qualified Health Centers, or FQHCs, have accounted for a large part of the state's COVID-19 testing program where tests are available free of charge, regardless of a person's ability to pay or citizenship status.
In addition to FQHCs, Pritzker said grants will also go to safety-net hospitals and long-term care facilities. In addition, he said, the state plans to launch a web portal next week to allow smaller health care providers to apply for funding.
David Ernesto Munar, president and CEO of Howard Brown Health, said that health center saw a 70 percent drop in its in-person visits due to the stay-at-home order that was in place during the early months of the pandemic. And while he said that was necessary to control the spread of the disease, it cut deeply into the clinic's regular revenue stream, although some of that loss was offset by a state rule that allowed them to bill for telehealth services.
Funding for the grants comes from aid the state has received through the federal Coronavirus Aid, Relief, and Economic Security, or CARES Act, which Congress passed in March.
GOV. STAFFER TESTS POSITIVE: A staffer who recently traveled with Gov. JB Pritzker has tested positive for COVID-19, prompting the governor and others to self-isolate for a period of two weeks, his office announced Tuesday.
The unnamed staffer tested negative last Wednesday during weekly testing, but was tested again Monday after showing symptoms and was confirmed positive.
According to the governor's office, the staffer attended events with Pritzker on Wednesday in Chicago, Thursday in Marion and Sunday in Marseilles. Contact tracing efforts have begun and event organizers at those locations have been contacted.
Those who had contact with the staffer will isolate for 14 days, and all staff who report to the governor's office must test negative before returning to work, according to a news release. A spokesperson for the governor said everyone who works in the office was tested after the positive result was revealed, and they were all negative.
The governor still plans to hold occasional COVID-19 updates, according to his office. When a staffer tested positive earlier this year, the governor did so virtually.  
COVID-19 UPDATE: The Illinois Department of Public Health also announced another 47 virus-related deaths – the highest number since June 24, when there were 63 casualties.
Statewide, the positivity rate was driven downward after IDPH reported 2,206 more confirmed cases of the virus among 72,691 test results reported over the previous 24 hours. That made for a one-day positivity rate of 3 percent. The rolling seven-day average positivity rate in the state decreased to 3.4 percent.
The additional deaths occurred in people aged in their 40s through their 90s. The state has now reported 297,646 confirmed cases, including 8,743 deaths, among more than 5.7 million test results reported since the pandemic began.
Statewide hospitalizations remained on a relative uptrend as of the end of the day Thursday, with 1,678 people reported hospitalized with COVID-19. Of those, 373 were in intensive care unit beds and 162 were on ventilators. The numbers were all slightly above their pandemic highs.
COUNTIES AT WARNING LEVEL: Twenty-eight Illinois counties are at a warning level for COVID-19 spread as of Friday, Oct. 2.
The 28 counties at a warning level for COVID-19 spread include Bond, Boone, Brown, Calhoun, Christian, Clinton, Coles, Crawford, DeKalb, DeWitt, Fayette, Greene, Hancock, Jasper, Lee, Livingston, Macon, Massac, Monroe, Morgan, Pulaski, Putnam, Richland, Saline, St. Clair, Wabash, Washington and Winnebago.
A county enters a warning level when two or more COVID-19 risk indicators that measure the amount of COVID-19 increase, including number of deaths, new cases per 100,000, weekly test positivity and others.
IDPH said the spread in the counties related to university and college parties, college sports teams, large gatherings and events, bars and clubs, weddings and funerals, family gatherings, long-term care facilities, correctional centers, schools, and cases among the community at large, especially people in their 20s.
CENSUS STATUS: During a news conference Friday, Sept. 25, Gov. JB Pritzker spoke about news that had just broken that a federal judge in California had blocked the Trump administration's effort to end early the door-to-door head counting for the 2020 U.S. Census. President Donald Trump had ordered that the census count end next week, on Sept. 30, but barring any reversal of the decision by a higher court, the head count will continue through Oct. 31.
Pritzker urged anyone who hasn't yet filled out the census to do so online at my2020census.gov.
GRADUATED TAX AMENDMENT: Gov. JB Pritzker on Friday, Sept..25, took a number of questions regarding the proposed constitutional amendment on the November general election ballot that would allow Illinois to levy a graduated income tax.
Earlier in the day, House Republican Leader Jim Durkin, of Western Springs, and Deputy Leader Tom Demmer, of Dixon, held a virtual news conference accusing the Pritzker administration of threatening a massive tax increase across the board if voters do not approve the amendment. That was based on comments that Lt. Gov. Juliana Stratton had made the previous day, but Pritzker said Republicans were taking those comments out of context.
Pritzker repeated the argument he has often made that the state of Illinois was suffering from a structural budget deficit, even before the pandemic, and he said there are only a certain number of ways to address that.
One, he said, would be to raise the current flat rate by a full percentage point, to 5.9 percent. Another would be to cut state spending by 15 percent across the board, which he said would result in large property tax increases statewide to fund public schools.
The third choice, he said, is the proposed amendment that would raise taxes on people earning more than $250,000, about 3 percent of the state's population, while leaving tax rates the same or cutting them for the other 97 percent.
"And the best direction that we should go to deal with this is to make sure that we're asking those who are most able to step up to pay to do so – those are the wealthiest in our state … and that's the direction that I think we ought to go. And that's what the lieutenant governor was talking about."
LIVESTOCK GRANTS: The Illinois Department of Agriculture announced Thursday that $5 million in business recovery grants is available for the state's livestock industry.
Livestock producers and small meat and poultry plants impacted by the ongoing COVID-19 pandemic are eligible to receive the grants, and the application period is open through Oct. 31.
The funding is a part of the state's coronavirus relief initiative, the Business Interruption Grants program, which uses federal Coronavirus Aid, Relief and Economic Security, or CARES, Act money in targeted disbursements for Illinois industries.
Livestock-involved firms can access the funds through three IDOA programs.
First is the Swine Depopulation Program, which covers up to $10,000 in expenses for depopulating and disposing of livestock in response to coronavirus disruptions to the market on or after April 15.
The second is the Agriculture Business Interruption Program, which covers monetary losses and expenses up to $10,000 for livestock producers who were forced to hold livestock or livestock-related products due to COVID-19 between April 15 and May 15.
The third is the Meat and Poultry Capacity Program, which covers operating and facility improvement costs associated with COVID-19 shutdowns or mitigating capacity reductions for businesses with 60 or fewer employees, up to $25,000.
UNEMPLOYMENT UPDATE: There were 29,390 initial unemployment claims for the week ending Sept. 26, which was an increase of 3,414, or 13 percent, from the week prior, according to the Illinois Department of Employment Security. New claims were more than four times higher than the same period a year ago.
Nationally, there were 837,000 initial claims for the same period, a decrease of 36,000 from the week prior.
Continued claims in Illinois decreased by 6 percent from the week prior, to 502,314, a decrease of more than 34,000 as COVID-19 and associated economic restrictions continue to wreak havoc on the job market.
Illinois officials have released trick-or-treating guidelines. Here are the highlights.
---